We're back, and just in time for the launch of the latest issue of Muscle and Health Magazine featuring our incredible cover star boxer, fitness fan and strong man Eddie Hall. Join him, as our Editor-in-Chief Danni Levy dives in and discusses:
His rivalry with Hafþór Björnsson and their upcoming boxing match, which is being billed as the 'Heaviest Boxing match in History'
Winning the Worlds Strongest Man competition in 2017
His at-home fitness set-up including a boxing ring, full gym & sauna/steam room to help support his training Upcoming movie roles in the works
Don't miss out!
Want more muscle, health, wealth and everything in between? Head to muscleandhealth.com
Come and be sociable with us:
Facebook – https://www.facebook.com/muscleandhealthmag
Instagram – https://www.instagram.com/muscleandhealthmag/ 
Want more Eddie Hall in your life?
Get social: https://www.instagram.com/eddiehallwsm/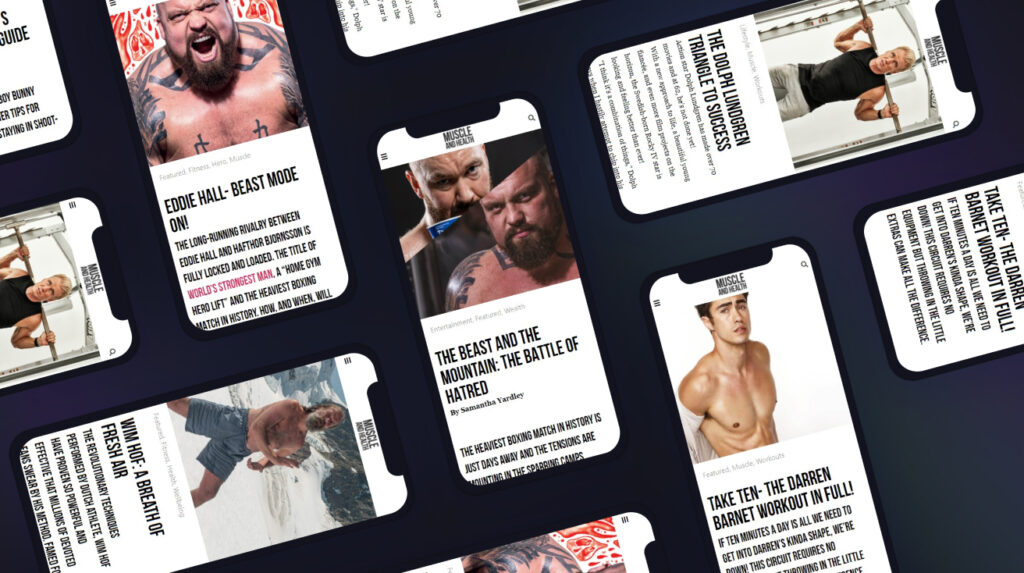 get all the latest mucle, health and wealth news delivered straight to your inbox