Lighter and more nutrient-dense than your standard brownies, these delectable, sweet potato-based treats are a winner with all the family. The caramel sauce brings a lovely dose of sweetness, and you can top them off with nuts of your choice. Make them up in batches and store in an airtight container.
CARBS: 17g | KCALS: 182 | TIME: 30 min | MAKES: 10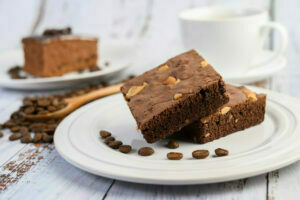 INGREDIENTS:
• 1 pouch Fullgreen Riced Sweet Potato
• 1/2 cup coconut sugar
• 4 tbsp cocoa powder
• 3/4 cup ground almonds
• 1/4 cup buckwheat fl our
• 2 heaped tbsp coconut oil
• 2 whole eggs
• 1 tsp baking soda
• Pinch salt
• Dash of vanilla extract
• Handful chopped almonds
FOR THE CARAMEL SAUCE:
• 2 tbsp smooth almond butter
• Heaped tbsp maple syrup
• Almond milk
• Pinch of pink Himalayan salt
Method:
1. Preheat your oven to 350°F and line a brownie tray with parchment paper.
2. In a food processor, combine the riced sweet potato, coconut sugar and coconut oil, then blend until smooth and well combined.
3. Crack in the eggs and pour in the vanilla extract, then blend again.
4. Pour into a mixing bowl, then fold through the dr ingredients so that you're left with a smooth, velvety batter.
5. Transfer into the brownie tin and smooth over the surface. Scatter the almonds over the top and pop into the oven to bake for around 20 minutes.
6. Meanwhile, for the caramel sauce, mix together the almond butter, sweetener of choice, salt, and gradually drizzle in the almond milk until you get the desired consistency.
7. Remove the brownies from the oven and allow to cool before slicing into portions.
8. Drizzle over the sauce and serve!
Like our sweet potato brownies recipe? Got a sweet tooth? Satisfy that urge courtesy of ROSS EDGLEY'S MINI PLANT-BASED JAMMY DODGER PROTEIN CHEESCAKES it's vegan and waistline-friendly.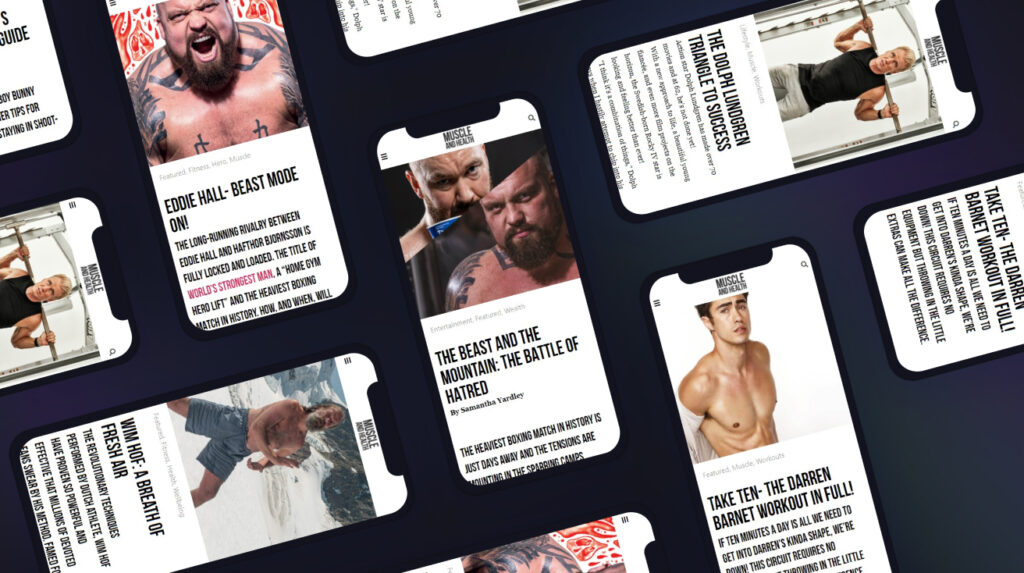 get all the latest mucle, health and wealth news delivered straight to your inbox