By Danni Levy
Kollectiff is a web3 studio leveraging emerging technologies to create engaging and connected brand experiences, dedicated to onboarding brands into the Metaverse.
Kollectiff has developed their own IP in the form of an NFT collection, called the MTA (Metaverse Travel Agency), which was created in partnership with the Sandbox and Decentraland.
"The Metaverse Travel Agency was the first collection of programmatically-generated wearables to be used in the metaverse, both in Sandbox and Decentraland," says Toni Vivo, co-founder of Kollectiff.
"We then shifted our focus into helping brands enter the Metaverse and tokenize their content. This enables them to engage with their audience in a revolutionary way.
"Decentraland and Sandbox are very, very different. If we have an IP that has an element of gaming, we would recommend the Sandbox, because it's a gaming-focused metaverse. Decentraland in comparison, is much more of a virtual gathering place for live events and content. For example, the Metaverse Festival and the Metaverse Fashion Week were both hosted in Decentraland."
Tino explains how commercial brands can leverage their existing customer base to create a journey that encompasses both the physical world and the metaverse.
"If you own a resort company, for example, you can leverage platforms like Decentraland to help attract awareness to new openings and experiences," he says.
"So, if you already run a spa in Thailand, you can have that digital-physical mix of the two worlds and market that experience to your audience via the channels you normally use to communicate your products or services."
There is a risk involved though, and as things stand, the metaverse is an extremely volatile place to hang around in.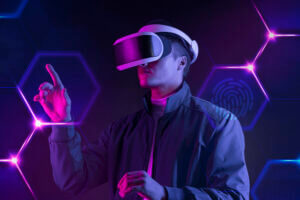 "The financial risk associated with purchasing virtual land is very high," says Tino.
"We're still so early on in the game, that we don't know for sure if the meta-platform will be a long-term success, or indeed which of the platforms will sustain the trend. There's no clear winner right now, but we as Kollectiff own land across the board and we're developing experiences in both Sandbox and Decentraland. We're also building in Somnium Space, which is more high-definition. The market is extremely speculative, at least for the time being."
If you don't fancy plunging your cash into a virtual plot of land, you could always rent some from Tino, thus reducing your risk and optimizing your location.
"Unless you're buying land on Earth2, which literally mimics the real world, the perception of value is tied to how close the land parcel you're looking to buy is from high demand areas or activities," says Tino.
"In Decentraland, if you buy a parcel of land that's close to the Metaverse Festival, that could be an attractive spot and therefore more costly than a plot that's not gaining much traction. It's a game map and the price of a land parcel is completely up to the consumer to figure out.
"If buying land in the metaverse presents too much of a risk for you, renting could be a great option to host live shows and events. You can rent land or venues from us without having to allocate capital to purchasing. You can then use that land to perform to your fans around the world at a concert, organize seminars, or hold meetings and events. We recently recreated a venue to emulate the Brixton Academy for 'The Wombats'. They performed to their fans around the globe in Sandbox using digital assets and avatars we developed for them. It was really cool. We always ensure any venue we create is not an exact replica, so there are no issues over intellectual property rights."
Events are tokenized to restrict entry and give fans a unique experience they can only access at a certain place and time inside the metaverse. It's important to choose your digital world carefully, since assets are non-transferable.
"One of the biggest problems with the metaverse right now, is that the platforms are not interoperable," says Tino.
"I can't go with my avatar from Sandbox into Decentraland or Somnium Space, because they have different graphic limitations.
"I think in the short-term, we're going to have a multitude of ecosystems we pick and choose from, but for the metaverse to thrive long-term, bridges are going to have to be built. I think we're going to see a lot of developments in the next five years.
"The metaverse has become such a buzzword in the past year, but there's still a lot of foundation work outstanding for it to become a mass adoption solution. Moving forward, we're going to see a lot more immersive experiences in VR. For example, Meta is coming up with gloves so you can feel and touch things in the metaverse. It's an exciting time to be alive."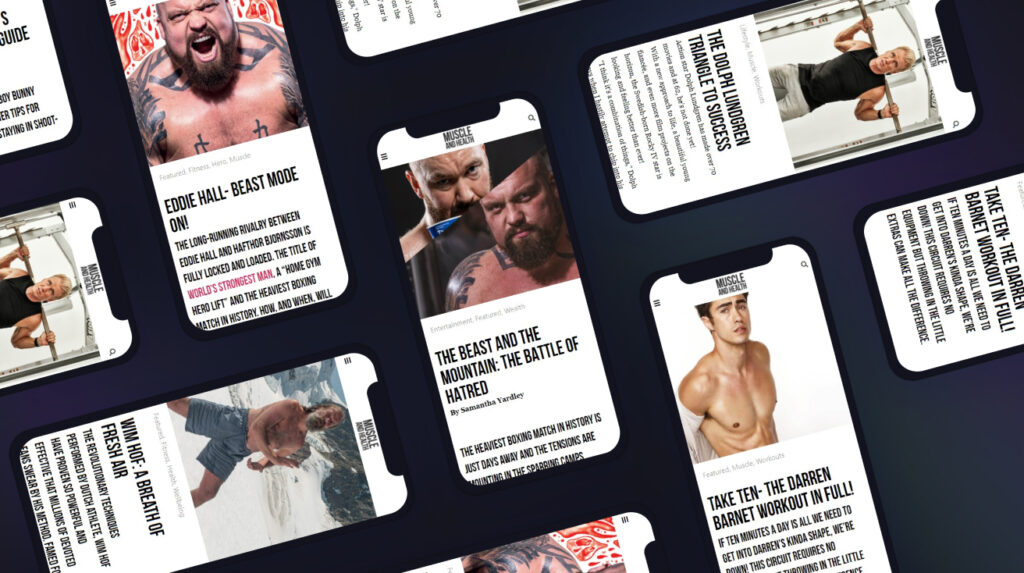 get all the latest mucle, health and wealth news delivered straight to your inbox