By Jack Franks
Photographer: Austin Lord

Two men. One has a sign. The other has cash in hand. 
It's a concept that could barely be simpler. Still, former Elon University students Joey Gizzi and Steven Lannum have grown an online audience toppling the ten million milestones.
Each of their videos largely follows the same pattern. Joey holds a sign with a message, task, instruction or question while Steven acts as the compere, introducing the video's theme and dishing out the prize.
Gizzi and Lannum met as first-year students, forming a friendship that developed into a more successful partnership than either could have imagined. During their time on campus, they worked with Elon Student Television, helping produce TV shows and gaining experience in directing, writing, camera operation, on-air talent and more.
That led to the creation of the show "Elon After Hours," where they played pranks and performed social experiments on campus.
When the show quickly gained popularity with students, Gizzi and Lannum created their own YouTube channel focused exclusively on similar content. It would become the forerunner to the wildly successful AreYouKiddingTV.
With the popularity of TikTok soaring during the pandemic, they found an opportunity to re-release some of their older videos to a new audience, and it was soon that their channel started to blow up.
Today, their TikTok channel has 7.6 million subscribers; YouTube stands at 1.88 million, and Instagram has 555 thousand.
AreYouKiddingTV's growing prize pots and increasingly creative ideas are an evident sign of the channel's growth. $5 offerings for people to pop a balloon, point to the camera, and do five burpees have been replaced by full-scale productions with $1000 up for grabs.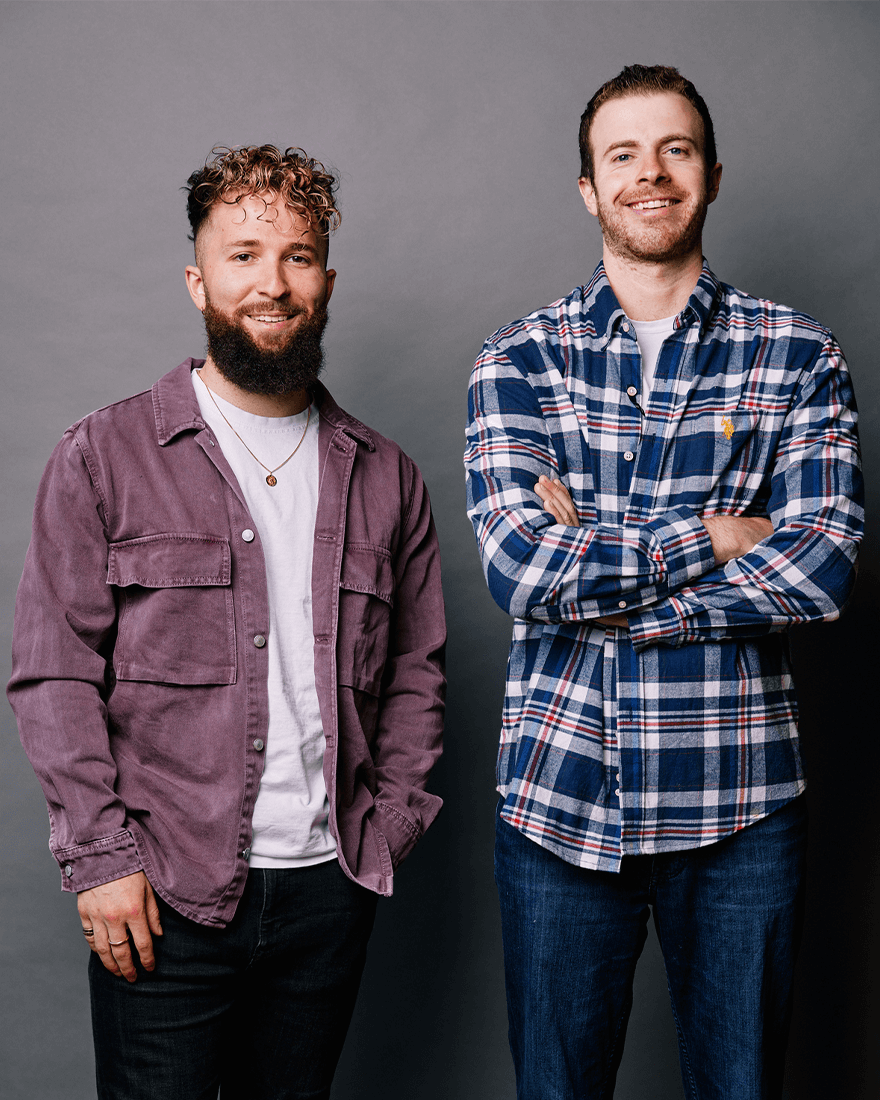 Now, unsuspecting campus students and members of the public could claim a quick $2000 for bringing the guys a stuffed animal or receive $1000 for loaning their mom or dog to the pair for the day. 
AreYouKiddingTV is now going international with recent videos in London and Paris, with Steven and Joey spending the perfect day with those willing to be their chaperone to the tune of $1000.
Short, engaging and undeniably wholesome, it's easy to see why the duo have become internet sensations, and their success peaked in April 2023 when they landed a collaboration with MrBeast – aka James Donaldson – one of YouTube's most prominent and pioneering names.
Muscle and Health spoke to Steven and Joey about their rise to social notoriety, channel plans, and online presence tips.
You met at Elon University as first-year students in the Communications Fellows program. Can you recall that first encounter, and why do you think you hit it off and became such good friends?
"We were both accepted into an honors Communications program and randomly put in the same dorm hall during our freshman year, so we met pretty much the first day of college. Instantly we realized we had a similar sense of humor and similar goals with our majors, so that was something we bonded over quickly."
How important was 'Elon After Hours' in your development on camera, production knowledge and carving out your niche?
"Elon After Hours helped us a lot with production skills, but it also helped us learn how to create something from scratch; we created the late-night talk show on our own and pitched it to our college's television station, making us the first freshmen in the school's history to do so."
Segments like 'Word Slide,' 'The Guessing Game, 'Yik Yak Flirtations,' and 'Comparisons' were staples of your time hosting. What were your favorite moments filming the shows?
"It was a lot of fun creating different segments for the show, with inspiration from other late-night talk shows we've watched. Working weekly on this show pushed us to utilize our creativity which would be useful down the line with our AreYouKiddingTV brand."
The 'Hug Contest' video was shown during the show's pilot episode, which was also the first ever video uploaded to the AreYouKiddingTV channel. When you watch that back, would you ever believe you're in the position you are today?
"Shortly after making a few videos like "Hug Contest," we realized we wanted to expand and upload videos like these to a separate YouTube channel. Just like any young content creators, we always dreamed we would be able to grow the channel to be big, but knowing how competitive the industry is, we never could've predicted we'd get to the position we are in today."
When did you realize that TikTok could be a pivotal way to grow your audience?
"After graduating, we took a break from AreYouKidding. While we grew our YouTube channel to 20,000 subscribers throughout college, we both agreed it was more of a hobby than something we could continue working on full-time, especially since we were both living in different states post-grad.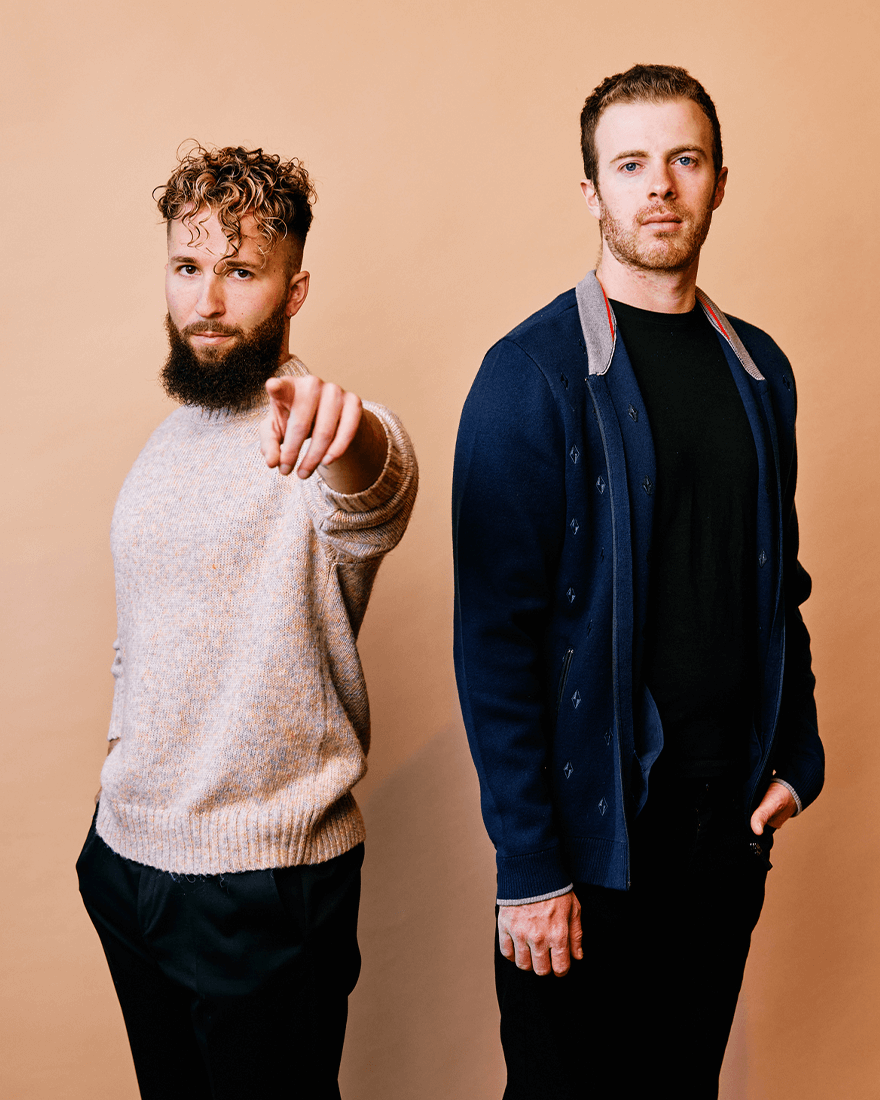 "When TikTok was becoming more popular in 2020, we were bored at home during the beginning of the COVID-19 pandemic, so we decided to start editing our old YouTube videos into shorter, vertical clips. Some clips started generating millions of views on TikTok, and we realized there might be a unique opportunity to start regrowing our brand. We started meeting again to create more videos for our new-found audience."
As your channel continues to grow and evolve, how do you keep developing different video ideas?
"We both have a list of new video ideas written on our phones and whenever a new idea comes to us, we'll write it down. The ideas sometimes hit us in random situations, but we'll also spend time brainstorming together to figure out how to keep making the stakes higher while staying true to our overall brand."
Do you have a long-term strategy and goals for the platform? You visited Mr. Beast HQ in Greenville in one of your recent videos. Would you say he is your main inspiration?
"Long-term, we see ourselves continuing to create bigger and better videos, raising the stakes, and expanding to more locations. MrBeast and many of the OG pranksters on YouTube, like BigDawsTV and ThatWasEpic, inspire us.
"It's amazing to see how far MrBeast has come since his first video, and his journey throughout the years showed that anyone can achieve success with hard work and consistency."
[h3]From a financial standpoint, are you both involved in AreYouKiddingTV full-time or are the channels still a project you both do when you get the chance?
"We are both involved in AreYouKiddingTV full-time, and we recently brought on Joey's cousin Derek to work for us full-time as well."
In your opinion, what's the secret behind your success?
"Our creativity is a big part of our success, but we also owe it to our younger selves for consistently creating videos weekly in college when we were practically getting no views. That content gave us our start on TikTok more than two years later, so our patience and determination also played a large role."
What advice would you give those looking to grow their channels on social media and tap into an audience?
‌"Be patient; success probably isn't overnight, but if you stay consistent and are willing to step out of your comfort zone, you're setting yourself on the right path. Also, try to find an original idea that no one else is doing; audiences get tired of seeing the same thing repeatedly, and if you bring them something refreshing, you can grow your brand much faster."
Follow AreYouKiddingTV's social channels below!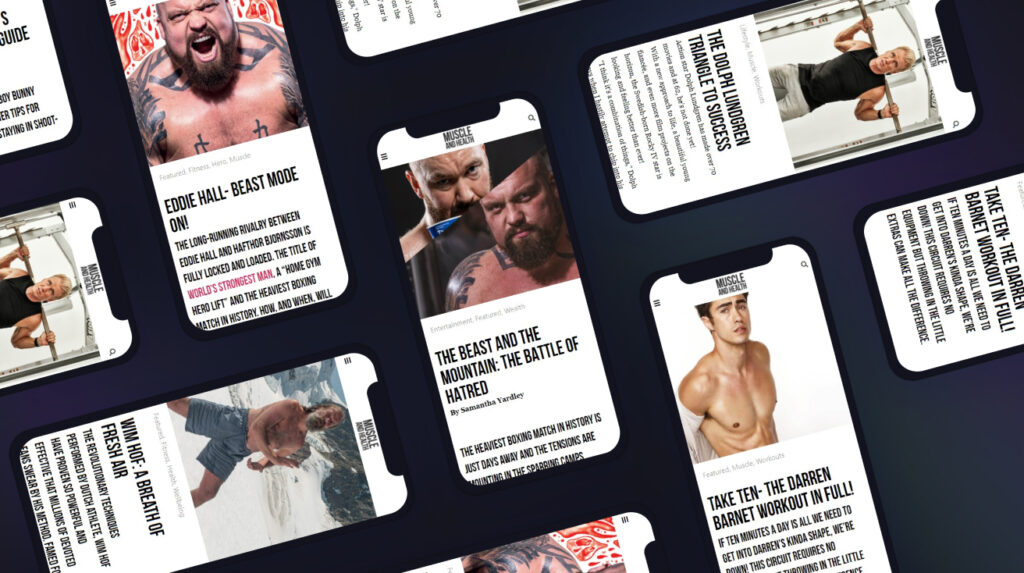 get all the latest mucle, health and wealth news delivered straight to your inbox