Words by Jack Franks
Britain has always had a long-standing and deep-rooted relationship with T.V. It dates back almost 100 years. In 1927, Scottish engineer John Baird gave the world's first demonstration of actual television before 50 scientists in central London. A year later, Baird achieved the first transatlantic television transition between London and New York.
His development and advanced techniques would become adopted by NASA to bring live T.V. pictures from the moon, and he even had the foresight to predict recorded television, conceptualizing 'Phonovision,' a system of recording T.V. to discs.
Fast forward 96 years, and the television streaming landscape is vast, relentless in production and in demand more than another series of F.R.I.E.N.D.S. Powerhouses Netflix, Amazon, and Apple rule this generation's eyeballs.
The Iris spends more time painstakingly scrolling genres, new releases, and old classics before inevitably settling on that show you've seen so many times you can recite full scenes, never mind the odd dialogue. Most of us only go a day or two after turning on the T.V. and navigating to one of the ever-growing plethora of available streaming platforms.
Based on that information, Baird is potentially the root cause of our alarmingly low attention spans and appetites for binging moving images. And while T.V. continues to become more and more Americanised, the Brits still wave the flag when it comes to providing the goods. That is no different this Fall, with shows, actors, producers, and writers from Britannia spearheading your autumnal viewing.
Top Boy: Born and Bred
Hackney. East London. Since 2011, it's been the spiritual home of 'Top Boy,' where, since 2011, Dushane – played by Ashley Walters – and Sully – portrayed by Kane Robinson aka. Kano – has given us a complex and violent look into the criminal underbelly of England's capital.
Dropping in September, the stakes have never been higher as the pair continue their relentless battle for supremacy in the treacherous realm of the drug trade. We have just about picked our jaws up from the climax of season two.
Walters – who grew up in Peckham – and Robinson – an East Ham boy – are born and bred Londoners, with topics rooted at the core of Top Boy too close to home in many respects. Kano – also widely considered one of the pioneers of the grime culture – has been called a musical spokesperson – a modern-day Bob Dylan or Tupac Shakur for Britain's youth – by poet Caleb Femi.
Walters has experienced an entire redemption arc, serving a prison sentence for carrying a gun at 19. As a teenager, rapper Asher D wrote lyrics about guns, crime and street violence in the South London garage and hip-hop collective So Solid Crew. This has elevated the significance of Top Boy to a higher meaning.
So, what lies in store for the third installment? 
Walters and Kane Robinson have said: "While the journeys of Dushane and Sully have remained at the core of the show, the new characters that have entered the world of Top Boy have become a crucial part of the show's legacy, representing each new storyline in a natural, authentic way.
"With all this being said and staying true to our original goal, every story must have an ending, so season three will be our finale. A chance to come full circle and end the journey correctly."
Westminster Royalty
On the other side of the London-based spectrum lies Tom Hiddleston, a product of Westminster and a man who was likely never in the running for a spot in the finale of Top Boy.
Wildly successful and proving to be a dab hand at flexing his acting muscles across varying roles, he returns in his most beloved role as Loki this October. A stellar first season – described as playful, cool and heartfelt – has established the mischievous green-donning anti-hero as one of Marvel's more successful adaptations from the big screen to streaming platforms.
Fans have been made to wait since 2021's first season, which concluded with a teasing and dramatic cliffhanger. Disney confirmed that the show will now navigate "an ever-expanding and increasingly dangerous multiverse in search of Sylvie, Judge Renslayer, Miss Minutes and the truth of what it means to possess free will and glorious purpose." Juicy. As long as Hiddleston continues to lead the way, we are in. 
Continuing the theme of Hiddleston's birthplace, Westminster will again be one of the critical locations for the finale season of The Crown, the wildly praised royal drama described by The Telegraph as "T.V.'s best soap opera."
In January 2020, The Crown's show-runner Peter Morgan announced that season five would be the series' final chapter. However, he later did a U-turn, saying, "It soon became clear that to do justice to the richness and complexity of the story, we should go back to the original plan and do six seasons." 
Fans of the show no doubt greeted the news with a curtsy and a glass of champers. Expect to see the first meeting of Prince William and Kate Middleton, a focus on Princess Diana's death, and the reprisal of roles by Imelda Staunton and Lesley Manville, as well as previous Queen Elizabeth actresses Claire Foy and Olivia Colman returning to the final season for a special tribute to the late Queen.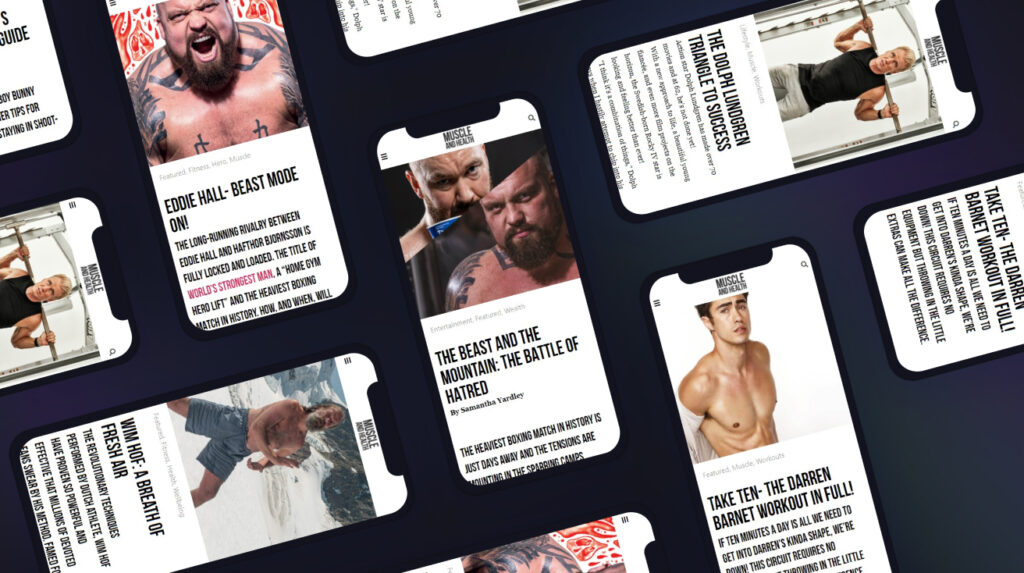 get all the latest mucle, health and wealth news delivered straight to your inbox