By Jack Franks
Here at Muscle and Health, we've been fortunate enough to speak to some of the planet's leading entrepreneurs of the modern era down the years.
Their stories are captivating. Some soared from rags to riches, while others exploited gaps in the market. While they all come from differing backgrounds and took differing journeys to the top, all of them share one thing in common—the passion and drive to succeed—no matter the inevitable barrage of obstacles that rain down.
To celebrate Global Entrepreneurship Week, we delved into the archives to pluck out the best anecdotes and golden nuggets of advice from high performers to help you achieve your business ambitions.
But before we share the good stuff, what is Global Entrepreneurship Week, and how can you get involved?
What is Global Entrepreneurship Week?
Established in 2008 by the Global Entrepreneurship Network with the aim of promoting entrepreneurship (particularly among the youth), this week aims to showcase the beneficial effects of go-getters, especially in terms of innovation and sustainable development.
The network places emphasis on fostering entrepreneurship in under-resourced areas, including developing countries. Each year, entrepreneurs, investors, policymakers, researchers, and approximately 25,000 organizations collaborate to educate individuals about entrepreneurship and enhance entrepreneurial prospects.
How do I observe Global Entrepreneurship Week?
Global Entrepreneurship Week brings together individuals from all over the world to participate in local, national, and global events aimed at finding solutions for worldwide economic growth.
There are lots of ways to get involved, all tailored to grow your business knowledge and help you learn the fundamental skills to aid your career ambitions.
Participate in Global Entrepreneurship Week
Each year, countries worldwide host a variety of events, activities, and competitions to celebrate Global Entrepreneurship Week.
Take a moment to search online for events happening near you. Once you find them, mark the dates and come prepared to expand your network and gain knowledge.
Bring Your Business Idea to Life
If you have a business idea that you've been considering, Global Entrepreneurship Week presents a prime opportunity to take that leap and turn it into reality. Business pitching competitions are actually a significant part of the week's activities.
Check if there is a competition occurring in your area and consider entering. Prepare your business plan and pitch in advance to maximize your chances of success.
Organize your own event
If there are no Global Entrepreneurship Week events taking place in your local area, why not take the initiative and organize one yourself? Many organizations are enthusiastic about supporting entrepreneurship, particularly when it involves young people.
This means that obtaining sponsorship will be relatively easier. Develop a project plan and proposal, and submit them to as many like-minded organizations as possible. 
Don't wait for a signed partnership agreement to start working on the logistics. As a rule of thumb, begin preparations at least three months in advance.
Lessons from Muscle and Health guests
From financial gurus to business behemoths, Muscle and Health has sat down and chewed the fat with a number of high-profile moguls over the years.
We spotted a number of similarities when looking back over the words of wisdom, and we've been gracious enough to amalgamate all of the good stuff into one handy space.
Got a pen and paper at the ready? Good. This advice could change your life.
Challenge yourself outside of the comfort zone
Successful people can rarely switch off. Even the highest of highs and most glorious victories can be forgotten within seconds, the next challenge already on the horizon.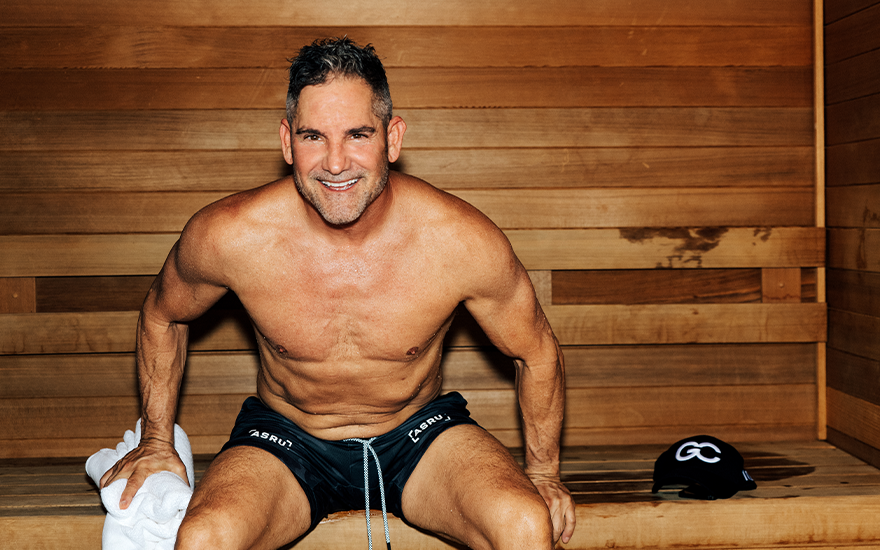 Speaking to Muscle and Health in 2022, Grant Cardone, a world-renowned entrepreneur, author, speaker, investor, and coach, believes you should contradict every basic human instinct and seek out bigger and more interesting problems, operating far outside the familiarity of the comfort zone.
Cardone, who owns and operates seven privately held companies and a private equity real estate firm, Cardone Capital, with a multifamily portfolio of assets worth over $4 Billion, told us: 
"We all need problems. People love problems. People purchase problems, they date problems, they go shopping for problems. When they don't have problems, they manufacture problems.
"I can't empathize this enough: Quit trying to get rid of your problems. Get bigger, more interesting problems!" Grant reiterates for maximum effect. The problem with problems is that most of them are just no fun anymore. So, go get some new, big, giant problems." 
"Often, when people achieve their goals or get what they thought would make them happy, they actually become depressed. This is because there's always going to be another thing, the next thing. It doesn't have to be about money, it could be reaching an ideal body weight. There's always got to be that next level of potential that keeps people interested."
The lure of the comfort zone is tempting, but emerging from its clutches could be life-changing, just ask the winner of the 2023 UK version of The Apprentice, Marnie Swindells.
She fought off competition from 17 fellow budding entrepreneurs to bank a cool £250,000 investment from British business magnate Lord Sugar into her gym, 'Bronx', with Swindells stating that it was Sugar's risk-taking persona which made him back her grand plan.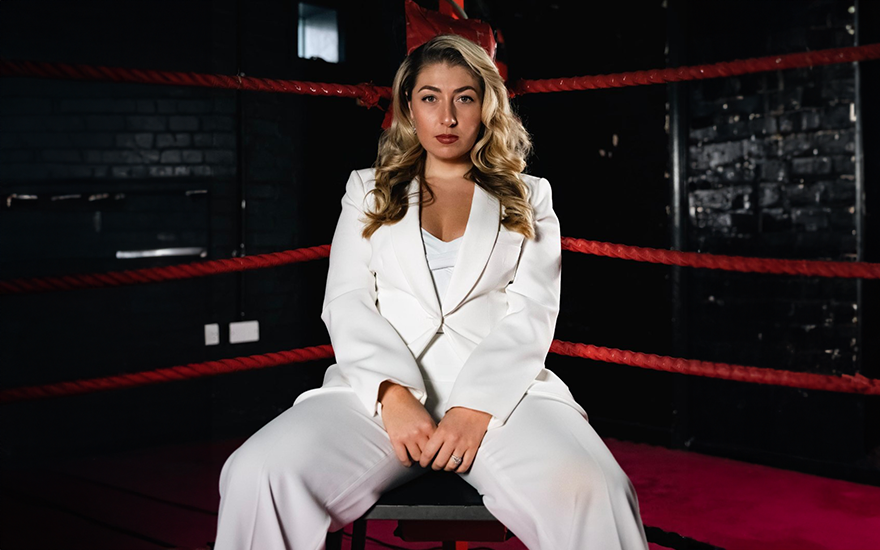 "I think Lord Sugar is like me in the sense that he likes a bit of a challenge. He's a risk-taker. He said that in that final scene where he picked me," told Muscle and Health in April 2023.
"He said, business is about gambling, and I'm going to take on new horizons and go with you. I think he's drawn to the challenge of it and its new territory, which is also why I was."
British fitness guru and viral sensation Joe Wicks—despite his familiarity with being in front of the camera—told us of feeling out of his comfort zone before a candid photo shoot in 2022, because of being "so used to just being on my phone at home. It's just me with the camera."
"I don't do many professional shoots," he revealed. "I'm always just giggling and joking about. I'm always laughing. This whole serious, sexy thing is weird for me."
You heard it here first, ladies and gentleman—it's time to step into the unknown and head outside of the comforting walls that could be holding you back from growth.
Be resilient. Be driven. Be passionate
Some things are inexcusable in business. One of them is not putting your heart and soul into whatever you are doing, whether it be a small-scale task or a revolutionary leap.
When Nick Bare started Bare Performance Nutrition eleven years ago, he was a nobody in the world of social media, lacking any reach or exposure, which is a critical factor in driving sales and expansion in modern business. And for three years, his company barely broke even.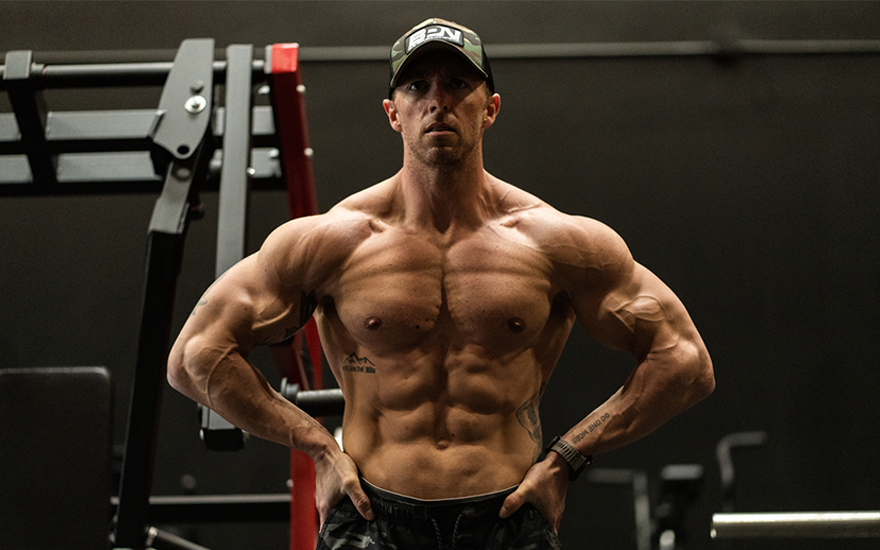 "We were the underdog; we had nothing going for us. We had no money, but we had all the passion and drive, " Bare told Muscle and Health, reflecting on BPN's tough times. But one thing that never crossed his mind was giving up.
A business Bare founded in 2012 out of his tiny apartment above a bar on the main street of Indiana turned over 40 million dollars in revenue in 2022, simply because he refused to quit when times were tough, and his back was firmly against the wall both financially and mentally.
"That's precisely why it's so important and unique that we are where we are today because the amount of resiliency we had to go through to get to this point over this last decade has been tremendous", states Bare.
"Everything was against us when we first got started."
That blazing level of hunger to succeed is shared by Ryan Terry, known by most as an internationally recognised Men's Physique competitor, he is also a multiple business owner and property investor with his sights set on amassing a legacy to rival even the most tenacious entrepreneur.
"If you want something bad enough, you'll get up and do it. Nothing comes easy in life. I had three jobs at 16 to get on the property ladder by 18", he shared with Muscle and Health.
"The industry can be so consuming; I've been in it for 13 years. I need something to step out of that world and level myself; rentals have always been that for me. One minute, you're in the gym doing all these fancy things, and the next, you're on a roof looking at chimney breasts and rotten joists. I love the transition."
Being driven doesn't solely have to reflect your business pursuits, as proven by the creative mind behind the wildly successful Liquid Death, Andy Pearson. An avid ultra-runner, Pearson has completed incomprehensible distances, rising as high as 314 miles in one case.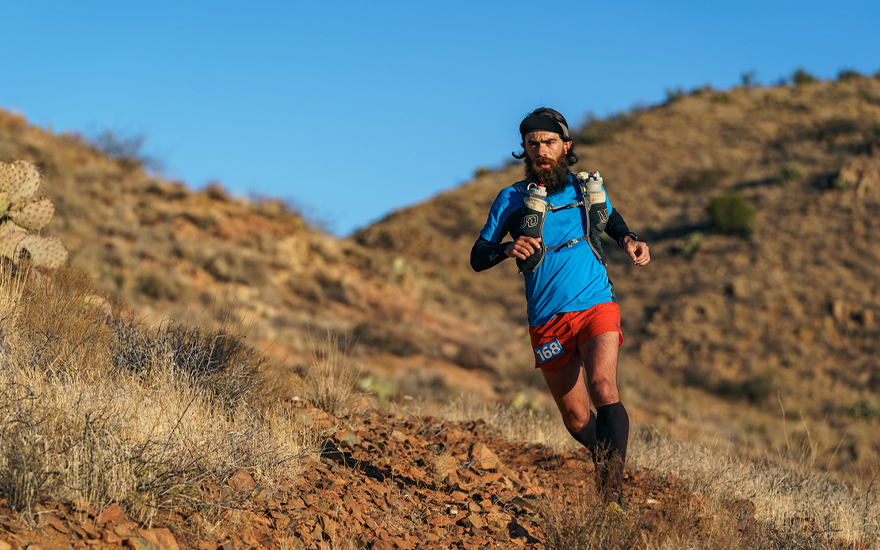 "You have to accept all the pain and misery you're gonna go through, and I really think anyone can do it. You have all kinds of people from all walks of life out there doing it. You just have to commit to going through that", Pearson told Muscle and Health this year.
"There were so many times along the way that I wanted to drop out, and nearly did at mile 97 I couldn't even walk. I literally couldn't walk. I just kind of gutted it out because you know that the sun is going to rise the next morning. It's gonna rise on you two or three or four times when you're doing that, and you have to get to that sunrise."
Although not directly linked to his work on Liquid Death, Pearson's burning ambition to go the extra mile—literally—and push through adversity no doubt says a lot about his mentality as an entrepreneur. And, the lines between the two will be blurred without him even realizing.
Set you goals and have a plan
Until 2014, Rob Lipsett was, in his own words, "failing at everything." He dropped out of studying for a business management degree at college, repeatedly struggling to hold a job.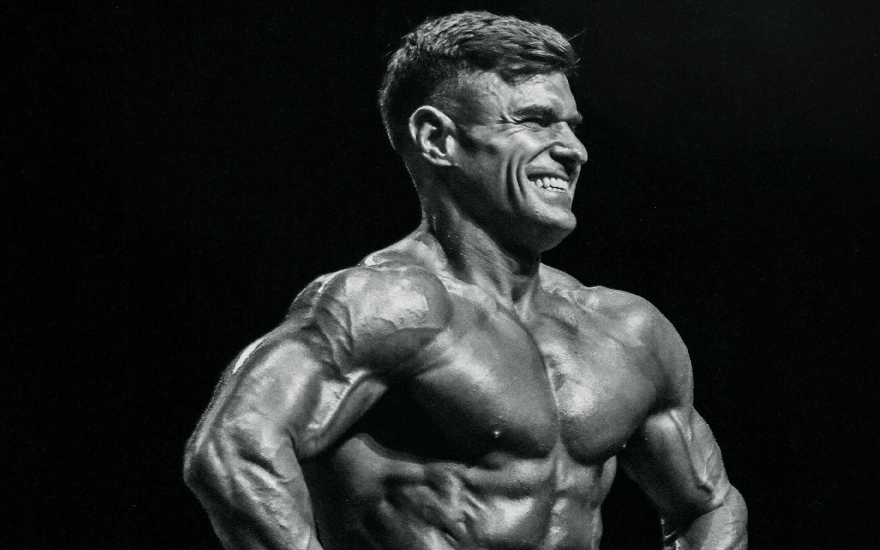 He told Muscle and Health of a life making sandwiches in Spar, working in retail, and plodding through an aimless nine-to-five office job.
Nine years later, Rob is chatting to us on Zoom from his self-crafted villa in Marbella, looking every inch the chiseled modern-day man who can boast a penny or two in his bank account. 
Once he began to pick up a camera and document his fitness journey on YouTube, the Irishman quickly realized he stumbled into a niche market at the time, jumping a queue which would become severely bloated in the years to follow.
Despite everyone telling him he was crazy to pursue an online coach business—an unknown quantity in an era predating the social media fitness boom—he is now Ireland's top fitness influencer and has amassed an online following of 650k, runs his own training app, and owns a protein pancake business called Fuel Cakes.
Lipsett's rise to the pinnacle of the online fitness sphere was steered by one core theme, which is at the heart of his app, 'Game Plan'; "Having that game plan is crucial to getting you where you want to be in life, be the architect of your life, decide where you want to be on how you will get there. Then never stray from that plan."
It's all about the long-term strategy for Rob: "Putting your sights on a goal and doing whatever it takes to get there is the ultimate high and something you can't buy.
"Even if you do fall off a little bit, get back on track, get back on the game plan, and once you have that Northstar, you're unstoppable. Show me a man who knows what the fuck he wants, and then I'll show you a man who's going to achieve great things.
"I set my goals on a particular lifestyle that I wanted to attain, and no matter what, I was going to get here. Turn up daily and do something to bring you closer to your end goal.
"It doesn't have to be massive; you don't have to make huge daily progress. Just do one thing. Create a story, post, make a piece of content, connect with someone new, or do one thing and reach out to someone who will bring you closer to your main aim."
"That's how I did it."
Signing off, celebrity financial advisor Eszylfie Taylor shares similar beliefs, telling Muscle and Health that "you must start with the end in mind. What life do you want to live? What number will it take to get there? If you aim at nothing, you'll hit it with amazing accuracy."
Food for entrepreneurial thought.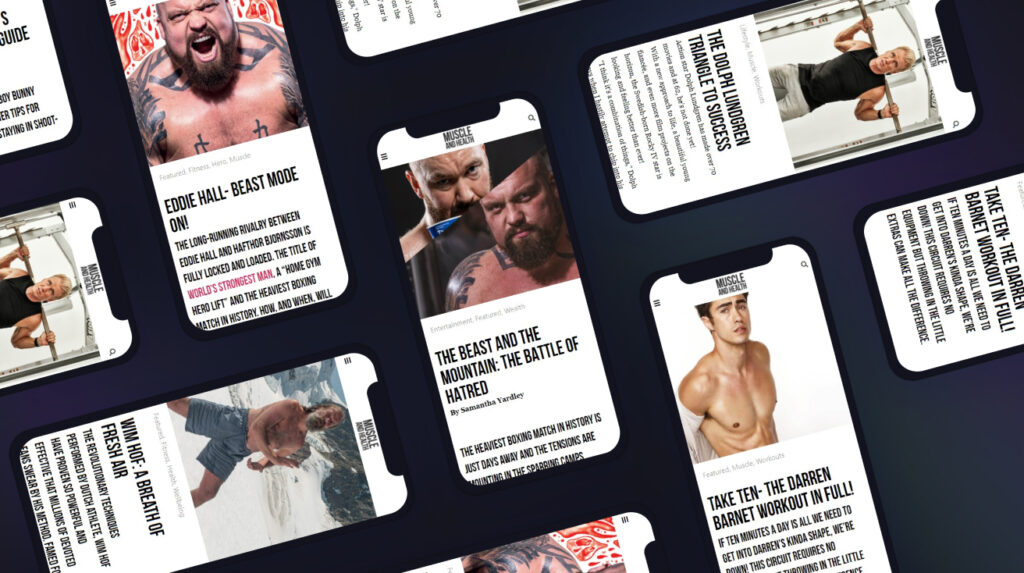 get all the latest mucle, health and wealth news delivered straight to your inbox