If you need somewhere to park your money and gain an asset, then real estate investing may be the route for you to take.
Investing in real estate can be a great way to increase your wealth and financial security. With the right strategies, you can make a substantial return on your investment. 
Everyone knows what real estate is, but investing in it can be intimidating – especially if you're new to it. However, with the right guidance, you can be successful
This article will provide eight ways to get started investing in real estate and be successful. 
We will discuss the types of investments available, the importance of research, and the strategies and tips you can use to maximize your returns and minimize your risks. With the right information, you can be on your way to becoming a successful real estate investor.
Why is real estate investment popular?
Unlike other types of investments (stocks, bonds and crypto) there is no daunting language, complicated graphs to read or expensive courses to take to learn more about it. 
Most people understand the basic principles of property. And while the last few months of volatility might have us believe otherwise, the property market is relatively stable compared to other, more volatile assets. Plus it can be purchased over several years or decades thanks to mortgages.
As you own the property, it usually appreciates in value, and whether you live in it or rent it out over time, it will become worth much more than you paid for it. 
Downsides of property investment
However, this is not to say that investing in real estate is easy or risk-free. Even with its image as an entry-level investment asset, the considerable cost of property makes it a far steeper investment than other asset classes. 
Not only do you have to find the money (or at least the deposit) upfront, but you will be tying your financial future to a pile of bricks and mortar. 
This means you are at the liberty of the property's surroundings (such as other properties, disruptive neighbors and the local community) for at least part of its value.
By sticking a large chunk of your money in an illiquid asset, you are essentially saying goodbye to that money for years or even decades.
You, therefore, need a strong understanding of the property market, the type of property you are buying, and enough income to ensure you have enough to live off while much of your wealth is tied up in the property. 
So, whether you're a seasoned investor or just starting your investment journey, it's essential to educate yourself and develop a solid strategy to increase your chances of success. 
How to be successful in real estate investing
So, what doe it take to succeed in the housing and real estate market? 
As we said, property is no small investment – so here are some things you need to consider. 
1. Determine your investment goals
You will only get somewhere with your investment strategy if you know what the end game looks like. Many people chase wealth without ever making their target clear. As a result, they never experience progress or make the right decisions. Often, this leaves them poorer than they were when they started.
Instead, it would help if you asked yourself some searching questions.
Are you looking to generate passive income, build long-term wealth, or both? 

Do you want to focus on residential properties or commercial properties? 

Are you willing to take on more risk for the potential of higher returns, or do you prefer a more conservative approach? 
Answering these questions will help you narrow your options, ascertain your risk tolerance and develop a targeted investment strategy.
2. Choose a niche
Real estate investing is a broad field, and there are many different types of property to consider purchasing.
Although you can probably envision buying a two-up, two-down house, this is just the tip of the iceberg.
There are countless other types of property that could better suit your requirements – domestic, commercial or vacation properties.
To give you a clearer understanding of the plethora of different property types, here is a quick list:
Single-family homes
This is the property type you're probably most familiar with. These residential homes make up the market's most common form of property. The reason why single-family homes are such a compelling investment is that everyone needs somewhere to live. 
You will never be short of people who want to rent or buy the property from you – so long as you buy well and at a price point that is accessible to a wide variety of people.
Alternatively, you can always live there yourself, which is why many people choose this option.
Multifamily properties 
Another common form of domestic property is multifamily. These properties contain two or more units, such as duplexes, triplexes, and apartment buildings.
This type of property is a strong option for investors looking to generate passive income through rental income – especially if you are nervous about a high turnover of tenants.
Commercial properties
As the name suggests, these are properties designed for business purposes, such as office buildings, retail spaces, and warehouses. 
If you want to capitalize on the demand for commercial space in growing areas, this is the option for you.
Of course, there is an ongoing debate about whether commercial real estate is a risky option over the next decade, given the steep rise in remote workers. However, you can safely bet that many businesses will still need to operate within physical premises.
Vacation rentals
Fancy catching a few rays?
You can rent a vacation property to travelers for short-term stays, such as timeshares.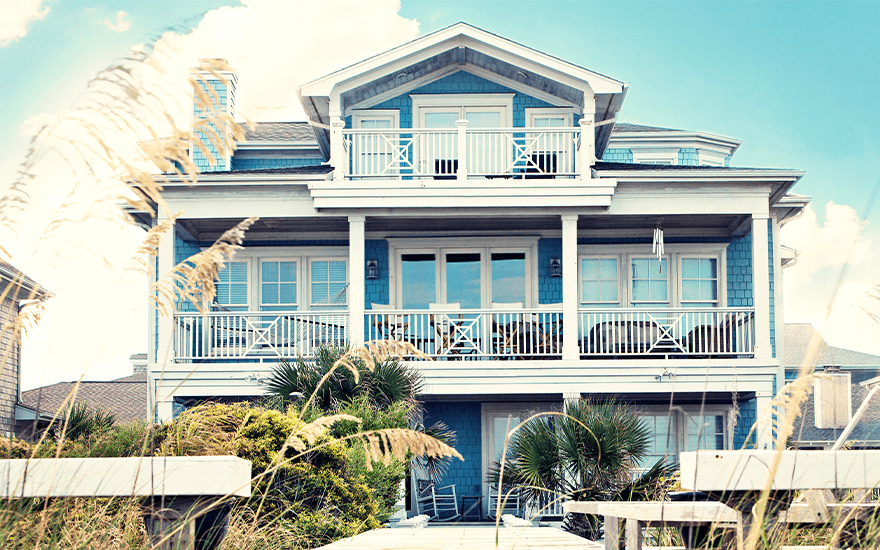 This is a compelling option if you want to take advantage of the growing demand for vacation rentals in popular tourist destinations. 
Buying a vacation home is also a great lifestyle choice because you can rent it out part of the year and then visit it during select periods.
However, remember that overseas properties require much more research, planning and a strong understanding of the local culture and language. Worrying about property thousands of miles away is unpleasant, so enter a deal with your eyes wide open. 
Student housing
Another lucrative niche is student housing. These are properties exclusively for students, such as dorms and apartment buildings near colleges and universities. These are great options for investors looking to tap into the demand for student housing in areas with a large student population.
Why are student properties so lucrative?
Because students are required to live near campus during their university years, this gives you a guaranteed target market who are desperate to find a property and only have a limited number of available vacancies.
Overall, it is best to research each property type more deeply, develop an understanding of their pros and cons, and then focus on one type in particular.
By hoovering up knowledge on one individual type, you will have an advantage in investing.
3. Develop a budget and financing plan
Before you start looking for properties, you must clearly understand how much you can afford to spend and how you will finance your investments. 
A budget decides your property investment and narrows your choices significantly.  Although a budget feels restricting, it can be liberating if you calculate the figure correctly.
Once you know your absolute red line for the purchase price, maintenance costs and other related payments, you can focus on a smaller market. 
This prevents you from falling into shiny object syndrome when you constantly search for a better deal without ever committing to one investment long enough to see it reap dividends. 
A budget will also help you avoid overpaying for properties and ensure you have the financial resources to manage your investments effectively. 
Some options for financing include taking out a mortgage, using a home equity line of credit, or partnering with other investors.
4. Research the market
Real estate markets can vary significantly from location to location, so you must do your homework before investing. 
You should also study the local economy, job market, and potential growth or development opportunities. The more you know about the market, the better equipped you'll be to make informed investment decisions.
Of course, you should also be up to speed with more macro trends. So keep up to date with the latest economic forecasts, develop your understanding of how economies work and learn to predict roughly when a recession might happen.
This doesn't mean that you have to become an economic advisor overnight, but it does mean that you should think twice about how broader trends (such as interest rates or inflation) will influence the price of the property.
There are countless tales of gung-ho real estate investors who charged into a property purchase on the eve of a recession (when prices are at their highest) only to get wiped out when the crash happened.
The old adage of 'buy low, sell high' is a cliche for a reason.
It is also a bright idea to research the local area closely, as this will affect the value of your real estate in the long term. 
Factors like crime rate, the quality of local schools, and the number of local businesses, social clubs and landmarks can all contribute to your property's value. 
5. Find a real estate agent or broker
Working with a knowledgeable and experienced real estate agent or broker can be invaluable when finding and evaluating potential properties. 
This is especially useful if you are starting out with real estate investing and still need to learn how to search for properties, value them and close deals by yourself.
A skillful property broker can provide valuable insights into local market conditions and help you navigate buying and managing rental properties. 
6. Learn from experienced investors
Seeking out the advice and guidance of experienced investors can be a smart way to learn the ropes and avoid common pitfalls faster. 
To find a mentor who can fast-track your experience level, look for local real estate investment groups or join online forums to connect with other investors and get their insights and perspectives. 
7. Use the right tools and resources
Many high-quality tools and resources help investors research and analyze potential real estate investments. Use these to your advantage to get ahead with your property purchases.
These tools include online marketplaces, property management software, and real estate investment calculators – all of which negate the need for a full-time property management team or brokerage firm.
By leveraging these tools, you can streamline finding and evaluating properties and make more informed decisions about which ones to pursue.
Related content: The best money investment apps for 2023
8. Don't be afraid to negotiate
Negotiation is a crucial part of real estate investing, and it's where many wannabe real estate moguls fall down.
You must be confident and assertive when discussing terms with sellers and other parties and clearly understand what you want to gain from each engagement. 
Be bold and ask for a lower price or better terms; be prepared to walk away if the deal doesn't meet your investment criteria. 
Not only does this ensure you land a better deal, but it makes you less desperate – which is critical both for your bank balance and for striking up healthy relationships with third parties.
9. Understand the legal and tax implications
Real estate investing involves several legal and tax considerations you must be aware of. 
Understanding the laws and regulations that apply to rental properties in your area and any tax implications of owning and managing these properties is essential. 
Working with a lawyer or financial advisor who has experience with real estate investing can help you navigate these complexities and ensure that you comply with all applicable laws.
This is especially true if you invest in a vacation property overseas, which might have hidden regulations, taxes or laws that can make the deal far more expensive.
10.Manage your properties effectively
Managing rental properties can be time-consuming and require a lot of work, but it's essential to being a successful real estate investor. 
Effective property management involves:
Screening tenants.

Collecting rent.

Handling maintenance and repairs.

Ensuring that your properties are in good condition. 
Property management is a constant process and requires you to always be on hand. Of course, you could hire a property management company to handle these tasks on your behalf, which is a compelling option for anyone looking for a purely passive income stream. 
Ready to invest in property?
Property is a brilliant investment opportunity as long as you don't fall into the common pitfalls. By following some of these strategies, you can minimize the risk and maximize your earning potential.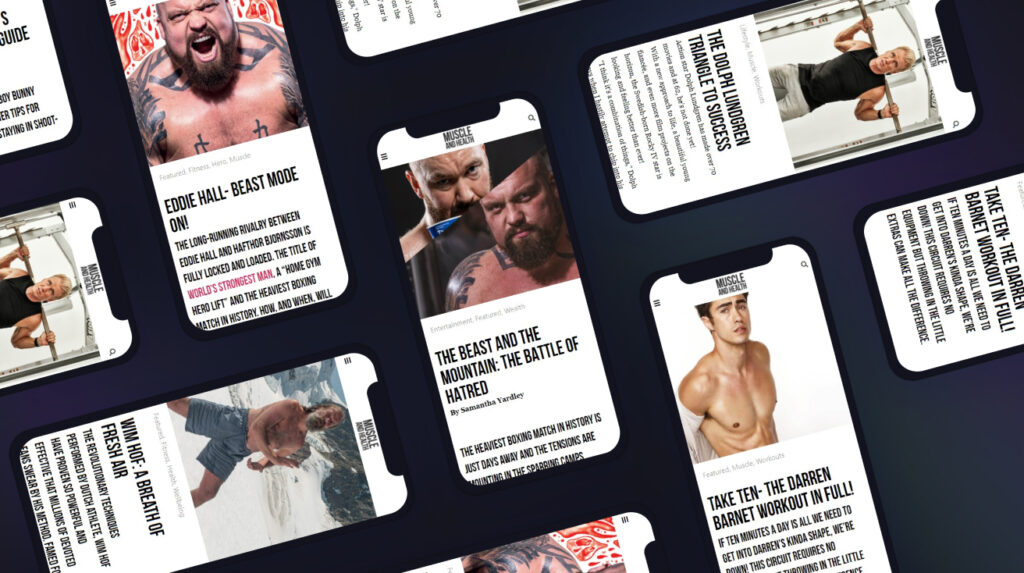 get all the latest mucle, health and wealth news delivered straight to your inbox