Words by Jack Franks
For many, superyachts are a pipe dream, beacons of beauty admired from afar as they glisten like diamonds in marinas from Monaco to St. Barths. However, the superyacht vacation industry is big business on an international level.
It has incredible economic benefits and an annual turnover of 24 billion dollars. In the last decade, the superyacht fleet has more than doubled, and the industry directly employs around 165,000 personnel worldwide, either at sea or on shore.
Superyachts are pioneering powerhouses in developing innovative design, technology, and avant-garde sustainability practices. Times are changing at lightning speed; a new generation of superyacht owners is redefining superyacht ownership. So what will this look like for the future of superyachts?
Muscle and Health scour the oceans to bring you the most exciting, ambitious, and industry-changing superyacht concept designs of the future.
Amplitude
Designer: M51 Concepts
Estimated cost: Unknown
USP: Inflatable sail wings
Total length: 95 meters
Hong Kong-based design house M51 Concepts recently unveiled the renderings for a new superyacht concept, Amplitude. The unique 95-meter aluminum and composite superyacht boast new developing technologies, such as two inflatable wing sails.
Amplitude is equipped with two inflatable wing sails, a developing technology that plans to offer many advantages for operation. The sails will reduce the need for complex deck equipment such as winches and halyards and can be easily inflated or deflated, with the sails being computer-controlled to allow for automatic sailing and will be able to withstand various wind conditions.
The bridge deck of Amplitude is home to a large living and entertainment space, with vaulted ceilings and skylights to increase the flow of natural light. The area includes dining and a lounge bar that wraps around the aft inflatable mast and can serve guests both inside and out.
Regarding her exterior deck spaces, the bridge deck of Amplitude is designed to replace the typical layout of a sun deck, with a hot tub and seating on the forward deck and plenty of lounge space aft, with built-in sun beds.
Amplitude uses a hybrid-electric system consisting of HVO generators and an electric motor drive with battery banks. These battery banks can be charged by both the generators or her impressive 266 square meters of solar panels.
PEGASUS
Designer: Jozeph Forakis
Estimated cost: Unknown
USP: World's first 3D-printed vessel
Total length: 88 meters
PEGASUS: The World's First 3D Printed INVISIBLE Superyacht
With reflective solar wings, this solar-electric and hydrogen hybrid vessel, Pegasus, is set to be the world's first 3D-printed superyacht that will produce zero emissions and function with an infinite range.
With a futuristic design, the superyacht was imagined to be as close to the sea and nature as possible. It comprises a symphony of selected advanced technologies to achieve unprecedented sustainability, range, and structural integrity.
The 88m superyacht's construction uses automatic 3D printing to create a mesh framework integrating both hull and superstructure. The result is a powerful yet lightweight form that can be produced using less energy, material, waste, space, money and time than conventional construction.
The futuristic concept, envisioned to be realized in 2030, was conceived on a beach in Koufonissi Island, Greece, after the design team was inspired to create a yacht 'made of clouds floating above the waterline, rendering it virtually invisible.
Stepping inside, the centerpiece of the futuristic interior is the multi-level 'Tree of Life' — a living, breathing monument and the nucleus of the hydroponic garden providing fresh food and air purification. The tree's base emerges from a reflecting pool on the lower deck, surrounded by the hydroponic and meditation 'Zen Garden.'
Further, spacious guest lounges showcase the harmonious balance of minimalist design and nature, both inside — with living greenery skilfully integrated throughout — and outside, with uninterrupted views in all directions and copious daylight penetrating to the core. The top level remains exclusive to the owner, with a forward-facing primary suite featuring a large private terrace.
Shape
Designer: Lazzarini Design
Estimated cost: $80 million
USP: A giant hole
Total length: 69 meters
'Shape,' a 226-foot superyacht with exciting design features, including a massive hole right in the middle, comes from the Italian design studio Lazzarini, which specializes in outlandish creations.
They refer to the arc-shaped hole in the middle as the 'hole deck,' which serves a purpose. It's a large entertainment area where the owner can install whatever they want; a bar, ping-pong table or even a minigolf court.
The Shape has a total length of 69 meters. Its living area, located at the rear section of the superyacht, has six suites and can accommodate up to 12 guests. Another magnificent feature of The Shape is its glass-bottomed infinity pool, which provides an incredible view of the whole deck. Additionally, The Shape has a beach club with a diving platform, helipad, and amenities you'd expect to find on a luxury superyacht.
Running on a combination of solar and electric power, it has solar panels on the sundeck, which charge all onboard systems. For the propulsion system, hydrogen fuel powers The Shape, which boasts a top speed of 24 knots or 12 knots when moving in all-electric mode.
Plectrum
Designer: Pierpaolo Lazzarini
Estimated cost: $87 million
USP: Giant wings allow flight
Total length: 74 meters
Taking inspiration from the more contemporary America's Cup sailboats – specifically the Luna Rossa design- the Plectrum would be the most prominent example of foiling technology installed on a yacht, with a top speed of 75 knots and constructed entirely in carbon.
The foiling superyacht was designed to reach her impressive top speeds by "flying over the waterline." Instead of being pushed by the wind, Plectrum is lifted above the water and moves via propulsion from three hydrogen-powered motors capable of 5,000hp each.
Finished in a striking burnt orange shade, Plectrum's exterior design is defined by a smooth, streamlined silhouette with flat arched sides that form the side decks and garage openings.
The yacht's living spaces are split across four decks, with the main body offering six guest cabins and an owner's suite. Preliminary renderings also boast a helipad on the bow and a large beach club on the aft, complete with a pool. There is amidship storage for tenders, plus half a garage at the stern for a car.
Alice
Designer: Lürssen
Estimated cost: Unknown
USP: No emissions up to 1,000 nautical miles
Total length: 98 meters
Lürssen Yachts – ALICE (A Lürssen Innovative Concept Experience)
Inspired by Alice In Wonderland, ALICE features five decks, including an unusual, fully-open main deck, and is powered by fuel cell technology. 
A zero-emission fuel cell generates electrical energy from hydrogen reformed from green methanol, with this replacing conventional diesel generators. An additional methanol engine is on board to generate higher speeds and cover peak energy consumption.
The shipyard estimates that with this system, Alice can cruise and sail up to 1,000 nautical miles without emissions and can stay up to 15 days at anchor without any emissions; plus, the yacht's tenders and water toys are also fully electric, so their are no diesel engines on board.
This open-air deck has a dance floor and entrance area, a manicured garden on the bow, and multiple al fresco dining and lounging areas—the concept's substantial 17-meter beam grants such amenities.
ALICE even features a floating glass-bottomed pool suspended above the entrance area and across an opening in the sundeck. The sundeck is home to a helipad, oversized sun pads and a circular lounge area.
Aeolus
Designer: Oceanco
Estimated cost:
USP: Unique curves appearing to be sculpted by the wind
Total length: 131 meters
Aeolus is the culmination of a collaboration between the creative mind of Giles Taylor (of Rolls-Royce and other automotive successes), the crew of Dutch superyacht shipyard Oceanco, and the interior designers at Njord by Bergman Design House, who made a huge splash with the Burning Man-inspired interior they designed for Dave Hagewood's yacht Galaxy.
Overall, the interior features well-thought-out multi-use spaces shaped to make Aeolus's interior feel welcoming and open. According to advance reports, the large yacht is designed to be a natural, private, sea-borne sanctuary—rather than a party boat that can accommodate too many people! The private owner's deck is a secluded world for relaxation or business.
The next level down features the main suite with its unobstructed panoramic vistas, not to mention a stunning sunken bath and private seating nook for quiet contemplation. The aft part of the upper deck is given over to a multifunctional space for relaxing, dining with guests or hosting a business function; fully glazed with stunning views, it has a symmetry layout that reminds one of the great ocean liners from the Golden Age.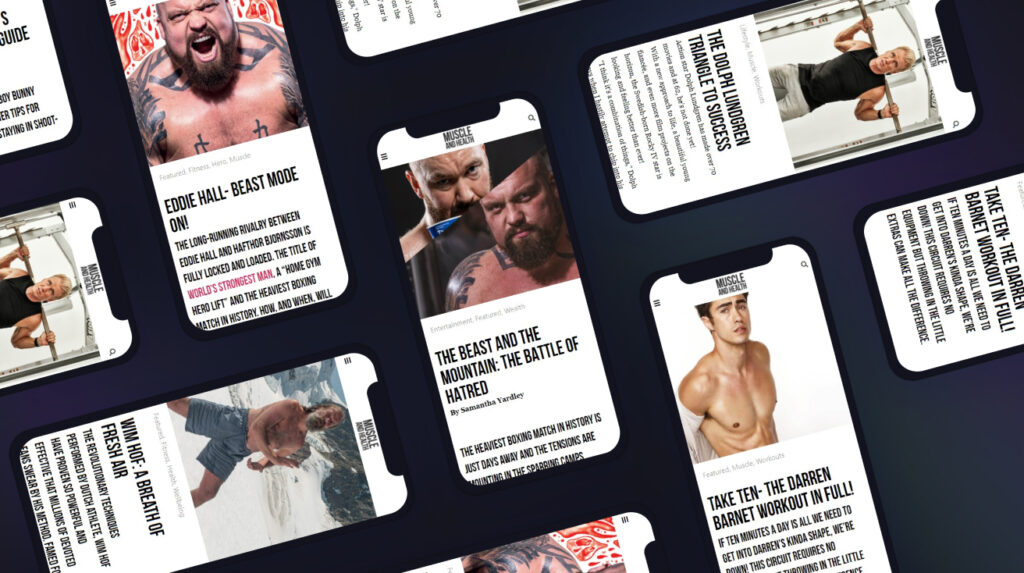 get all the latest mucle, health and wealth news delivered straight to your inbox