The 4-step bulletin that took Sheila Bella from used Toyota to $300k per month
Sheila Bella is the founder of two 7-figure businesses; Sheila Bella Permanent Makeup and Pretty Rich Bosses Online Academy.
Having waited tables until she was almost 30 YEARS OLD, Sheila Bella discovered ambition and became hooked on success. She now teaches beauty entrepreneurs around the globe how to be booked out in their salons and create wildly profitable online coaching businesses themselves, so they can expand their potential beyond the chair and create massive impact from the comfort of their own homes.
This formula for success, she says, can be applied to any type of business.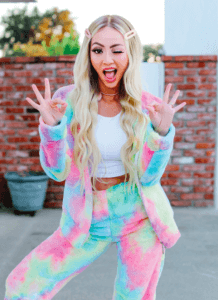 "It's been a journey and it's still a journey," Sheila begins over a chat from her ultra-girly Zoom booth. She looks more doll than human and I feel as if I've taken a trip into some kind of fantasy land. "Just when I think it's over, I learn even more," she says.
I wanted to go beyond the bright lights of Hollywood and dig deep into the darker side of starting up your own business. It can't have been all lashes and lipstick.
"In actual fact, all of the best things in my life started with a lull," says Sheila Bella. "I don't like saying that, but it's just my observation. The biggest wins and the most fulfilling accomplishments started out with a low point for me. Not just in business, but in life in general.
"When I created my first 7-figure business I was waiting tables at Dillon's Irish Pub on Hollywood and Vine. It was 2009. I was wearing a skimpy schoolgirl outfit and my cleavage was up to my belly button and it was like 'welcome to the rebellion' because I'd just divorced my first husband who was incredibly conservative and super religious and I just wanted a job that would piss him off. I just wanted to be self-destructive and stick two fingers up to my first husband. And then I got fired from that job and hit a low point. I said to myself, 'I'm not even good enough to hold down a job waiting tables at the age of 29'. I felt like the biggest loser of all time.
"I needed a game plan. I told myself I needed to marry rich. I wanted to marry a hot Hollywood movie star and cook and clean for him and be a housewife. For the rest of my life, I planned to devote my entire being to a man who would provide for me and that was my plan. I was looking for my financial life ticket."
As it turned out, a lottery ticket to love was the last thing on the cards for Sheila Bella.
"I'll never forget, it was 2010 and I was casually dating a doctor who lived on the beach," she says. "I remember looking out of the window from his beautiful beachfront property and seeing the ocean and the sky. We'd met on a dating app and I was chatting to another guy called Will too. I knew the doctor had money to fund my lifestyle, but all I could think was 'I need to call Will'. And so, I upped and left there and then. I got in the car and drove home and called Will- the schoolteacher.
"That same weekend we went on a date and I spent the night with him. I woke up and looked outside of Will's window in his one bed apartment in North
Hollywood and absorbed the view of the alley and the trash. I was like 'this is home'. And I deleted my dating apps and made a decision there and then to be with a man with no money.
"I said to myself, 'oh, shit, I need to make my own money'. I wanted nice things. But our business plan was to get married and have a family. That was all we wanted and with two children and one on the way, we're still like that. We got engaged a year into our relationship and got married nine months after that, then had our first child right away.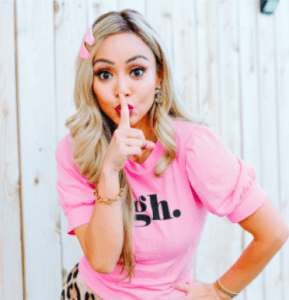 "I didn't have a job or any skills. I decided I needed something fast to help me fund my family life. I wasn't even contributing to the $900 rent at the time. I found a permanent makeup workshop that was five days. I looked at the lady who ran it and I said to myself 'you have a brand-new Toyota, I have a used Toyota, you have a three-bedroom house, I can't even help my boyfriend pay rent'.
The goal was just to not be a loser. When she said she could offer me this course in five days I said 'let's go'. It's amazing what you can accomplish if you just believe in yourself.
"It wasn't long before I realized I could do more than just help out with rent. I started making seven-figures within just three years through permanent makeup services. I was doing brows for people and I knew it was time to scale. To me, scaling is just a natural thing.
"It occurred to me that I was selling eyebrows and all I needed to do was take that formula and replicate it. So, I hired a double and then a triple and then a quadruple and so on and so forth. I had several brow artists doing the same thing in my salon and it was a simple formula to me."
"I woke up and looked outside of Will's window in his one bed apartment in North Hollywood and absorbed the view of the alley and the trash. I was like 'this is home'"
Simple to Sheila maybe. But can anyone run a world-class business?
"In order to be successful, you need to be okay with not being liked," she says. "It's not that you won't care, but your success needs to be the most important thing. It hurts but I just kept choosing success over everything. You need to really want it. This may sound arrogant but people who say they want it and don't act like it don't really want it. If 'it's too scary', then you're choosing fear or you're choosing to stay comfortable.
"You'll make mistakes, but you need to make mistakes. Getting a coach is a good idea, but if you really want it, you'll learn either way. Sales is sales and scaling is scaling. If you're a fitness entrepreneur, for example, you can either learn the hard way like I did, which will cost more money and time, or you can hire a coach who's been there before and can shortcut your success.
"I started making seven-figures within just three years through permanent makeup services"
"I launched my online coaching courses, Pretty Rich Bosses about three years ago. During the pandemic, it turned into a huge business. My clientele is mostly makeup artists, lash artists, and hairstylists, but I also have clients who are not in the beauty
industry. I have a chocolatier, fitness coaches, and a birthing coach and they're all finding great success with my program. I get so many messages from people outside of the beauty world who listen to my podcast and tell me how much it's helped them too.
Sheila Bella offers intense courses based on her 4-step blueprint pathway to success:
Structure
"Restructure things so you have more time," she says. "The most important commodity in anyone's life is their time. You can make more money for the rest of your life, but you can't buy time or get it back. I meet so many successful entrepreneurs who are missing time with their children and I help them to restructure their schedule and organize their time more efficiently. This is the first thing we do within our program. We teach you to work smart and have more time and make more money. There is always a way. I like to look at my clients' lifestyle as well as their businesses and see how we can maximize their time. We find time and we make more time."
Lead Generation
"This is where I teach you how to generate leads and create interest in your business."
Lead Conversion
"This is all about how to close those leads and turn them into actual dollars."
Fulfillment
"How do you fulfill so you'll get repeat customers and referrals?" Sheila asks. "And how do you scale it? Once you get to a point you're just renting your time for money, you'll need to up your supply if the demand is there."
According to Sheila, every problem you can possibly have in a business can be handled within these four categories.
"Online marketing is getting harder and harder every day because it's so saturated," she says. "Most people actually don't need more leads. You can have a million-dollar business even with 2,000 followers- it's about converting the people who are right in front of you. Let's say you want a three-million-dollar business and so you need 6,000 followers. The most important thing is content and consistency when it comes to that content. It's all about consistency.
"You can't just wait for the sale- you have to attract. Just because you have a website and you've paid for ads and you have a product, you can't just sit back and wait. If your sales are not where you want them to be, my question for you is, how many hours a day are you spending truly selling; not just waiting? A nice landing page won't make sales. It all boils down to conversation and communication and sales."
"You can't just wait for the sale- you have to attract. Just because you have a website and you've paid for ads and you have a product, you can't just sit back and wait"
Sheila Bella and Will reside in Los Angeles. Will still teaches.
"My husband will never stop teaching and he shouldn't- he's a brilliant man," she says. "He has an online platform but we're in different lanes. He's an intellectual. But we're very similar in other ways."
If you want more clients, more students or you want to transition an existing business to an online business, you can send Sheila a direct message on Instagram @realsheilabella or go to her website sheilabella.com
Check out 'The Pretty Rich Podcast' twice weekly for free tips and business hacks on iTunes, Spotify and Google.
Dragons' Den Star Steven Bartlett Reveals Superpower for Infinite Business Success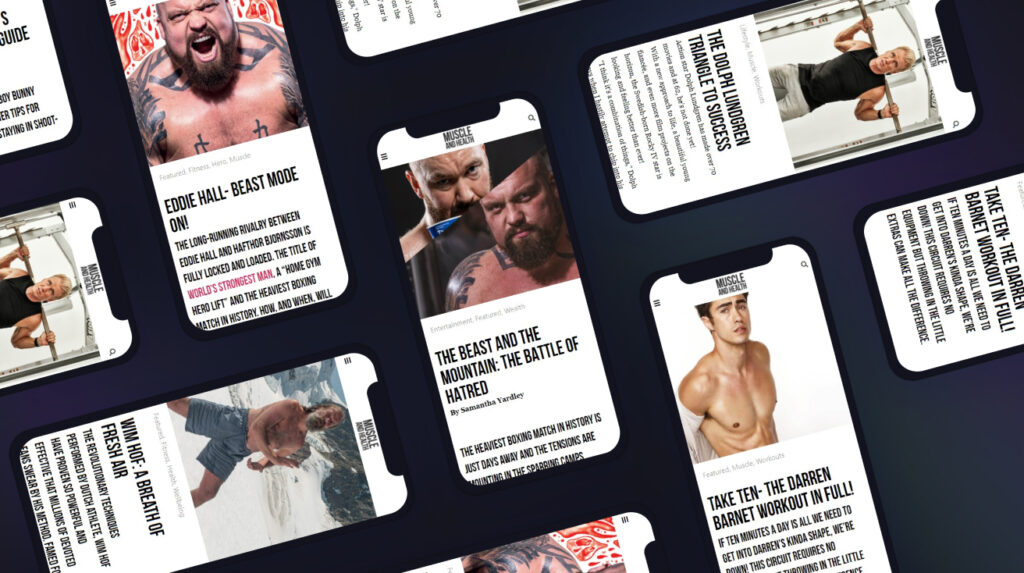 get all the latest mucle, health and wealth news delivered straight to your inbox