Renowned for his GRUELING athletic adventures, the most recent of which saw him become the first swimmer ever to circumnavigate mainland Britain, bestselling author and award-winning adventurer Ross Edgley has devoted his life to educating millions about their food and fitness. His two most recent literary creations, Blueprint and The World's Fittest Cookbook, are being heralded as essential tools and compulsory reading for anyone and everyone who's ever picked up a barbell or a burger. Enjoy Ross Edgley's donut burger recipe.
In a world where over 90% of diets fail, Ross decided to study the performance of extreme athletes, fitness specialists, and the military to get to the bottom of which foods (and how much of them) are needed to optimize performance and reach your true potential – no pain, all gains.
Featuring over 100 tried-and-tested dishes, The World's Fittest Cookbook serves as a flavor-filled toolkit that will revolutionize your food prep and your weight loss.
DONUT BURGER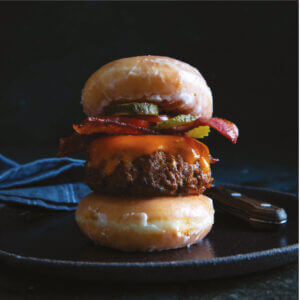 CALORIES: 1046 | PROTEIN 96g | FAT 42g | CARBS 72g | SUGARS 34g
Serves: 2
FOR THE BURGER PATTY
1 white onion, finely diced
1 red onion, finely diced
18oz lean ground beef
1⁄2 tsp onion powder
1⁄2 tsp garlic powder
2 tsp smoked paprika
Sea salt and black pepper
Spray light oil
TO SERVE
4 slices Canadian bacon
4 slices Red Leicester cheese
4 ringed donuts
1 oz pickles
2 tomato slices
1. Spray a skillet with light oil and fry the onion for a few minutes until slightly caramelized.
2. Place the onions in a mixing bowl, add the remaining beef patty ingredients, and knead together until combined. Mold into two patties, just a little bigger than your donuts.
3. Cook the burgers for 4–5 minutes on each side until cooked through. Add the bacon to the same pan and cook for a few minutes until crispy.
4. Assemble the burger inside the donut. Top with cheese and smoked bacon, and finish with pickles and tomato.
Check out another recipe from Ross tomorrow!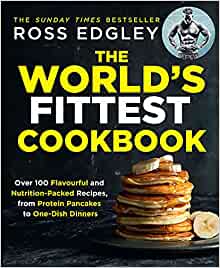 For more vibrant recipes that deliver on flavor and nutritional content, get some inspiration on Muscle and Health's FOOD section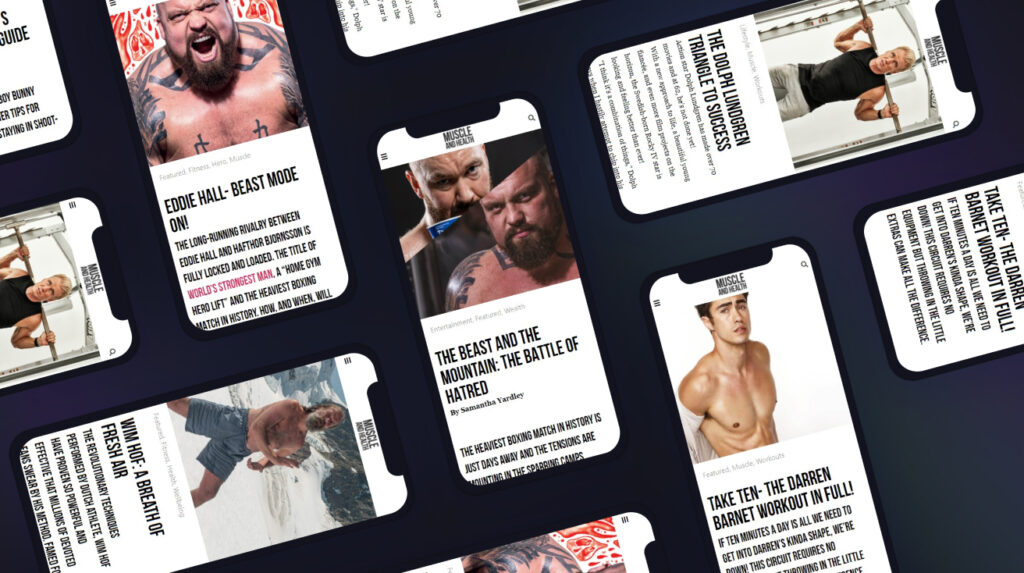 get all the latest mucle, health and wealth news delivered straight to your inbox