Packed full of flavor, this comforting vegetarian Tagliatelle recipe never disappoints. Try subbing for konjac, lentil, or chickpea pasta to boost nutrients. 
Serves: 4
Cooking Time: 
45 minutes 
INGREDIENTS
14oz tagliatelle
7oz young spinach leaves
2 handfuls arugula rocket
1 handful parsley, flat
2 onions, red
1.5oz butter
9oz whipped cream
10.5oz cherry tomatoes
2 scoops mozzarella, 4 oz each
2oz pine nuts
Pinch of salt
6 pinches Just Spices Pasta Allrounder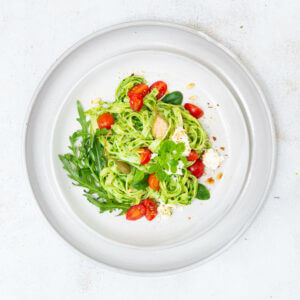 1- Bring plenty of salted water to the boil in a pot and cook the tagliatelle al dente for the perfect bite. Once cooked, drain and set aside. Whilst you wait, wash the spinach leaves, arugula, and parsley and pat dry.
2- Next, bring 4 cups of salted water to the boil in another saucepan. Blanch two thirds of the spinach leaves, half of the arugula, and the parsley in the boiling water for 1 minute. Then immediately rinse in ice-cold water. Squeeze out the water and set aside.
3- For the sauce, peel and dice the onions and . Heat the butter in a saucepan over medium heat. Add the diced onions and sauté for about 2 minutes. Then, deglaze with the cream and turn off the heat.
4- Add the blanched spinach leaves, arugula, and parsley to the sauce, blend finely with a hand blender and season with  Pasta Allrounder spice and a pinch of salt. Stir the sauce into the warm tagliatelle and add the remaining spinach.
5- Wash and quarter the cherry tomatoes and shred the mozzarella into small pieces. Toast the pine nuts in a skillet until golden brown, stirring occasionally so that the seeds don't burn!.
6- Arrange the tagliatelle on plates and garnish with the remaining arugula, the cherry tomatoes, mozzarella, and pine nuts.
Tip: If you like it even spicier, you can add halved caper apples or chopped anchovies over the tagliatelle recipe.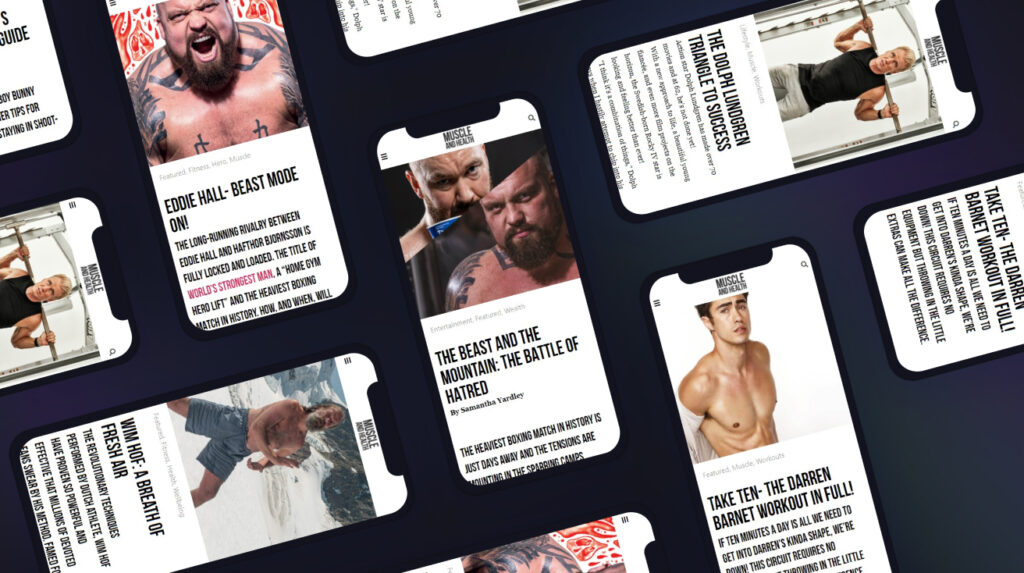 get all the latest mucle, health and wealth news delivered straight to your inbox