Interview with Aleks Paunovic By Samatha Yardley
Aleks Paunovic shined in the post-apocalyptic Netflix smash Snowpiercer. Next up, he joins the epic Marvel franchise to play villain Ivan in the hotly anticipated Hawkeye.
How did you find filming for such an iconic comic book role in your latest Marvel series?
It was such an honor. It's the MCU man! It's something that everyone at Marvel and Disney put so much love and effort into. Look man, how many times can you say you've run down the streets of NYC shooting a Marvel movie at 2 am and not gotten arrested? It was a memory that only Marvel can give me, ha!
Can you describe your reaction when you received the news that you landed the part?
It was insane! Come on, we all were kids at one point and most of us were blown away by comics. So now to be playing one of the characters, Ivan, who is part of the Tracksuit Mafia and actually in the comic? I was a 12-year-old getting a PlayStation at Christmas! I lost my mind!
You've certainly played some diverse characters; how do you channel the energy of each personality to give such an engaging performance?
I like to write a backstory. I come up with scenarios that would put my character in a position where he has to make a choice, and it's the reluctant choices that always work for me.
"This one blows me away. Working with Anthony Hopkins on a film called Blackway. I never thought I would have an opportunity to work with such a legend and one of my favorite actors of all time. I'm lucky that Anthony and I became friends."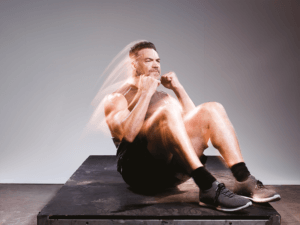 Do you have a standout role to date?
I love my role in Snowpiercer right now, a lot. We are headed into our fourth season and the impeccable actors and writers on that show really developed my character into something that is extremely special to me. But… to date, it's Hawkeye! I'm a Tracksuit Mafia, man! Can't get any better than that!
Do you change your physique to suit each character? If so, how do you find the process?
I don't necessarily, but when I find a role that I think deserves a physical transformation to improve the storytelling of that character I usually go right for it. One film, in particular, Personal Effects, I had to put on 60 pounds of very unhealthy weight. I played a character that was mentally challenged, and I felt like I looked too strong for the role. For three months I didn't do a single push-up, and only ate pizza, ice cream, and muscle mass shakes at 3 am. Frankly, that was very difficult for me to do. I don't know if I would be able to do something like that again, but I definitely felt at the time that it was something the character needed.  Right after that role, I booked another film where I had to look like a steroid-raged pro football player. It was all about cardio, and upper body heavy weight training, which at the time, really messed with the chemistry of my body. The best part of doing that was finding my appreciation for eating healthy. A balanced diet means everything in the world.
Are there any co-stars you've worked with that you found especially inspiring? Can you share any anecdotes of working alongside them?
Yeah man, this one blows me away. Working with Anthony Hopkins on a film called Blackway. I never thought I would have an opportunity to work with such a legend and one of my favorite actors of all time. I'm lucky that Anthony and I became friends. One day, gesturing to the sky, I asked him "what is your process? What are you doing up here that you could teach me or just say something to make me understand the type of process that you do?" He looked at me with a sly smile and said, "you'll never get there". My jaw dropped, I looked at him with puppy dog eyes and just said "… what?" And then he responded with the gentlest tone of voice and said "All your gestures have put me above you; I didn't do that, you did. Once you put someone above you as an inspiration or in desperation you will never achieve that goal. You are an equal. Be kind to people. You and I just did a scene and we worked as colleagues, not anything else, just colleagues. We were equal. Learn, be grateful, and put the work in. The sky is your limit." So, yeah, that brought a tear to my eye and it's the best advice I've ever gotten.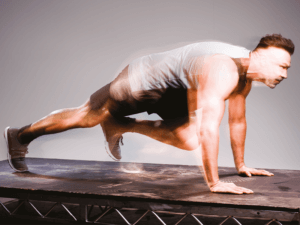 Have you found being a 6'5" actor a blessing or a curse? Do you ever find yourself being typecast as a result?
I think everyone is typecast. Typecasting comes from appearances first. I love telling stories, but I don't love just telling big guy stories. I love telling human stories with emotion, with anger, with humility, with love, all of it. You need to go out there, put yourself on the line, and change people's minds.
How do you stay in such fantastic shape at 52?
Listen man, I just try my best. I'm 52 years old and I worked my ass off to stay in the best shape that I can, but I think the biggest part of getting older and staying in the best shape that you can, is to love the shape that you're in. Regardless of where you are at, you can't beat yourself up because you're not where you want to be. You take a breath, you meditate, and you start planning your workouts, and make sure your diet is on point. That's helped me, but I haven't always been like this. I had my struggles. Just keep moving forward and look for inspiration from people around you. They are there. They want you to succeed, and the biggest thing is that, you want to succeed, for you. Do it for you.
Aleks is currently starring in Hawkeye; watch now exclusively on Disney+
©Marvel Studios 2022. All Rights Reserved.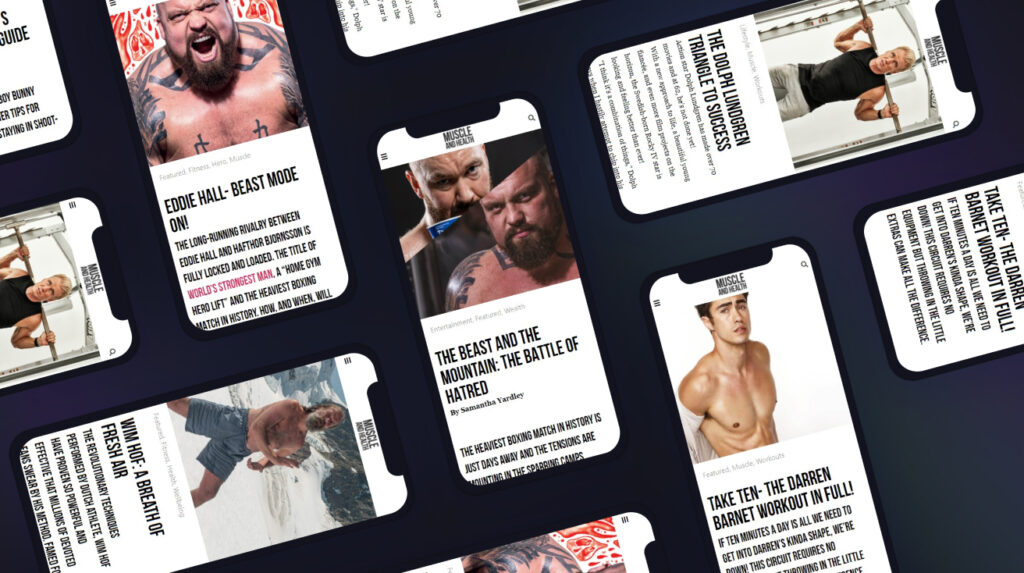 get all the latest mucle, health and wealth news delivered straight to your inbox