By Danni Levy
Thor Björnsson boxing banter: "Eddie is fat". Thor slams his rival five days out from long awaited Strongman bout.
With Eddie Hall branding his opponent 'ill' looking and fellow Strongmen predicting Thor is 'scared', it may seem to some the cards were marked.
Cue a morning chat with the man himself. There are always two corners to every fight after all!
"My primary motive is to knock out Eddie," begins Thor. "I really dislike the guy and I want to hurt him. That's my motivation. I also want to show my fans and family and friends that I'm a good athlete. I truly believe that on Saturday, I'm going to prove that to a lot of people."
Eddie sits at 147 kg and maintains a diet of 6,000 calories per day. This, he says, ensures he stays bigger and stronger to arm him for victory.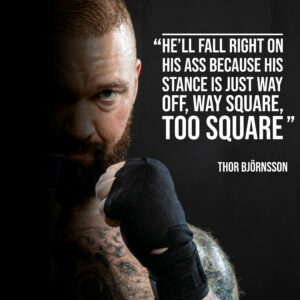 "Eddie still looks fat," says Thor.  "People can see that I'm training hard- it shows in my physique. But when you look at Eddie, you start to wonder, 'Is he really training that hard or is it all talk?' Because the man looks out of shape. And he's had two years to train. Why is that? Is it because he's still eating cheesecake all the time? Or what is it? Is his diet so off, or his training so off? Something is off. He's way too heavy. He's out of shape. I'll be surprised if he's able to go the full distance. I'll probably knock him out within three or four rounds. The man just looks odd-shaped. He looks way too big; he looks bulky in the face even.
"I haven't weighed myself in a few weeks actually, but I'm pretty confident I'm around 145k. I'm very strict with my diet. I'm on 4,000 calories a day and I have a very clean and structured eating program.
"Eddie claims I'm unfit. We'll see about that on Saturday. He hasn't been in my camp. He doesn't know what I can do. I struggle with cardio? The man is out of breath when he's on the treadmill! What is he talking about? If he's out of breath running on a treadmill, then for sure, he cannot do a three-minute round in the boxing ring. He likes to talk, and he likes to talk shit. But at the end of the day, he's already making excuses. He's already saying that he has a chest infection, that he is feeling sick. So, he's already making excuses for Saturday, just in case, because deep inside, he's afraid. I'm not making excuses. And I won't. I never have, I never will."
When it comes to reach, it has been reported the two fighters are like-for-like following their own reports to the promoter.
"The reach analysis must be false, because there's no way that that man has same reach as me," says Thor. "I have the height and reach advantage. Maybe he's wider, because his chest is so fucking wide, but that's not his reach. Reach is the hands."
Thor Björnsson says he has no set tactical plans of ring night. 
"I'm looking to box," he says. "I want to show my skills, and I want remain calm, relaxed, and do my thing. If my skills are too good for him, yes, I'll knock him out fast. But if he proves me wrong, and he's actually able to take my punches, then we might go a few rounds. But I honestly doubt it. I don't think that he'll be able to take my punches for too long.
"I've been working on my footwork, my ring IQ, my reach, simple punches, body shots as well and upper-cut; different combinations. I'm ready for whatever Eddie brings. When I look at his training, his hands are down, he's open, he's square. He throws wild hooks. So, he's very unpredictable, but he's going to walk right into my jab. And because of his foot placements, he'll fall. He'll fall right on his ass because his stance is just way off, way square, too square."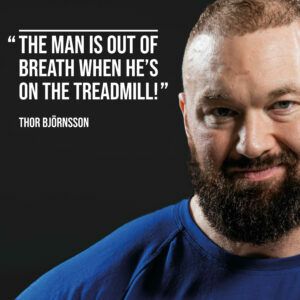 After Eddie revealed he's sitting back and relaxing in the final hours, Thor claims it's no time to rest.
"I'm 100% training," he says. "This morning, we did six rounds shadow boxing, nothing too crazy. A lot of movements, a lot of just focusing on my jab, focusing on what I need to do on Saturday. And then we did some easy treadmill work. Tonight, we'll do some pad work with my cuts and some technique sparring.
"I've changed my schedule. I'm going to bed at 3 am and sleeping in until 11 am so I'm able to get used to staying awake and training later. This way, I'll be used to the weird time schedule come fight night. I'll be 100% ready. I'm used to competing on different time zones, so this is not new to me. Even if the fight is delayed until 5:00 am, I'll be ready."
Eddie Hall and Thor Björnsson both claim the other has denied a rematch.
"I highly doubt Eddie wants a rematch," says Thor. "Me; I want to win, and I want to move on. There is talk about a rematch in the contract, but I think we'll both be happy to walk away, and I highly doubt the promoter would force us to fight again. 
"I'm enjoying boxing, but I'm not getting any younger, so if I fight again, I'd like it to be this year.  After that, I'll stay active for maybe few years, and then just stop my athletic career and focus on other things. Right now, I'm 100% focused on Eddie, and I haven't considered any other opponents."
So what do you think of Thor Björnsson's boxing talk? Will be an interesting fight for sure!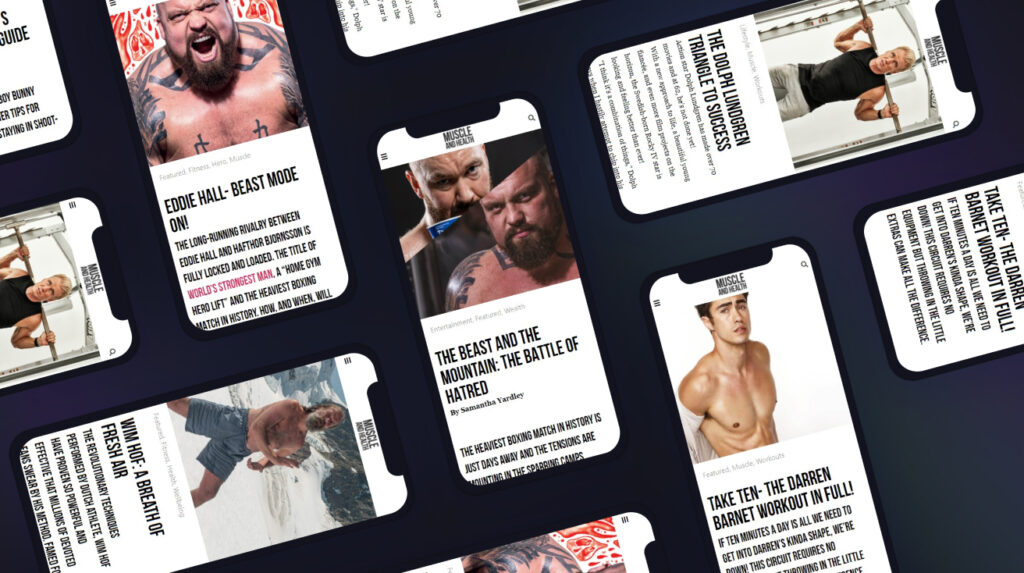 get all the latest mucle, health and wealth news delivered straight to your inbox