Anthony Lolli by Samantha Yardley
You've read our feature about serial entrepreneur Anthony Lolli's awe-inspiring rags to riches transformation, here. He didn't stop there! Turning his sights to overhauling his lifestyle, he shed an unfathomable 131 pounds in just nine short months.
"Founding a real estate brokerage business that grew from one small office into a national franchise, coupled with investing, owning, and managing a portfolio of buildings throughout New York City led to a lifestyle that was hectic" begins 43-year-old Brooklynite
Anthony. "I was on-the-go all the time, having meeting after meeting inside restaurants and bars. That pace, with little sleep and no care for what I was eating, led to my weight gain. I grew up a chubby kid, but the lifestyle helped me balloon to over 300 pounds" he reveals.
"One day my daughter turns to me and says: 'Daddy you're fat, I don't want you to die'….and that was it for me. My two-year-old daughter even recognized how bad I had been getting and the very next day I hired a trainer and started working out in the gym. Less than nine months later I had lost 131 pounds" he says nonchalantly about such a radical transformation.
"Results came quick. When you're really heavy, you'll lose weight rather quickly, the key is to not be discouraged when it slows down and to keep pushing to reach your end goal. Seeing results is a double-edged sword. It's great because it's a visible representation of your hard work and achievement. However, it can make you complacent if you allow it" he says.
"You can start to feel accomplished, and it can hold you back from furthering your progress if you are not careful.
"My workout consisted of cardio sessions in the morning and weightlifting in the evening. I was typically doing two-a- days, but there was a time that I would do three sessions in a day. I was doing cardio / HIIT, then I'd go to CrossFit, and then at night I'd do weights. I follow this mantra of 'whatever it takes' and that's how I've always approached anything I do."
"I grew up a chubby kid, but the lifestyle helped me balloon to over 300 pounds"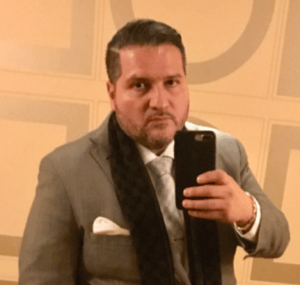 Ever the businessman, Anthony documented his weight loss journey on camera, producing a documentary 'From Fat Lolli to 6 Pack Lolli: The Ultimate Transformation Story' which launched to rave reviews and quickly became the most watched fitness documentary of 2020 on Amazon Prime.
Now tipping the scales at a lean 174-pounds Anthony has found a whole new lease for life. "Losing the weight is lifechanging in so many ways. Not only because of the health benefits, it changes your persona, your confidence, and it makes you a whole different person" he beams. "It's really a life transformation because your whole life feels better. As a family man, it's so much better to know that I can not only enjoy life with my kids and wife now, but also my life will be longer because of these changes, so there's benefits all across the board".
Anthony has now committed to helping others realize their own weight loss goals through his online coaching program 'Radical Body Transformations' whose goal is to help people across the world lose over one million pounds of fat.
"The only way to guarantee your results is simply follow a step-by-step plan and the results will 100% be there. It's not like business, where it can be a crap shoot, even if you have the greatest idea and the best work ethic. In fitness and weight loss, you are guaranteed to see the results, if you put the work in and follow a well put-together plan."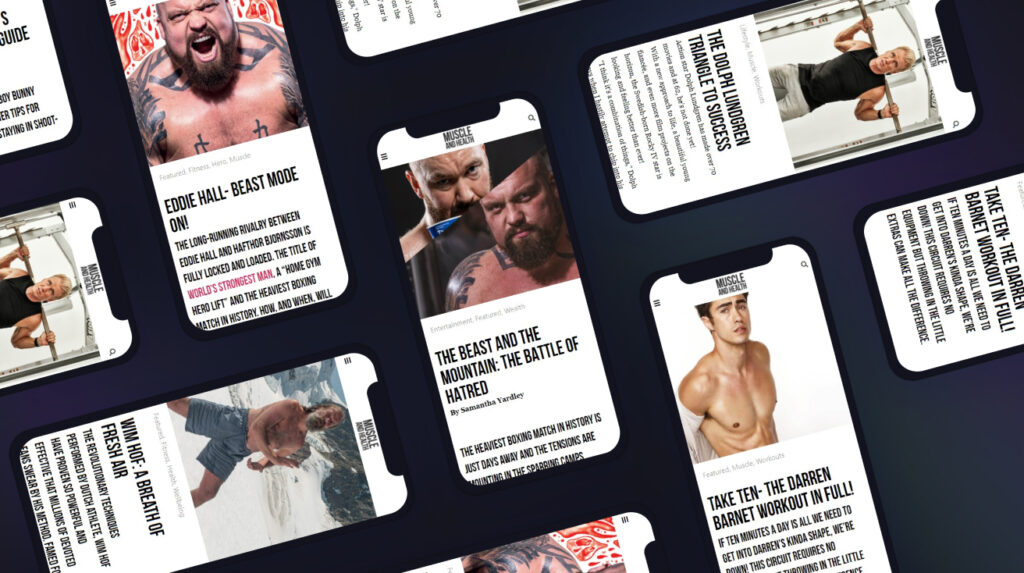 get all the latest mucle, health and wealth news delivered straight to your inbox