Rugby season is in full swing and as expected, the New Zealand All Blacks are at the heart of the action.
Courtesy of INEOS Sport, Muscle and Health took a front seat with Ardie Savea, Braydon Ennor, and Luke Jacobson to get the low-down on the behind-the-scenes action that fuels the most successful rugby team of all time. So what is New Zealand's rugby training really like?
"Pre-match, most guys like to find their own space," the lads reveal. "It can be hard at times, but we respect one another's privacy and space. We use music to get in the zone and get ready for a match. Drum and Bass is the most popular choice among us for getting fired up and ready for a strong game."
The All Blacks are of course famed for performing the haka. The precision and intensity with which this Maori dance is conducted would have one questioning the rehearsal time required, but in actual fact, it comes naturally to the team.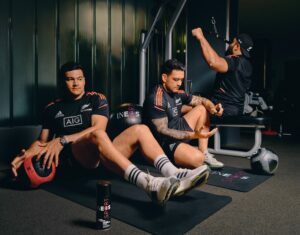 "We'd always watched the haka growing up and it only takes three or four sessions to pick up," Ardie explains. "We can watch videos if we're unsure, but it comes quite naturally to us. We usually don't decide which haka we're going to perform until match day."
Recent concussion protocols have made headline news as the health and safety of the sport now takes a front row seat. Immediate removal from the pitch, followed by a minimum rest period of two weeks is compulsory under World Rugby guidelines for any player with concussion or suspected concussion. 
"It's all about player welfare and we all want to live long, healthy lives," Luke says. "Our brains are important, so it's good for the game if we're all vigilant and take the right precautions. It's moving in the right direction. Ten years ago, you'd hear some scary stories, but there's far more knowledge and understanding now, which is good for us."
The journey to excellence usually starts with an inspirational figure for any successful athlete or businessperson. According to the All Blacks, their own dads served as the driving force that ignited such a powerful skillset. 
"Our dads played rugby and we never wanted to do anything different," say the lads. "Rugby is often a family sport, which is what makes it so sentimental."
Between games, the team maintain a strict gym schedule, but say they're pretty good at being self-motivated. 
"In season, we're in the gym Monday, Tuesday, and Thursday strength training," says Luke. "Some of us will jump on the watt bike or assault bike too. Pre-season is where the real work is done and we're in there four or five times a week building both strength and endurance.
"Meal-wise, we have a nutritionist who does our breakfast, lunch, and dinner buffets so it's pretty monitored but the majority of it is down the individual to decide what they put in their mouth. Some can have more than others. Everyone on the team is pretty good at monitoring themselves. At home we're not crazy strict, but you have to be sensible and not push the boundaries too much."
Having recently signed with INEOS Sport, the All Blacks pride themselves on putting cleanliness and hygiene at the top of their priority list. The first of its kind, the specialist fast-drying, non-slip sanitizing formula from the high-profile brand leaves hands and equipment protected and ready for action. INEOS Sport is made with 70-75% pharma grade alcohol, which kills 99.9% of viruses and bacteria.
"Hygiene is so important to us since we're in a strict bubble," says Braydon. "The INEOS hand sanitizers are a big part of the protocol for us alongside keeping our masks on. The timing for this collaboration is just right. The hygiene space is so important to keep the sport going and keep food on the table for the family. It's what keeps us playing."
Keep your streak with INEOS Sport
Join the community of elite sportspeople at @INEOSHygienics
Available from Amazon
Huge thanks to the All Blacks @allblacks
So that's a peek at the New Zealand rugby training routine. Wondering how elite athletes like the All Blacks fuel themselves to stay on top of their game? Look no further than REVEALED! THE DIET OF PRO'S.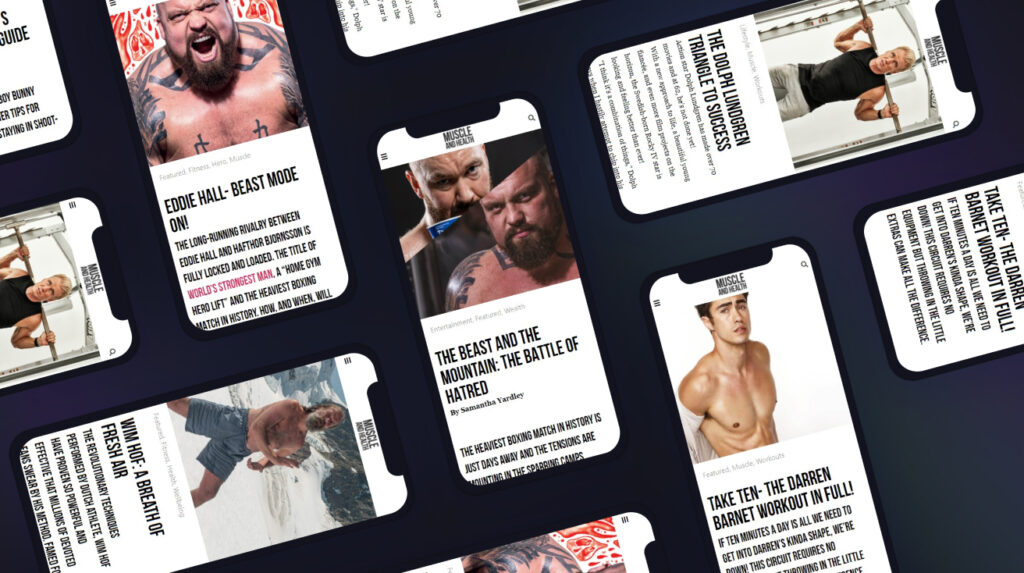 get all the latest mucle, health and wealth news delivered straight to your inbox