The 2023 Rugby World Cup is here, with 20 nations vying to be crowned the champions on 28th October at the Stade de France in Paris.
South Africa will be aiming to reclaim the crown they secured in 2019 in Japan, but big things are expected from New Zealand, hosts France, Ireland, England and Australia.
With the eyes of the world soon to be on the elite level of Rugby, now is the time to invest in a pair of new cleats. 
For newcomers to rugby, the realm of rugby cleats might initially seem bewildering. Yet, it doesn't have to be.
When purchasing a pair of boots, there are a couple of key questions to consider: What position will you be playing, and on what type of surface?
If you need more clarification about your designated position, opting for a versatile pair of boots is a wise choice. While they might not be tailored for any specific role, they will enable you to play across various positions as you familiarize yourself with the sport.
What to consider when buying Rugby cleats
Before we delve into showcasing some of the top-notch rugby cleats, let's delve into critical considerations when selecting the right pair to purchase.
Similar to football cleats, rugby cleats encompass a variety of features, making it important to find a pair that aligns with your specific requirements.
Instead of making a random choice, gather a handful of prime recommendations and compare them to ascertain the optimal fit.
Below, we've outlined key factors to contemplate when selecting your new set of rugby cleats:
Lightweight Design: An essential trait of quality rugby cleats is their lightweight construction, ensuring they don't impede your agility on the field.
Durability: Rugby, a robust contact sport often played in challenging conditions, can render cleats splattered in mud. Thus, prioritize the sturdiness of your rugby footwear, opting for pairs built to endure.
Gripping Power: Given rugby's dynamic nature, secure traction is paramount for effective maneuvering, tackling, and maintaining your footing. Select cleats that provide a firm grip on the field.
Cost and Longevity: Rugby cleats span a range of price points. Opt for an affordable pair that doesn't strain your finances and, at the same time, exhibits durability to warrant a prudent investment.
Foot Shape: The contour of your foot should be a pivotal factor in your footwear choice, a consideration that applies not only to rugby or football cleats but to any type of shoe selection.
By carefully pondering these aspects, you can confidently secure a pair of rugby cleats that aligns harmoniously with both your performance needs and your budget.
Soft ground vs. firm ground cleats
In addition to the considerations outlined above, it's essential to factor in the type of playing surface you'll be encountering. Rugby cleats are generally tailored for either soft or firm ground conditions.
However, there exist cleats that are versatile enough to excel on both terrains, catering to individuals engaging in games across various settings.
Conversely, many players opt for separate pairs, designating one for soft ground and another for firm ground.
Cleats for soft grounds
Tailored for softer surfaces like damp, muddy fields or pitches with dirt or sand foundations, these rugby cleats are ideal for navigating such conditions.
Given that numerous professional rugby matches have unfolded on soft-ground fields throughout the sport's history, these pitches often receive meticulous upkeep, including regular watering and mowing.
Cleats crafted for soft ground typically feature traditional studs—long, metallic, and rounded in shape.
Cleats for Firm Grounds
If your rugby cleats are intended for firm ground, they are optimized for solid surfaces, like dry fields with well-trimmed grass.
Firm-ground terrains typically entail less maintenance compared to softer counterparts. Areas such as open fields and even certain public parks boast ground robust enough to suit firm-ground footwear.
Rugby cleats are designed for firm ground sport metallic studs, albeit shorter than those found on their soft-ground counterparts.
However, some manufacturers opt for plastic studs instead of metal. Furthermore, you might come across firm-ground options that incorporate a combination of plastic and metallic studs.
The best Rugby cleats
Every one of these options stands as a fantastic choice on its own, representing exceptional quality that deserves your careful consideration.
Whatever your position on the pitch, there is a boot for every Rugby player available to buy today.
Best rugby cleats for forwards
Adidas Kakari Z.1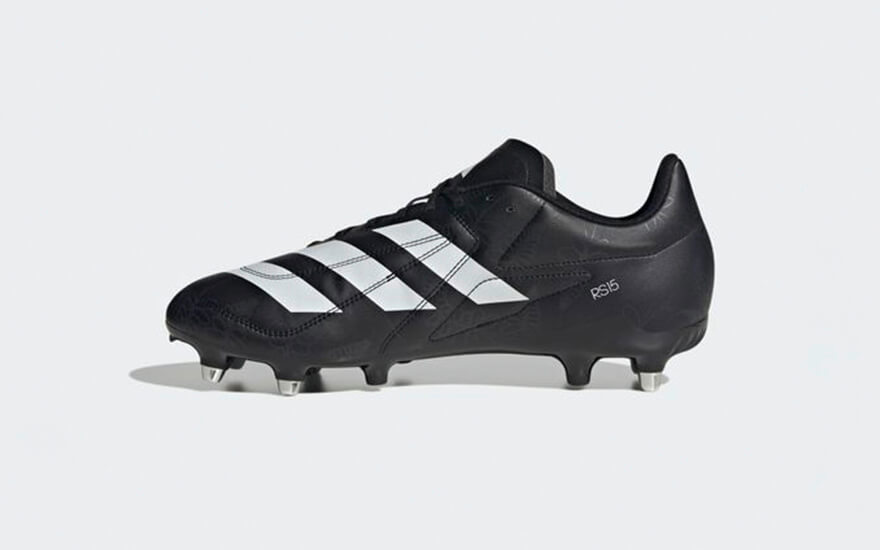 Features:
Regular fit

Lace closure

Ripstop upper

Lightweight, flexible, supportive feel

Inner support system

Eight-stud, soft ground, synthetic outsole

Weight: 390 g (size UK 8.5)

Midsole drop: 11 mm (heel: 40 mm/forefoot: 29 mm)

Upper contains a minimum of 50% recycled content
Introducing Adidas' lightest professional-grade forwards rugby boot to date, designed for agile performance within the tight five. The upper is crafted from lightweight ripstop synthetic leather, reinforced with sturdy stitching to enhance both support and durability.
An internal support system further contributes to stability, particularly during crucial scrum situations. The innovative eight-stud split outsole not only minimizes weight but also ensures exceptional traction.
Incorporating a range of recycled materials, this upper consists of at least 50% recycled content, highlighting its strong eco-friendly attributes.
Canterbury Phoenix Elite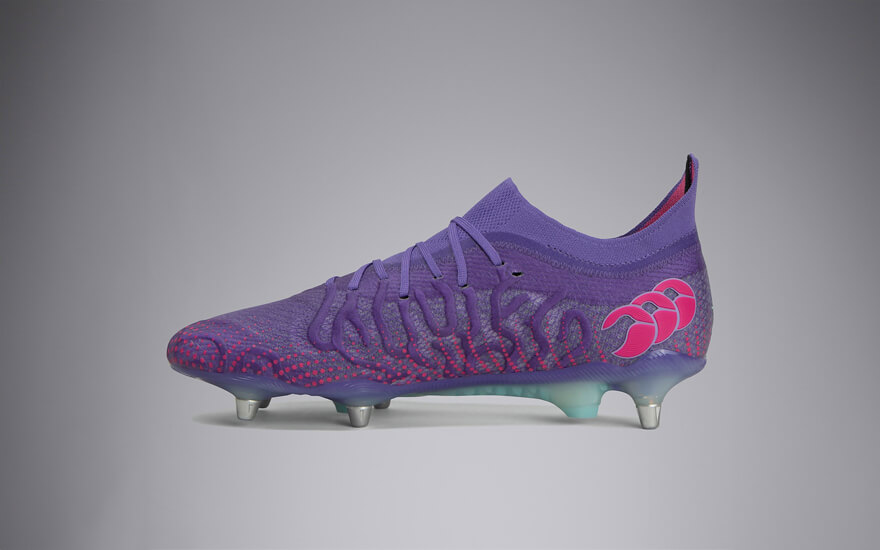 Features:
High-performance soft-ground sole, made from sustainably sourced bio-based Pebax®

Supple leather toe area molds to your foot

TPU reinforced knit for easy cleaning and scuff-resistance

Adaptive knit tongue wraps around the midfoot for additional support

Zoned padding for lightweight comfort

Microfibre lining for a locked-in feel

Anti-bacterial Ortholite® footbed for comfort and breathability
Tailored to the dynamic demands of rugby athletes, the Canterbury Phoenix rugby boot epitomizes the perfect blend of comfort, safeguarding, and performance. Engineered for lightweight excellence, these cleats significantly reduce foot and leg load, thereby enhancing agility and speed on the field.
Moreover, their design prioritizes ankle support, curbing the risk of injuries, while their robust construction renders them adaptable to varying weather conditions, spanning both firm ground and soft ground versions.
The Canterbury Phoenix rugby boot boasts a premium-grade outsole that delivers unparalleled grip and traction during play. This attribute holds paramount importance for rugby players, enabling rapid changes in direction and sharp turns while carrying the ball. 
Mizuno Neo 3 Elite SI
Features:
Superior K-Leather and luxurious design

Knitted collar

Japanese-crafted dual-density outsole

External heel counter for superb foothold

SI soleplate
Featuring a streamlined design that's crafted for absolute speed and agility, this Mizuno offering combines the finest K-leather with cutting-edge material construction with premium comfort that's to be expected of the Japanese manufacturer.
The Neo 3 Elite SI – the third generation of its kind – provides an updated shape with a taller toe box, allowing the luxurious K-leather to wrap around the foot for the most comfortable and snug fit possible. Mizuno's new Barefoot Knit material is implemented around the collar, working with stretchy mesh windows at the rear foot to ensure maximum lockdown.
This boot features thinner laces, giving a more streamlined feel around the tongue-less midfoot section. Lighter and softer than ever before, the dual-density outsole proves superior stability and traction, with the SI plate's removable metal studs offering additional penetration on soft, natural ground.
Best rugby cleats for backs
Adidas RS15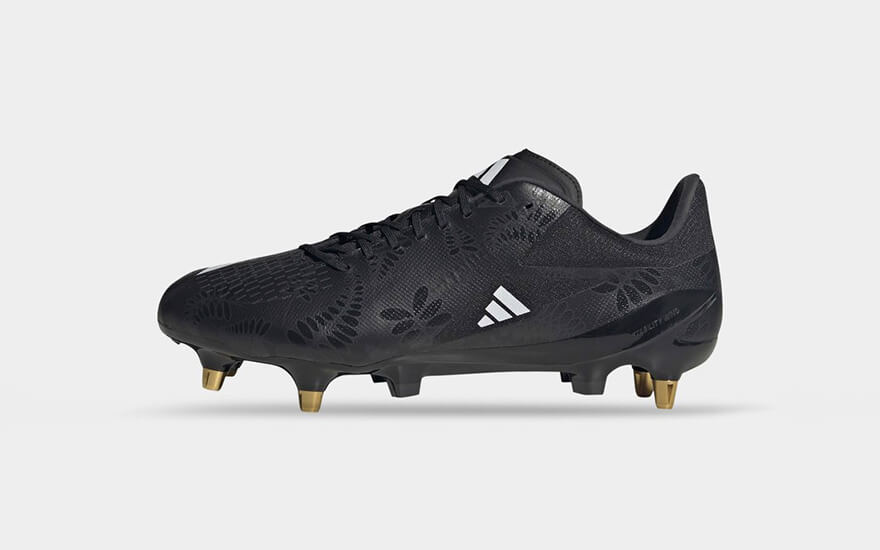 Features:
Regular fit

Lace closure

Soft synthetic upper

Padded collar

Padded heel

Textile lining

Soft ground outsole

Upper contains a minimum of 50% recycled content
Engineered to deliver lightning-swift agility, the Adizero RS15 showcases a seamless Fusionskin leather forefoot, ensuring impeccable comfort and an exacting fit. Equipped with rigid stability wings, ripstop fabric in the rearfoot, and foam Sensepods in the heel region, these cleats ensure unwavering lockdown during pivotal sprints.
The inclusion of asymmetrical lacing and precision-engineered 3D-printed elements elevates your control in all directions, granting you a competitive edge over adversaries. Furthermore, the Speedframe outsole guarantees exceptional traction on soft ground, empowering you to maintain a steadfast grip during the game's most intense junctures.
What's even more remarkable is that the Adizero RS15 seamlessly merges the iconic kicking features of classic Predator rugby cleats with the electrifying speed attributes of the RS7, positioning it as the ultimate choice for players spanning both the back-row and backline positions.
Canterbury Speed Infinite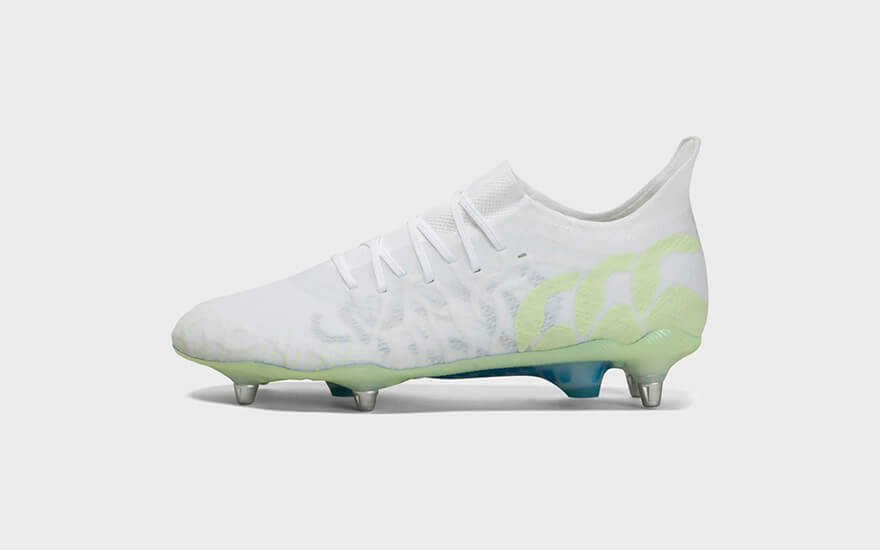 Features:
Ultra-lightweight mono mesh upper with targeted stitch reinforcement and VAPOSKIN membrane

Lighter than previous incarnations

Tighter fit for minimum energy loss and faster acceleration

Soft ground sole with explosive energy response and lightweight stability from FLIGHTBEAM technology and Pebax Powered® materials

Suited for grass rugby pitches

Unrestricted heel profile and texture for greater power and precision when kicking

Breathable comfort from the knitted collar, targeted zonal padding and Ortholite® footbed

97% bio-based outsole with Pebax® RNEW® material made from castor beans
Engineered for peak performance, the Speed Infinite presents an ultra-lightweight mono mesh upper enhanced with advanced stitch reinforcement and VAPOSKIN membrane technology. This innovative design doesn't just shed weight and delivers remarkable support and a comfortable fit, ensuring even the fastest rugby players struggle to outrun this boot.
The streamlined construction of these cleats facilitates rapid acceleration and minimal energy wastage, thanks to the snug fit that securely envelops your foot. The soft ground sole incorporates FLIGHTBEAM technology and Pebax Powered® materials, providing explosive energy response and featherweight stability, making them the perfect match for grass rugby pitches.
And that's not all – Canterbury is also dedicated to sustainability. The Speed Infinite showcases a 97% bio-based outsole, incorporating Pebax® RNEW® material derived from castor beans. So, not only will you achieve peak performance, but you'll also be making an environmentally conscious choice with these cleats.
Adidas Predator Malice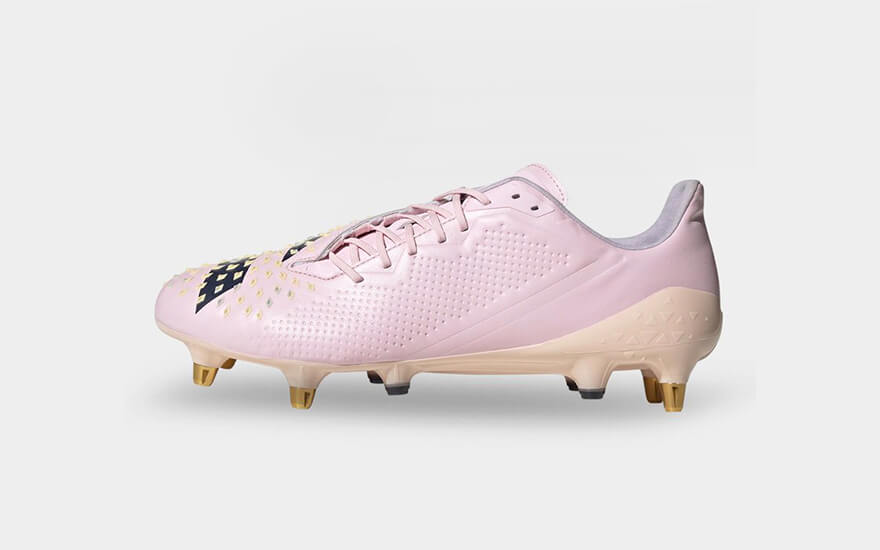 Features:
Asymmetric lacing with synthetic suede tongue

Knit upper with TPU mesh & leather overlays

Padded foam pockets around the ankle

Heel raise for dynamic foot position

Rugby-specific Predator placement

Lightweight synthetic outsole for Soft Ground
For avid followers of the rugby realm, spotting these sleek cleats on the feet of legends like Finn Russell, Beauden Barrett, and Richie Mo'unga is hardly a challenge.
However, if you haven't had the privilege, allow us to introduce the ultimate companion for Inside Backs – the adidas Predator Malice. Bursting with extraordinary features, these rugby cleats are set to make half-backs and any back with a formidable kicking game weak in the knees.
Imagine it: distinctive rubberized diamond accents, an asymmetrical lacing system, and a toebox meticulously crafted to elevate control and tactile sensation when striking that ball.
Witness your accuracy and range skyrocket to unparalleled heights, transforming those pivotal kicks into child's play. And let's not overlook the resilient synthetic leather upper and distinctive stud arrangement that ensures an added burst of momentum on the field.
Best all-round rugby cleats
Puma King Pro H8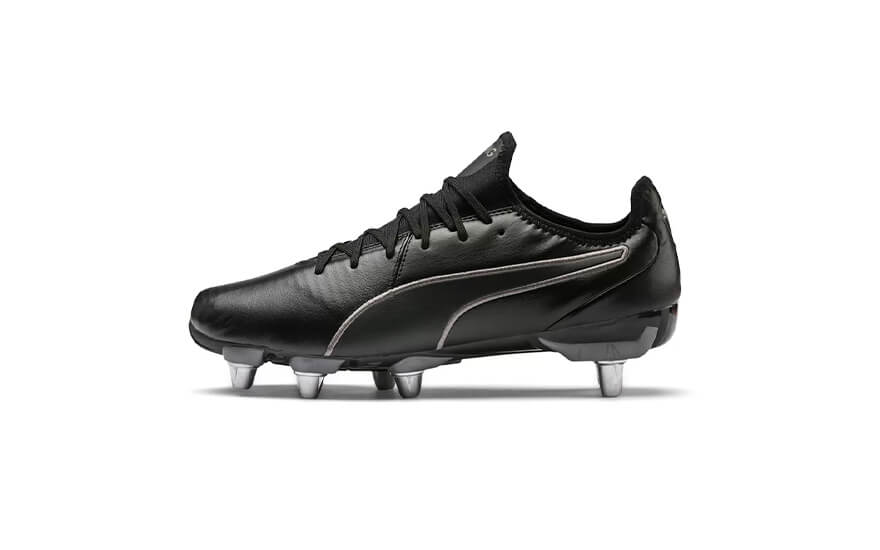 Features:
K-leather vamp

Slip-on construction

Lightweight PU outsole with DuoFlex technology

Aluminum studs for enhanced grip

King branding on the tongue

Subtle PUMA Formstrip on the lateral side
Presenting these straightforward synthetic leather cleats that not only excel in comfort but also catch the eye with the classic Puma stripe. The generous padding around the heel and ankle ensures an incredibly comfortable fit.
Puma's H8s have taken a leap forward in terms of weight compared to their predecessors, making them an excellent match for dynamic forwards. Crafted with a lighter yet highly durable outsole, they feature eight detachable metal studs. The best part? With numerous retailers offering them at a budget price, they provide exceptional value for your investment.
KooGa Power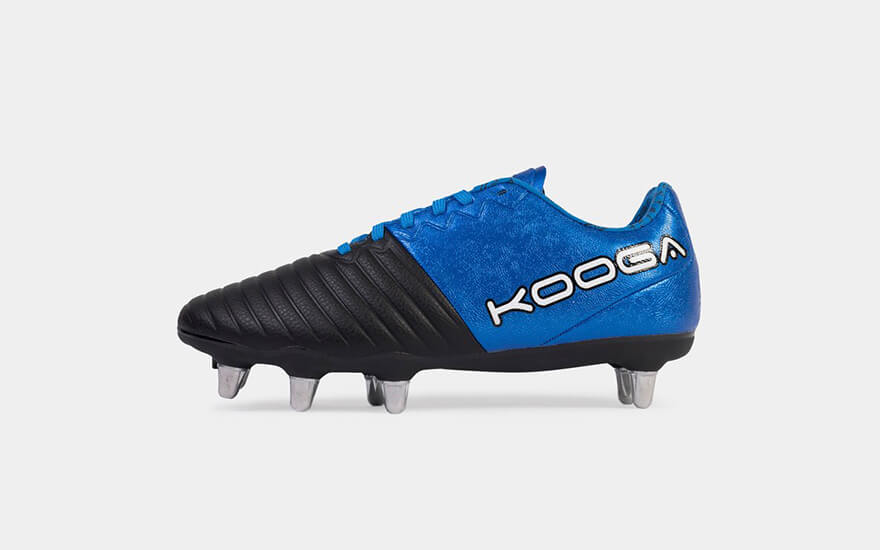 Features:
Padded ankle collar

Cushioned insole

Metal studs

Signature logo

Kooga branding

Upper: leather

Inner: Synthetic

Sole: Synthetic
Indulge in the certainty of a perfect choice with these blackout cleats crafted by rugby experts KooGa. Constructed from genuine robust leather, these cushioned cleats are the perfect match for any forward, regardless of their skill level.
Experience a snug and accurate fit that caters to wider feet, enhancing both stability and maneuverability. Even at their regular retail price, these cleats stand out as the ultimate value for any forward. And the deal gets even better – currently available at half price, they're an absolute steal that you wouldn't want to miss.
Canterbury Stampede Pro 3.0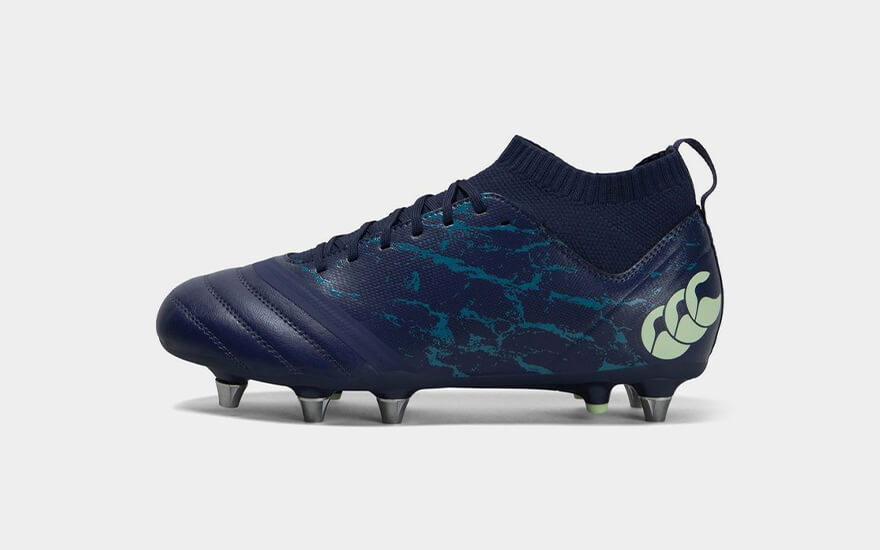 Features:
High scuff resistance PU upper

Knitted collar and tongue construction

PU leather forefoot.Internal microfibre lining

3D molded heel counter

EVA Footbed

Improved foam positioning

TPU outsole with eight metal studs

Removable 13mm studs – wrench tool included with cleats purchase
Gone are the days of forwards donning stiff leather cleats that extend to the ankles and feature steel toe caps. However, Canterbury has reimagined the concept, striving to offer an equivalent level of support and protection without the extra bulk.
The sock-like collar ensures your ankle remains securely supported during intense play, without sacrificing your range of motion. Additionally, reinforced leather shields your toes from potential impacts.
The elegantly designed black Stampede Pro 3.0 cleats cater to wider feet, yet they are far from bulky. With 11 studs (including eight removable ones), you can trust in their stability. The abrasion-resistant material ensures they can withstand the demands of the game without faltering.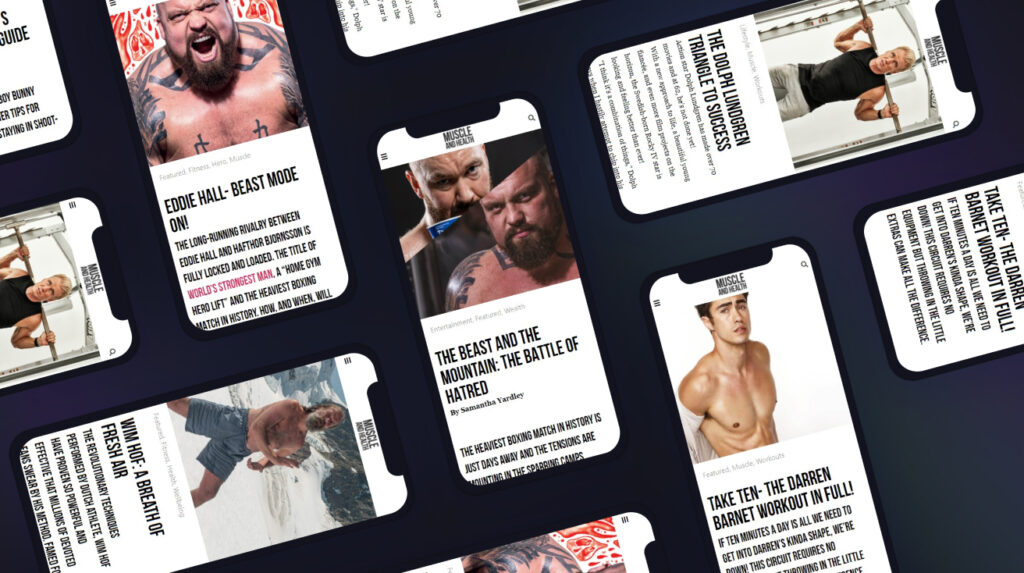 get all the latest mucle, health and wealth news delivered straight to your inbox