By Samantha Yardley
Photography by Per Bernal
Want to know the secret behind Torrie Wilson's sculpted figure? (Who doesn't). It's all thanks for an innovative dial-in resistance tube system from Kayezen Vector. ThaTonk us later.
Dialling into our 9am Zoom chat from her London hotel room, having just returned from a meet and greet in Liverpool, UK, Torrie is every bit as vibrant as I fondly remember from our last catch up.
"Gosh, I don't even know when I talked to you last, but it was during COVID," begins the WWE hall-of-famer, with her trademark vivacious energy. "In the past few months, I've started to feel a little busier and it's been nice being around people again" she says. "I'm back to doing wrestling-related autograph signings and still doing my Fittensity workouts." 
Naturally, I'm excited to delve into the ground-breaking piece of equipment that Torrie Wilson credits her famous figure to.
"I use it when I go up to the mountains a lot. Just put it on a chain-link fence and get my workout in"
"The Kayezen VECTOR is awesome," she reveals. "I love the product. It's a great way to target lots of different angles. It's kind of like having a cable machine in your backpack. And it's great for travel, I use it when I go up to the mountains a lot. Just put it on a chain-link fence and get my workout in. And it's fantastic for rehab too.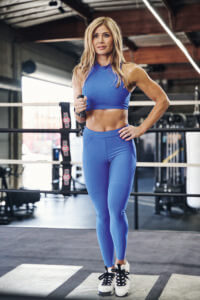 "With the VECTOR, you can change the levels of the intensity; there's a bunch of tubes in the system and you can dial it in to three different levels. You also get extra tubes in the box, so if you tend to err on the higher side of weights, then you can add more tubes to it and make it all heavier. I love that. And I also love that they have a really cool cinch strap that you literally step into, wrap it around your thigh or wherever you want to hit, and it's just great for hitting glutes.
"I still continue to love working out at the gym, but I usually use the VECTOR there for a lot of core work and for warming the glutes up before I work out. You gotta hit the gym every once in a while, just to see people in civilization, right?
"There's this great exercise where I wrap the VECTOR around just above my knee and just kind of lean back into a step out squat, or an isolated kickback. And it just gets the glutes firing like nothing else! I feel like they're vanishing as I'm getting older, so it's like top priority" she laughs.
"I like to mix up reps and sets with it. I'll sometimes do high reps, sometimes low reps and crank up the weight, I tend to perform higher reps in general, it's hard for me to stop at eight!"
For incorporating a cardio element to her exercise regime, Torrie insists there's nothing better than her tried-and-tested VECTOR system.
"It just gets the glutes firing like nothing else!"
"This thing is insane for exercise!" she explains. "There's a big torso strap that you can do jump squats and lunges with. It's terrific because it takes the load off your spine. It's great for power."
A band / tube / cable machine fusion that fits into your backpack? Kayezen has really upped the ante when it comes to portable fitness equipment. This Torrie-approved wonder-kit is going straight in my basket!
Want to hear more from Torrie? Torrie Wilson Talks about diet and fame.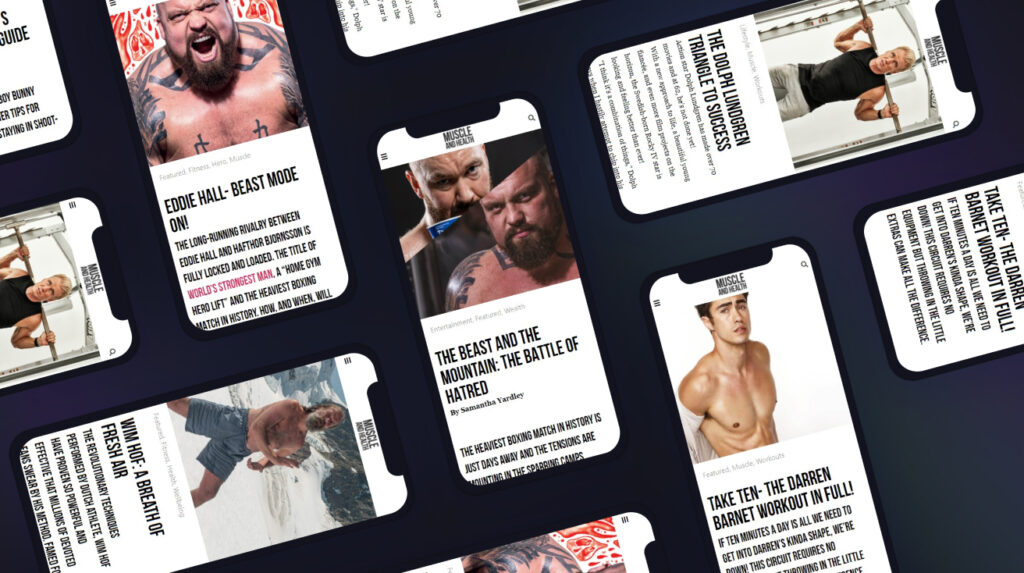 get all the latest mucle, health and wealth news delivered straight to your inbox