By Jack Franks
Throughout the last decade, food trends have come along before seemingly vanishing in the blink of an eye. 
After all, we can hardly expect a generation suffering from a worryingly slim attention span and a desire to discover the next undiscovered viral gem to stay loyal to one food for long… 
The explosion of social media during the 2010's infant years allowed culinary flash points to surge into the world's spotlight, spreading like baba ghanoush on warm pita bread. 
Before social media timelines resembling a sensory-overloaded menu of limitless options, food trends leaked across countries slowly, often taking years to reach their boiling point. Word of mouth was king, as were the copious number of cooking and food shows that littered tv channels.
The likes of 'No Reservations,' which saw the late Anthony Bourdain bravely eating street food in Bangkok and sulfur-cooked eggs in the volcanic springs of the Azores, spring to mind.
Adam Richman's gastrointestinal cross-country quest, which saw him gorge on the biggest, spiciest, greasiest, and most ridiculous food in America on the Travel Channel's 'Man vs. Food' introduced the theory that size mattered. 
It's hard not to get nostalgic about the impact these shows had on our generation's food culture, but their drip-feeding nature was forgotten when the internet donned its apron. Since Facebook, Twitter, Instagram, and later, TikTok strolled into town, we've seen it all over the last 13 years.
The avocado became a household name, fuelled by flat white, clear specs-wearing Millenial hipsters with an appetite for the works of David Foster Wallace. Kale was thrust into the limelight by Gwyneth Pawtrol, and doughnuts became the new cupcakes.
Sriracha sauce began to sell by the million when Kylie Jenner dyed her hair green, put on a red sweatshirt and Instagrammed: "Don't you just love Sriracha bottles?" in 2015. Over 1.1 million likes later, it was literally the hottest sauce on the shelves.
But what about 2023?
Last year we saw alternative milk and vegan options reign supreme, inspired by the Gen-Z society searching for the ultimately tuned holistic lifestyle. That same generation has fallen in love with the humble pickle, the viral food pick of the year so far.
Relishing the limelight
Pickles are hardly groundbreaking, with archaeologists believing that ancient Mesopotamians pickled food as far back as 2400 B.C. That's almost 4,500 years ago for reference.
Over time, they've been utilized and praised by Queen Cleopatra, Napoleon Bonaparte, H.J. Heinz, and the Philadelphia Eagles – to name a few – but their standing within the foodie community has been spent on the periphery.
With that in mind, even the savviest of cultural forecasters surely couldn't have predicted that the pickle would emerge as one of 2023's top food trends.
But here we are.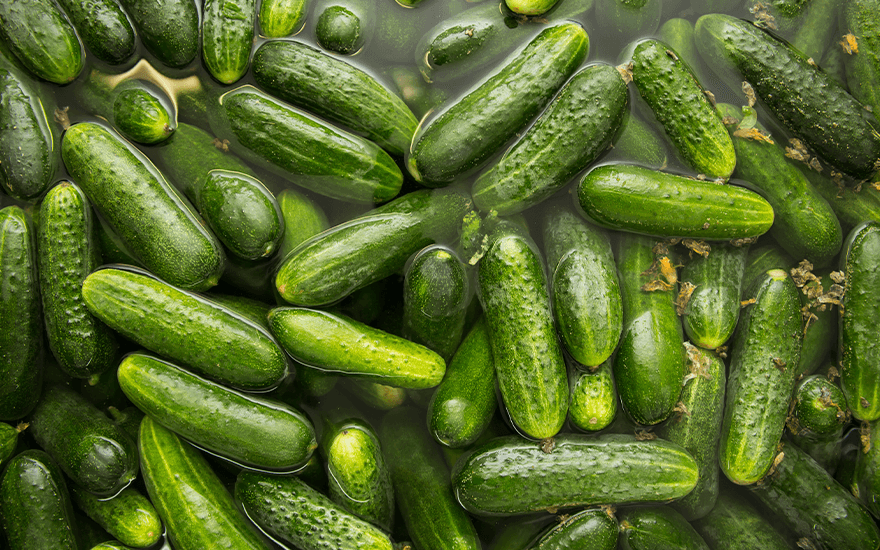 Type in #pickle on TikTok, and you'll be greeted with almost four billion videos, most of which are dominated by the chamoy pickle kit challenge. In short, the host eats a giant pickle stuffed with spicy sweets or crisps, sometimes wrapped in a fruit roll-up and drizzled in hot sauce and chili powder.
Bite off the top of the pickle, then fill it with either Salsaghetti, Takis, or Gushers (a soft sweet filled with fruity juice). Sprinkle on Tajín and drizzle over the chamoy and take a big old bite.
The taste? Most people say it's a massive flavor combo – sweet, salty, spicy, tangy, and sour. It sounds mad but also seriously good, hitting all possible snack cravings.
Oh, and if you're considering attempting it, don't forget to drink the juice.
Florence Pugh – a rising star of the big screen – sampled the pickle challenge during a LADBible YouTube video that racked up almost 1.5 million views.
More generally, searches for pickles on Google have skyrocketed by 3,800 percent since the start of 2023. Searches for "pickle benefits" are also up by 122 percent, according to Humanery.
The popularity dill-ema
The global pickles market is expected to reach $16.6 Billion by 2030, but many fear that this trend may follow the same path as the ultimate Millenial starter pack item: the avocado.
In 2022, the price of avocados surged to a 24-year high – a 50% overall increase – with prices in the U.S. soaring by 19%, reaching peak dollar sales of over $233 million in June, according to the Hass Avocado Board (HAB).
What may worry pickle fans, though, is the ultimate demise of anything that becomes larger than life in its popularity.
A quick search for 'avocado gifts' on Amazon brings up over 3000 results, highlighting the impact that a previously introverted Mexican fruit now possesses on today's youth.
The puns are endless (here at Muscle and Health, we would never stoop that low), accessories range from mugs to air fresheners, while you are no doubt destined to see a card with the likes of 'Avo Great Day' or 'Br-avocado' donning its front.
'You're expensive and tasty' – the headline for an avocado-inspired anniversary card is as true as it is hilarious. Apparently, financial struggles and inflation rates of today are purely down to the over-dependence on avo on toast served in highbrow cafes. 
Who knew?
Pickle enthusiasts who were aboard the hype train long before its arrival at trendy town may not need to worry too much, though. Longevity speaks volumes, as does the fact they aren't saddled with the same hefty price tag and environmental impact as avocados, which makes them considerably less cancel-able.
Pickles are an unproblematic fave, boasting a range of health benefits such as improved gut health, eye-opening antioxidants (literally), and they could even help you shift a few pounds.
If this sounds like the start of what could be a Netflix documentary in the future, we tend to agree.
We are sure it'll be a jarring watch.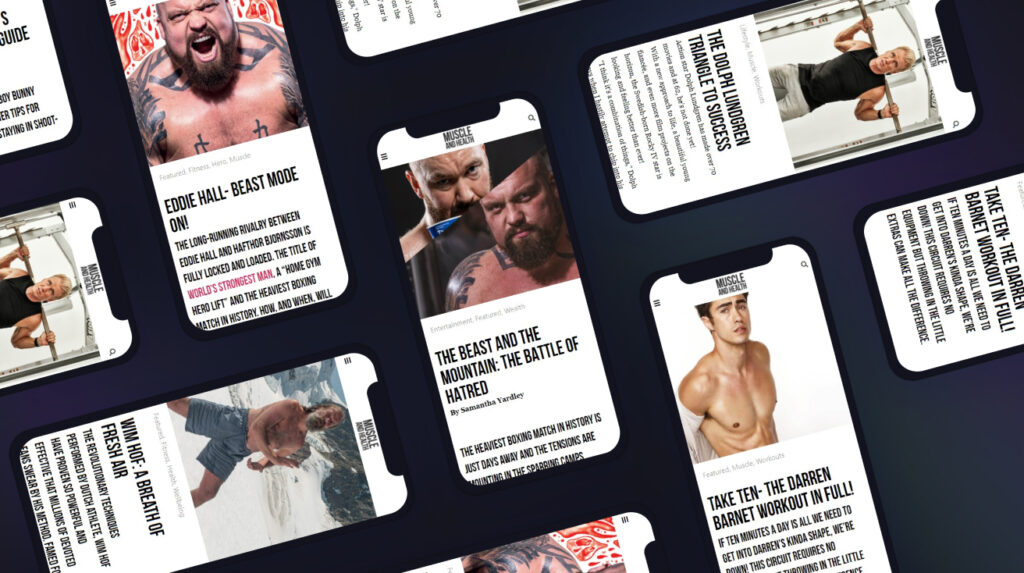 get all the latest mucle, health and wealth news delivered straight to your inbox