By Jack Franks
As we enter the final months of the year, our calendars become bloated with social events and gatherings fuelled by over-indulgence.
Naturally, our alcohol intake soars amidst a flurry of parties, celebrations, and get-togethers with forgotten friends or distant relatives. I'm certainly guilty of having 'one more' at this time of the year.
But why should the lure of the most beautiful time of the year affect your sober streak?
Fortunately, for those striving to stay booze-free, there's now a plethora of non-alcoholic drinks and ready-to-drink alternatives to avoid the once-inevitable holiday hangover.
In recent years, the non-alcoholic drinks sector has experienced a remarkable surge in interest, with studies revealing the market for low or non-alcoholic drinks has been consistently expanding for several years—witnessing a 9% increase in interest in 2022 alone.
Driven by a new wave of sober, curious, and booze-free Millennials as well as Gen Zers— plus a heightened sense of awareness around the negative side-effects of alcohol— non-alcoholic beer has emerged as the most popular sober drink. In fact,  it's experienced a whopping growth rate of 70%.
Whether you're looking to moderate your intake, build up to the impending 'Dry January' implosion or attempt to go cold turkey, trying some of the best non-alcoholic drinks on the market is the best place to start.
At Muscle and Health, we want to give the best reviews and feedback possible. So, I've personally sampled each of these and other credible sources to provide authentic insight. 
Here's what I discovered.
Impossibrew Enhanced Non-alcoholic Lager and Ale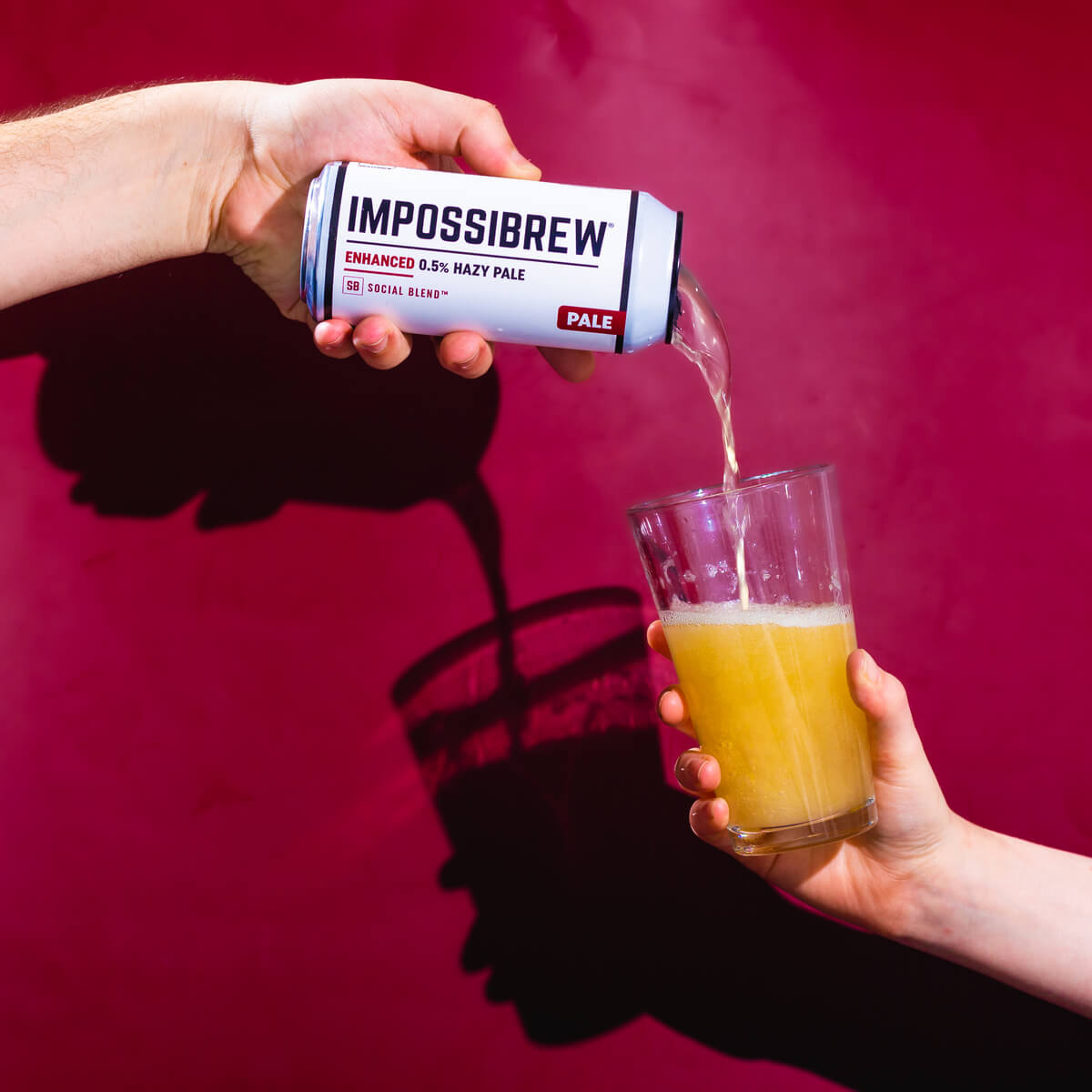 Type: Alcohol-free beer
Alcohol content: 0.5%
Having been aware of Impossibrew following its appearance on Dragons Den in 2021, I was curious to see what the hype was about. The promise of a 'social blend' intrigued me, as did the eye-catching and aesthetically crisp branding and design.
Impossibrew's big USP is the relaxing nootropics used to create this so-called 'social blend,' which allows the drinker to experience 'all the good bits of alcohol with none of the bad.' 
Feel the buzz without poisoning your mind and body and wake up at 8 a.m. on a Sunday with clarity instead of the doom and dread primarily associated with necking nine pints of lager.
Cracking one of these open to accompany the viewing of some Saturday boxing felt appropriate enough, and the biggest compliment I can give Impossibrew is how easy it is to sip while watching men throw wild jabs at each other. 
Crisp and refreshing, it's the perfect companion for a festive house party if you want to maintain a relaxed and sober-free state while not feeling like the Brussels sprout of the party. Because, let's be honest, no one likes Brussels sprouts.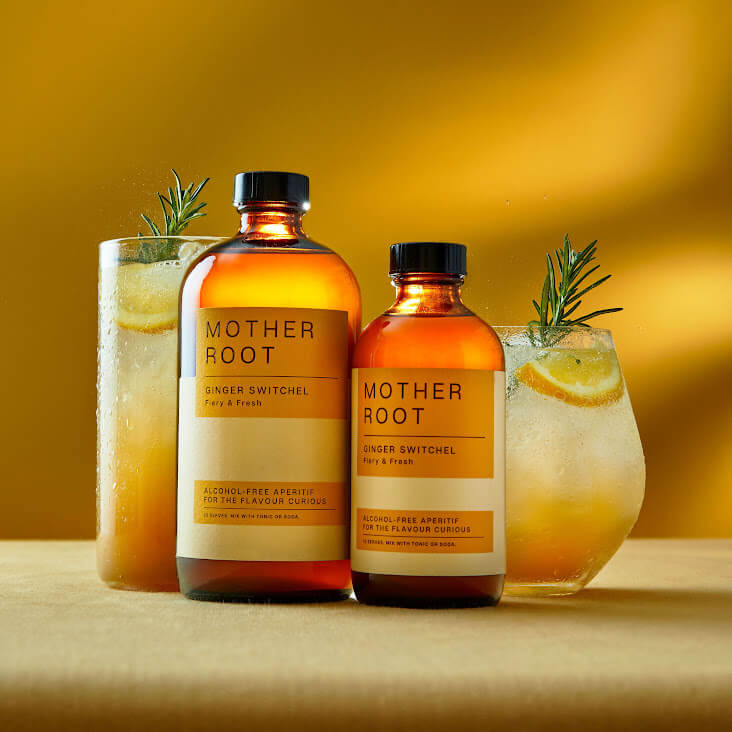 Type: Alcohol-free aperitifs
Alcohol content: 0%
Everyone knows about the universal benefits of Apple Cider Vinegar: increased energy and improved gut health are just two. 
Imagine indulging that goodness in a bold and powerful aromatic drink that left you feeling warm and fuzzy. Mother Root's Ginger Switchel alcohol-free aperitif is as fresh as the branding, subtly packaged in a bottle you will most certainly want to keep as a flower vase.
I sipped this delightful infusion of freshness and fiery flavors throughout one evening with friends, my mouth dancing as it attempted to absorb the earthy tones. While some will enjoy this straight with a sprinkling of ice, I'm not about that life. 
Instead, I chose to pair my Ginger Switchel with tonic water. Mother Root is ideal for chit-chatting with pals over the festive period, safe in the knowledge that you won't say something you shouldn't.
HAELU Salerno Spritz Non-alcoholic Cocktails
Type: Non-alcoholic cocktails
Alcohol content: 0%
It may strike you as the most summery option on our list, but be aware of the sultry design, which makes you feel like you're on an island in Italy's Bay of Naples. 
The sound when opening the can is transcendent. I can hear it now. Then there's the initial waft of flavor, an Aperol spritz-inspired Mediterranean assault of the nostrils.
View this post on Instagram

Packed with a unique combination of 12 adaptogens, vitamins, and minerals, HAELU Drinks are ideal for those wanting to embrace festive pleasures without compromising their well-being. 
Designed to nurture both the body and mind, HAELU offers a rewarding experience for those who refuse to miss out on any enjoyment. Who said being non-alcoholic was boring?
Talonmore Non-alcoholic Spirit
Type: Non-alcoholic spirit
Alcohol content: 0%
If you love ginger ale or ginger beer (like me), you will love the taste of Talonmore's non-alcoholic spirit. 
I mixed 25ml with some slimline tonic and ice and enjoyed every sip, transporting myself to a cozy chair next to a crackling log fire, the embers jumping up like grasshoppers onto my Aztec fleece. Sorry, where was I?
Drawing inspiration from Edinburgh's diverse and captivating essence, Talonmore is a one-of-a-kind fusion of intricate and bold tastes. 
By weaving a combination of traditional and plant-derived elements into the mix, Talonmore offers the opportunity to recreate the potency of alcoholic beverages in various non-alcoholic cocktails and beverages.
UNLTD. Lager and IPA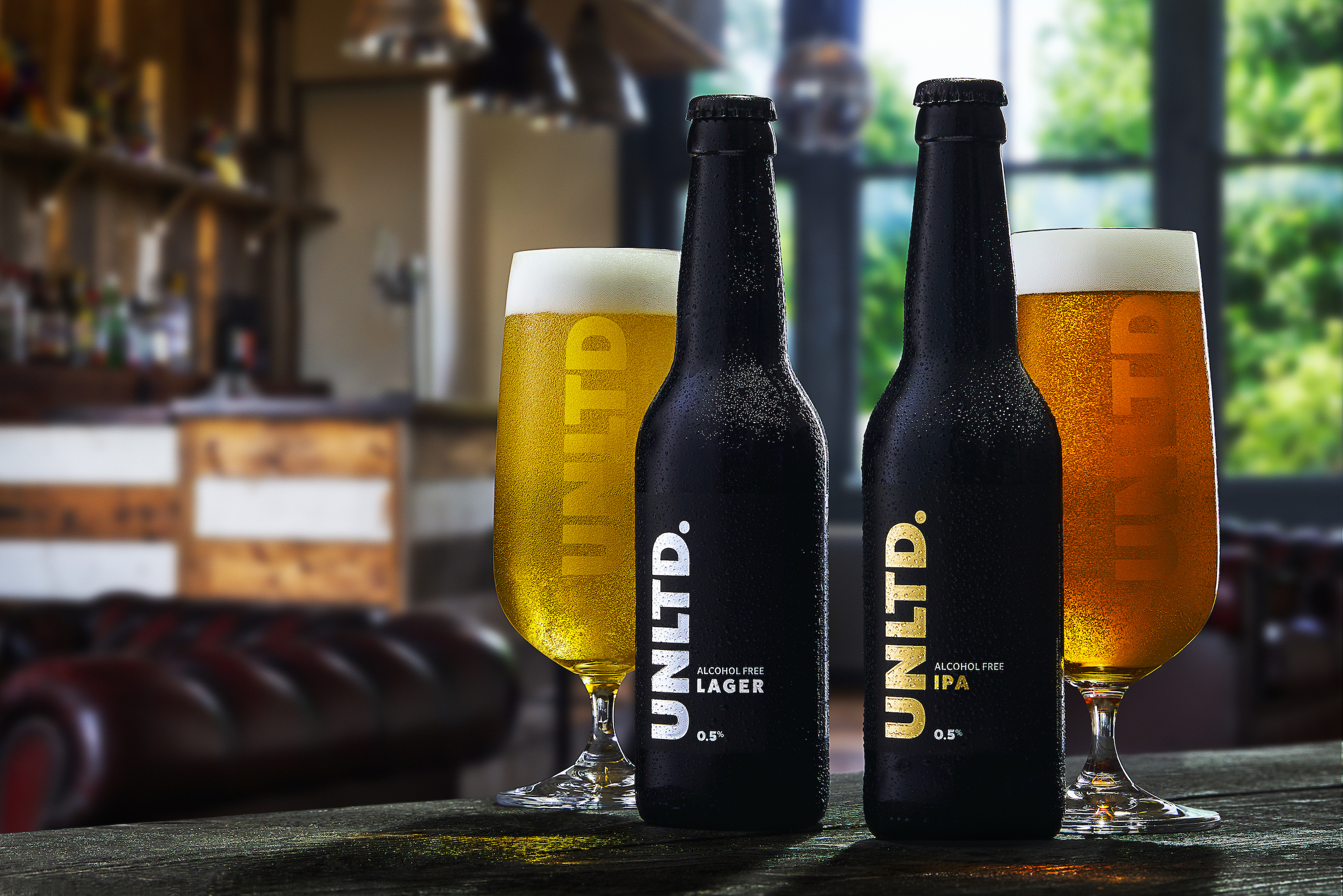 Type: Alcohol-free beer
Alcohol content: 0.5%
First things first. I LOVE the design and branding of UNLTD. Black bottles, accentuated by the bold silver and gold font that pops when I open my fridge, making me want to drink it. 
UNLTD. screams class, premium quality, and looks like the Ryan Gosling of beverages when standing next to other alcoholic brands that shall not be named.
But who cares about the looks? It matters what's on the inside. Luckily, I found UNLTD. to be the perfect package. 
After a heavy and sweaty gym class, I chose to dive in and sample the 0.5% IPA as I settled down for the evening. Having chilled for a day or two, the zest of the citrus and tropical fruits engulfed my taste buds when the 13-calorie liquid hit my lips. 
It was a lovely moment. The lager was just as satisfying.
Freixenet 0,0% Alcohol-Free Sparkling White & Rosé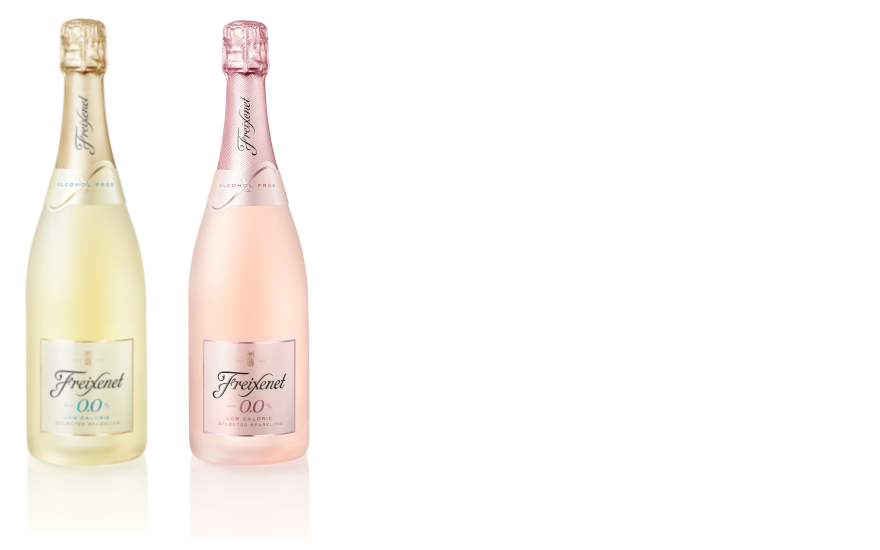 Type: Alcohol-free wine
Alcohol content: 0%
I must put a giant disclaimer here before I share my thoughts. I am not a wine drinker. So, this review was externally received from someone who enjoys white and rose. 
The impression is that Freixenet Alcohol-Free Sparkling Wine offers plenty of long-lasting bubbles and a surprisingly enjoyable taste.
It's virtually indistinguishable from its alcoholic counterpart when poured into a glass and resembles a traditional cava. Freixenet is fresh and invigorating without being overly sweet, and its Champagne-style sharpness goes beyond a simple grape juice experience. 
While it may not be revolutionary for those seeking alcohol-free wine, it's definitely worth a try if you want something flavorful and not overly sweet this Christmas.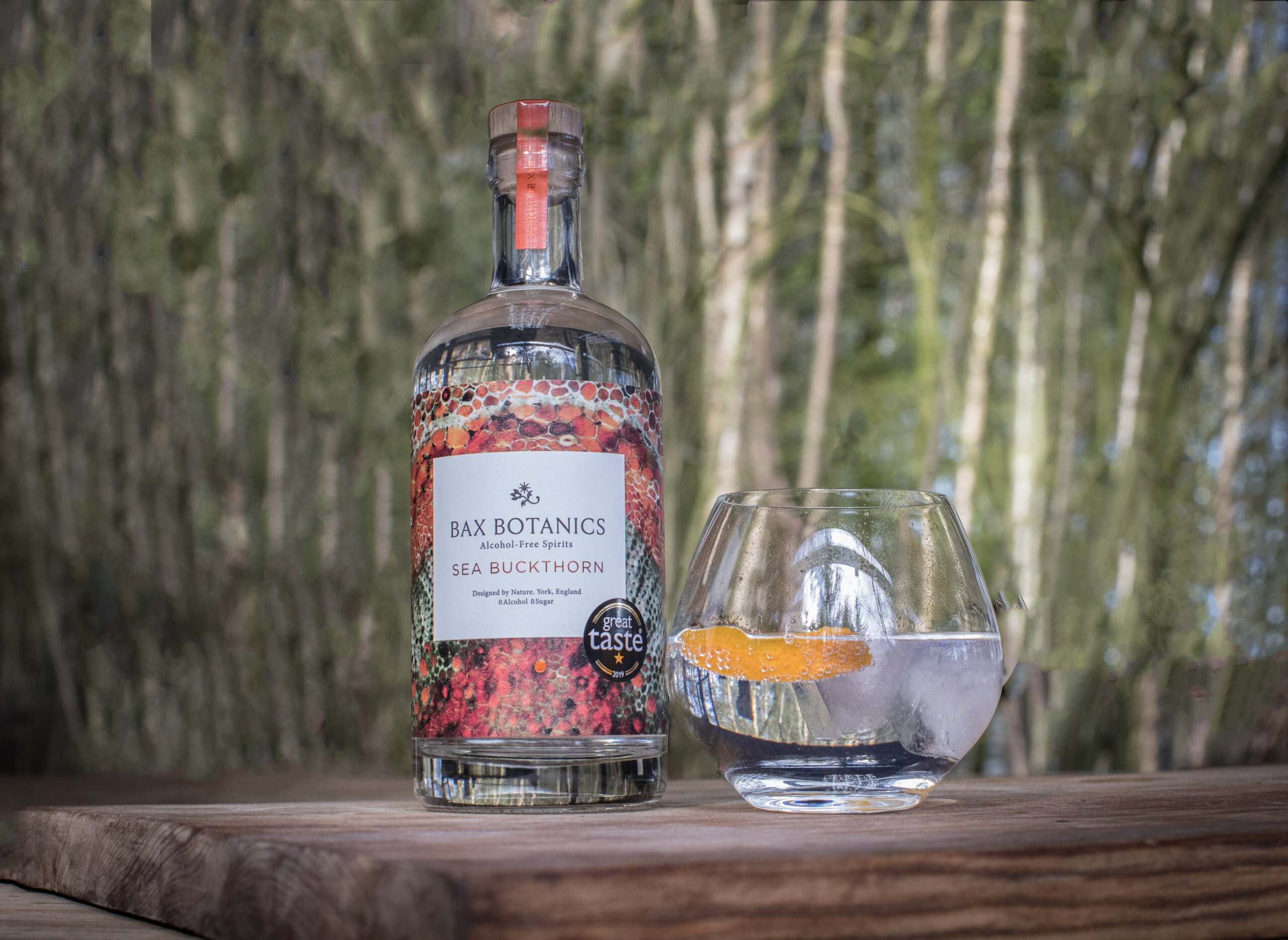 Type: Alcohol-free spirits
Alcohol content: 0%
My immediate reaction to pulling these bottles out of the box is one of admiration for the design and overall presentation of the brand. The rustic font and the subtle popping of the cork reveal the refreshing tones—both contribute to an enjoyable experience before a drop is poured.
Aromatic without being medicinal, the Verbena and Sea Buckthorn possess their own characteristics, making them unique. The Verbena is a citrus-punched delight that goes down a treat with ginger beer and a wedge of lime. You can unearth your inner cocktail maker and mix it with lime juice, mint leaves, basil leaves, blueberries and lemon juice.
If you want a sharper and bittersweet taste, the Sea Buckthorn compliments a range of tastes such as orange, blackberry, apple, and rhubarb. 
Try making an alcohol-free Cosmopolitan—your festive period may be quickly transformed.
REAL Royal Flush, Dry Dragon, and Peony Blush Sparkling Tea
Type: Alcohol-free Prosecco
Alcohol content: 0%
REAL offers an exceptional alternative to champagne and sparkling wine with their naturally fermented sparkling tea. 
Before even tasting, I've got to tip my hat to their commitment to using only the finest loose-leaf teas, which are carefully sourced and hand-picked. Their natural fermentation process can capture the depth, flavor, and complexity usually associated with a high-quality wine without any alcohol content.
The range of flavors available from REAL is impressive, with three distinct varieties: Royal Flush, Dry Dragon, and Peony Blush.
These blends feature the world's finest loose-leaf teas, personally selected from REAL's Fermentery at The Bail on Waddesdon Estate in Buckinghamshire. 
They prioritize quality by ensuring no additives or flavorings are used in their beverages.
Lucky Saint Alcohol-Free Superior Unfiltered Lager
Type: Alcohol-free lager
Alcohol content: 0.5%
I was well aware of Lucky Saint, having seen it in supermarket aisles and bars. But I always went for alcoholic alternatives. I may change my mind moving forward. Its light and refreshing taste, free of the common shortcomings of many alcohol-free beers, is a significant draw.
Though it's classified as a lager due to its cold maturation process, the taste of this beer is best described as a cross between a weißbier and a sour. 
This makes it a more appealing option for real-ale aficionados than fans of mainstream lagers. Its aesthetics are also noteworthy, as it is served in stubby American-style bottles with a beautiful blue and brass color palette and a charming ladybird on the label.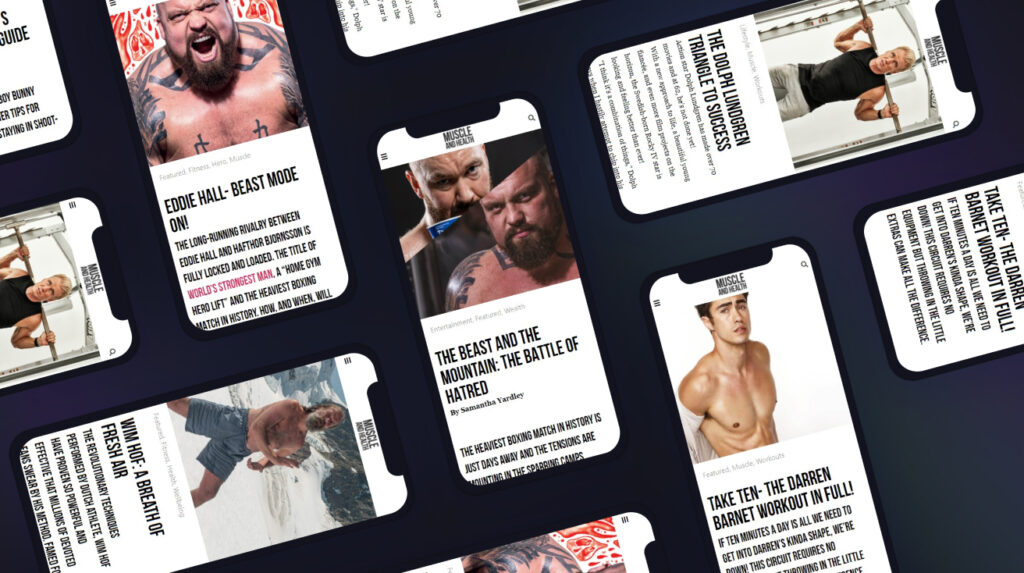 get all the latest mucle, health and wealth news delivered straight to your inbox