By Jack Franks
Alcohol-free? Check. 
10g of protein. Check. 
Low calorie? Check. 
The next big thing? Check.
Introducing Lifted Brewing Recovery Lager…
The idea…
Living a sober lifestyle is fast becoming the norm in 2023. A flux of people who have become disillusioned with the copious amount of negative side effects attached to alcohol is now searching for alternative ways to fill the gap.
Of course, a wide range of alcohol-free and low-alcohol drinks are in existence, that's well known, but do any of them pack a protein punch to suit the active, gym-oriented lifestyle?
Enter Lifted Brewing…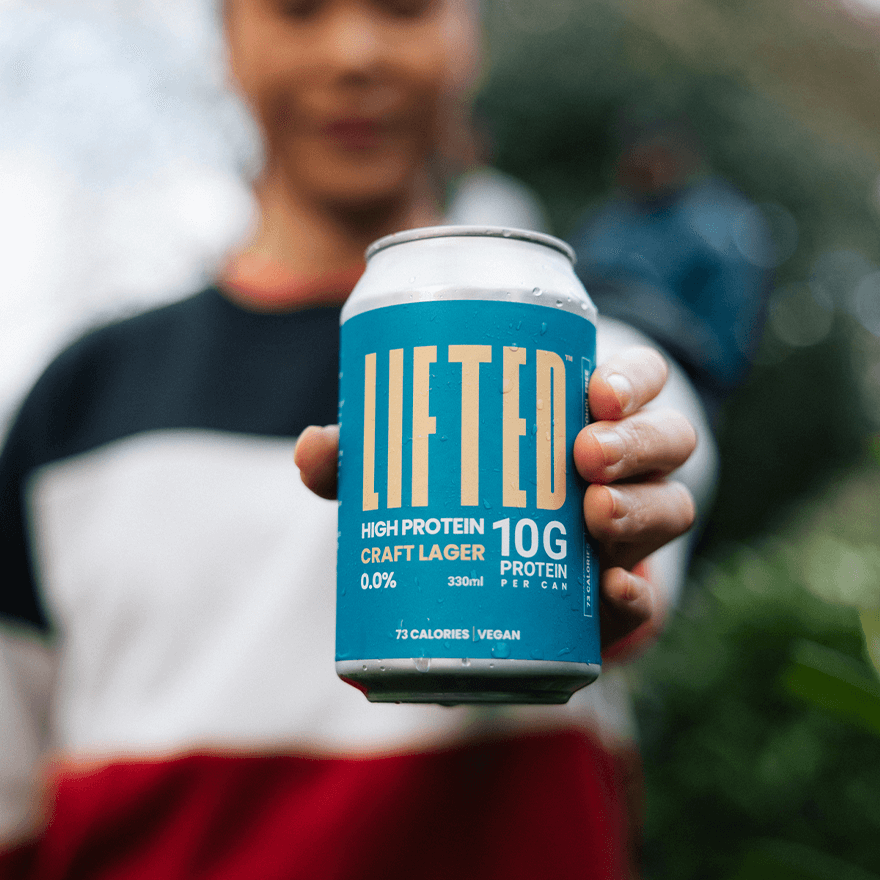 A start-up business that only launched at the back end of 2022, husband and wife team Tony and Rebecca Robinson created a unique drinks beverage set to lift off in 2023.
It was an idea that began as a flicker in Tony's mind, but, like so many of us, he chose to park the concept as "it was a risk."
After selling skincare products on Amazon, he moved into a full-time role managing other companies' brands; however, as time passed, Tony's ambition to manage his own business heightened.
"I've always had an entrepreneurial side. Amazon became a much more challenging marketplace, and I was toying with the idea of going after my own opportunity. Around a year ago, I had the idea for Lifted Brewing. It was challenging to take on as it was something completely new. I was effectively making a new category. I just couldn't get the idea out of my head."
Tony himself was reducing his alcohol consumption after the birth of his son. A fitness enthusiast having trained for around 25 years, he discovered CrossFit five years ago but struggled to see the results he desired.
"I was always seeing small changes, but nothing significant. Eventually, I started to get the impression that my diet was probably playing a big part in that.
"So I was naturally starting to try and really focus on that, and protein shakes of course, played a role."
However, Tony would find himself coming home from a gym session after a day of work, unable to have a beer because of the thick and creamy shake on his stomach.
This worked both ways, with the thought of a heavy shake after a refreshing beer.
"I think protein shakes are very isolating. You just drink them by yourself. You just get it down, and it's done. In comparison, beer is much more social. We saw an opportunity. There are so many moments when you finish a race or workout, climb a mountain, play a sport, whatever it is, football, basketball, you name it, even if you've just gone for a walk with your dog with your other half at the weekend. When you finish, you come back, and you go, ah, I could have a nice beer. With this drink, you can do that and get the same satisfaction, release of dopamine, and be social, but with all the positives and no negative side effects."
After removing the alcohol element from the drink, the next step for Tony was to add a unique selling point to the formula. Protein.
According to a market analysis report, the global protein supplements market was valued at USD 6.26 billion in 2021 and is expected to expand at a compound annual growth rate of 8.0% from 2022 to 2030.
It's a market that owes its growth and momentum to the increasing number of health-conscious consumers and fitness centers around the globe.
"I struggled to get my own protein intake and wasn't a fan of the shakes, so it made sense to go down that route."
Making the dream a reality…
Next up was crafting the formula, a process that began with running the idea past local breweries and freelancers who help to craft beers.
Admitting it "was a long process", Tony spent months going backward and forwards, taste testing and trying to find the perfect blend of refreshment and crispness.
After finally nailing the recipe, the next step was to take the concept to a large-scale brewer, an easy choice for Tony, who went with the company, who, in his opinion, brewed "the best beer in Birmingham."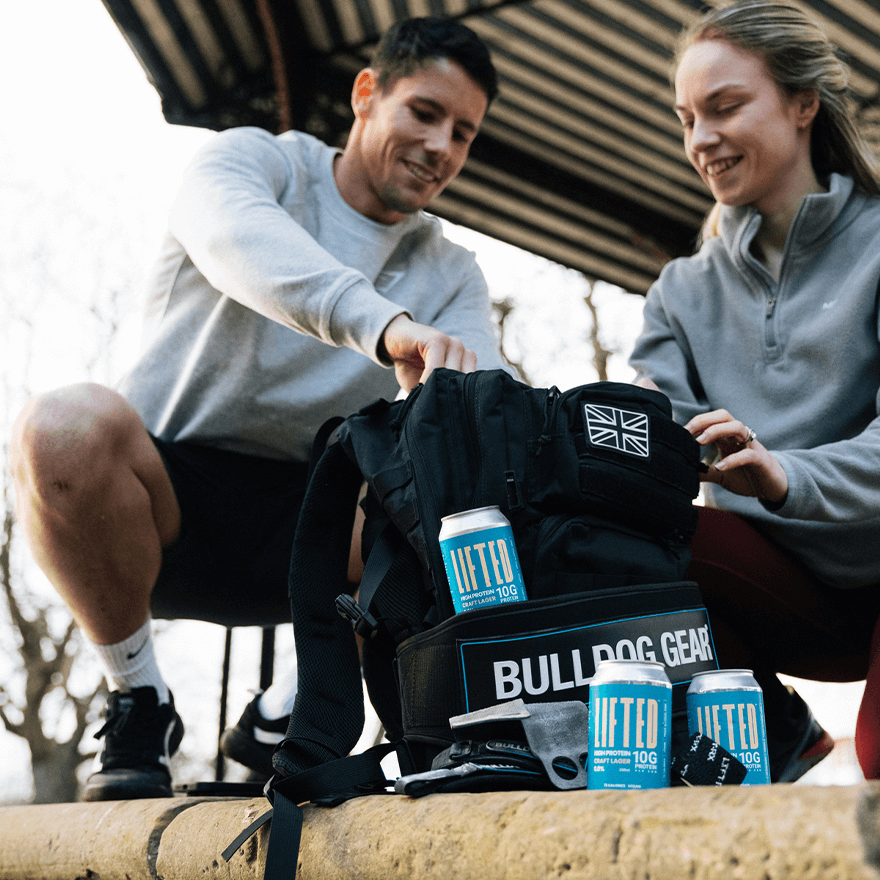 After further tweaks, a final product was settled upon, and Lifted Brewing's Sports Recovery Lager was born.
On 31st October 2022, no less than 30 photos surfaced on Lifted Brewing's new Instagram account, showcasing the design of the can and scenarios in which it could be drunk.
Imagine a group of friends clinking cans after a long hike, a CrossFit athlete taking a cold sip on a box after a punishing WOD, or a dog walker sampling a taste as their pooch takes a well-earned break.
A post on 20 December 2022 included a customer review that said, "this beer will change the world." The early signs, in terms of both sales and feedback, have been promising for Tony.
"We decided to order 9,000 cans, which for some people looking from the outside might seem like a lot of product to sell. But we are confident in the business. Me and Rebecca felt if we couldn't shift the first batch, then we'd got a problem. We sold out the full 9,000 in around 10 weeks, which I think is pretty good going."
Where to pick up your protein, alcohol-free beer
Lifted Brewing can be found in several chain gyms, independent gym spaces, grocers and retail chains even in its infant days, as well as five or six cafes, bars, and almost all alcohol-free online specialists.
"Considering we've only been live for 10 weeks, I think it's a great position to be in. I see this product being stocked in Sainsbury's, Tesco and the Co-operative longer term, though. I can envisage someone going to their shop and browsing the alcohol-free beer section. They see ours and can see there is the added functional element of the protein, rather than the empty calories of another similar product, making them want to try it. It's unique."
2023 is set to be a monumental year for non-alcoholic beer consumption as more and more people switch to a fully sober lifestyle – a trend that has been on the rise since big brands such as AB InBev and Heineken recently launched new products.
AB InBev, who own brands like Budweiser, Corina and Model, had previously set a goal of making 20% of its beer volume non-alcoholic and low alcohol by 2025.
According to GMI Insights, the global non-alcoholic beer market grew to $22 billion in 2022 and projects that it could reach $40 billion by 2032. According to Nielsen, non-alcoholic beer grew 20% in the U.S. in retail dollars in the past year.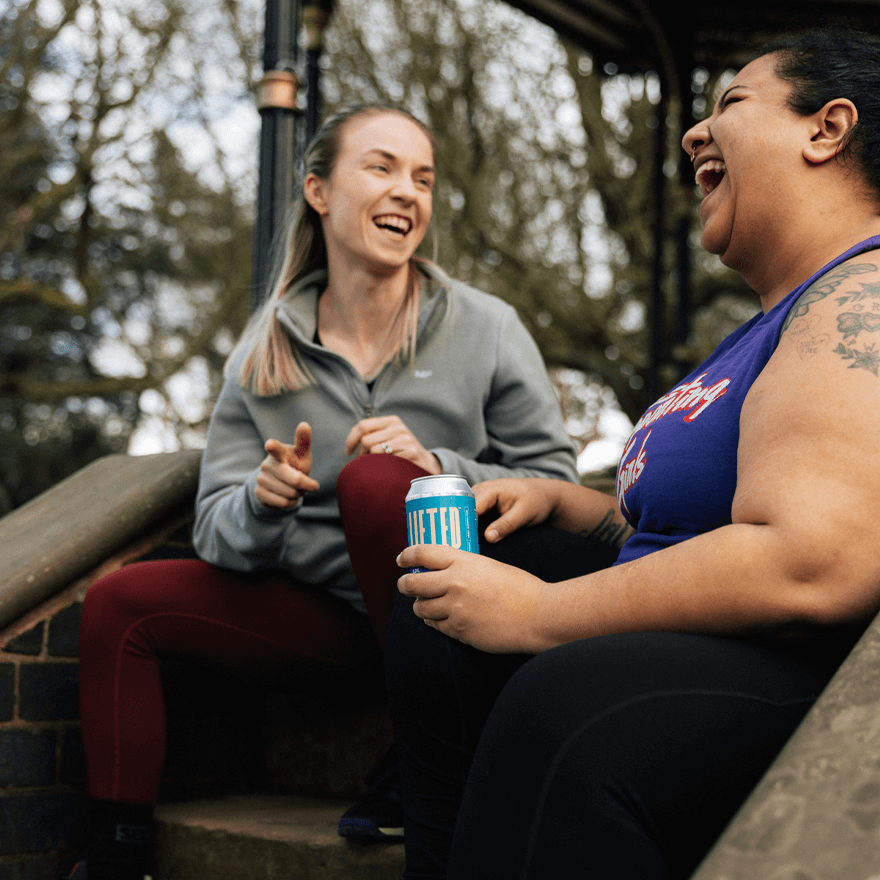 The market is booming, with Athletic Brewing, Lucky Saint, Wild Beer and Big Drop just a handful of brands in what is on course to be an over-saturated space.
However, none of those drinks offer what Lifted Brewing has crafted, a 0.0% alcohol beer with the added protein fix.
"In truth, we probably could have done with coming out around six months ago, as a lot of other brands are looking at this market and thinking they could do something. However, we are the first. I would have just liked a bit more of a head start! It's not necessarily a bad thing if some of the other guys come along and the space blows up, as we will grow with that influx."
Tony's ambitions for the beer are lofty, aiming to see his product on the shelves of David Lloyd clubs and Virgin Active centers, offering customers the perfect post-workout slurp.
With a new and improved recipe that has seen changes made to the beer, as seen on the @lifted_brewing Instagram page, the journey for Tony and Rebecca is only set to get even more exciting.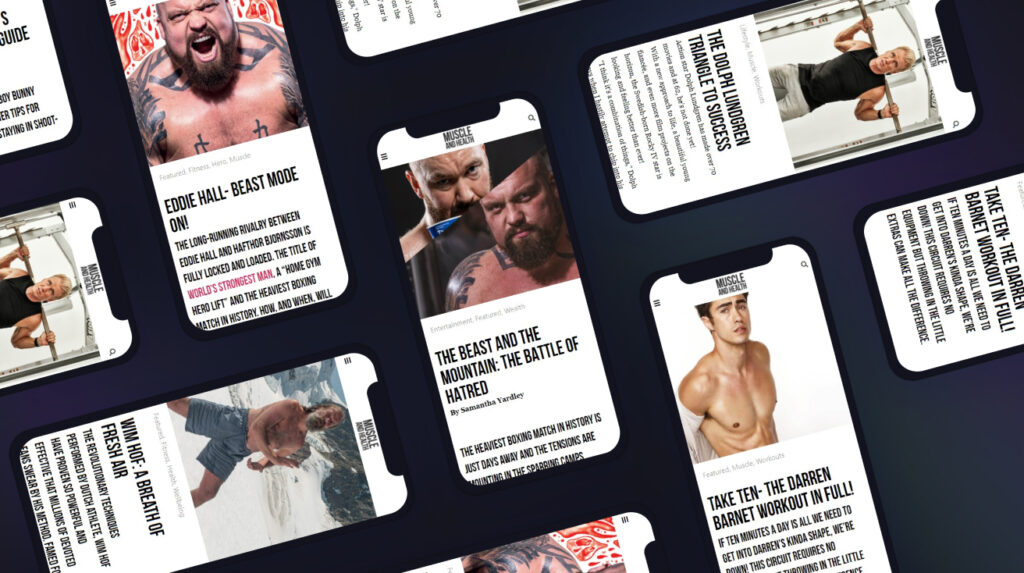 get all the latest mucle, health and wealth news delivered straight to your inbox