By Jack Franks
"Maybe he will take it easy on me!" I said.
"I don't think Zack knows the meaning of easy," was the response.
Twickenham is wet! The sound of rain patters my hotel window against a backdrop of trains screeching – an authentic London alarm. 
I have traveled to South-West London to meet and train with professional CrossFit athlete Zack George.
Zack is in town as an ambassador of PRIMAL Strength, a weights and strength equipment brand founded and run by Steve Rinaldi:
"In six years, we have taken PRIMAL from a start-up fitness brand to one of the fastest growing in the industry. I have strong ambitions for the future, and as we establish ourselves in markets worldwide, I hope to see PRIMAL become a household name globally."
It's a realistic dream, given that PRIMAL is one of the fastest-growing strength and fitness brands in the UK and is expanding rapidly overseas, particularly in Europe, South Africa and the United Arab Emirates.
In 2022, the brand sold 36,500 pairs of dumbbells; 48,648 weight plates and installed 704 gyms. Those are some healthy numbers.
St. Margaret's Gym is the backdrop for the day, a gym and fitness space that opened in January and already benefiting from state-of-the-art and pioneering equipment provided by PRIMAL.
Prepping for the day…
Before any of that, breakfast…
With the allure of an unlimited option fluttering its grease-soaked eyelids at me, I knew this would play an essential part in not fainting in front of an undoubtedly skeptical Zack.
Calories. But not too many. 
Caffeine, but not too much. 
Water is a must. Of course.
Fuelled by three sausages, one as undercooked as my current level of fitness, two hash browns, a handful of mushrooms, a small bowl of fruit, and an oat milk-soaked americano, it was time to go through the final prep before the short walk to the gym. 
Oh, and don't forget the questions. Don't forget the questions for Zack's interview.
There are immediate regrets about the three-minute walk to the gym. A pair of newly purchased, gleaming white trainers designed for CrossFit training and techniques are under threat from the unforgiving, damp and puddle-sodden London pavement. 
A wave of excitement, blended with the apprehension of someone about to be put through a beasting willingly, washed over my now water-speckled hoodie.
I turned onto St Margaret's Road and saw three giants walking towards me from afar, clearly bound for the same spot. Along with the Stoltman brothers, strongmen Luke and Tom, there was Zack. 
After introducing myself – assuming he thought I was a fan who was coincidentally passing by -, he declared, "We just need to go grab some food" to the entourage of chaperones.
Obviously, I would have joined had it not been for my unlimited breakfast. Obviously!
Getting put through my paces…
Heading down the narrow staircase, the space suddenly opens into a modern set-up, packed to the brim with PRIMAL equipment. Through the window to the central area of the gym, which housed the bulk of the weights and strength components, I could see Steve chatting to fellow PRIMAL members and gym staff.
After some brief talk about CrossFit, I need to get the excuses in early, making my recent illness known to the guys – I was broken 24 hours previously.
Before being put through my paces, the warm-up was a chat with Steve, discussing his background in bodybuilding, passion for the industry and how he built PRIMAL into the business it is today.
Just as I was in a state of relaxation, time was up, and the moment had arrived. Handshake number two arrived, with Zack remembering me as the 'fan' from outside.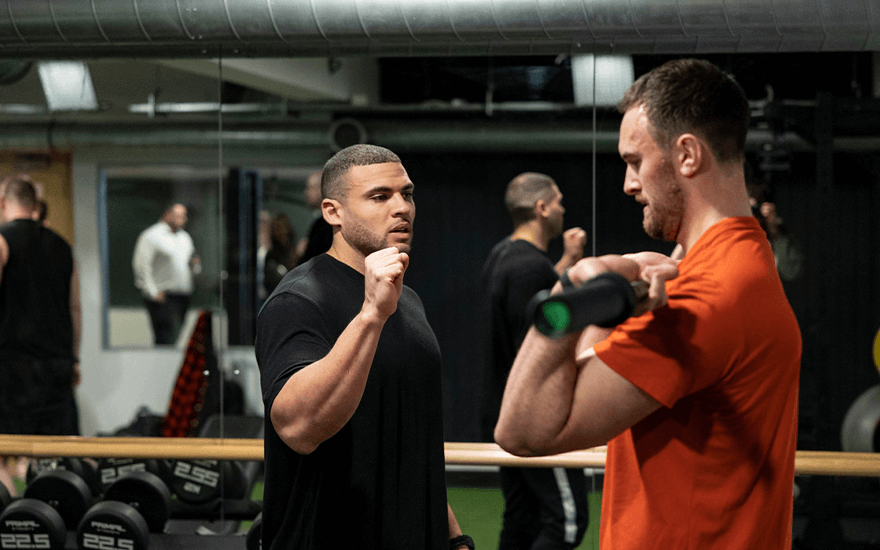 "Is it just me training?"
Apparently, it was!
The chance to go through a short and snappy session with the UK's Fittest Man 2020 was something I thought would be done in a group, so to be told this was a one-to-one session was an experience thousands of people would snap their hands off for.
The curtain raiser was a four-minute warm-up on the rowing machine, with Zack open and friendly from the outset. I immediately sensed why he is such a popular figure in the sport.
After revealing I was a relative newcomer to the CrossFit scene and a general fitness enthusiast, Zack asked me where my strengths and weaknesses lay regarding movements.
Strengths. "A few."
Weaknesses. "How long have you got?"
Maintaining the conversation with Zack was a struggle as the cobwebs blew away from my dormant muscles and seemingly shrunken lungs. Still, I was determined to attack whatever workout he threw.
That workout was a descending rep scheme of calories on the rower and burpees over the rower. Simple in design, but a gassy, short and thigh-burning combination.
I backed myself with the rower, one of the most vital tools in my armory. However, I hadn't done this workout before, especially under an elite athlete's watchful eye and persistent marshaling.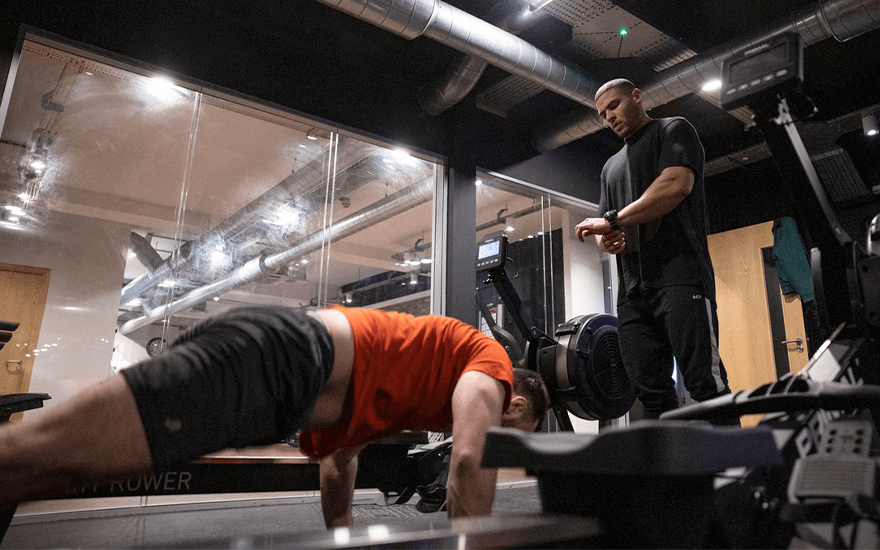 The first round was a relative breeze until the 18th burpee when my previously mentioned new trainers butted heads with the rower seat. Off-balance and with my breath resembling a free-time swing jazz number, I managed to navigate through the rounds and finish one second inside the five-minute mark.
I would have failed to reach that mark had it not been for Zack, whose Leicestershire tones got me through the pain barrier. Drenched in sweat and feeling the immediate need to take a perch, I couldn't believe two things.
Firstly, that workout usually contains three rounds, which Zack says he polishes off at around 3:50 minutes. Secondly, Zack finishes one sole round a full minute and a half quicker than I managed it. I'm not comparing, but it just shows the speed, athleticism and endurance it takes to be among the elite.
The second half of the session was much more relaxed, focusing on the clean and split jerk technique. Having not been exposed to this movement yet, I can now return to my CrossFit gym with a better understanding of the fundamentals of a split jerk.
My time with Zack gave me insight into how he has risen to the top of UK CrossFit, with the roots of his inspiring story starting with a child who "ate KFC and McDonald's four to five times a week."
It's almost an unthinkable reality, given his current physique and regimental training scheme.
He recently became a father, welcoming Ivy Rose George to the world but still trains once daily. The sport is his livelihood, and he is laser-focused in his quest to reach his ultimate goal.
"I want to qualify for the CrossFit Games this year."
Something tells me that might be a strong possibility.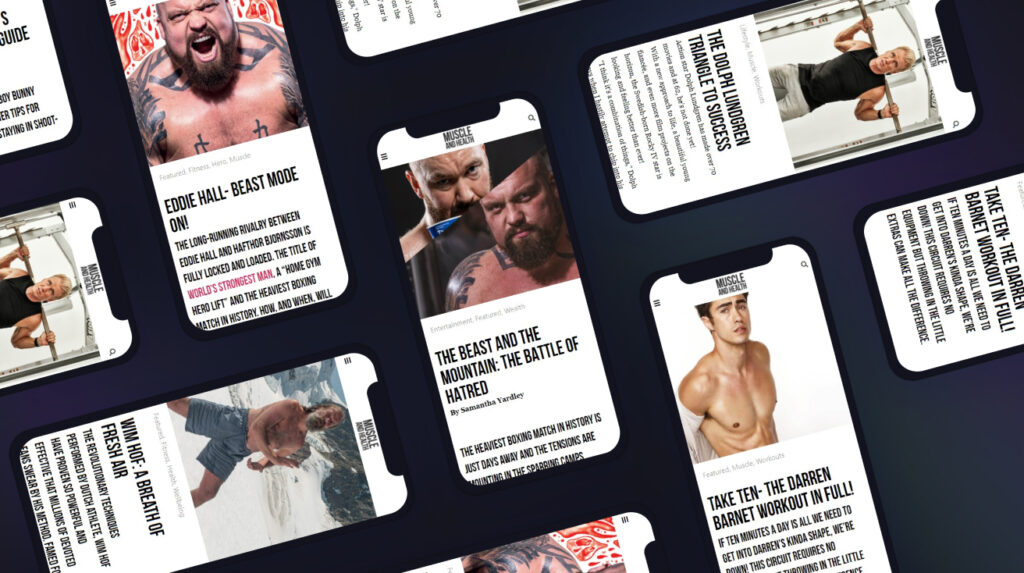 get all the latest mucle, health and wealth news delivered straight to your inbox