In a heart-wrenching exclusive GOAT, body-builder, Flex Wheeler, revealed how HEMPE saved his life and his sanity after amputation and how he's using his knowledge to coach the next generation of bodybuilders.
Written by Danni Levy
Photography by Sean Nelson
He's one of the greatest bodybuilders ever to have graced the stage, but no mental or physical challenge could have prepared Flex for what his body was about to endure. 
In 2019, after years of battling a deadly kidney disease, he was given a choice between his life and his leg. What followed were months of 10/10 pain that even the most potent painkillers in the world couldn't numb. 
The fact that he's come out the other side and lived to tell the tale is tantamount to the strength he found inside. 
Dealing with a level 10 pain…
The searing pain that Flex had to endure 24 hours a day was more than most could stand, and sheer mental toughness helped him cope.
"I can't tell you for how many days I screamed in bed, I was having back problems and one of the doctors accidentally touched a nerve while I was in surgery. 
Eventually, Flex was put on opiates, including an epidural, to turn sheer hell into background noise – but they had other consequences.
"The type of pain that I go through causes you to have very, very dark thoughts. We're talking life and death here with these thoughts happening 24/7, even when I was sleeping. They took me from my hospital bed and put me in a mental institution because I just lost it."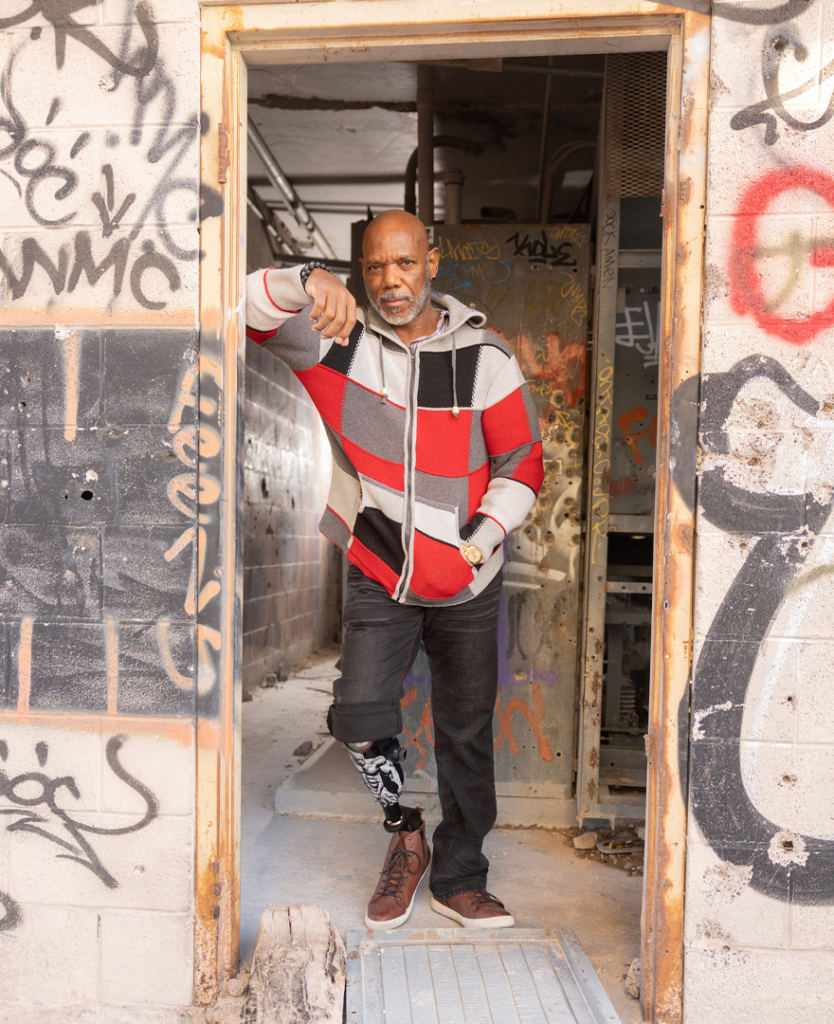 A chance encounter…
Many would have given up at times like this, but not Flex. Instead, he drew from the reserves inside of him, spurred on by a chance meeting with someone at The Arnolds.
"After losing my leg, I was searching for something that actually worked instead of the horrible opiates I'd been taking."
Although Flex thought HEMPE was an oversaturated market, he was willing to try anything to ease the pain long-term and so gave the owner, Farard, a minute and the product a shot.
'He must have some real bull crap in this because I never felt a CBD that felt like it. I guessed it was probably illegal."
Farard explained the history of HEMPE, how his product was completely safe and legitimate, and why the other brands Flex tried in the past didn't work.
Now Flex is elated that he can finally talk about something that really works and sees it as his responsibility to share it with others in constant pain. 
For high-level pain, it puts them in a world where they don't have such bad thoughts. And for someone suffering from something like arthritis, the HEMPE will typically completely knock out their pain. 
"If I can take a person at a ten-level pain and bring them down to a five, I've truly helped them. I'm still in pain, and I'm still in tears sometimes, but it helps, and it keeps me out of that dark place. I get extremely emotional because the HEMPE has truly helped save my life, and I know it's also helped save other people's lives. This is bigger than money, bigger than just HEMPE. We're actually giving people the ability to have a life and be able to function."
How does Flex feel about his body these days…
As one of the OG bodybuilders from the 90s heyday, Flex has arguably one of the most impressive physiques of all time. Which makes his journey and strength in dealing with his amputation even more poignant. 
Despite still having an immense physique, Flex reveals he's not content with how he looks today and even exudes a sense of helplessness as he recounts his competitive years. 
"No, of course, I'm not happy with how I look now. When I was at the top of my game, I truly believed every step I took would crack the concrete because I was such a force of nature. And now, I look quite different. I'm an extreme person, so all I see in myself now is imperfection."
Flex tells me he still hits the gym five days a week, but he doesn't train or eat in the way he used to. 
I used to say: 'When I retire, I'm gonna be the fattest bastard on the planet', because there were so many foods I wanted to eat. I've found the right balance. I'm just going to the gym to move around and prevent muscle wastage as I get older.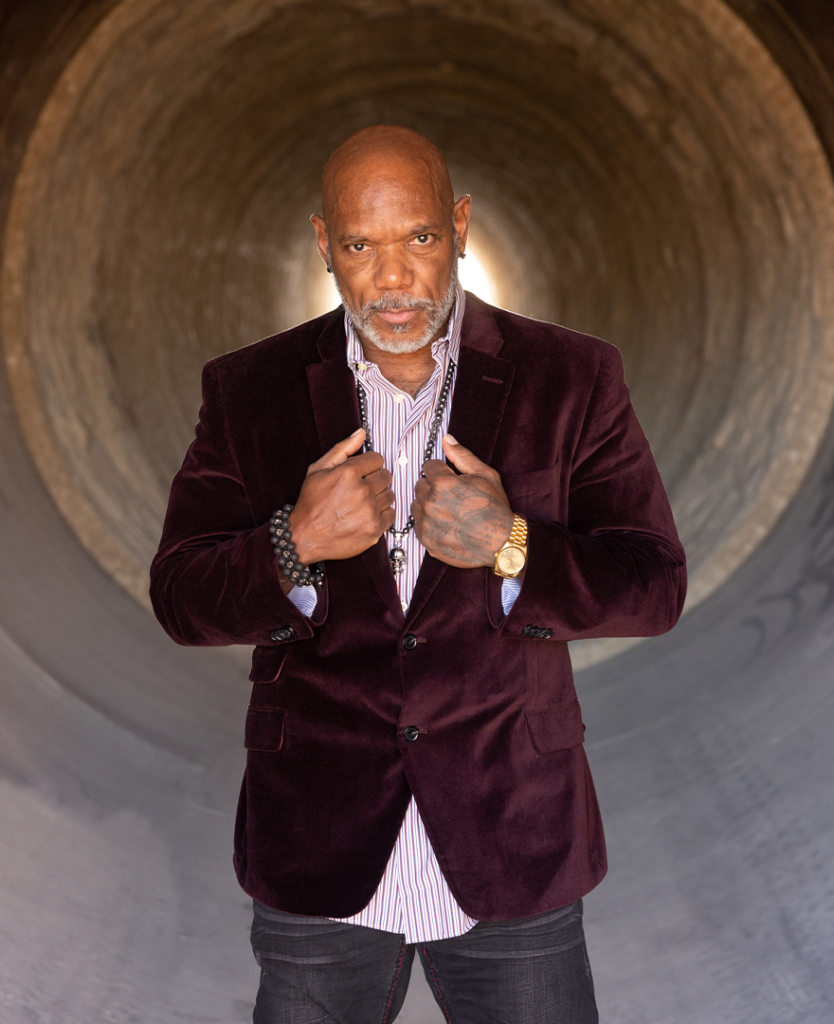 The coaching era
Flex has now turned his attention to coaching up-and-coming athletes, from bodybuilders to casual gym-goers and credits his work for his current physique. 
"Athletes are not the easiest people to work on because they must be as close to perfection as the naked eye can see. Coaching someone for the stage is completely different from helping the average soccer mom because when you have someone in front of you who's aesthetically 80% 'perfect', it's pretty hard to improve on that.
But is anyone better able to help these up-and-coming athletes than Flex?
We certainly don't think so!
As someone who has been there, done it all and knows how he felt during those times, he's in the ideal position to advise others. 
"I can lend a great ear because I've been through the bowels of hell of getting in shape."
The Signature Series…
Knowing how important supplements can be to an athlete, Flex now offers his Signature Series – three top-quality products – a testosterone booster, a fat burner and a pre-workout. 
Flex explains the rationale behind the supplements that have entered his shop window.
"It was fairly easy for me to pick out the products that I have because I'm targeting people like myself. Some are retired now or are businessmen, mothers or fathers, who may have been weekend warriors when they were younger."
The three products that I brought out are the lowest-hanging fruit, but there is something that I know everyone training at my age is going to need. 
For more information on Flex's coaching program visit: https://flexwheelercoaching.com/ 
To buy his signature series visit: http://www.amazon.com/flexwheeler
Related Articles
Top Gun: Maverick Star Glen Powell Built His Impressive Physique for The Film's Beach Scene in Just Seven Weeks
Top Gun: Maverick Superstar Personal Trainer Discusses the Methodology Behind Getting Glen 'Hangman' Powell Topless Scene Ready
The Original British Automotive Fashion House: KAHN® x Land Rover Mods to Get the Show on The Road
Meet The 'Boy Band' Boxers Forced To Wave Goodbye To Their Olympic Dreams To Feed Their Families
Calories, Conditioning, and Cutting: The Evolution of pro Bodybuilding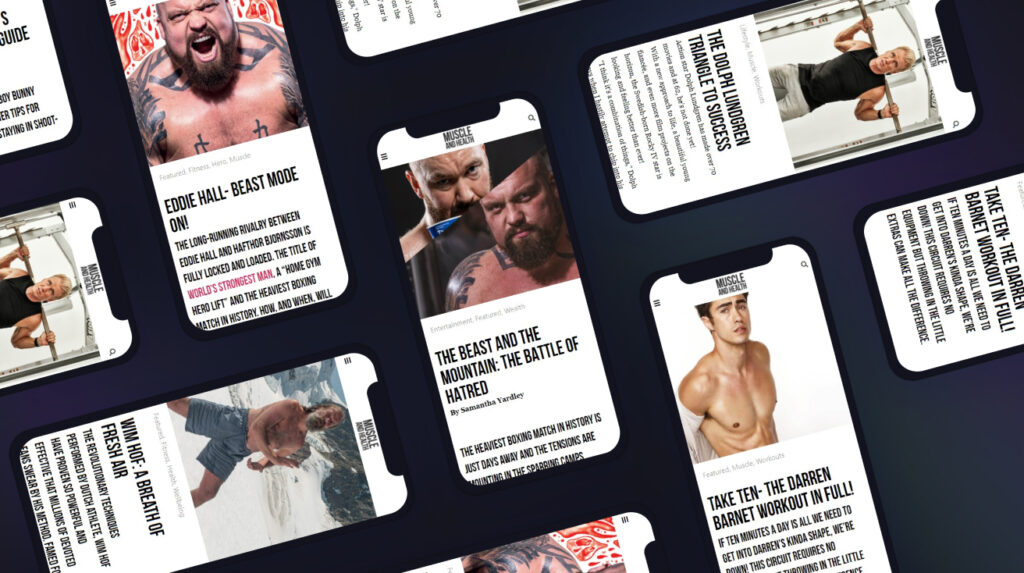 get all the latest mucle, health and wealth news delivered straight to your inbox