Smart Snacking at the Cinema by Jack Franks
Everyone loves a trip to the cinema, an opportunity to be wholly present and linearly focused in a world of distractions.
It's a time for silent phones buried into pockets – a temporary and well-needed hibernation – and the unbridled anticipation of the upcoming trailers, most of which you are unlikely to view despite declaring your immediate interest.
Any thoughts of cinema dying a slow death were eased dramatically after the expertly marketed 'Barbenheimer' craze took a combined $250m on their respective box office opening weekends, according to distributor Warner Bros and Universal Pictures.
That's a lot of bums on seats, and it got us thinking about popcorn.
Is it possible to watch a movie and not succumb to the temptation of devouring handfuls of the irresistibly moorish snack at a rate of knots, potentially sacrificing a well-balanced diet in return for a tooth-decaying dopamine hit?
It may feel like part of the experience to stand in line and float toward the scent of buttery goodness, but there are alternatives if you're looking to spend upward of 90 minutes nibbling away at a less calorie-dense option.
Here are a few ideas that could save money and benefit your health while enjoying the latest blockbuster.
A staple of theatres
Following the introduction of popcorn at movie theatres during the Great Depression, profits began to soar, and by 1945, popcorn and the movies were inextricably bound: over half of the popcorn consumed in America was eaten at the movie theatres.
In the modern era, the popcorn industry has integrated itself closely with our home movie nights through targeted advertisements that directly appeal to popular films or offer "movie theatre" style microwave popcorn, claiming to replicate the cherished theatre snack experience.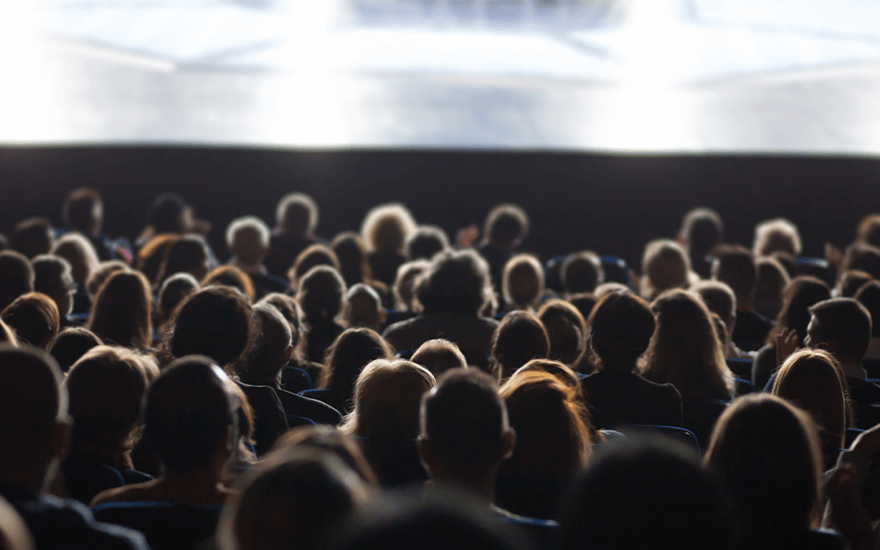 Yes, it's embedded into the culture and history of cinema, but a large serving of movie theatre popcorn typically contains around 1,000 to 1,500 calories. Let's take a look at some alternatives: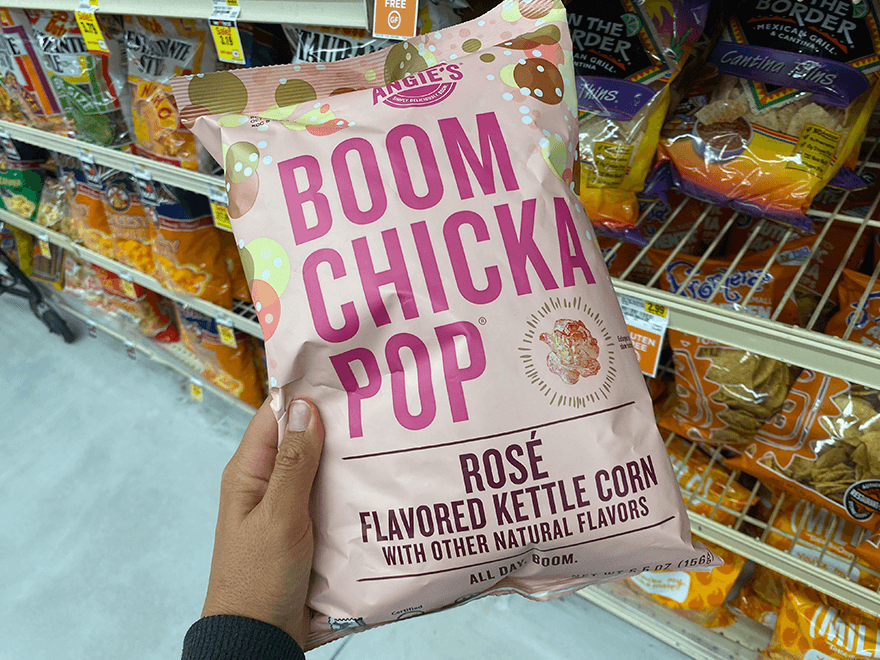 The benefits:
No High Fructose Corn Syrup
70 calories per cup
Flavors: Sweet and salty, sea salt, white cheddar, light kettle corn, real butter, cheddar cheese, caramel and cheddar, dark chocolate.
Offering a wide range of flavors, Angie's BOOMCHICKAPOP brand is known for using non-GMO popcorn, natural ingredients, and no artificial flavors or preservatives, making it a popular choice among health-conscious consumers.
Founded in 2001 by husband-and-wife duo Angie and Dan Bastian, the pair started by selling kettle corn at local events and fairs, and their popcorn quickly gained popularity due to its delicious taste and high-quality ingredients.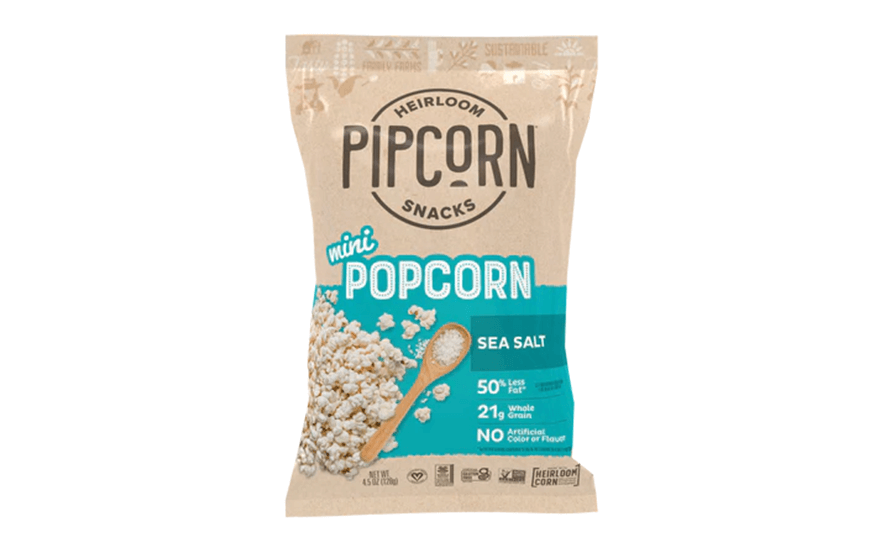 The benefits:
Vegan

No Artificial Anything

Non-GMO Heirloom Corn

No Preservatives

Soy Free

Zero Trans Fat

Gluten-Free
Flavors: Sea salt, truffle, spicy cheddar
Pipcorn was founded by siblings Jeff and Jen Martin in 2012 to create a healthier and more delicious popcorn option about half the size of your average popcorn portion.
Featuring 40% less fat & 20% fewer calories than the leading salty popcorn, Pipcorn Mini Popcorn has gained popularity for its unique taste, small size, and commitment to using high-quality, natural ingredients.
If you're a fan of the show Shark Tank,' you might recognise the product and the Martins, who struck a deal with Barbara Corcoran after she was impressed with the product's potential. Pipcorn experienced a significant boost in popularity and sales thanks to the exposure from the show.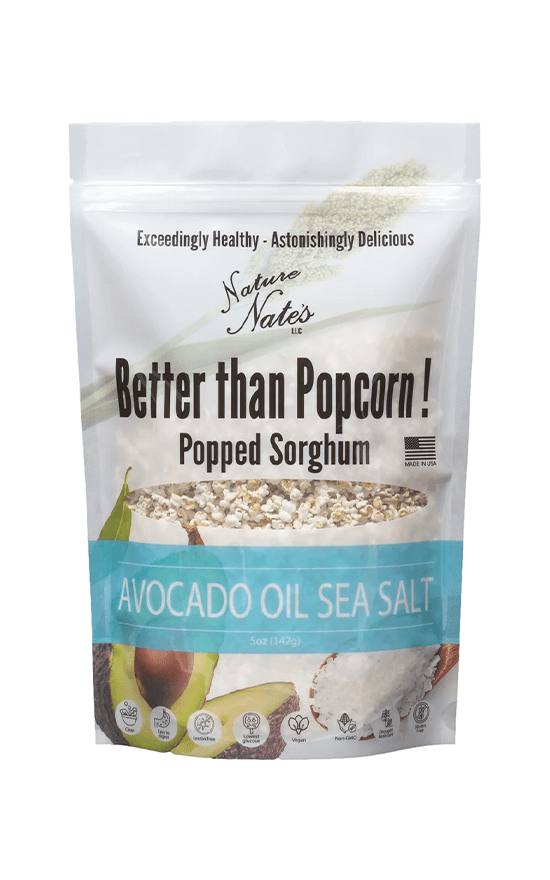 The benefits:
Nutrient-rich

Gluten-free

High fiber

Low fat

Antioxidants

60 calories per serving
Flavors: Avocado Oil and Sea Salt, Coconut Oil, Pink Himalayan Sea Salt, Ghee Butter, Rosemary Garlic, Extremely Cheezy, Brown Butter Caramel, Masala, Habanero Curry, Spicy Guacamole, Vegan Cheezy.
Previously used for livestock feed and ethanol production, today, Sorghum's grain's many nutritional benefits and its deliciously nutty flavor are being embraced by home cooks, chefs, and snack food brands. One of those brands is Nature Nates. 
Sorghum is packed with nutrients like B vitamins, which help with energy production, and magnesium, which can ease PMS symptoms and promote better sleep and mood; it's also rich in antioxidants that help fight free radicals that lead to oxidative stress and inflammation.
In kernel form, Sorghum can be "popped" like popcorn – giving it a slightly nuttier flavor and smaller pop but the same satisfying crunch, as proven by Nature Nate's effort. Whilst not the cheapest alternative, the broad range of flavors makes up for this. 

The benefits:
No Artificial Flavourings
Vegetarian Friendly
Only 76 calories per serving
Flavors: Sweet & Salty, Sea Salted, Bacon & Maple, Madagascan Cinnamon
Bare, a family-run gourmet popcorn company, embraces the ethos of transparency and showcasing the true wonders of British popcorn, rejecting the complexities of intermediaries and corporate jargon, instead prioritizing natural ingredients and the art of crafting freshly made popcorn.
In their pursuit of the ultimate "POP," the corn is first cooked in small batches using traditional methods. This meticulous approach ensures each kernel bursts with flavor. Once perfectly popped, their expertly blended seasonings are artfully sprinkled, splashed, and even fired onto the popcorn, creating an exquisite snacking experience.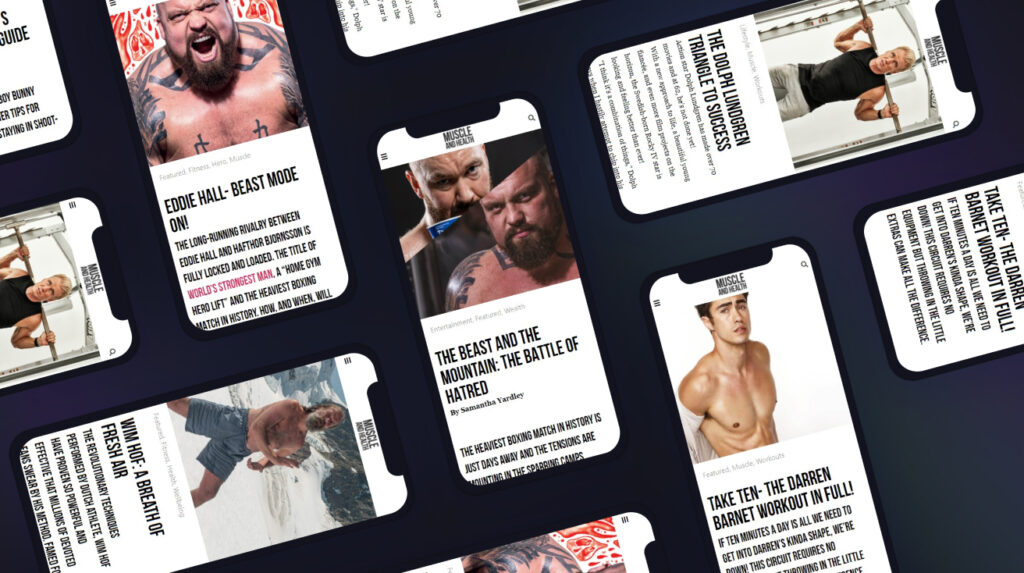 get all the latest mucle, health and wealth news delivered straight to your inbox