Whether you're a seasoned fitness pro or you're just starting out on your health journey, the gateway to success lies on your plate with these high protein, low fat recipes.
But you don't have to survive on a diet of grilled chicken breasts, brown rice and broccoli to see the changes you want in your body, health and wellbeing.
On the other hand, a common barrier to cooking fresh, high protein and low fat meals is seeing a mouth-watering recipe, only to click and discover it requires double-digit ingredients, two of which you've never heard of.
But delicious, healthy and balanced dishes can be quickly crafted from just a handful of everyday ingredients. Sceptical? Online healthy food retailer musclefood.com shows you how, with these three effortless recipes.
Sticky Orange Chicken Serves: 3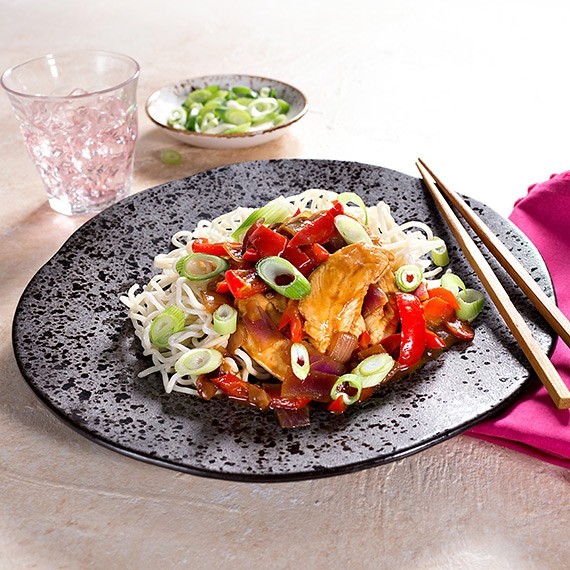 Nutritionals (per serving):
317 calories
1.3oz protein
1.1g carbs
0.2oz fat
Ingredients:
2 x 7oz MuscleFood chicken breast fillets
1tbsp rapeseed oil
Salt & pepper
1 x red onion, chopped
1 x red pepper, sliced
3 x scallions, sliced
Pack of egg noodles
Low-calorie cooking spray
Sauce:
1tsp dark soy sauce
3.4 fl oz orange juice
2tsp plum sauce
1tsp red wine vinegar
Method:
Add the sauce ingredients into a small bowl and mix well.
Spray a large, heavy-based non-stick frying pan with low-calorie cooking spray and place over a high heat, adding the chicken fillets and cooking for 12-15 minutes, until the juices run clear.
Once cooked set-aside on a large plate to rest. Resting the chicken before cutting it will retain all the juices.
Spray more low-calorie cooking spray into the pan and place over a high heat, adding the onions and peppers and cooking for 5 minutes or until softened.
Return the chicken to the frying pan, adding the sauce and cooking for a further few minutes until the sauce coats your chicken.
Bring the water to boil and add the egg noodles.
Cook until the noodles are done to your desired texture (4-6 minutes until al dente).
Korean Steak Fried Rice Serves: 4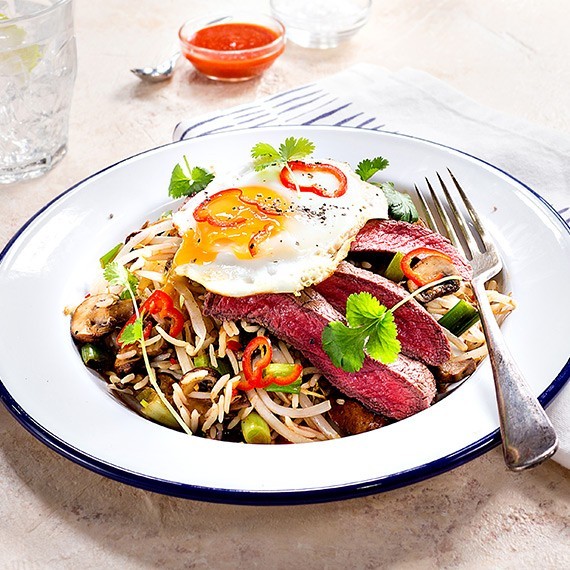 Nutritionals (per serving):
380 calories
1.1oz protein
1.6oz carbs
0.3oz fat
Ingredients:
2 x 6oz MuscleFood rump steaks
8.8oz chestnut mushrooms, sliced
3 x garlic cloves, thinly sliced
7oz beansprouts
2tbsp soy sauce
1tbsp chili sauce, plus extra to serve (optional)
17.65oz cooked rice (7.05 uncooked)
Bunch scallions, sliced
4 x eggs
Low calorie cooking spray
Method:
Take a large non-stick frying pan, spray with low-calorie cooking spray, ensuring that the pan is well greased. Preheat the pan on a high heat and add the rump steaks. Cook the steaks for 2-3 minutes on each side. Remove your steaks and leave to rest for a couple of minutes.
Spray more low-calorie cooking spray into a separate pan, add mushrooms and cook until softened. Add the cooked rice, garlic, beansprouts, soy and chilli sauce and mix it all together. Continue to cook for a further 2-3 minutes then stir in the sliced scallions.
Reheat the pan and spray with more low-calorie cooking spray. Fry the eggs.
Once the eggs are cooked, spoon the rice into a bowl and top with sliced steaks, fried eggs and a drizzle of chili sauce.
Feta & Sundried Tomato Turkey Burgers Serves: 3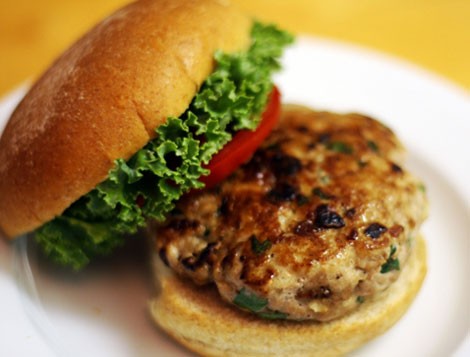 Nutritionals (per serving):
480 calories
1.34oz protein
1.69oz carbs
0.35oz fat
Ingredients:
2 scallions
14.10oz MuscleFood turkey mince
1tsp cumin
Pinch salt & pepper
1oz feta
3 sundried tomatoes
1tbsp rapeseed oil
21oz sweet potatoes
1 head broccoli
Method:
Pre heat oven to 350°F.
Finely chop the scallions.
In a bowl mix together the turkey mince, scallions, cumin, salt and pepper.
Form the mix into 3 balls and divide each ball into two. Flatten each out into a patty.
Cut the feta in to three 0.35oz cubes and finely chop the tomatoes.
Place a cube of feta and one chopped tomato onto 3 of the patties.
Then take the other 3 remaining patties and place them on top of each topped one. This should make three 'sandwiches' of turkey with feta and tomato.
Pinch around the edges so the two patties form together to prevent the burger center from leaking out.
Place the burgers on a plate and set aside in the fridge for a minute to set.
Meanwhile, slice the potatoes into chip shapes.
Line them up on a foil tray, drizzle with oil and season with salt and pepper. Place in the oven for 15-20 minutes or until cooked and crispy.
Heat a frying pan on a high heat and gently sear the burger on all sides to lock in the moisture.
Check out these Protein Pancakes That Stack Up: The Definitive Pancake Recipe That Will Never Fall Flat.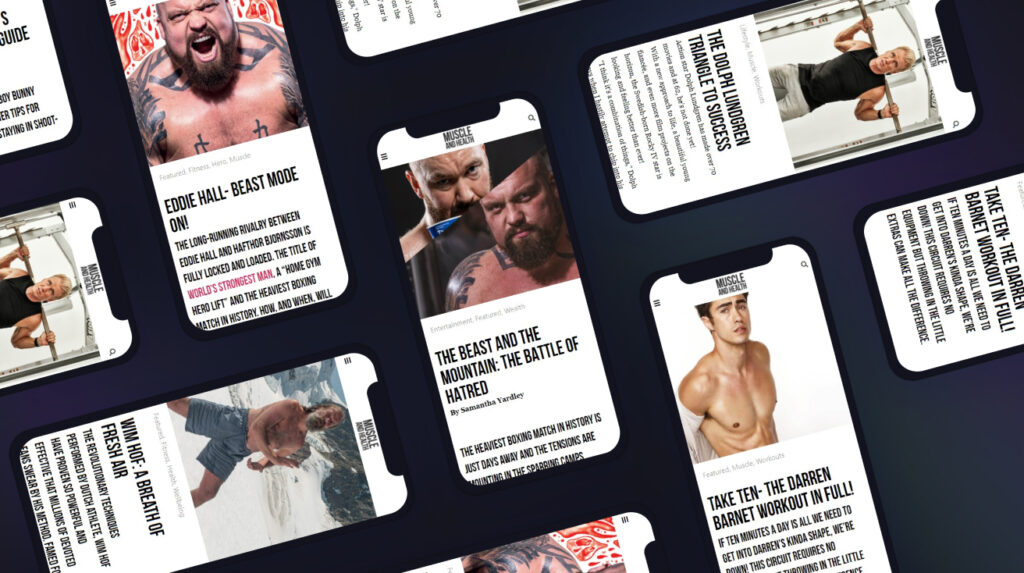 get all the latest mucle, health and wealth news delivered straight to your inbox