TV chef Stephanie Harris-Uyidi has been exploring flavors from the Caribbean with fervor for decades! Her recipe is fabulous and delicious, and she encourages you to use this version as a roadmap to create your own unique blend! 
Ingredients:
2lbs of U.S. Gulf shrimp, cleaned and deveined
1 tbsp each Jamaican allspice, whole cloves, whole black peppercorns, dried thyme and
sea salt 
6 green cardamom pods
½ inch fresh ginger root, cut into pieces
2 garlic cloves
½ habanero pepper
1 whole scallion, chopped
2 limes, zest and juice
2 tbsp olive oil 
Special equipment: Metal or bamboo skewers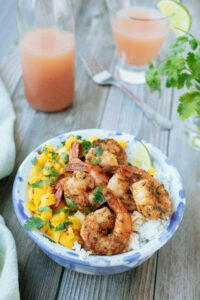 Directions:
With a mortar and pestle, pound the dried spices individually until ground and fragrant. You will need to remove the hull from the cardamom pods. Do this by pounding them lightly until the husks fall off, revealing the black seeds. Throw out the husks and pound the black seeds. Place spices in a medium sized bowl. 

Next, pound the garlic, ginger, habanero pepper and scallion in the mortar and pestle until the mix forms a chunky consistency. 

Add these ingredients to the spice bowl along with the lime zest, lime juice and olive oil. Mix to combine. 

Add the shrimp and marinate for 30 minutes. 

Place the shrimp on skewers and grill for 3 minutes on each side until pink and firm. Serve immediately. 
Chef Stephanie Harris-Uyidi is the producer and charismatic host of the popular travel-cooking-adventure series Appetite for Adventure! The show airs in over 15 countries, including the U.S. Stephanie is also the author of The Posh Pescatarian: A Collection of my Favorite Sustainable Seafood Recipes. Her second cookbook is scheduled to be released in 2021, featuring over 175 international and coastal inspired recipes.
For another scrumptious seafood recipe courtesy of prolific celebrity chef, Stephanie Harris-Uyidi. Give her Chargrilled Branzino recipe a try.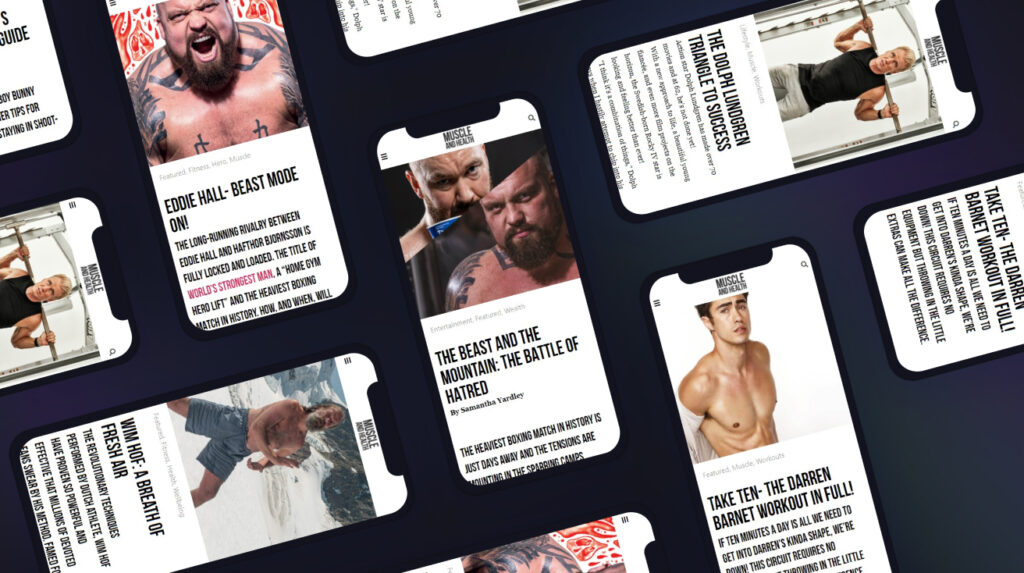 get all the latest mucle, health and wealth news delivered straight to your inbox