New research predicts over half of the 39.9 million1 set to be bought this Halloween will go to waste
That's 22.2 million2 pumpkins – costing the nation £32.6 million!
Environmental charity Hubbub is calling on the nation to save their money, help the planet and #EatYourPumpkin this Halloween

New research from environmental charity Hubbub has revealed a terrifying 22.2 million pumpkins are predicted to go to waste this year, despite food bills being at an all-time high and more pressure than ever on households to make food to go further.
The survey of 2,000 UK residents, reveals that 56% of pumpkins bought for carving last Halloween were not eaten, meaning this year Brits are expected to throw away more than £32million worth of pumpkins!³
In response to the cost-of-living crisis, a third of households said they are taking measures to make their food go further and 26% have already started batch cooking to save on energy bills. Whilst nearly 1 in 5 (18%) of people don't actually know how to cook with pumpkin, this cheap and nutritious vegetable is perfect for batch cooking and can actually be turned into wide range of meals.
Now in its ninth year, the Eat Your Pumpkin campaign sets out to inspire people to turn their pumpkins into something delicious and help reduce the environmental impact of this increasingly popular celebration.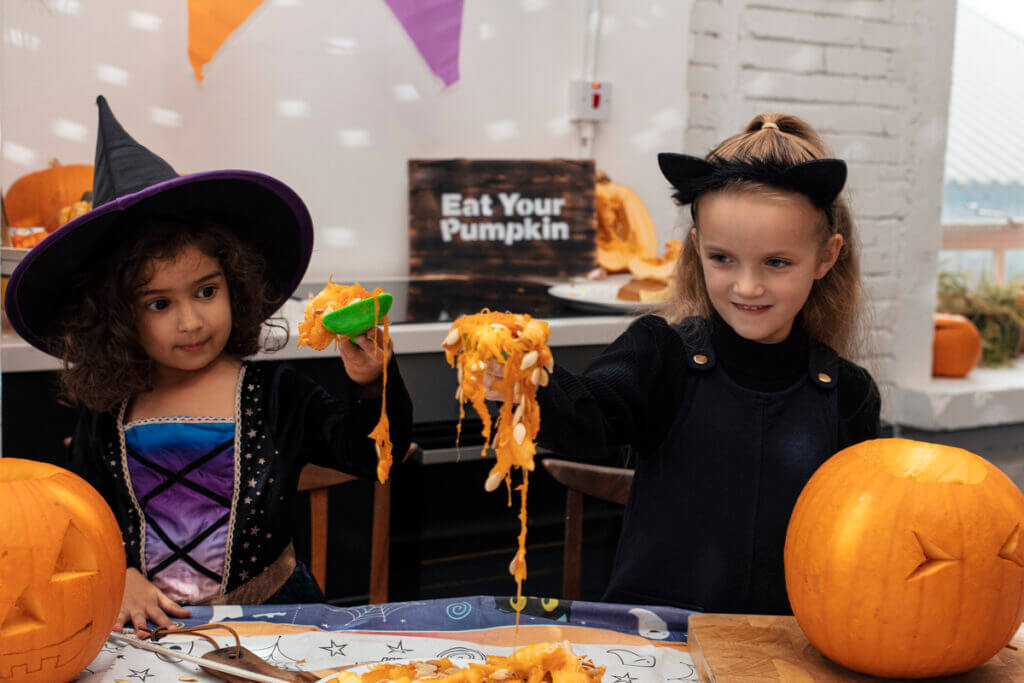 Ellen Rutherford, Head of Food at Hubbub said:
"Pumpkins are more than just a Halloween decoration. They are a cheap, nutritious, and versatile source of food, which can go a long way and are great for feeding a crowd. Even if a pumpkin is labelled a 'carving pumpkin', it is still perfectly edible. Every pumpkin eaten is a step towards tackling the 22 million pumpkins predicted to go to waste this Halloween and Hubbub has plenty of resources to show you how.
"People might find it easier to throw away their pumpkin carvings, particularly if they're juggling the pressures of costume making and entertaining too. However, we're really keen to spread the word that cooking this delicious vegetable can wait until after the madness of Halloween is over. Only 8% of those who celebrate Halloween freeze the flesh from their pumpkins to use another time – a handy tip for those under time pressure."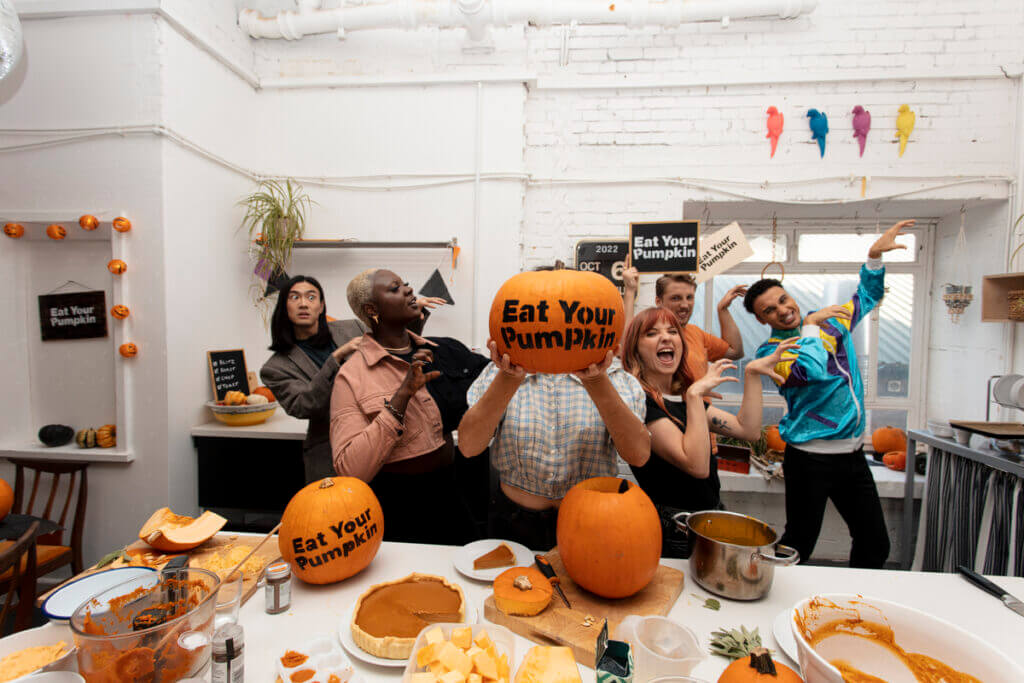 Symbolic of the season of fall, the brightly colored orange orb associated with harvest time is a key ingredient in many recipes in September and October – with arguably the most famous of them all being Starbucks® iconic Pumpkin Spice Latte, or PSL.
This year's #EatYourPumpkin campaign is being supported by the Starbucks® pioneering 5p cup charge which is applied when a customer chooses to use a single-use cup. Introduced voluntarily in 2018, Starbucks has donated all funds to Hubbub to support sustainability efforts and waste reduction.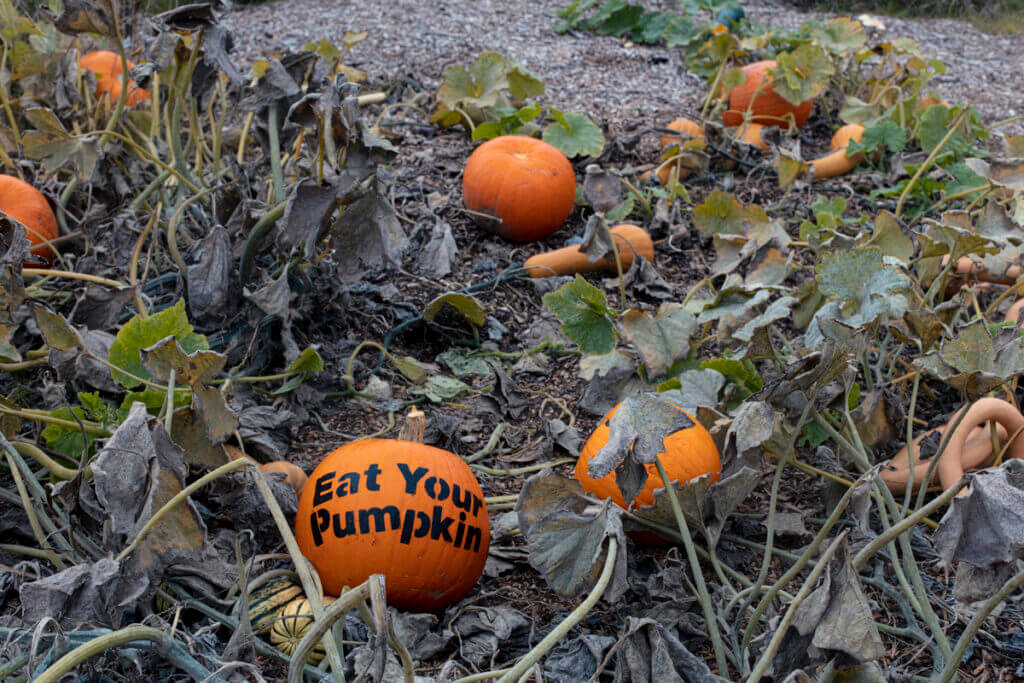 Hubbub's Top tips for an environmentally friendly Halloween:
You can eat almost every part of the pumpkin? In fact, it's only the stalk that isn't edible. Head to the Eat Your Pumpkin page for tips on how to use the skin, seeds, guts, and flesh of your pumpkins

One pumpkin can make several meals so if you are worried about seven days of pumpkin, why not freeze the bits you don't want to use straight away and save for a rainy day?  

Don't throw your carved pumpkins in the bin when you have finished with them– they make a great snack for birds or can otherwise be composted or put into your food waste collection

If you'd rather not waste any of your pumpkin, then get creative with your decorating. Think of alternative ways to draw, paint, or craft a spooky grimace without carving, meaning you can still eat the pumpkin when Halloween celebrations are over! 

If you don't like the taste of pumpkin, then why not make your own? From craft sets to window pens, to making your own Halloween poster, there are plenty of ways you can decorate for Halloween without using a pumpkin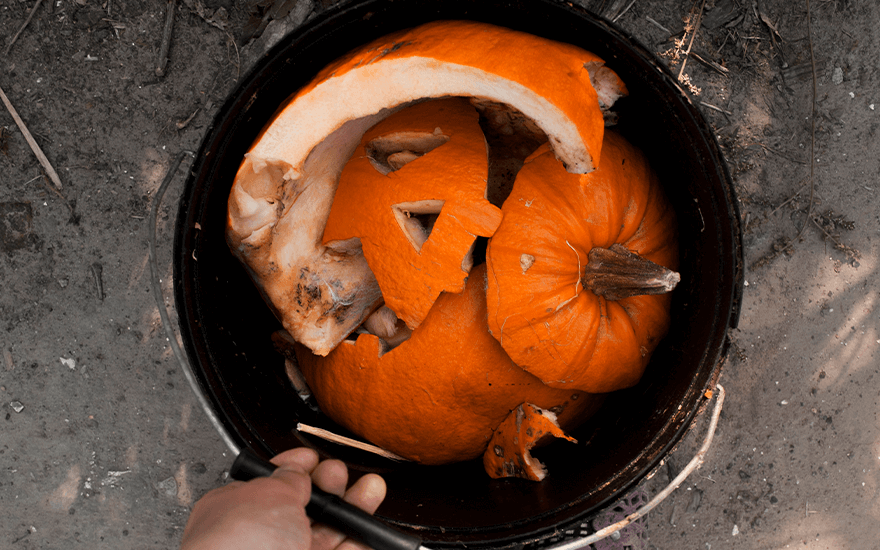 Over the coming weeks, the #EatYourPumpkin campaign will be sharing a range of Halloween- themed content including sustainable activities for kids, pumpkin recipes, alternative pumpkin decorations, and tips on how to save food from going to waste. In addition to this, more than 30 of Hubbub's network of Community Fridges will be hosting 'come, carve and cook' events across the country, where people can learn how to make the most of their pumpkins this Halloween.
#EatYourPumpkin
hubbub.org.uk/eat-your-pumpkin
1 27.8 million households 2022 x 64.65% who celebrate Halloween x 2.22 mean number of pumpkins bought per household = 39.89 million 
2 56% of pumpkins bought for carving last Halloween were not eaten. If we apply this to the 39.9 million pumpkins planned to be bought this year, then 22.2 million are set to go to waste.
3 22.2 million pumpkins x the average cost of a pumpkin in 2021 (£1.47 – source Finder) = £32,634,000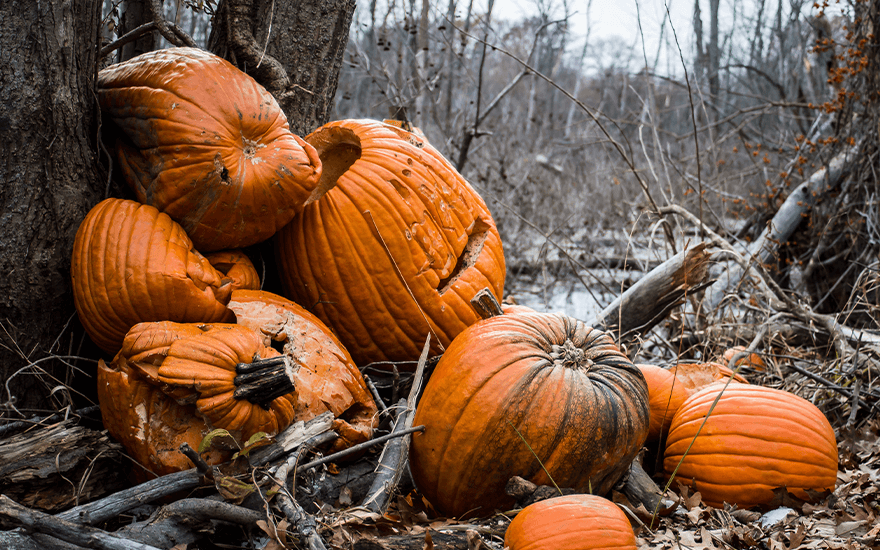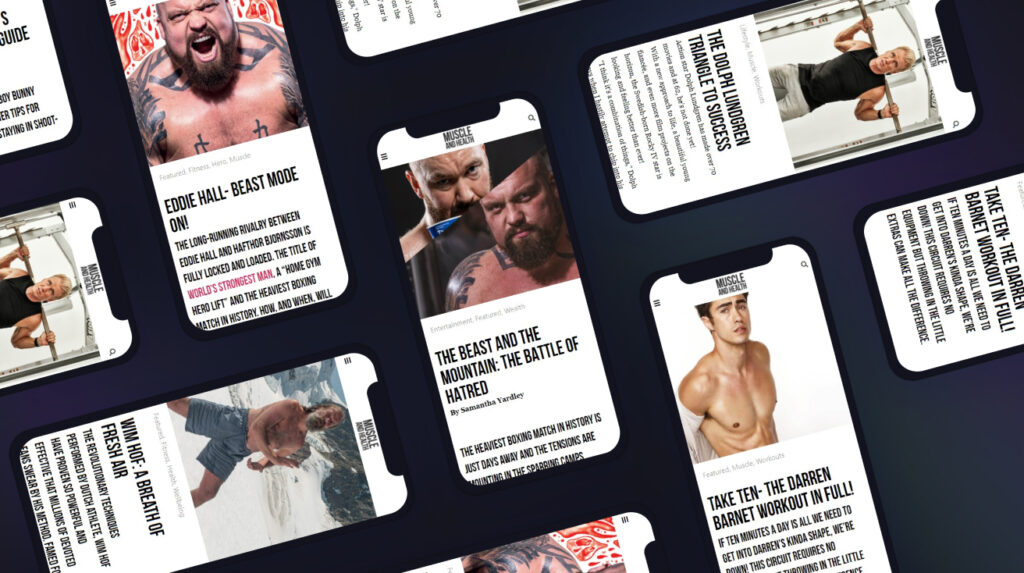 get all the latest mucle, health and wealth news delivered straight to your inbox