Words by Jack Franks
The medical tourism industry, the practice of seeking medical treatment abroad, has undergone a significant evolution in recent years.
Traditionally, it involved individuals from less developed countries seeking advanced treatments in highly developed nations, however, the paradigm has shifted, and now citizens of developed countries are venturing to developing nations for medical care at more affordable prices.
Notably, citizens from the US and UK are at the forefront of this trend, embracing health tourism to access cost-effective medical treatments. This shift in the medical tourism landscape has sparked new opportunities and challenges in the global healthcare industry.
Medical tourist market booms
In 2019, the medical tourism market boasted an impressive value of €105 billion, however, the outbreak of the COVID-19 pandemic in 2020 and the subsequent worldwide restrictions led to a decline in the market's value, which dropped to €71 billion.
Despite the setback, there is hope on the horizon.
In 2021, the medical tourism market's value rebounded to €82 billion, and it has been estimated that this year the medical tourism market will be valued at €120 billion, with over 27 million people seeking to travel abroad for medical treatment.
That number is anticipated to rise to €148 billion in 2024, then a further increase to €182 billion in 2025.
Affordable transformations
The age of body transformation is well and truly here. New teeth? No problem. Botox? Take your pick? A new head of hair? It's all possible thanks to the constantly expanding world of medical tourism.
Cutting-edge treatments and top-notch medical services await adventurous health tourists looking to take advantage of low cost procedures across the globe.
From enchanting cosmetic surgeries to state-of-the-art private hospitals, these ten countries have revolutionized the medical tourism industry, offering international patients a plethora of options to choose from.
Thailand: The tropical home of cheap cosmetic surgery
Thailand has cemented its position as one of the world's premier medical tourism destinations, offering exceptional healthcare services at budget-friendly rates. With health care costs significantly lower than in many Western countries, it's no wonder that the medical tourism market in Thailand is experiencing a remarkable annual growth rate of 16%.
A key factor in Thailand's popularity among health tourists is the high caliber of medical professionals. Many doctors have received training in Western countries or Singapore and are fluent in English, ensuring seamless communication and top-notch care attract medical tourists. Nurses also excel in English-speaking abilities, contributing to the overall positive experience for international patients.
Thailand's journey to medical tourism stardom began with the baht crisis in the 1990s. Wisely leveraging the currency crash, the country positioned itself as an attractive destination for medical tourists from all over Asia, particularly for cosmetic surgeries.
Today, Thailand is a haven not only for affordable plastic surgeries but also for a range of non-elective medical procedures. While a facelift in the United States may cost around $15,000, Thailand offers the same procedure for a fraction of the price, ranging from $2,500 to $3,000.
For more critical procedures like heart bypass surgery and surgeries, Thailand's cost advantage is even more pronounced. With prices hovering around $25,000, health tourists can enjoy an 80% discount compared to the expenses incurred in the United States.
Most Popular Medical Treatment: Cosmetic and Plastic Surgery, including breast augmentation, rhinoplasty, and facelifts.
Mexico: The land of affordable dental care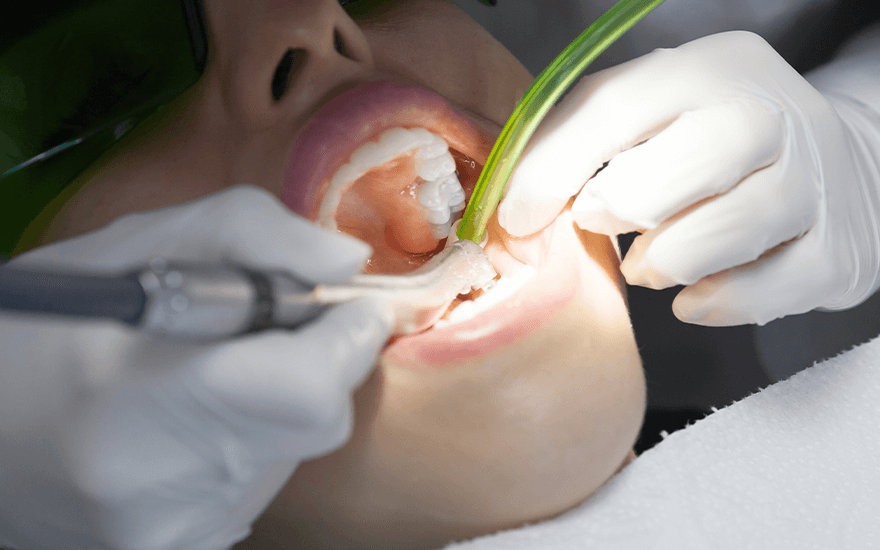 Major cities throughout Mexico boast a network of top-tier hospitals, ensuring access to high-quality medical services for both locals and international patients. The country's focus on excellence extends to dentistry, with a plethora of dental practices lining the US-Mexico border, enticing countless patients from the States seeking top-notch procedures.
For expats and visitors alike, the option of private insurance opens doors to even more comprehensive healthcare choices. Alternatively, government-run health care services are readily available, often accompanied by minimal fees.
Beyond the charming allure of its culture and landscapes, Mexico emerges as a healthcare haven, equipped with state-of-the-art technologies, prescriptions, and operations that mirror those offered in the United States. The key difference? The costs are significantly lower, making medical care in Mexico an attractive and viable option for health tourists seeking quality care without the exorbitant price tags.
Most Popular Medical Treatment: Dental Procedures, including dental implants and smile makeovers.
India: Eyes, hips and hearts
India has emerged as a leading health tourism destination, offering top-notch medical procedures at remarkably affordable prices. Specializing in low cost,-effective bypass surgeries and other high-end treatments, India has become the go-to choice for medical tourists seeking quality care without breaking the bank.
With over 100,000 patients from around the globe visiting each year, India's medical tourism industry is projected to reach a staggering $2 billion.
The country's reputation for advanced medical services and cutting-edge equipment precedes it, attracting health tourists seeking world-class treatments. Thanks to medical tourism hubs like Chennai and Noida, where foreign patients occupy half the hospital beds, Indian doctors are highly trained and equipped to handle complex medical and surgical procedures here.
Moreover, India's language barrier is significantly lower for English speakers, and hospitals are going the extra mile by providing translators for non-English speaking visitors.
One of India's most compelling advantages is its remarkably affordable healthcare costs, which can be as low as ten cents on the dollar compared to the U.S. or the UK. The country offers a wide range of popular treatments, including bone-marrow transplants, eye surgeries, and hip grafting and replacement.
Most Popular Medical Treatment: Heart Surgery, including coronary artery bypass grafting (CABG) and angioplasty.
Singapore: Capital of quality pioneering fertility treatments
Singapore stands as a beacon of excellence in the global medical arena. While the cost of healthcare may be higher here than other countries, the city-state's reputation as one of the world's freest economies and a highly developed nation has cemented its position as a sought-after medical tourism hub for both Asian and Western patients.
Among its many specialties, Singapore boasts top-notch cancer treatment facilities, with Gleneagles Hospital garnering accolades as one of the top ten hospitals worldwide, according to a prominent health travel group. Nevertheless, the city-state is home to numerous other hospitals that offer exceptional care, reflecting its commitment to ensuring optimal healthcare for all.
Singapore's exceptional healthcare system has earned it the esteemed title of the best in Asia and sixth-best in the world, as rated by the World Health Organization. While some may argue that Singapore's efficient and somewhat socialist healthcare model could serve as a global exemplar, personal responsibility plays a pivotal role in keeping healthcare costs reasonable.
Though cardiac surgery in Singapore may entail higher expenses compared to other medical tourism destinations like Thailand, the unparalleled quality of life offered by the city-state is worth every penny. So much so that one U.S.-based grocery chain even covered the entire hospital bill, along with travel costs for two, for employees undergoing hip and knee replacements in Singapore.
Most Popular Medical Treatment: Fertility Treatments, fertility treatment including in-vitro fertilization (IVF) and egg freezing.
Malaysia: Asia's discounted alternative
With its state-of-the-art medical infrastructure and cost-effective solutions, Malaysia emerges as a prime medical destination, for over half a million medical tourists, primarily from Asia, each year. This vibrant country has successfully established medical facilities that rival Singapore's standards, but at significantly lower price points.
Eager to cater to the growing demand for medical tourism, Malaysia has strategically set up agencies to attract hundreds of thousands of health tourists seeking treatments for various conditions, ranging from burns to heart conditions.
As Singapore's healthcare costs rise, Kuala Lumpur gracefully steps in to fill the void with top-notch medical facilities that come at a fraction of the expense. The city's modern amenities and English proficiency further enhance its appeal, making it an excellent alternative to other medical tourism hotspots in the region.
Malaysia's exceptional healthcare services, coupled with its accessible infrastructure and widespread use of English, create an inviting environment for international patients. The country's commitment to quality healthcare has positioned it as a standout destination for many medical tourists, seeking affordability without compromising on medical excellence.
Most Popular Medical Treatment: Orthopedic Procedures, including joint replacements and spine surgeries.
Brazil: Beauty, butt lifts and body contouring
In Brazil, looking good is an obsession that permeates every aspect of life, driving the country to boast the highest number of cosmetic surgeons on Earth. With such a beauty-centric mindset, it comes as no surprise that the nation hosts more plastic surgeons than any other place on the globe.
Here, the art of plastic surgery is elevated to new heights, with procedures performed in esteemed hospitals rather than mere offices. Brazilian doctors undergo rigorous training, mastering their craft to deliver exceptional results to their patients. Previously, medical tourism in Brazil was primarily reserved for elective cosmetic procedures only, but the landscape has evolved significantly.
Remarkably, Brazil claims the first JCI-accredited hospital outside of the United States, the renowned Hospital Israelita Albert Einstein in São Paulo. Now, the country boasts over 40 JCI-accredited hospitals, cementing its position as a global healthcare player.
While Brazil's medical system may not be the most efficient on this list, it stands shoulder to shoulder with the United States in terms of quality. The real allure for health tourists lies in the cost-saving opportunities, as plastic surgery expenses can be up to 60% less than in Western countries.
Most Popular Medical Treatment: Liposuction and Body Contouring, including Brazilian butt lifts.
Turkey: Bright eyes and even brighter teeth
Nestled at the crossroads of Europe, Asia, and the Middle East, Turkey emerges as a burgeoning medical tourism hub, offering a myriad of world-class health treatment centers, rejuvenating spas, skilled dentists, and gifted cosmetic surgeons.
This enchanting country has embraced its role as a top destination for health tourists seeking affordable yet exceptional medical care. With a plethora of options, Turkey caters to diverse medical needs, making it an enticing choice for individuals from around the globe.
One area where Turkey truly shines is in eye health specialists, boasting the most advanced ocular procedures at a fraction of the cost you would incur elsewhere. With procedures priced as low as USD 5000, Turkey beckons those seeking top-tier care without breaking the bank.
As Turkey's economy continues to flourish, its medical tourism industry is expected to soar to new heights. The nation's focus on its relationship with the EU further accentuates its position as an attractive destination for health tourists.
Most Popular Medical Treatment: Eye Surgery, including LASIK and cataract removal.
Czech Republic: Europe's hidden cosmetic gem
Nestled within the European Union, the Czech Republic shines as a captivating option for top-notch healthcare services in Europe. Situated in the heart of the continent, this beautiful country boasts a myriad of highly-developed European services, all offered at a remarkable value compared to its Western counterparts.
Renowned for its exceptional dental care and cosmetic surgeries, the country has earned a stellar reputation as a sought-after destination for those seeking specialized medical services. Cosmetic surgeries can be completed at a fraction of the cost found in the UK, with savings of up to sixty percent.
Yet, the Czech Republic offers more than just exceptional medical care. Prague, one of Europe's best-value cities to live in, boasts a vibrant lifestyle that caters to diverse interests. Beyond medical tourism, the Czech Republic emerges as a low-tax European haven, attracting individuals seeking business opportunities and an enhanced quality of life.
Most Popular Medical Treatment: Plastic Surgery, including double eyelid surgery and nose reshaping.
Costa Rica: Central America's tooth haven
Costa Rica's allure lies not only in its pristine beaches and lush landscapes but also in its flourishing healthcare system, making it a premier choice for those seeking top-quality medical services. With the convenience of the US dollar and a harmonious blend of government and private healthcare providers, patients have the freedom to tailor their healthcare experience to their needs.
The cost of medical procedures and doctor visits in Costa Rica is remarkably affordable, often only a quarter of what they would be in the US, and as one of the best countries with a territorial tax system, Costa Rica has become a magnet for those seeking world-class care without the staggering expenses.
Embracing its reputation as a sought-after medical tourism destination, Costa Rica welcomed around 40,000 health tourists last year, with 15,000 seeking transformative dental care. The dental tourism niche thrives here, offering procedures like tooth replacements for a mere fraction of the costs you'd find in North America, a bargain that even includes plane tickets and accommodation.
Most Popular Medical Treatment: Dental care, implants, crowns, veneers, bridges, dentures.
United Arab Emirates (UAE): The cutting-edge new kid on the block
With its strategic initiatives and favorable ecosystem, the UAE is positioned to experience the fastest growth in the Middle East's medical tourism sector. Supported by mandatory insurance in Dubai, expanding medical travel options, a growing population, a medical tourism index and rising medical inflation, the country's medical travel industry is projected to reach an impressive US$ 53.5 billion by 2028.
Dubai, in particular, holds a majority share of the lucrative medical travel market, making it a sought-after destination for international patients.
Renowned for its state-of-the-art medical services, the UAE caters to a diverse range of treatments, including plastic surgery, orthopedics, sports medicine, ophthalmology, preventative healthcare, dental surgery, wellness programs, dermatology, and aesthetic procedures. International patients flock to the country seeking cutting-edge treatments and exceptional healthcare facilities.
The combination of world-class medical services, a robust healthcare infrastructure, and the government's proactive response to the pandemic has positioned the UAE as a thriving medical tourism destination.
Most Popular Medical Treatment: Medical Check-ups and Health Screenings, including executive health packages.
To read more about medical tourism click here.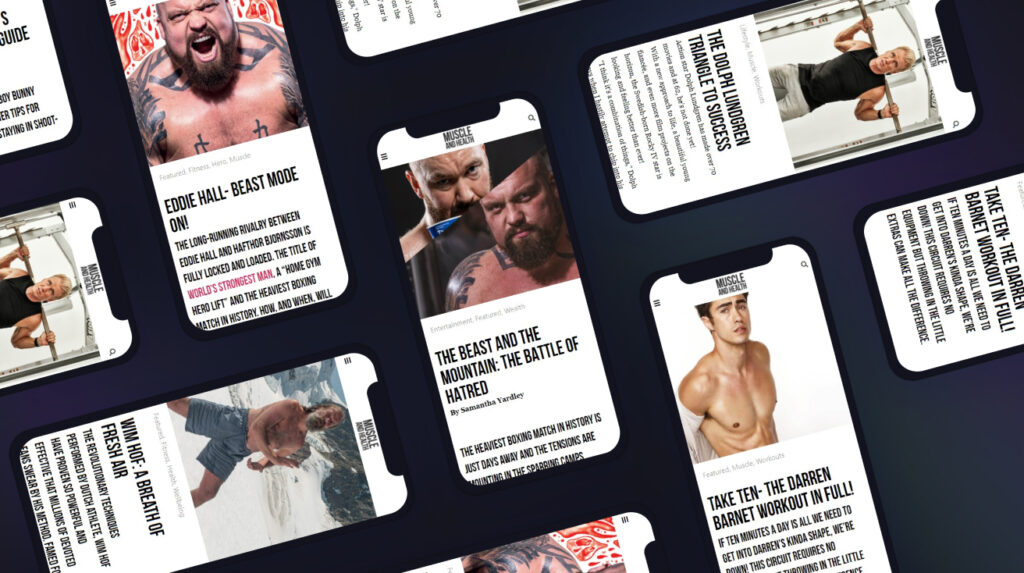 get all the latest mucle, health and wealth news delivered straight to your inbox