Plastic Pandemic: The Fatal Underworld of Medical Tourism by Jack Franks
Venturing into medical tourism, a world where healthcare and globe-trotting intertwine, presents hope and disquiet.
Beyond the perfectly sculpted procedures which leave many with an aesthetic long dreamt of, the world is witnessing fatal tales of death and negligence, damaging the medical tourism sphere.
The prospect of undergoing medical procedures in exotic destinations, often at a fraction of the cost compared to their home countries, has led to a booming industry attracting millions of patients each year.
However, beneath the glossy surface of this global phenomenon lies a dark and alarming reality. A clandestine underworld has emerged within medical tourism, exposing unsuspecting patients to dangerous and sometimes fatal risks.
Unregulated clinics, unlicensed practitioners, and dubious practices have led to a plastic pandemic with devastating consequences.
We delve into the shadowy corners of medical tourism, shedding light on unethical practices, shocking statistics, and heartbreaking stories that demand urgent attention.
Let's take a trip to three locations: South Korea, Florida and the town of Matamoros on the Mexican border, to lift the lid on the latest medical tourism epidemics.
South Korea's Ghost Doctor Epidemic
As affordable healthcare beckons from far-off lands, the specter of 'ghost doctors' haunts the industry, evoking ethics and patient safety questions.
Ghost doctors, enigmatic figures lurking in the medical tourism shadows – unlicensed and sometimes underqualified – are mysterious practitioners operating in unregulated clinics, offering medical treatments at alluringly lower costs.
While some may boast adequate training and experience, others still need to gain the skills and knowledge required for safe and effective healthcare. As medical tourists seek advice and treatment, the allure of cutting costs often blinds them to the potential risks lurking in the shadows.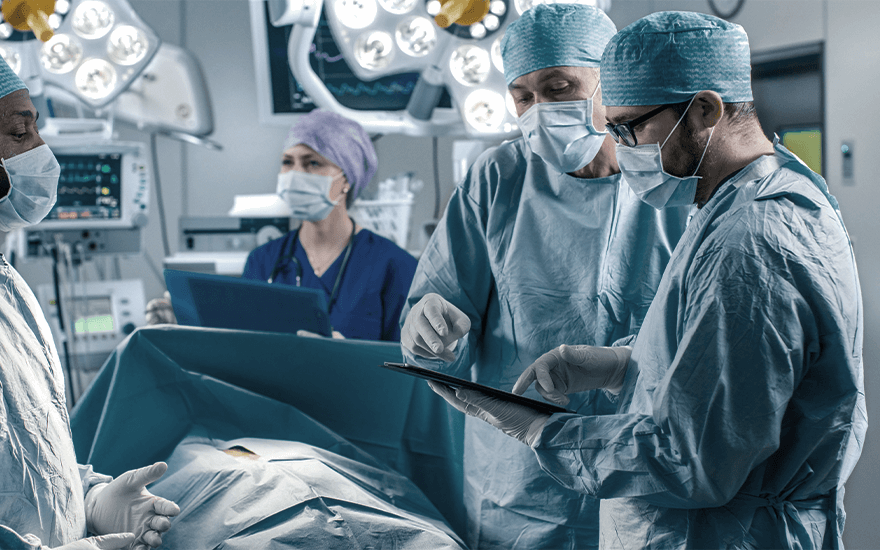 The ghost doctor's siren call is not without appeal, as patients receive counsel from top-tier doctors without stepping outside their home countries. For healthcare providers, it opens portals to broader markets and a chance to expand their reach and revenue.
Yet, beneath the allure lies a haunting truth. Using ghost doctors can lead to a hauntingly compromised quality of healthcare, a ghostly echo of what patients should rightfully expect.
Look no further than South Korea, where 226 people were injured, had side effects, required re-surgery or died during plastic surgery, according to the Korea Consumer Agency, between 2016 and 2020.
Despite the illegal practice in the country, the numbers tell a different tale. Weak regulations within its thriving 10.7 billion dollar plastic surgery industry have opened the door for unqualified staff substitutes for surgeons. 
Qualified doctors' workload is so stretched – they often simultaneously conduct multiple operations – that they rely on ghost doctors to take on some of the extra work for them, a process which has yielded fatal consequences over time.
The stakes are high, with potential penalties of up to five years behind bars or a hefty fine of 50 million won ($44,000) haunting those who dare to order or perform such acts. But proving these elusive crimes becomes a daunting task, with many substitute doctors leaving no trace while clinics cloak themselves in darkness, devoid of the watchful eye of CCTV cameras.
Progress was finally made in August 2021, when South Korean lawmakers passed a law requiring hospitals to place surveillance cameras in operating rooms, making it the first developed country to need closed-circuit cameras to record surgical procedures.
Named the 'Kwon Dae-hee' – after a university junior who died of a hemorrhage in October 2016 – Kwon's mother conducted a long and lonely personal crusade outside South Korea's parliament building in Seoul, becoming a high-profile advocate for change in the industry.
Her son spent 49 days in a coma due to a jawline surgery in the up-market neighborhood of Gangnam, a secretly booked procedure that went against his family's wishes.
On September 8, 2016, a skilled doctor embarked on the task of reshaping his jawline. This procedure, a sought-after choice in East Asia – costing 6.5 million won ($5,766) typically lasts one to two hours.
But it didn't go to plan. Following excessive bleeding, Kwon was rushed to hospital, and following a meticulous review of CCTV footage, his mother was horrified to see the surgery was performed in part by an unqualified nursing assistant and an intern doctor, not by the chief, plastic surgeon as promised.
This led to Kwon losing over 3.5 liters of blood. He later died of excessive bleeding.
With the video evidence she collected, Lee sued the hospital and the head surgeon, who was later found guilty of involuntary manslaughter and sentenced to three years in prison.
Florida's Deadly Brazilian Butt Lifts
Since 2015, 21 women have died in Florida after having Brazilian butt lifts. One of those was Danea Plasencia, a 28-year-old mother of three, whose trip to Mia Aesthetics ended in tragedy.
A desire to look like the younger version of herself was the instigator, but she wanted to improve her figure to gain more tips as a waitress, a depressing sign of the times.
Danea's family was contacted after her surgery and encountered problems, with doctors telling relatives she suffered respiratory arrest. She was pronounced dead at 11.55 am on May 10, 2019.
Her death was attributed to a pulmonary fat embolism which occurs when fat is accidentally injected into the veins, causing Danea's heart to stop. 
The Brazilian butt lift has experienced a remarkable surge in popularity over the past two decades, becoming a sought-after cosmetic procedure.
In the last decade alone, the demand for this surgery has skyrocketed by over 800%. In 2011, 7,382 procedures were performed, and by 2021, the number had dramatically risen to an astonishing 61,387, as reported by the American Society.
It's known as a "blind" procedure, and surgeons can inadvertently injure the large vessels in the muscle or even inject fat directly into those vessels if the cannula goes too deep.
The fat can travel via the bloodstream to the heart and lungs, and deaths from such a pulmonary fat embolism can occur within hours of the procedure or even on the operating table.
In 2017, the Aesthetic Surgery Education and Research Foundation (ASERF) conducted a groundbreaking study that shed light on the risks of Brazilian butt lifts.
The findings indicated that this procedure might be one of the most difficult operations worldwide and, notably, the most hazardous aesthetic design ever performed.
The study surveyed 692 plastic surgeons, and the results were alarming. Approximately 3% of the surveyed surgeons reported experiencing at least one Posterior Fossa Edema (PFE) death, while 7% reported encountering at least one PFE from gluteal fat grafting.
The data estimated the mortality rate for BBLs, falling from one in 2,351 to one in 6,241 procedures. To put this into perspective, the estimated mortality rate for cosmetic breast surgery is considerably lower at one in 72,000.
But what makes Florida a particular hotspot for BBL and their fatal consequences? 
From 2019 to 2022, there have been 12 deaths due to PFE following BBL in South Florida, primarily due to low-budget, high-volume clinics that lean heavily on social media and advertise BBLs for as little as $2,900.
The budget nature of the procedures causes a mass workload for surgeons, some of which perform up to seven BBLs per day. A 2021 investigation by National Geographic found that surgeons at one clinic were running multiple BBLs simultaneously, rotating between rooms.
A numbing emergency across the border
Matamoros, a city in the northeastern Mexican state of Tamaulipas, lies directly across the border from Brownsville, Texas.
This year the town has witnessed regular acts of violence. It is a busy crossing point for cocaine, fentanyl, methamphetamine, weapons, and contraband due to its location near the borderline.
It's also hit the news for another reason. In May, mother-of-four Lauren Robinson, who was 29, died from fungal meningitis – one of three women who have met their end from the infection after they went to the northern Mexican border city of Matamoros for discounted plastic surgery.
The Centers for Disease Control and Prevention (CDC) has warned concerning individuals who underwent epidural anesthesia, which involves injecting anesthesia into the spine to numb specific body parts during surgery.
Such anesthesia is commonly used in various surgeries, including liposuction, breast augmentation, and Brazilian butt lifts, which can be significantly more affordable, sometimes over $16,000 cheaper than in the US.
The CDC has expressed concern that more than 200 Americans who traveled to clinics in Matamoros between January and May 13 may be at risk. 
Robinson suffered four strokes in her final weeks in hospital, with health officials believing the fungal infection was contracted from unsterilized equipment used during the plastic surgeries and that medication given to patients during an epidural may have been contaminated or in other drugs such as morphine. 
It's easy to see why so many would travel across the border for treatments, with Mexico offering significantly lower costs on procedures such as nose jobs, facelifts and gastric bypass.
In fact, Mexico's booming medical tourism industry sees around 1.2 million Americans travel south for affordable care each year and an even more significant number of international patients. 
Robinson's husband, Kevin, said, "Don't go to Mexico for anything like plastic surgery. It's not worth losing your life."
In March, four Americans who traveled to Matamoros were kidnapped, with Latavia "Tay" Washington McGee, the recipient of cosmetic surgery. Days later, they were found. McGee and one other traveler were found alive. The other two were dead.
The group was caught in a deadly shootout shortly after entering the city and kidnapped by armed men, which is when fatal shots killed two of the party.
While Americans have been put off visiting Matamoros for leisure, many still risk the journey to save on medical costs, particularly cosmetic procedures.
The tummy tuck one of the Americans had traveled to Mexico for would have cost between $7,000-$9,000 (€6,637-€8534) in South Carolina clinics, while in Matamoros, it is estimated to be as little as $2,500 (€2,370).
Risking your life for looks…
There is no doubt that the lure of medical tourism is strong and understandably so – with prices significantly lower than in places such as the US. 
And there are destinations with stringent regulations that can give you the look you want at a fraction of the price. 
But the age-old adage "if it's too good to be true, it probably is" rings loud and clear in this case. 
And no matter how strong the desire is to look good, you have to ask, is it really worth your life?
Read more about medical tourism here.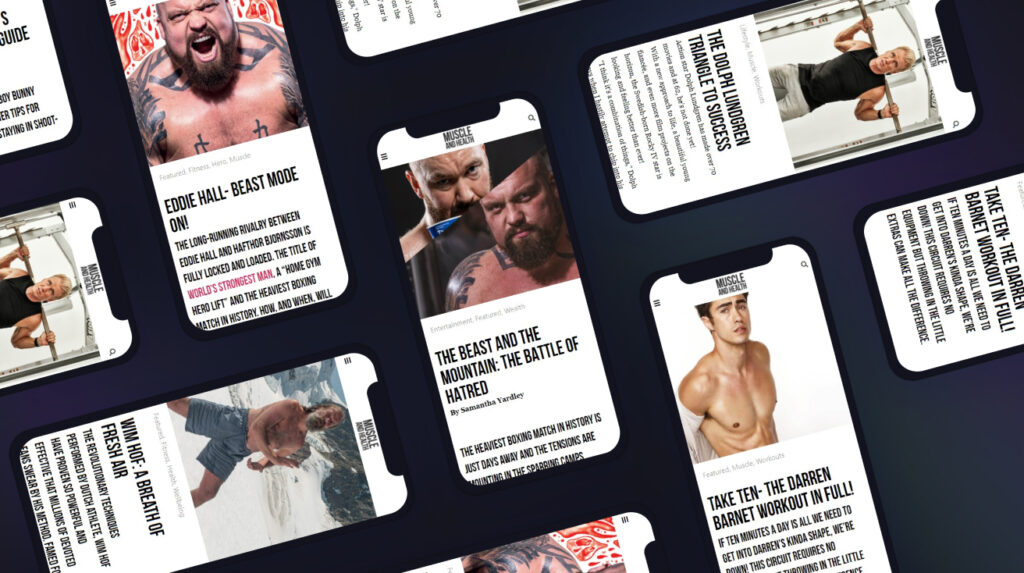 get all the latest mucle, health and wealth news delivered straight to your inbox