Thanks to the culinary imagination of dietician Jane Clarke, you can now enjoy fast-food OG the humble burger, outside of your weekly cheat meal. These protein-packed chicken and chickpea burgers offer a healthy twist on traditional beef burgers, without the usual heavy dose of saturated fat and salt.
INGREDIENTS (serves 4)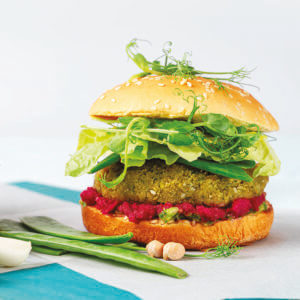 16 oz roast chicken
7 oz canned chickpeas, drained and rinsed
1 small onion, chopped
1 garlic clove, chopped
2 tsp finely chopped sage
6 oz wholemeal breadcrumbs
1 egg, beaten
 Salt and ground black pepper
Brioche or soft wholemeal bun, to serve
Put the chicken, chickpeas, onion, and garlic in a food processor to combine.
Put the mixture in a bowl, add the sage, 1.75 oz of the breadcrumbs, and enough of the egg to bind the mince without it becoming too sloppy. Season to taste.
Spread the remaining breadcrumbs on a large baking sheet and, taking a handful of mixture at a time, form a ball, then roll in the breadcrumbs until completely coated. Grill until the coating turns golden brown. Serve immediately in a bun or with salad.
Kcals: 667 | Fat: 12.9g | Carbs: 51.8g | Protein: 37.3g
ABOUT CHICKPEAS
BUTYRATE
Help increase your production of butyrate, a fatty acid famed for reducing inflammation in colon cells, which may lower your risk of developing colon cancer.
SAPONINS
Chickpeas are a great source of saponins, plant compounds that have been studied for their tumor-inhibiting properties.
B VITAMINS
Packed full of B vitamins which are celebrated for their potential to lessen the risk of developing breast and lung cancer.
PRO-TIP!
ADD SOME BEET HUMMUS TO YOUR BURGER AND BLOW YOUR TASTEBUDS AWAY!
Jane Clarke is a dietitian and Cordon Bleu chef with more than 30 years' experience in the nutrition industry. She is the author of nine best-selling books, columnist, and regularly contributes on TV. She has worked with Jamie Oliver on several of his projects and now leads Nourish by Jane Clarke, which provides a solution to the problem of undernourishment and provides empowerment and inspiration to those who are facing a health challenge, such as cancer and dementia.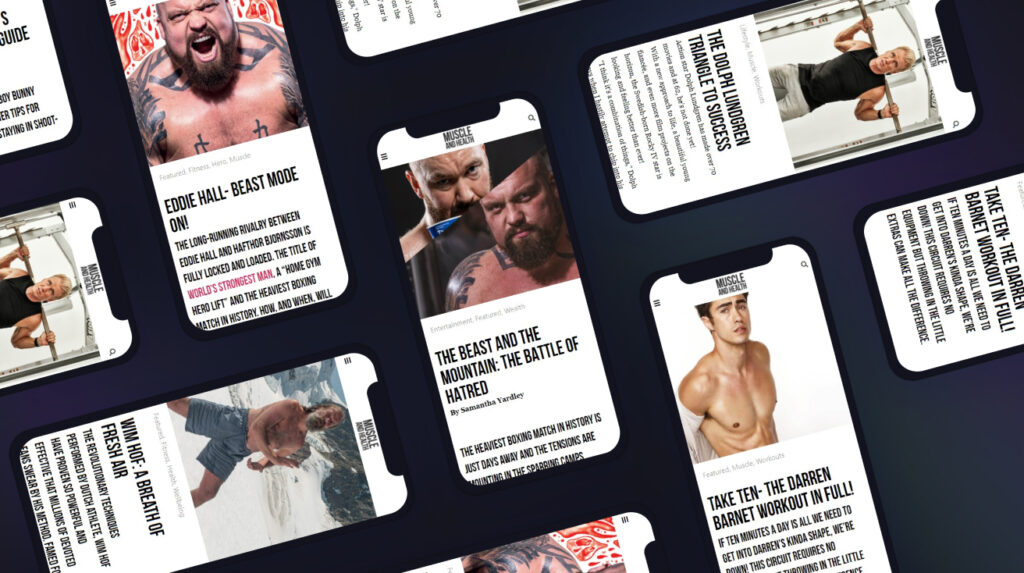 get all the latest mucle, health and wealth news delivered straight to your inbox