By Jack Franks
Photo credit: Kate Fesik
"If I want to eat a slice of pizza, I will eat a piece. I'm not going to deprive myself anymore."
Leah Van Dale's mentality has dramatically changed since the days she and fellow LA Lakers cheerleaders would remove jewelry to make strict weekly weigh-ins.
Now a former WWE Smackdown Women's Champion and entrepreneur, Leah Van Dale have faced many obstacles and pressures throughout her career to look a certain way, and maintain society's idea of the "perfect" body. 
Through developing a sense of empowerment when it comes to her image, she strives to practice self-love, radiate confidence and hopes to influence other female athletes to embrace who they are and to break away from the traditional norms of society concerning body shapes and what it means to be a woman.
Following a traumatic 2022 in which the star announced she suffered a miscarriage and had treatment for an ectopic pregnancy, Leah Van Dale returned to the ring on the January 30, 2023 episode of Raw, showcasing the presence which earned her the nickname the "Princess of Staten Island."
Outside the ring, she has worked hard to earn her WWE title accomplishments and wins since joining the world's preeminent professional wrestling promotion in 2013 as a former Los Angeles Laker Girl and New England Patriots cheerleader. 
With a new name, positive outlook, and perspective on life, 2023 represents a fresh beginning for Van Dale and her husband, Corey Graves. The world is back at the feet of one of WWE's most prominent female figures, athlete, entrepreneur, podcaster, and fashionista.
Just a small-town girl
Rich in history, Spencer is located in central Worcester County, twenty minutes west of Worcester via Route 9 and about forty-five minutes from Springfield via Routes 49, 20, and the Massachusetts Turnpike.
In 1987, around 11,000 people resided in a sparsely populated town in a place known for its many acres of preserved parks and hiking areas.
This is where Leah Van Dale, a "painfully shy" young girl, would grow up with her younger sister and parents. "It was such a small town; you had to drive 30 minutes just to get to a major highway. I wouldn't have changed it for anything.
"I really am grateful for the way I grew up because I feel like it really allowed me to use my imagination and be creative all the time because my sister and I were just constantly making home movies and home videos, and I got put into dance when I was three years old, because of where I lived. So I feel like if I didn't grow up there, then I wouldn't have been on the path I'm on now, so I'm so grateful for that."
From her early years,  Leah Van Dale was aware of the importance of fitness and health, a concept thrust upon her by her parents, who were both active and health-conscious. It's no surprise then that she instinctively veered towards ballet, tap, and jazz to keep fit and develop.
Dancing would become her outlet over time, allowing her to break out of the shyness which seems almost inconceivable given her role and persona today. "I knew I never wanted just to have a normal job. I always wanted to be involved in fitness. I just loved performing because of my passion for dance.
"I was so painfully shy growing up, I couldn't even order an ice cream cone at the ice cream shop down the street. I had to have my younger sister do it for me. That's how shy I was. So when I was on stage, when I was dancing, for me, that was my outlet, that was my way to be who I wish I was, because I got to just be big and over the top."
It would be interesting to see how a young Leah would react if she knew that millions of people would be watching her at colossal sporting venues, with cameras and phones glaring at her with anticipation.
She may have developed into an outgoing and extroverted character, but the childhood version of Van Dale is still in there despite her fame. "I'm a different person now. I've come out of my shell. I think it was shortly after I graduated college; I was just like, 'You know what? Screw it? Why am I living my life this way?' I want to just be comfortable in who I am and really just stop being so damn shy."
"When I tell people that I'm shy, they're like, 'You are not shy. I do not believe that.' But I am, I still am very shy, and I think it's when I turn into Carmella, I can turn it on, or if I'm doing interviews, or if someone recognizes me, then I can turn into that mode, but in everyday life, I'm actually still pretty quiet and reserved."
Leah Van Dale was the girl eating carrot sticks at school instead of chips at David Prouty High School, a small facility that featured a class of just 140 people at her time of graduation. The fact the school, along with Spencer as a whole, was so diminutive inspired her to explore and find out what other opportunities were out there.
Cheers to that
After graduating from the University of Massachusetts Dartmouth in 2010, her journey within the sports entertainment industry began. The world of cheerleading was an alien concept to Van Dale at the age of 22, with her background in dance dominating her athletic prospects. But dance wasn't enough. She wanted to think bigger.
"I always wanted to perform, I always wanted to be in entertainment, and I thought going to the NFL would be such a massive thing, so I tried out for the New England Patriots and I made it right away. I was shocked, I couldn't even believe it. So I felt like I had made it, arrived, was doing big things as I thought, and had so much fun doing it.
"I never had a cheerleading background, but a lot of what we did was dance. So I just had so much fun, and I made so many lifelong friends that I still talk to this day, and it was just a little taste for me of the entertainment industry and made me just want more."
Van Dale would eventually move to Los Angeles after three seasons with the Patriots – the maximum time you could cheer for the team. She was "ready for a change" and flew out to LA the day before the Los Angeles Lakers tryouts.
The Lakers had just come off the back of a championship-winning season, were coached by the legendary former Chicago Bulls conductor, Phil Jackson, and had a team boasting the league's MVP, Kobe Bryant. All 41 home games at the Staples Centre were sell-outs, making the Lakers the hottest prospect for aspiring cheerleaders.
"There were almost 700 girls there for the audition, and only six spots were open on the team. I felt so out of my element. I kept making it to the next round, and after almost two months of tryouts and training, I made it."
Leah Van Dale packed a suitcase and flew west to take on the next chapter of her life in the bright lights of LA, far from the idyllic setting she was raised in.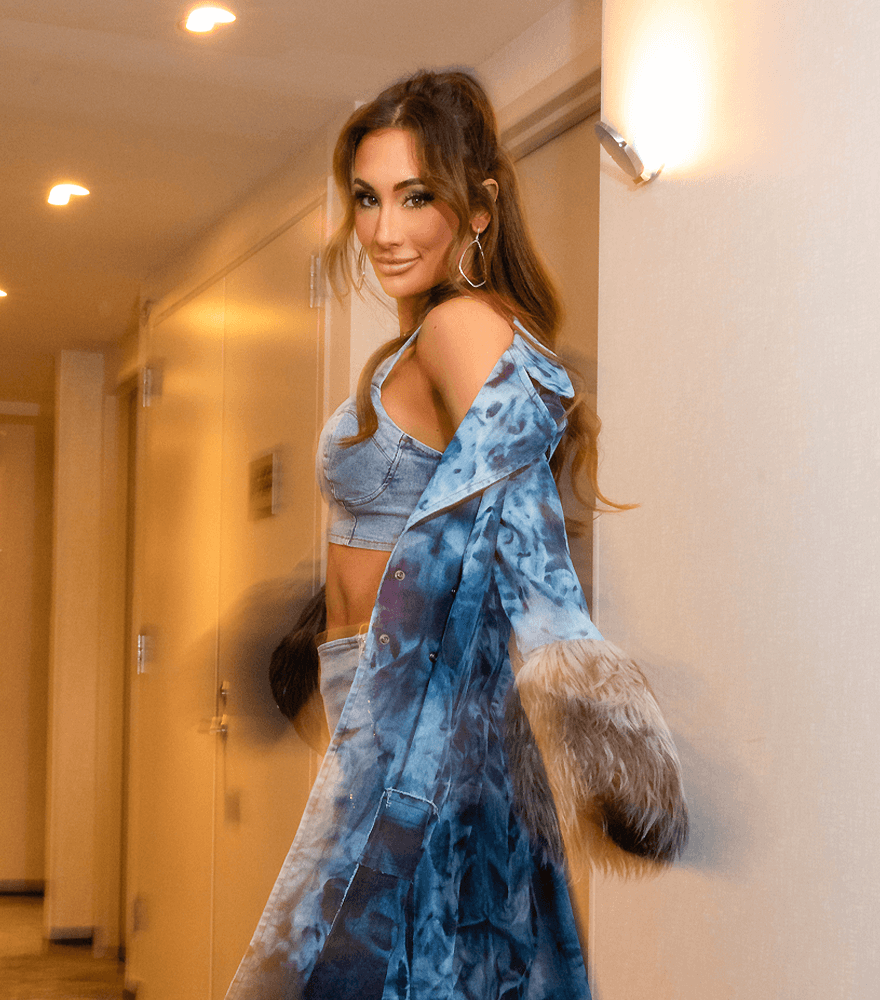 While cheering for the Lakers brought Van Dale a plethora of good memories and ushered in new friends, many of whom she still keeps in touch with to this day, the topic of body image was a consistent force.
Van Dale says she was "always conscious" of her body image. "We had weigh-ins weekly. I know many of my close girlfriends would struggle so much with those weigh-ins, they would really stress out about them, and that for me, was so hard to watch.
"Growing up dancing, I always was very conscious and aware of my body, and making sure that I looked a certain way and ate a certain way. It was on another level to see these girls really stressing about the weigh-ins. They would take off as much jewelry and everything they could – even a hair tie – just to ensure they weighed a certain weight, which was not healthy. Looking back, watching them struggle like that, it was just really hard."
In 2018, a former New Orleans Saints cheerleader sued the organization and the NFL over workplace practices alleging that the team's policies were used to control cheerleaders on and off the field. Bailey Davis spoke of being told to wear makeup at all times and keep up their appearance to maintain their place on the team.
Davis also underwent the same weigh-in process as Van Dale did with the Lakers. "You would not eat that day. You would not drink anything because you had to be the weight you were at auditions, or you could be benched.
"I would hear things going on, and girls would sweat themselves out in the car before weigh-ins and before practices. There was one practice where a girl sweated herself out in the car, and she passed out and had to go to the hospital. The director told us to get the ambulance to park on the side, and no one would know."
Now, at the age of 35, Van Dale reflects on this period with the wisdom and assurance of someone who knows it wasn't a realistic way to live or portray how women look. "People have a specific image that springs to mind when they think of NFL cheerleaders or NBA dancers.
"I don't want to compare it to Victoria's Secret or something like that, but you just assume everyone is in great shape and has a certain look. It's not realistic; that's not how all women look.
"I think it's important for body positivity and for women to feel good about themselves, and I think it's important for young girls to see women of all shapes and sizes when they're looking at these teams and realize, "Okay, you know what? She looks like that, and I look like her; I could do that one day."
"I think that's really such a cool thing to be able to show young women. So whether or not that's the route that the NFL takes, I'm not sure, but I just would hate to see women be struggling as I did back then."
Fulfilling a dream
While dancing was always a passion, wrestling truly captivated Van Dale from a young age. You don't have to look far to see where that love came from. Her father, Paul, was a televised wrestler back in the late '80s and '90s.
Sometimes called Jobber, Paul was introduced as an enhancement talent in 1988. Enhancement talent played a pivotal role in the golden age of wrestling, making stars out of those being pushed for greatness. Though they might have spent more time looking up at the lights than most, that should not diminish their importance in the grand scheme of things.
As well as actively pursuing a fighting career, Paul had established himself as a reliable and safe professional wrestler who could be trusted in the ring with whoever he was booked with. His first appearance on WWE television came on a Superstars of Wrestling taping in August 1988, coming opposite Hall of Famer the Big Boss Man.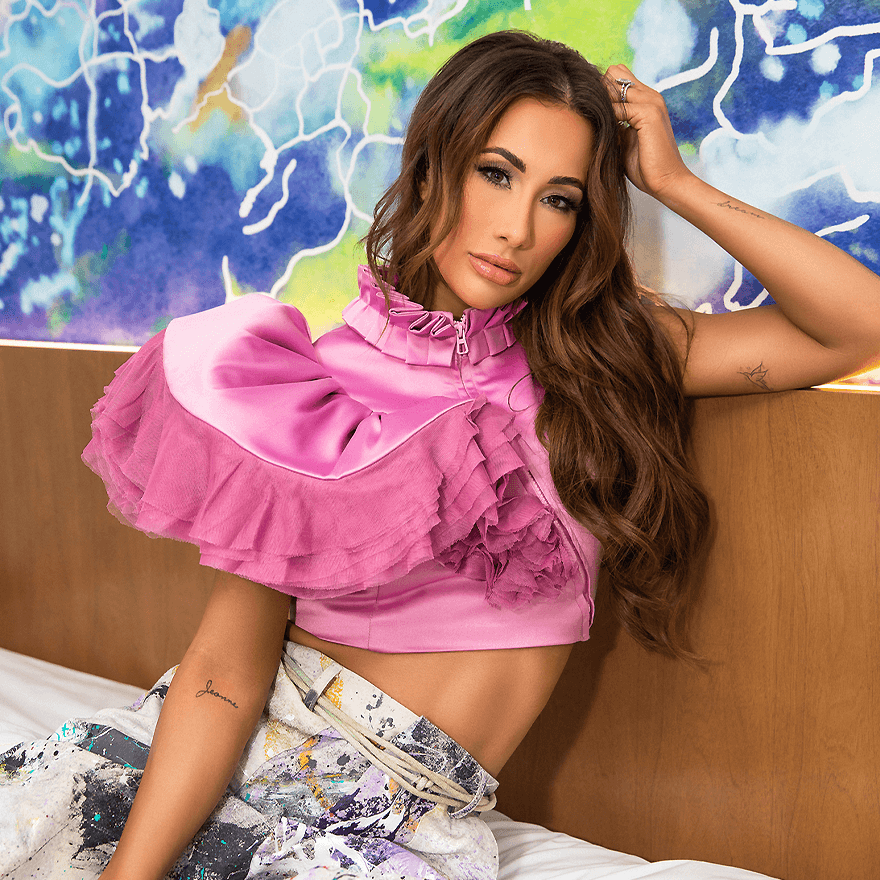 During the course of his wrestling career, he would end up in the ring with seven men who went on to join the WWE Hall of Fame, with Shawn Michaels, Diesel and Mr. Perfect the headline names.
Inspired by her father, wrestling was a childhood dream for Van Dale, who cites Miss Elizabeth as her idol. "She was always so fabulous with how she dressed and how she carried herself. She was always so classy."
Having cheered in the NFL and become a successful Lakers girl, Van Dale was at a crossroads. "I never in a million years thought it was something I would do. I had cheered for three years in the NFL, I was a Laker girl, I had already graduated college, I just didn't know what this next step would be."
"I actually had an agent that I was using for dance, and they had come to me with this tryout for WWE. I thought this was not at all what I was expecting, but I'm going to try it. I'm going to do it and see what happens."
What followed was a two-week-long tryout, in which the large pool of hopefuls dwindled down as the week went on. By the end of the process, only two women were left standing. Van Dale and Dana Brooke. At this stage, there were no guarantees, with both girls being forced to wait by the phone for weeks, waiting for a life-changing call. Eventually, it came.
"A few weeks go by, and I'm just waiting, waiting, waiting, and finally, I get a call saying, "We want to offer you a contract, let's do it." That was in July 2013, and my first day was September 30th.
"It all went so fast, and it just felt right to me; I just knew that was a path I was supposed to be on. I knew it was where I was supposed to be, and I can't even believe it's been ten years. It's so crazy. The 10 years have just flown by."
Brooke signed her contract at the same time, and the pair are still entertaining WWE fans to this day.
The new WWE Diva originally worked under the ring name Leah Van Damme, and she was assigned to the company's development territory WWE NXT in September 2013. However, her true ring identity was the moment she stepped out of the shadows. Carmella was born.
"I came up with it. I really wanted to do an Italian character. I thought more like Carmella Soprano, Mob Wives, and Real Housewives of New Jersey. I didn't come from wrestling. Many of the girls back then came from the independent circuit and had years of experience, and I did not, so I knew I needed to bring something different to the table.
"I knew I wasn't necessarily going to be the best in the ring, but I'm going to have the best character, so that is what I've really honed in on. I think to this day, I have a very strong character, and I'm grateful that that's what I really made sure I focused on.
"Anyone could go learn the moves, but not everyone has the charisma and the character to just get under people's skin, and I think that's what I do, so I have so much fun doing it."
In her ten years in the ring, Carmella boasts several titles wins on her resume, including being the first-ever Women's Money in the Bank winner, a WWE SmackDown Women's Champion, WWE Women's Tag Team Champion and WWE 24/7 Champion.
Moving forward after a tough 2022
After several months away from the limelight, Carmella returned to WWE Monday Night Raw in January. There's no doubt that 2023 is hers for the taking, but last year dealt both incredible highs and devastating lows.
In happy news, the former SmackDown Women's Champion tied the knot with her WWE colleague, Corey Graves, back in April, and the loved-up couple could let loose and even indulge in a little wedding cake.
But with the married couple still basking in the glow of being newlyweds, 2022 would prove to throw up some devastating challenges. On Oct. 25, partway through her hiatus from the ring due to a concussion, the WWE Superstar shared her story of pregnancy loss, having suffered a miscarriage in September and an ectopic pregnancy just weeks later.
"When I went through the first miscarriage, I didn't tell anyone. I just kept it to myself, which was difficult because I was a changed person. When you lose a child, it's devastating. I just felt like after I had gone through it the second time and almost lost my life, I need to start sharing this, I need to talk about it, because I felt so alone, I felt so isolated, I felt like I had no one to talk to, I didn't know anyone that had gone through anything like that. I knew if I was feeling that way, then surely other women out there feel the same exact way. It was the darkest, toughest time of my life, but I felt like I needed to turn that into something good to help other women, and that's what I've done."
Van Dale's courage has already helped hundreds of women with ectopic pregnancies. Ectopic pregnancy, which is also called a tubal pregnancy, is relatively rare. It occurs in an estimated 1% to 2% of pregnancies, with about 1 in every 50 pregnancies in the U.S. an ectopic one.
"I've heard from so many women all over, even women that I actually knew that went through it, and they didn't even tell anyone, and they came to me and said, "Oh my gosh, I went through that too, but I felt like I couldn't talk about it."
"For me, that just really felt like I opened the floodgates and made sure that I can be an ear for anyone that has gone through it, because I know what it's like to feel so alone, so that's why I really felt like it was important for me to talk about it."
Leah Van Dale utilized social media for good to let the world know of her trauma, sharing the news with her 3.3 million followers on the last day of October. The transparency of her post aligned with the WWE Divas ethos on social media and the way people portray their lives.
"Social media is currently full of either edited photos from celebrities or carefully-picked content from your average users. This has created a bubble in which everyone seems to be happy and thriving as we don't see the raw day-to-day life, only the perfect moments," sys Sol Campbell, writing for The Drum in a 2022 article, coincidentally the same day Van Dale posted about her ectopic pregnancy.
"We're seeing more and more content creators post behind-the-scenes content on their stories or celebrities joining in with TikTok trends without the high production value. The gap between social media's reality and our own reality is shrinking.
"I think it's important to show other people – men included – that what you see on social media is not real. We need to remind each other we're all human and that social media is not real. It's such a negative space that I feel it can be used for so much better. So if I can do some of that, my job is done."
How Van Dale finds the time to even use social media amongst the relentless and hectic WWE schedule is a miracle in itself. Unlike other entertainment franchises and sports, there is no off-season.
WWE employees aren't working a show a week. On average, a WWE Superstar travels to three different shows a week. Usually, the schedule features a TV taping along with two live events. It is also common for a wrestler to work four shows, in four different cities. Plus, at least once a month, WWE holds a PPV event too.
For a Superstar on RAW this means a hectic schedule. Due to this, wrestlers very seldom have full weeks at home, perhaps managing to spend just two or three days with their loved ones and families.
"I'm always on the road. I leave tomorrow morning, I have a show Saturday, Sunday, and Monday, then I'm home Tuesday, I have a couple of appearances next week in DC, and then I'm back home for a day, then I'm back on the road.
"It's just a crazy time, but it's exciting. We have WrestleMania in two weeks, our biggest show of the year. It's like our Super Bowl, so it's always something, and it's so much fun and I wouldn't have it any other way."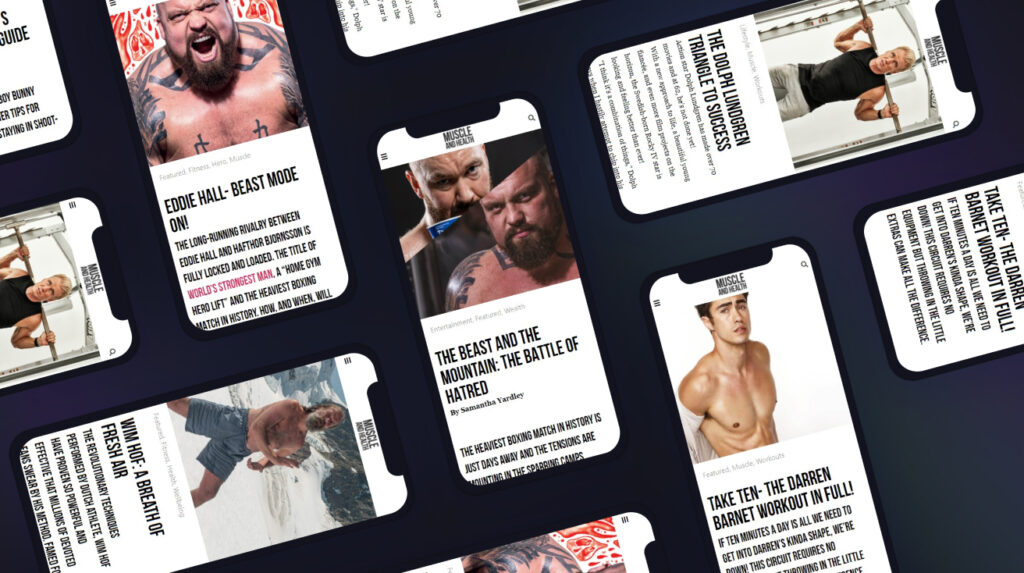 get all the latest mucle, health and wealth news delivered straight to your inbox