By Jack Franks
Talk about going public. No longer are relationships confirmed with a quick Facebook status update.
Naturally, when a notable sporting figure gets together with, let's say, a 12-time Grammy winner, the eyes, ears, fingertips, and lenses of the globe perk up and take notice.
Talk about being at the right place at the right time! Taylor Swift and Travis Kelce leaving Arrowhead together after the game. #Bears #ChiefsKingdom #NFL pic.twitter.com/wrMoDszOme

— Jarrett Payton (@paytonsun) September 25, 2023
Travis Kelce and Taylor Swift are the names on everyone's lips. The duo's very public appearance has sparked bedlam among NFL supporters and the pop singers' fan base known as 'Swifties.'
It's the romantic clash of two titans in their respective fields—a modern-day romance shared—naturally—between Kelce and Swift. Oh, and millions of curious onlookers gasping for every minuscule update in their courtship.
Swift's appearance at the Arrowhead Stadium during the off-season from her tour is the culmination of months of effort on Kelce's part. 
He kicked off the rumors on his podcast 'New Heights' after sharing his disappointment in not being able to present the singer with a friendship bracelet engraved with his cell number at one of her 'Eras Tour' shows.
Swapping friendship bracelets at the Eras tour is a core part of the Taylor Swift fandom. It's an effort to share the love in the community and references lyrics from the song "You're On Your Own, Kid" from the star's 2022 album, Midnights.
Flirtatious hints and childlike declarations fleetingly followed as details began to drip-feed just before Travis Kelce invited Swift to a Chiefs game on an appearance on the 'The Pat McAfee Show.'
Taylor Swift chatting it up with Travis Kelce's mom, Donna ❤️

(via @NFL)pic.twitter.com/n2Ez2LkWFm

— SportsCenter (@SportsCenter) September 24, 2023
It turns out he knew something we didn't! Just three days later, at the Chiefs vs. Bears game, the camera panned to 12-time Grammy award winner Taylor Swift in a VIP suite with none other than Kelce's Mom. 
In the words of Taylor….Everything has Changed.
A run-of-the-mill game suddenly took on culturally seismic significance, another milestone moment in the high-profile love novels of both Kelce and Swift—a duo who have both had very public relationships documented from their blossoming starts to their heartbreaking conclusions.
Kelce—considered one of the greatest tight ends in NFL history—witnessed a massive spike in his profile after appearing on the dating show 'Catching Kelce' in 2016. While Swift's incredible music career has often been overshadowed by rumors around who her chart-topping songs are about. 
View this post on Instagram
Following the Chief's 41-10 victory at the Arrowhead Stadium—in which Kelce showed zero nerves by scoring a touchdown—the pair were seen leaving the stadium in a video that has been viewed more than 15 million times.
As far as hard launches go, this was HARD. We're talking about a diamond, graphene, spider silk level of hard.
But, it's not the first time two global superstars have announced themselves on the biggest public stage possible, and it definitely won't be the last.
What is a hard launch? 
Travis Kelce and Taylor Swift's NFL love-in already ranks amongst the most notable hard launches of the 21st century. But what do we mean when we say 'hard launch.'
Social media has played a significant part in the viral term, with various platforms promoting an oversharing culture that can allow anyone to peek through the looking glass and get a glimpse of the intimate moments of their favorite celebs.
Not to be confused by its more subtle 'soft launch' younger sibling, a 'hard launch' is a more explicit revealing of a new relationship, usually presented on Instagram or TikTok—and delivered by a photo or video with an accompanying caption.
It's an explicit, unapologetic announcement to the world and very on-trend right now: a screaming declaration to the world.
Non-sporting examples are endless. Machine Gun Kelly told his followers he waited for an eternity to find Megan Fox in 2020 as the pair posed in a mirror selfie. 
Zeydana called co-star Tom Holland 'My Spider-Man,' which sent the web (see what we did there) into meltdown, while singer Lizzo literally captioned a photo with Myke Wright, "Hard launch."
A soft launch is a little more reserved in comparison: a pair holding hands for a candid shot, a silhouette across the dinner table hard to make out or a distant figure. Soft launches are naturally more mysterious and foreboding, while hard launches get straight to the point and ditch the shackles.
Grazia writer Georgia Aspinall believes Swift and Kelce's hard launch belongs in a different category, ushering in a new era of calculated and casual announcements: 
"It's not all that contrived, perhaps it's just too 'basic' to announce a relationship on IG these days.
"Much like changing your Facebook status, posting an orchestrated 'couple shot' online to let followers know you're 'off the market' might have crossed the line from commonplace to cringe."
The impact of Kelce and Swift's hard launch
The NFL is already a pretty big deal. Many of the women of Tik Tok have been winding up their partners all week by declaring that Taylor put Travis and, by default, the NFL, on the map.
While the videos may be a little tongue-in-cheek, her impact on sales can hardly be denied. 
As reported by Joe Pompolano on X, Travis Kelce experienced what's likely to be one of the most high-profile 24 hours in his life.
Aside from making seven catches for 69 yards and scoring a touchdown, he also gained more than 300,000 social media followers, team-related merchandise witnessed a whopping 400% increase in sales, and his number 87 Chiefs jersey now ranks in the top five selling tops in the NFL.
A usually stagnant season game between the Kansas Chiefs and Chicago Bears was watched by 24.3 million viewers, making it the most-watched telecast of the week on any network—ranking first across multiple demographics among women.
All the reports, news recaps, and headlines about the game were dominated by Swift's appearance, shifting the spotlight away from the actual game itself.
Amongst the 75,000-plus crowd was one woman holding a sign that read "Is Taylor Here."
Although Kelce is well-known in the sports industry, being involved in the frenzied discussions revolving around Swift's every move is a different league.
Despite having 3.2 million followers on Instagram, Kelce's status as a celebrity is significantly lower than Swift's, which has a whopping 273 million followers.
According to Daniel Durbin, a communication professor at the University of Southern California, this places Kelce on a substantially higher celebrity status. Durbin describes this level of fame as being a "celebrity on steroids," which holds significant influence and impact.
Speaking to Grazia, Celebrity PR expert Mayah Riaz points to the increased exposure after the hard launch, believing:
"An NFL game offers the perfect platform to announce the relationship" due to its standing as one of the most-watched sports leagues worldwide."
Riaz also thinks:"It guarantees extensive media coverage and a massive fan base and ensures her relationship announcement reaches a broad audience beyond her usual followers, potentially captivating sports enthusiasts and Travis' fans."
She says that "the combination of a high-profile relationship and a widely watched sporting event generates further buzz on social media, increasing the potential for viral exposure."
That buzz is already affecting the Kansas Chiefs and no doubt doing wonders for their marketing department.
The anticipation of pop star Taylor Swift potentially attending the Chiefs' upcoming away game against the New York Jets has led to an astronomical surge in ticket sales.
Travis Kelce has had a busy 24 hours:

• 7 catches for 69 yards and a TD
• Gained 300,000+ social media followers
• +400% increase in merchandise sales
• Top 5 selling jersey in the NFL

That's the Taylor Swift effect 🤯 pic.twitter.com/s8rT7kzJTL

— Joe Pompliano (@JoePompliano) September 25, 2023
Even though it's off-season for the 'Eras Tour', speculation about her presence at the "Sunday Night Football" showdown has caused a significant spike in ticket purchases.
According to StubHub, the Jets have sold more tickets for their game against the Chiefs in a single day than for any other game this season, surpassing previous sales by more than double.
Such is the power of Taylor Swift and her empire. 
While the NFL and Kelce might have a huge US following, the involvement of Taylor Swift has catapulted both onto an international platform, with Swifties around the world suddenly taking an interest in the sport. 
Perhaps what's most poignant about this budding Love Story is that it flipped the script on the narrative that has haunted Taylor Swift and her career for the last fifteen years. 
Despite her international fandom and status as arguably the biggest artist EVER, her relationship status still largely defines her success. 
The irony is that Taylor may have transcended celebrity status so much that they no longer define her—but they and everything they touch are defined and elevated by her.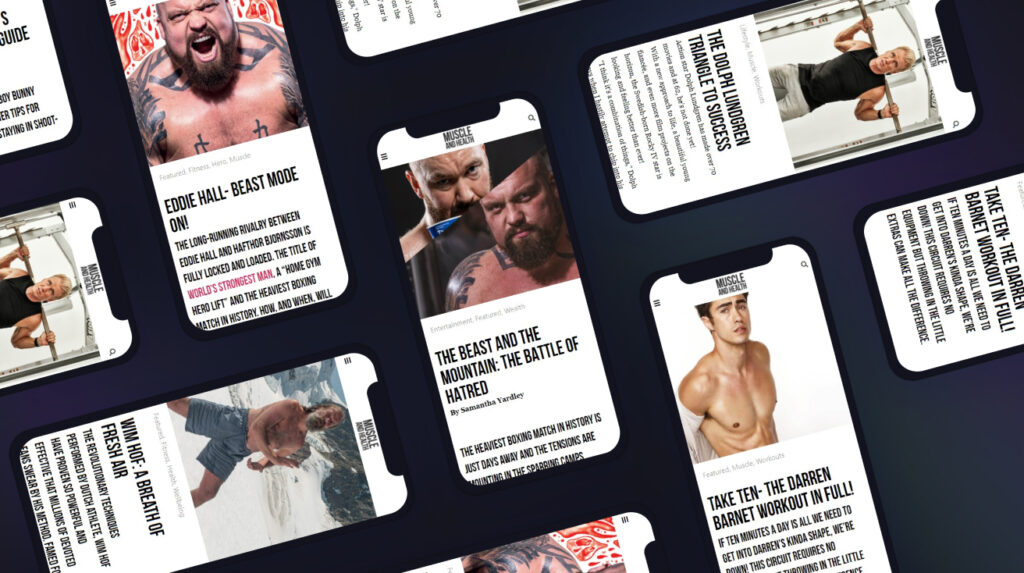 get all the latest mucle, health and wealth news delivered straight to your inbox