By Jack Franks
Photography by Simon Howard
"I never prioritized my health, and that was a big mistake."
Ten years ago, you'd struggle to visit a Chelsea nightclub and not see one of the scene's main attractions with a drink in hand, likely surrounded by baying women and an army of like-minded lotharios.
From the outside looking in, Spencer Matthews was living a dream between 2011 and 2015, a party lifestyle punctuated by boozy shindigs, avocado-laden brunches and West London's most sought-after females.
During his ten-season stint on the hit show, 'Made In Chelsea,' Spencer became one of the reality program's most recognizable – and notorious – faces, with cheating scandals, infidelity admissions, and speculation a consistent theme.
It made for brilliant television, but peeling back the curtain, Spencer's world was "spiraling out of control."
The 34-year-old, now living a radically different self-disciplined lifestyle, is unrecognizable from the long-haired slicker who appeared behind the lens for MIC's debut episode on May 9th, 2011.
Made in Chelsea…
Driving to a party through the streets of London, Spencer first appears cocksure behind the wheel, being questioned by fellow cast member Hugo Taylor about a potential fling later in the evening.
"I'd be surprised at some point in our lives if Caggie and I didn't hook up."
Cut to footage of champagne being poured into endless flutes, the mixing of cocktails and party-goers shimmying around a neon-illuminated dance floor, and the scene for Spencer's early to mid 20's set.
"I used to drink to excess regularly throughout my 20's."
Posting on Instagram, Spencer said: 'I was uncomfortable in my own skin, and change felt like too much of an effort.
'I thought that because I was a prominent character on a popular TV show, things would just happen for me, not realizing that real success only comes through hard graft and determination. I had no routine, no motivation, no drive and no plan. My unsustainable appetite for socializing became detrimental to my health and wellness.'
Now the founder of CleanCo, the largest independent non-alcoholic brand in the UK, Spencer has adopted a fitness-orientated sober lifestyle that has substituted turmeric for tequila, burpees for bourbon and mindlessness for mindfulness. 
A Sliding Doors Moment…
A father of three with his partner Vogue Williams, Spencer's revised approach to life has led to some incredible physical and mental achievements, none more emotionally provoking than his attempts to find his brother's body on Mount Everest in 2022.
The documentary 'Finding Michael,' which can be streamed on Disney+ now, not only provided an insight into the tragic loss of his brother, who vanished three hours after becoming the youngest Briton to reach the summit of Everest at the age of 22, but peeled back the layers on Spencer Matthews 2.0.
This year, a new challenge awaits 6,100 miles from London.
On 4th June 2023, Spencer will embark on a 230 km self-sufficient ultra marathon through the Amazon Rainforest.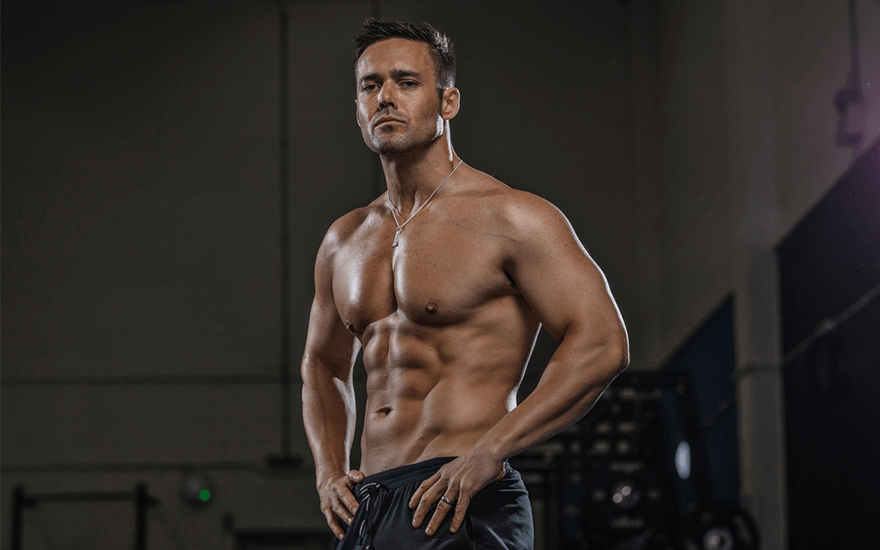 Ironically, Spencer's sliding doors moment arrived when heavily intoxicated. The phrase "Always do sober what you said you'd do drunk" springs to mind.
Keen to punish himself for his overindulgence, he signed himself up for the Marathon De Sables after a night out.
"That felt like a big shift for me as I had to dedicate myself to training.
"Ever since I've taken up running and training routinely, it's made a massive difference to my life."
For those unaware, the Marathon De Sables doesn't fall under the beginner's starting point category.
Regarded by the ultra-running community as one of the most brutal and unforgiving races on the planet, the scorching midday temperatures of up to 50°C beam down on athletes as they cover a distance of approximately six traditional marathons. 
With his business partner David Folkman by his side, Spencer admitted to feeling "far less prepared to most" in a 'RunPod' episode in 2021 following his 69th place finish.
"It was an emotional thing. It was the hottest recorded Marathon de Sables on record, and there were two deaths, nine comas and a bug swept through 95% of racers.
Over the grueling six-day ordeal across the Sahara Desert, Spencer even came 33rd in the race's longest stage, which was 82.5 km, meaning he was one of the top five UK participants.
Despite not being "remotely religious," Spencer even found himself praying to his wife, brother Matthew and God as the traumatic stages continued.
"I was asking this higher power to give me strength when I was alone in the dark, not really knowing where I was going. It was pretty grim, but if you complete it and come back, you feel whole and that you've achieved something. 
On a purely personal basis, you just know that you can do something incredible. It was a real and serious test of mental resilience."
The next ultra-challenge…
In November 2021, Spencer was already eyeing the Jungle Ultra through the Amazon rainforest. Clearly not content with his herculean effort to finish a marathon in which an estimated 50% of the 672 participants could not make it to the last day.
"These long races are, in my opinion, more a test of mental resilience than physicality. The desire to give up during the Marathon de Sables was pretty prominent, and I think it will be a similar story to the Amazon Ultra.
"As long as you're physically able to push forward, that's all you have to do. The minute you stop, you're out.
"That would be a great shame, particularly in the middle of the Amazon where it's apparently very difficult to be extracted. 
Indeed, the Amazon rainforest is an unforgiving and unpredictable beast.
Set across 230 km and five separate stages, the race begins in Manu National Park, Peru,  deep in the rainforest against the backdrop of an impenetrable jungle, much of which remains untouched.
Spencer will journey from cloud forest to the Amazon basin, fighting through suffocating undergrowth, broken by river crossing after crossing.
Choked with mud and humidity, the thin air doubles the effort required, meaning the body will be pouring with sweat to stay cool.  
Due to the ultra's self-sufficient nature, Spencer will be responsible for carrying his entire kit, including food, safety equipment and a minimum of 2.5 liters of water which can be refilled at checkpoints along the stages, as well as some specialized gear needed to traverse the unforgiving terrain.
Spencer's latest feat comes a year and a half since he was forced to abandon his attempt at completing the Ice Ultra courtesy of a positive Covid-test mid-race.
Having completed just under 100 km across the Swedish Lapland and getting himself into 10th place overall, a chest infection which led to being confirmed to have the virus put an end to his quest.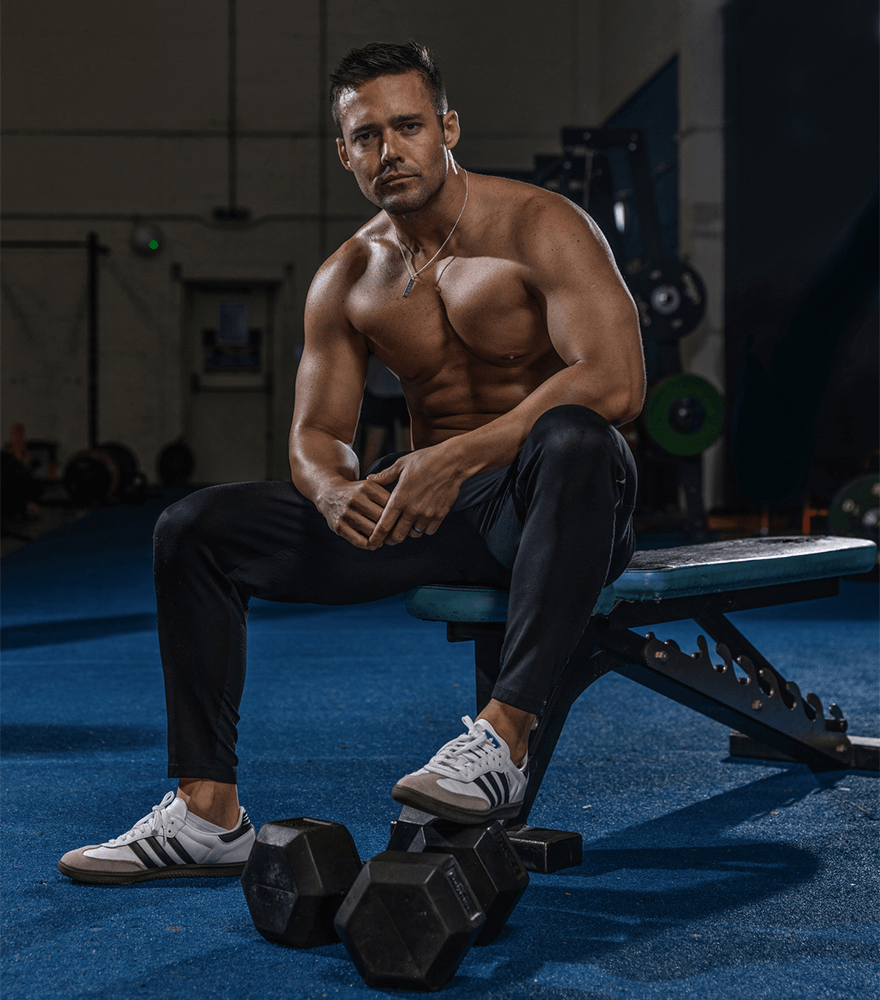 Writing on his Instagram after being forced to drop out, he wrote: "I suggested running the last days completely isolated from others by having a different start time, but unfortunately, the team was unable to facilitate this as an option.
"Although my mindset is to power on through things and not give up, I understand the medical team's decision to retire me from the race. The natural elements here can turn instantly and become problematic at the best of times."
Time to go Teetotal…
Spencer's life has never been the same since that drunken decision to register for the Marathon des Sables following a heavy night.
Fuelled by the passion for being there for his family, becoming healthier and turning his passions into reality, it was no surprise that he began to think deeper about the drinking culture, which holds a vice-like grip on society once he went sober.
According to a 2022
Having lived in a cycle of drinking excessively, Spencer decided to go clean before the birth of his first child – Theodore – becoming the one and joining 8.4 million adults in the UK who abstain from booze.
He suddenly became more focused, driven, creative and able, and it didn't take long for him to realize that drinking alcohol wasn't necessary to have fun.
Launched in 2019, his clean-living company had been a project he had obsessed over for over a year, but it wasn't until he met Justin Hicklin – who had previously worked with Johnnie Walker and Diageo and was the ex-director of the Gin Guild – did the concept come to fruition.
Ironically, Spencer's pre-existing social following courtesy of his stint as a reality star bad boy – an image he speaks ill of today – allowed CleanCo some immediate and wide-reaching advertising, leading to funding from some big hitters, which saw the business grow at a rapid pace.
With annual growth for the no- and low-ABV sector expected to hit 7.1% by 2025, CleanCo is only set to maintain its dominance in the market as culture moves away from its binge-drinking roots.
"I think most people want to have a better relationship with alcohol. The average person spends 252 hours hungover every year, and that's where our slogan 'we sell time' comes from.
"It's driven by a desire to have better health and wellness, and we can definitely see a shift in people wanting to drink less.
"My aspirations for CleanCo are limitless. We would like to be the largest non-alcoholic brand in the world."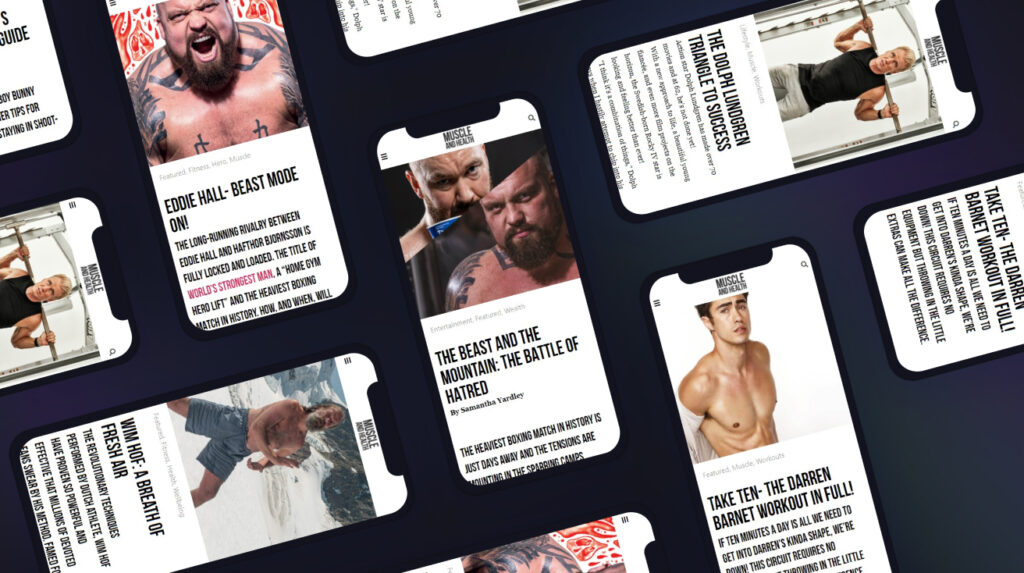 get all the latest mucle, health and wealth news delivered straight to your inbox