By Jack Franks
The sporting calendar comes to a halt for many athletes following another grueling and physically enduring season, but that doesn't mean the work stops.
For many, this is the crucial time in which giant strides are made ahead of the return of a new campaign, whether you're a soccer, basketball, or American football player.
And while many will descend upon their local gym, no equipment is required to get in optimum shape to maximize your goals and aspirations when the first whistle is blown.
Social media is awash with hundreds of unique and impactful running workouts which can boost cardio, elevate endurance, and make you the fittest version of yourself.
While some are tailored toward specific sporting endeavors, all have one key thing in common. They will get you in elite shape.
Treadmill Intervals

Best for: Soccer players
Interval training is a popular method to boost your cardiovascular performance and shred unwanted body fat, and this treadmill run is certain to tick both boxes if followed correctly and consistently.
Starting at a speed of 6.0 for one minute to get the body warmed up, the run is then split into four sets working at a 9.5 speed on a 4% incline. Simply work hard for 30 seconds before enjoying a 60-second rest back at 6.0 speed.
Once you begin to find the workout easier, then it's time to ramp up the intensity. Start at four sets, then progressively overload it throughout your pre-season training to six, then eight sets. If you hit double figures then you're in for a season to remember!
Warm-up: 60-second jog at 6.0 speed
Work: 30 seconds at 9.5 speed and 4% incline x 4
Rest: 60 seconds jog on 6.0 speed between sets
Two to three times per week
 200, 400, 600
Best for AFL, soccer, rugby, hockey
Sometimes it's just about getting the minutes in your legs, and this workout perfectly encapsulates the need to simply cover a lot of distance quickly.
For each run – which will undoubtedly get tougher – run at around 75% of your quickest pace to keep some fuel in the tank and finish the drills. 
Work: 200m run
Rest: Time taken to run
Work: 400m
Rest: Time taken to run
Work: 600m
Rest Time taken to run
Repeat three times
Striding to Success
@evanschwartzruns How do you actually practice running faster? You can incorporate a session most distance runners refer to as "strides" each week to help practice tapping into that fast and relaxed running rhythm. After a warm up or at least 10:00 or one mile of easy running, run four to ten repeats of 100 meters, or :20 if you don't have access to the track. The recovery in between should be at least 100m of easy running or :40 of jogging/walking. The keys to focus on are keeping the effort below maximum and instead testing to visualize good form and a relaxed but smooth running posture. The number of repeats depends on your experience, but you can start with four and add one to two repeats each week! #runtok #runningcoach #marathontraining #runningtips #intervaltraining #5ktraining #running ♬ Borderline – Tame Impala

Best for: American Football
This is a fine-tuning of the traditional 100-yard sprints, but instead of all-out sprints, perform interval sets of 20-yard sprints and 20-yard strides for the full length of the field. 
Strides will help you develop the ability to cover more ground in less time, resulting in greater speed production. Make sure to rest 30 seconds between each set, and start with four sets, progressing to 10 as your physical condition begins to improve.
Work: 20-yard sprint, then 20-yard stride for full length of field
Rest: 30 seconds
Start with four sets, progressing to 10
The John Terry Treadmill Workout

Best for: General fitness and cardio
When former professional soccer player and Chelsea legend John Terry posted a video of him running on a treadmill whilst on holiday in the Maldives in the summer of 2018, little did he know it would become a viral hit.
With almost 1 million views on Instagram, Terry's grueling treadmill session is designed for the elite. The demanding incline is the killer, which remains set at a vertigo-inducing 12%. If you can make it through this routine, you're set for the season.
Work: 10x 20-second runs at 11.2mph and 12% incline
Rest: 40 seconds between each run
Work: 3x 20-second runs at 11.5mph and 12% incline
Rest: 40 seconds between each run 
Work: 2x 20 second runs at 12mph and 12% incline
Rest: 40 seconds between each run
Slam Dunk
Best for: Basketballers
Basketball involves a lot of sprinting up and down the court, meaning high-intensity interval running is the best way to guarantee the most notable results.
These three tailored workouts for basketballers all offer something a little bit different, but all of them will help build the necessary strength, agility, and flexibility to excel in the fast-paced, high-energy basketball game.
Workout One: Interval Sprints
Work: 30 seconds
Rest: 30 seconds
Repeat 20 times
Workout Two: Hill Sprints
Work: 18x hill sprints
Rest: 45 seconds between sprints
Workout Three: 
Work: 1.5 miles for time
The Bondarenko 
Best for: Elite level athletes and fitness
Named after Russian athlete Olga Bondarenko, this intense running workout aims to improve both speed and endurance over 10 km distances, but more specific conditions your body to change pace during a race or sport.
The workout itself is pretty simple on face value, with a descending ladder of distance repeated five times. But don't be fooled, this one is only recommended to be taken on once a month due to its punishing nature.
Work: 400m run at just below 5 km pace
Recovery: 400m jog at 50 seconds slower than 5 km pace
Work: 300m run just below 5 km pace
Recovery: 300m jog at 50 seconds slower than 5 km pace
Work: 200m run at just below 5 km pace
Recovery: 200m jog at 50 seconds slower than 5 km pace
Work: 100m run at just below 5 km pace
Recovery: 100m jog at 50 seconds slower than 5 km pace
Repeat five times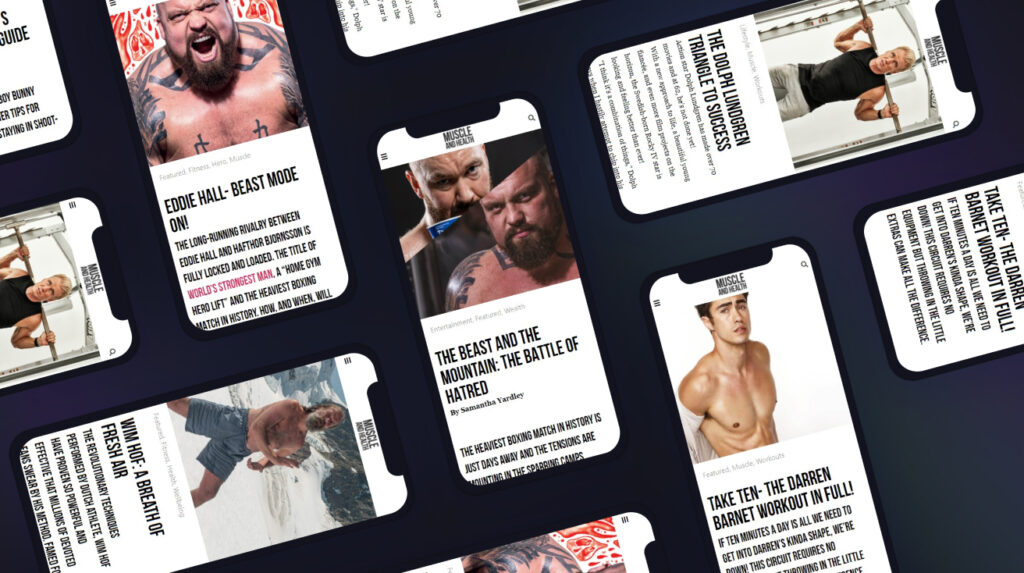 get all the latest mucle, health and wealth news delivered straight to your inbox