Wine Lovers By Samantha Yardley
Want to satiate your oenophilia with an ultra-luxe wine-themed getaway? These glorious wine destinations from around the world will gratify the most scrupulous of connoisseurs.
Casa di Langa, a new sustainable luxury hotel, opened in June 2021 in the heart of northern Italy's Piedmont region. Overlooking 40+ hectares of working vineyards and rolling hills, the 39-room boutique property combines traditional Piedmontese design with sustainable practices thoughtfully threaded throughout the guest experience.
Piedmont is the birthplace of the Slow Food Movement and host to notable year-round culinary and wine events not far from the estate. A testimony to winegrowing and winemaking traditions, the area is celebrated for some of the world's finest wines and the famous Alba white truffles.
Guests can explore historic vineyards on an iconic Vespa whilst experiencing a curated selection of authentic experiences including a wine academy that offers intimate tastings three times a day which range from an overview of the local wine culture to customized blind tastings. Wine tastings at popular Barolo and Barbaresco wineries nearby are also arranged via concierge.
The venue's wine cellar is an intimate space that serves private and small group tastings surrounded by an international collection of over 4,000 bottles and 700 labels. Guests can couple their tasting with a midday lunch paired by sommelier Molinari Pier-Francesco and Chef Bouchard.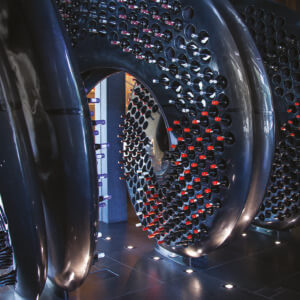 Ellerman House is an iconic Cape Town property where wine is an essential element of the hotel's DNA. Ellerman House features an award-winning wine list and Wine Gallery with 7,500 bottles of South African wines and one of the country's most innovative and highly acclaimed food and beverage programs.
The design of the wine gallery is also outstanding, and even includes a wall made entirely from the soils from local wine farms.
The first of its kind, the wine gallery marries the visual elements of a contemporary art gallery with the practical elements of a tasting room.
The result is an immersive, interactive experience that lets guests engage with the hotel's vast collection of vintage and rare South African wines using all five of their senses.
The gallery also includes a unique champagne cellar with special vintages of Dom Perignon, wine library, interactive iPad app, maturation cellar, and brandy tasting lounge.
To complete this one-of-a-kind project, Ellerman House owner Paul Harris commissioned a team of South African designers, artists, sculptors, and architects to create what has become a living, breathing work of art.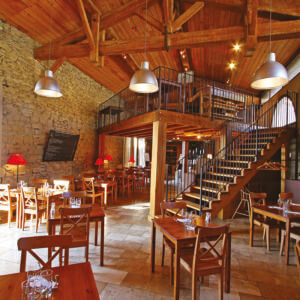 Château de Pennautier is a protected historic building in Languedoc, fully restored in 2009,  it gives insight into the French art of living. It combines the beauty of French heritage and the region's landscape, the charm of a grand family home, and the modernity of a site renovated for memorable receptions, events, and stays. Thirty hectares of stunningly manicured gardens designed by Versailles palace's landscape architect, Le Notre, echo the remarkable architecture of the imposing château, and are classed as Jardin Remarquable (outstanding garden). This prestigious label is only awarded to the most beautiful gardens in France.
The château cultivates 146 hectares of vines of varying ages, made up mostly of famed AOC Cabardès and Vin de Pays. World-renowned cabernet sauvignon, merlot, chardonnay, and grenache are cultivated, with additional plantings of carignan, cinsault, cot, sauvignon blanc, and viognier.
Terra Dominicata is a new 5* hotel in Priorat where you can discover one of the most prestigious wine destinations in the world. The perfect space to immerse yourself in the landscape, silence, and gastronomy of the locale, whose hermeticism has allowed it to maintain the appeal of an unaltered region that remains true to centuries of tradition.
Surrounded by a 135-hectare estate, within the Montsant Natural Park, the magnificent 26 bedroom venue offers guests a place to relax and unwind while enjoying a unique natural environment. Terra Dominicata's gastronomic restaurant, Alma Mater is managed by a young and enthusiastic team led by talented chef Mattia Turchet and has almost three hundred selections of wines from Priorat and Montsant, offering customers a privileged access to most of the locally produced offerings.
At the Terra Dominicata winery, two DOQ Priorat wines are produced, Domus Aquilae and Umbra, directly from its own grape production in the 15 hectares of onsite vineyard. The winery offers guests the opportunity to enjoy a visit during which they will learn first-hand how the wines are made and end their journey with a wine tasting to discover the different types of wines of the region.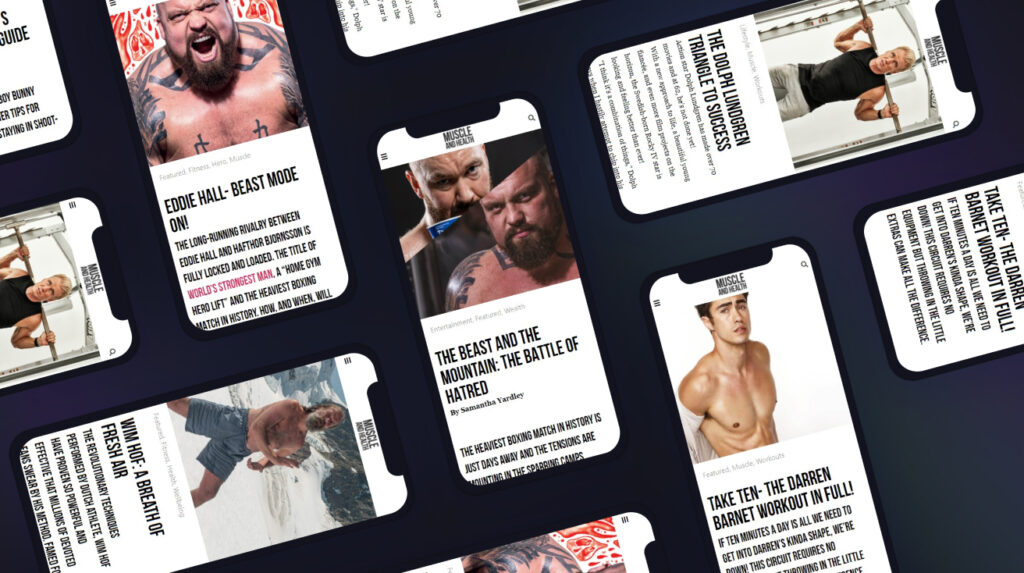 get all the latest mucle, health and wealth news delivered straight to your inbox