WALK OR RUN 100K within a 30-day period up to the end of March
GET SUPER FIT * WIN COOL PRIZES * CHALLENGE YOURSELF LIKE NEVER BEFORE
This year, Muscle and Health are encouraging readers to take it outside and get back to basics by walking or running within a 30-day period up to the end of March.
Led by our incredible running celebrities, grab prizes along the way, get fitter than ever before and help to raise money for charity.
What better way to kick off 2022?
Make your way to 100k step-by-step. You don't have to run to take part! Walk, jog, or just move however you can- we're all in it together!
RUN 100K BEFORE 31ST MARCH FOR THE CHANCE TO WIN PRIZES WORTH OVER £1000
PROVE YOUR SPEED AND STAMINA TO WIN!
No challenge would be complete without a competitive element, so we've thrown together three super cool prizes to give you even more motivation to push yourself.

To enter any of these categories, post your evidence on an IG story tagging @muscleandhealthmag @justrun and email a supporting photo along with your name, telephone number and address to [email protected]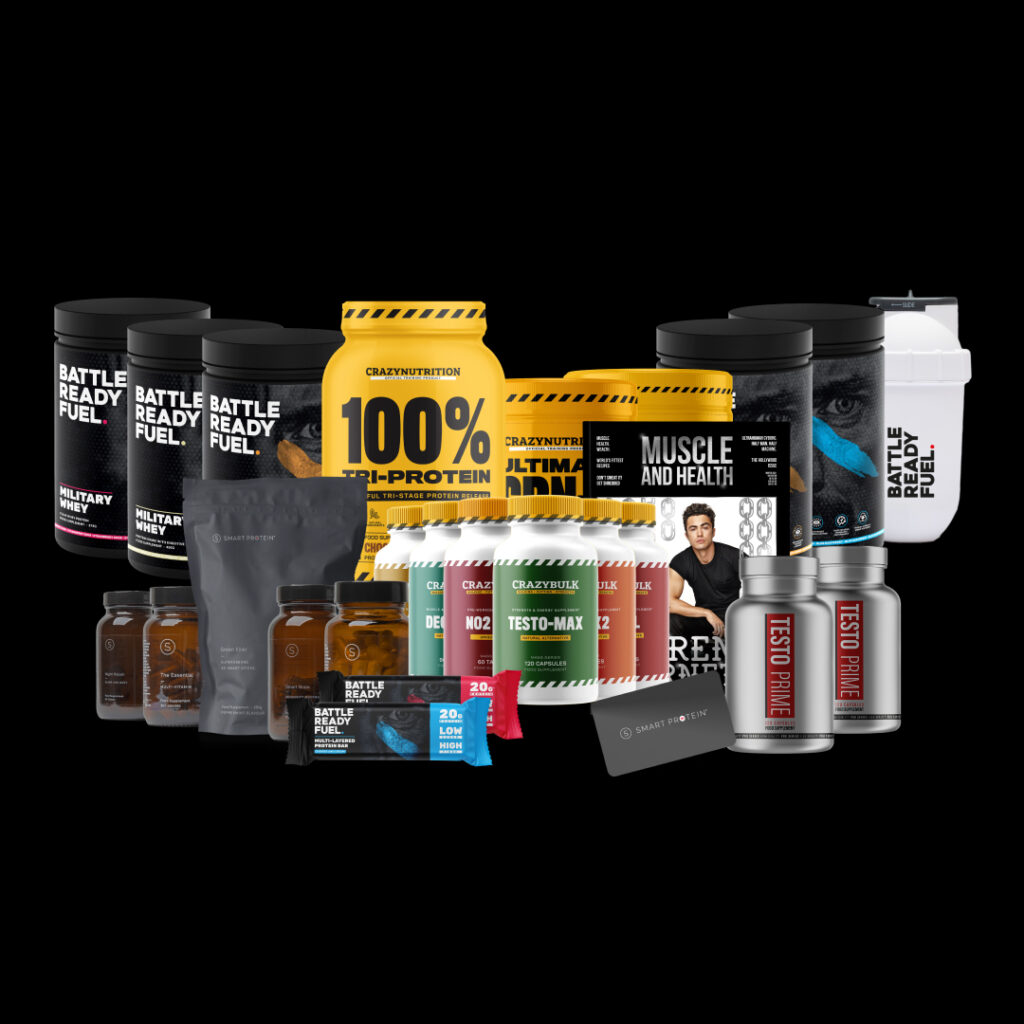 win a huge supplement bundle worth £880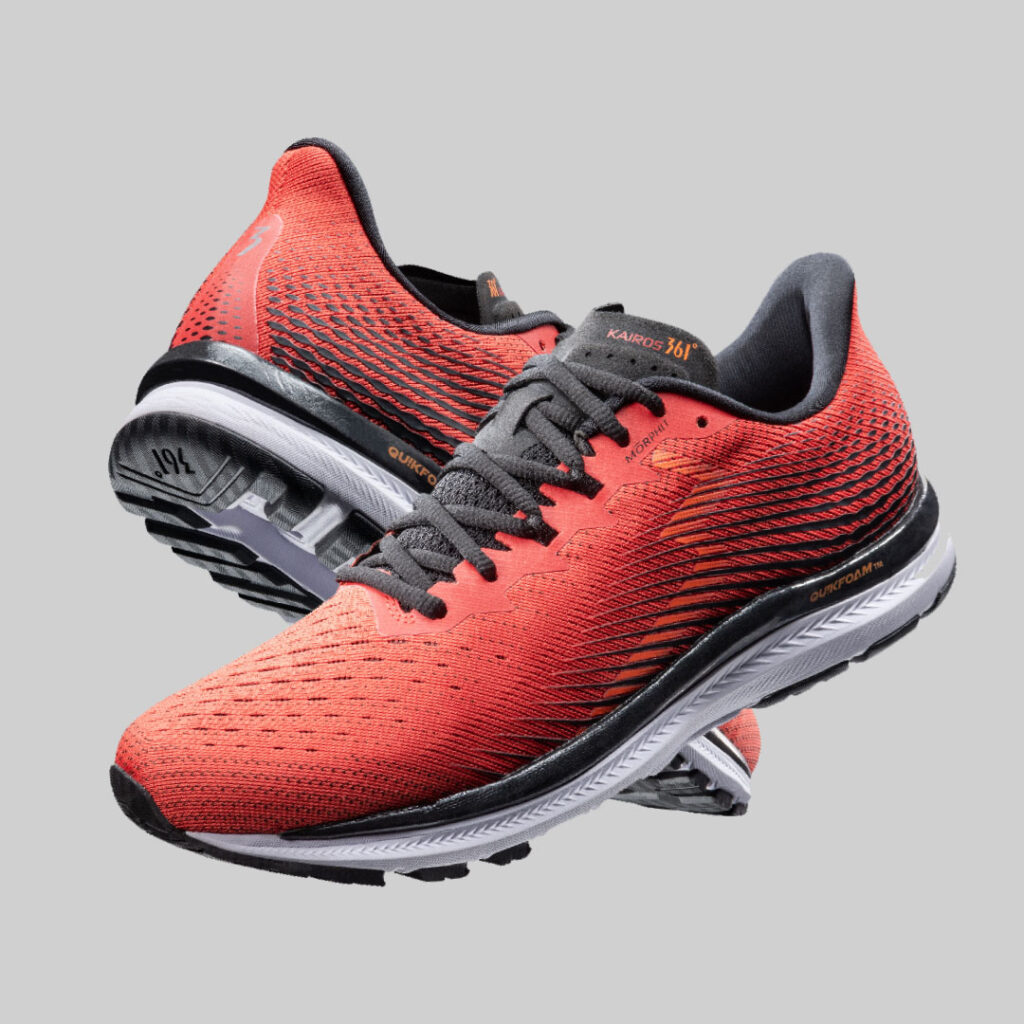 win a pair of 361 trainers
 win Grenade goodies worth £250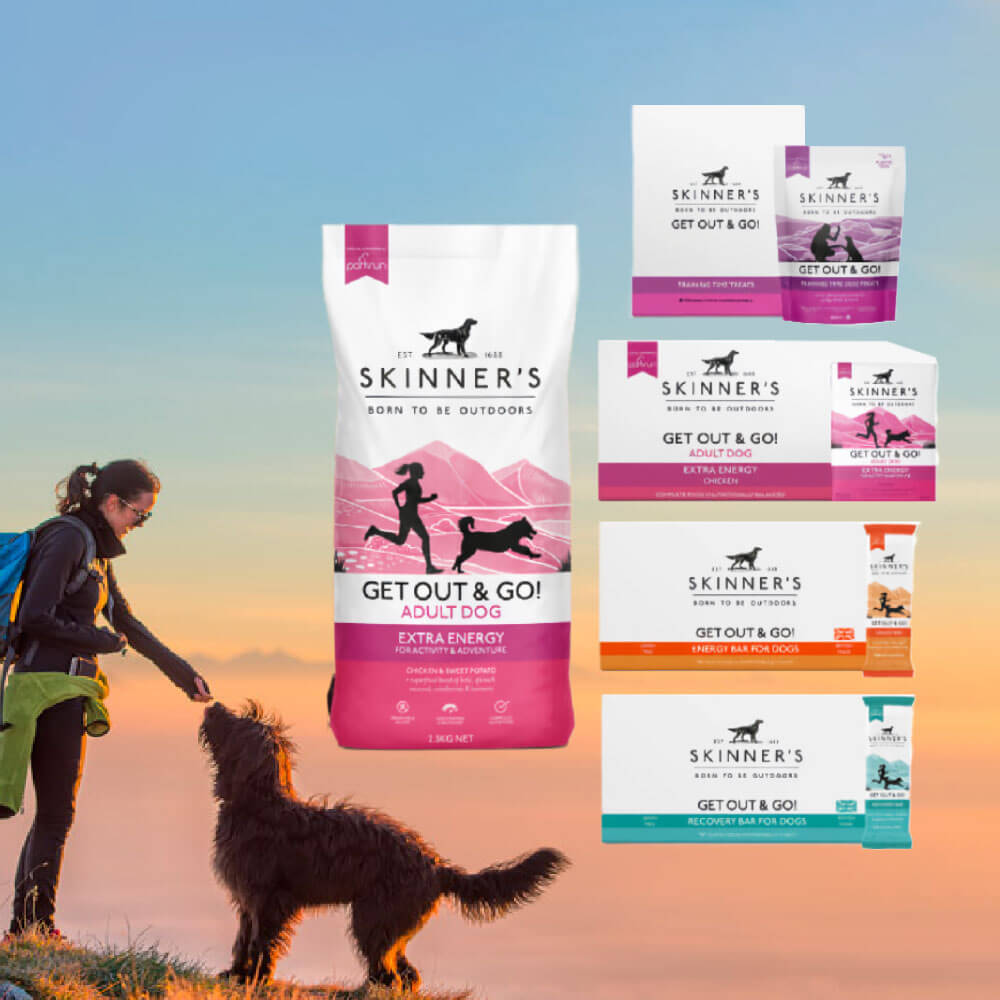 Win a Skinner's Extra Energy Hamper
OUR 'JUST RUN!' brand Ambassadors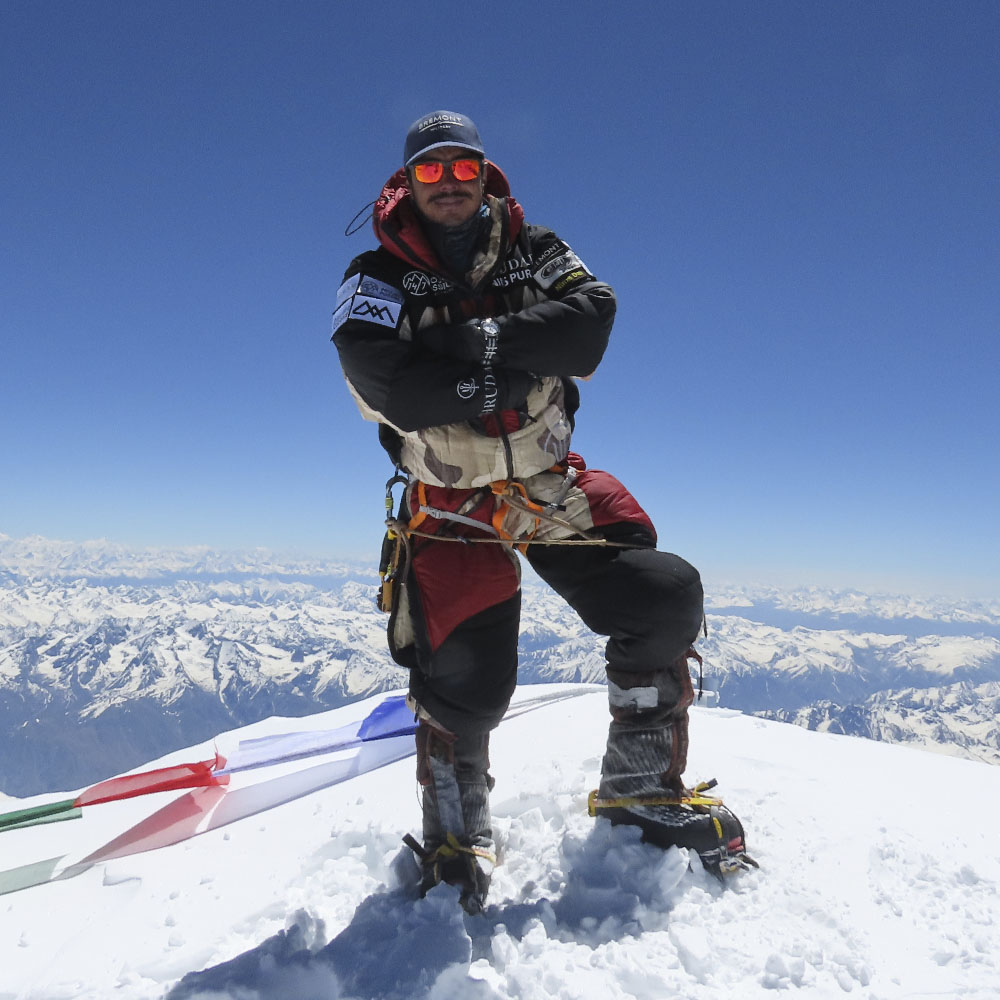 Nirmal "Nimsdai" Purja came out of nowhere to show the world how a seemingly impossible feat can be achieved with only sheer determination as fuel.
14 Peaks: Nothing Is Impossible explores Nepal's deep connection to high-altitude mountaineering through the eyes of Nirmal "Nimsdai" Purja, a fearless, fun-loving Nepali climber on a quest he dubs "Project Possible"—to summit all 14 of the world's 8,000-meter mountains in just seven months, breaking the previous record of seven years.
Nim's wife reveals how he would wake up at 2-3am to run 20kms every single day during his prep.
"The goal was bigger than me," he says. "My goal was to become the first Gurkha to be selected for Special Forces (SBS,) and when your goal and mission is bigger than just you, you go for it. I wasn't just representing myself; I was representing all the Gurkhas. No excuses, I never once said 'It's raining so I'm not doing it, or it's cold or I'm tired.' I focused on the bigger picture and believed in myself."
@nimsdai
DAY OF THE DEAD star Christoper Russell can be seen in the upcoming REACHER series premiering on Amazon Prime on Feb 4th.
Chris' love for long distance running helps him prep for gritty action roles. He has always prioritized fitness and wellness, but it wasn't until the pandemic that he actively pursued going the extra mile. At the start of the pandemic he could only run 5kms at a time, but has since increased his stamina enough to run 15kms or more DAILY. Chris used the FARTLEK method to reach his goal of running a marathon.
"Life will give you countless excuses everyday to give up, to quit on yourself. But if you show up anyway, if you follow through no matter what, you'll never regret it. That's running for me. Honoring a commitment, enriching the physical and the mental."
@chrisrussellofficial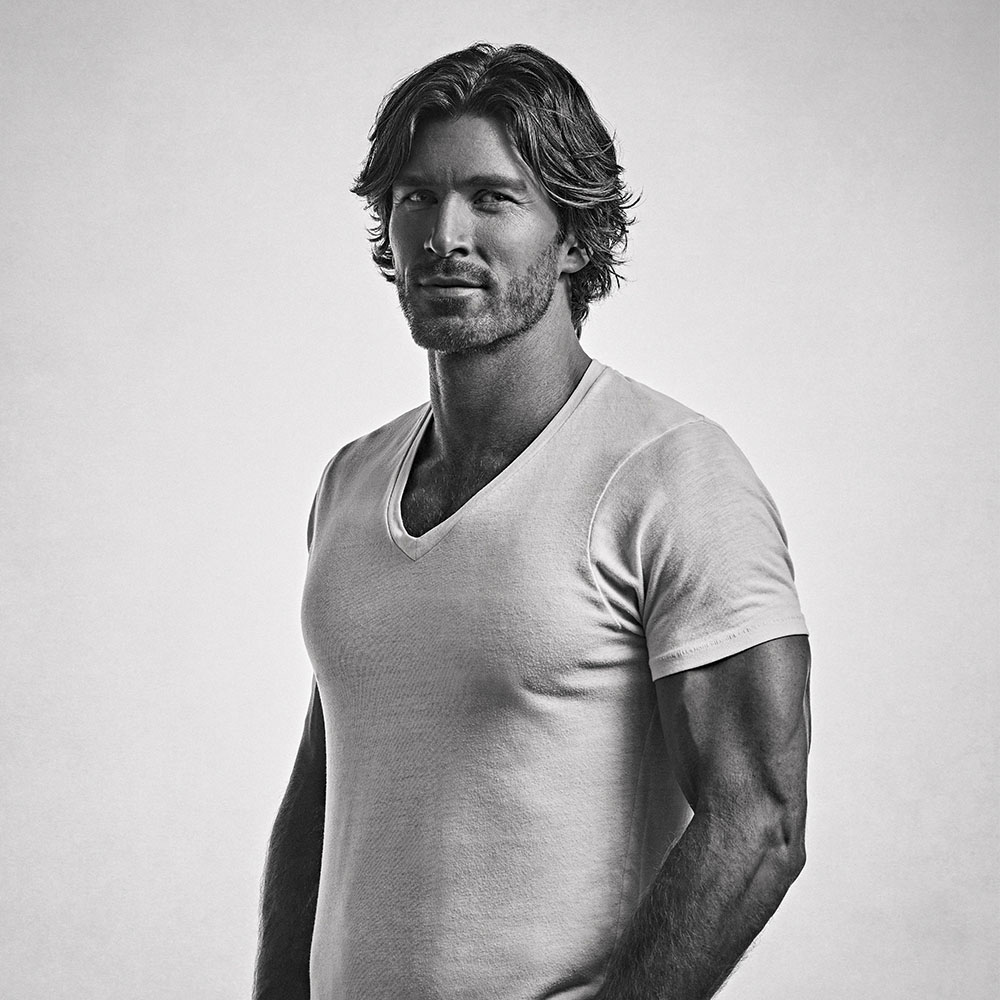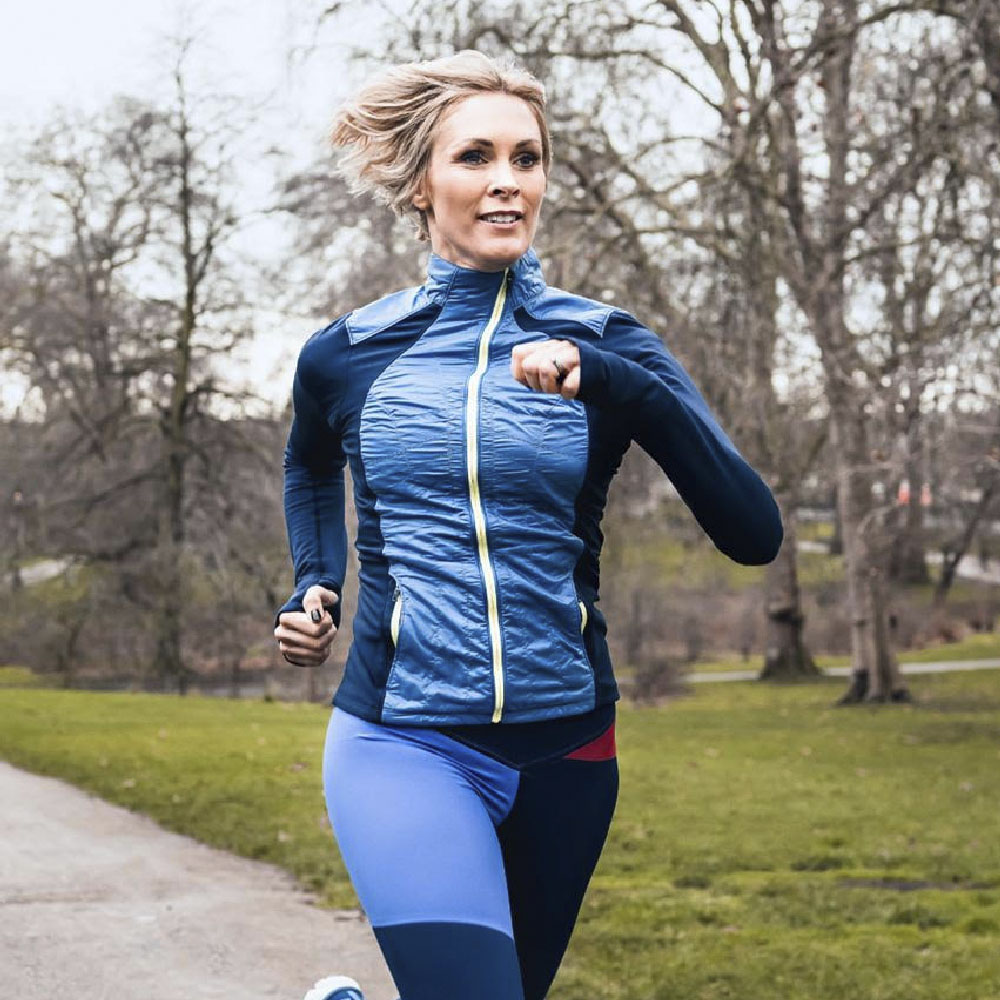 Everyone has something they turn to which provides relief from stress and can allow you to have time out for yourself. For me that thing is running.
My reasons to run are varied however ultimately I run because it has a huge positive impact on my mental and physical health. It is a way to continuously challenge myself, gets me out in the fresh air and gives me an opportunity to get lost in my thoughts, be creative and find clarity.
It seems strange to say that when I'm tired, running re-energizes me yet when I'm feeling energetic, running pushes me to my limit and can help me sleep soundly.
I have made so many friends simply by pounding the pavement as the running community is so supportive, warm and friendly.
I love the way running makes me feel, I love how it gives me a boost of positivity and makes me smile whilst I'm plodding along.
Running is a part of my life, my routine and is without a doubt something that defines me. I love it!
@jennifalconer
RUN 100K BEFORE 31ST MARCH FOR THE CHANCE TO WIN PRIZES WORTH OVER £1000
OUR 'JUST RUN!' brand partners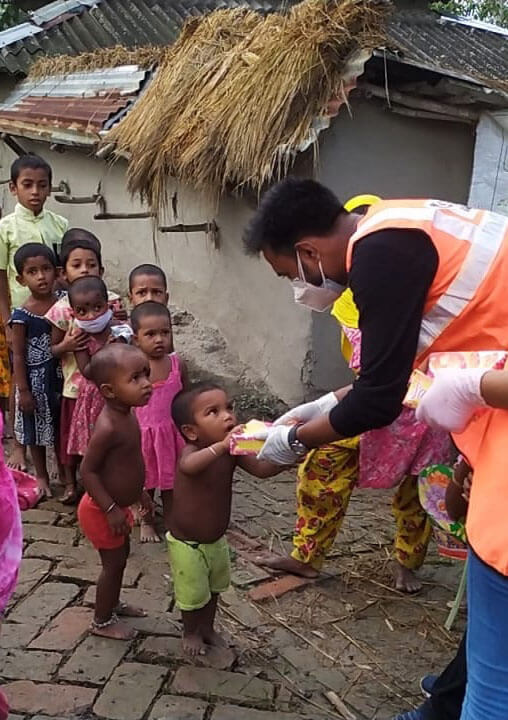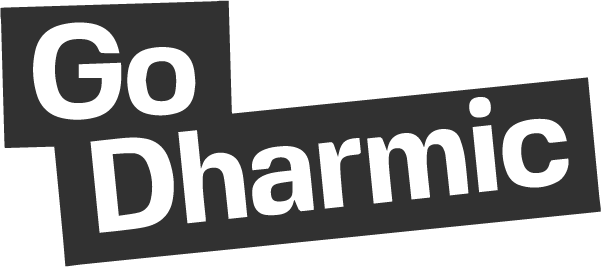 As an international charity organisation, Go Dharmic- www.godharmic.com brings people together to spread love and compassion through social action campaigns. Inspired by the idea of 'Dharma',Go Dharmic aims to galvanise volunteers from all backgrounds to come together through a vast array of projects for Food Poverty Alleviation, Education, Climate Action, Disaster Relief and much more. Working predominantly in India and the UK, Go Dharmic has managed to reach over 75K children with its food distribution and education programmes and distributed over five million meals which would have otherwise been wasted. It also provided critical relief in India during the pandemic with its Emergency CoronaVirus Appeal, delivering food, medicine and oxygen to those unable to access them. The founding philosophy is to 'love all', 'feed all' and 'serve all'.
Go Dharmic is collaborating with Muscle & Health Magazine to encourage the entire readership to take up 'Just Run!' challenge for 2022. This means your efforts will not only contribute to furthering your steps, boosting your health and helping the environment, but also to creating social change for thousands of people, across the UK, India and further afield. Funds will go directly towards launching campaigns in 10 new cities globally, providing another additional 1 million meals to those in need and planting 2 million mangrove trees! The charity has also pledged to match whatever this campaign raises with their own fundraising efforts so your steps will have twice the impact!
"Our planet is telling us that the way we live is destructive and we need to change our priorities, to a more non-harming way. We need to care for the planet by literally taking the steps towards this, instead of driving a car, or taking transport."- Hanuman Dass, Founder & Chairman, Go Dharmic.
To donate to the Just Run! fundraiser and support this vital work please go to: https://godharmic.enthuse.com/cf/just-run
To contribute as a fundraiser or corporate match funder to Go Dharmic's fundraising efforts please contact [email protected] +44(0)7788643397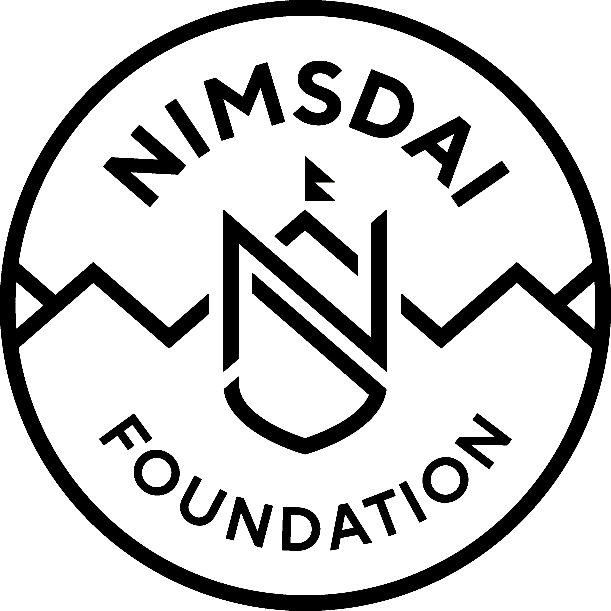 "Running is great for your mind and body. It's free to do, it's great for cardiovascular fitness and you always feel like you can achieve your new possible afterwards."
Help support Nim's Foundation
Nim's first mission is the Big Mountain Cleanup – helping remove waste from the mountains. During the autumn, the foundation brought down 500kg of rubbish from Manaslu. The charity also aim to help veterans to get into the mountains.
You can find out all about it and donate here: https://www.nimsdaifoundation.org/ 
@nimsdaifoundation on Facebook and Instagram and @NimsdaiFNDN on Twitter.
Don't know where to start?
We'll have you fully covered with expert guides on
Starting out: The essentials
Measuring your run: The best apps
The warm-up: How to make your run easier and injury-free
Nutrition: The elite runner's diet
Your heart rate: What to look out for
Supplements: Which can help you up your game?
Footwear: The big dilemma
Speed work: How to run FASTER for longer
Fartlek Training: The gift that keeps on giving
Avoid these mistakes: Common errors and how to steer clear
The long, steady run: Putting miles in the bank
The tempo run: The secret to slashing your time
Time trials: Check your progress 
Beating blisters and injuries 
Hill runs: Why they are essential
Stretching exercises: The importance of limbering up
How to run a 5k: With prizes for the fast time
How to run a 10k: With prizes for the fastest time
Easy recovery runs: Don't underestimate their importance
Rest day: You've earned it!
How to mentally prepare for your run: It's all in the mind
Meals to prep your run: When and what to eat for best results
The best gym workouts: How to support your running with resistance training
Tips from experienced runners: Our experts share their top tips
Exclusive interviews: Hear from our celebrity ambassadors
RUN 100K BEFORE 31ST MARCH FOR THE CHANCE TO WIN PRIZES WORTH OVER £1000