"We are not a sportswear brand. Everyone here is a runner. You've got to be a runner."

 
SOAR Running epitomises the concept of actions speaking louder than words. Born in 2015, the Hackney-based running apparel brand wants to stand out from an ever-growing crowd.
A business idea hatched between founder Tim Soar and his cousin, financial guru Paul Marriage—over catch-up drinks—the company has witnessed substantial growth in recent times.
As well as being an avid runner, Soar was a high-end fashion designer in a former life, notably creating collections for London Fashion Week—a background which explains his commitment to delivering the highest quality of premium activewear made with love and passion.
While training, he noticed that the activewear available on the market simply wasn't cutting it for him or his fellow runners. So from the beginning, SOAR has been committed to using the latest cutting-edge fabric and manufacturing technologies to deliver running wear that truly matches the lived experience of runners.
Whether you're a seasoned pro or just starting out, SOAR's engineered running wear is designed to cater to runners of all abilities, helping to deliver a more comfortable, focused, and enjoyable running experience.
At the heart of SOAR Running's brand identity is its commitment to simplicity and functionality.
The brand understands that runners want to focus on the run itself, without being distracted by cumbersome activewear that gets in the way. This is exactly why each aspect of their running wear is designed with a clear purpose, and every detail is considered carefully to ensure functionality as well as practicality.
Muscle and Health spoke to SOAR's Head of Marketing, Rob Wilson, to get the inside scoop on how the company plans to make a significant mark within the running apparel industry.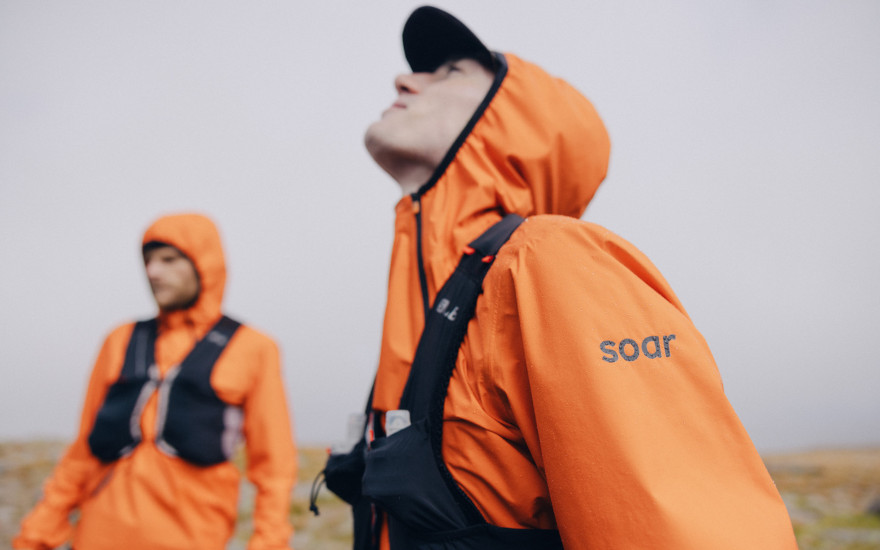 You head up the Marketing at SOAR Running. When did you first start with the company, and can you paint a picture of what you walked into at that time?
"I started with the company in 2017, two years after it launched. So in the grand scheme of running apparel and technical sports brands, we're still pretty young. Tim applied his background knowledge within menswear, music design, graphic design, and his love for running and applied it to SOAR.
"He took his experience in fabrication, fit, and function and applied it to our brand. It's been a journey of self-discovery and differentiation in the market, figuring out who we are and who our customers are. In the first few years, like many young businesses, we were finding our footing.
But from around 2019 to 2020, we've really gained momentum. Our sales have grown not only in the UK, but also worldwide. We offer a range of running gear, from fast performance kits to cold weather gear, all designed to meet the functional needs of runners. Our focus is always on putting the run first and foremost."
What does SOAR offer in its range that other competitors can't, and what's the company's ethos and vision?
"Our brand is rooted in modernism, with a strong emphasis on function. We prioritize performance while maintaining a keen eye for aesthetics.
"We're not in the business of producing cheap or trendy items for casual wear. Instead, our focus is on understanding the specific functional needs of runners.
Whether you're training for a 5K run or striving to optimize your performance as an elite marathon runner, we aim to provide running gear that excels in fit, comfort, breathability, and functionality. Our products are designed to meet these unique demands.
"Running is at the core of our brand. We don't allow ourselves to get distracted by footwear or other peripheral items. Clothing comes first, and we're committed to pushing the boundaries of what is possible in terms of fabric, construction, and fit. Our team is dedicated to constantly exploring new possibilities and ensuring that our gear meets the highest standards."
You're a runner yourself. Are most of the staff keen runners, and does that manifest itself within the products, given you're passionate about the topic?
"At SOAR, everyone is a runner. We believe that to understand the needs of runners, we need to be runners ourselves. It's a big part of who we are and we're not ashamed to say that. We're not a sportswear brand. Despite having a team of only 12 people, we're a lean and efficient operation.
"One of the core principles that defines us as a brand is our commitment to in-house product development and testing. Our product developers and designers work on prototypes and refining designs in our London studio, using the same equipment and resources that we use in production. We do not outsource any of our prototype or testing work.
"We believe in rigorous testing to ensure that our products meet the highest standards of quality and functionality. 
This means that we test our products in real-world conditions, either on ourselves as experienced runners or with highly skilled experts in the running field, such as elite track and field or trail runners. This rigorous approach to testing helps us create running gear that excels in fit, comfort, and functionality."
Tell me a bit about the SOAR Race Team and the athletes involved. Why did you choose the likes of Callum Elson, Claire Elms, and Ian Crowe-Wright to be ambassadors for the brand?
"With our brand, we have the privilege of working with individuals who are at the pinnacle of their respective fields. These exceptional individuals are international cover athletes who excel in their running pursuits while also balancing demanding careers and diverse interests.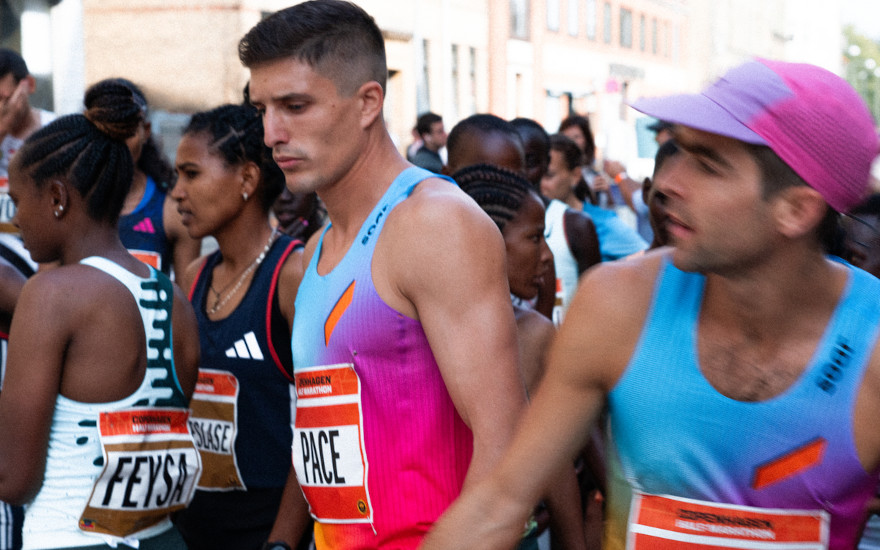 "Our athletes include professionals who work in fields like anti-doping, polling companies, education, and technology giants like Google. They're driven individuals who continuously strive for excellence in their chosen disciplines. When they're not working, they channel their energy into pushing the boundaries of achievement.
"Our focus is on nurturing a team of performance-driven and fascinating individuals. We seek to support and collaborate with those who embody both outstanding athletic abilities and intriguing personalities. This combination of undisputed excellence and captivating individuals is what we look for as we grow and expand in the market."
What's been your proudest moment at SOAR? 
"What we're most proud of, and what has been instrumental in our success, is revolutionizing race day kit in the UK, and now increasingly on a global scale.
"If you attend any major race in the UK, and even more so worldwide, you'll witness a sea of our lightweight race vests and racing shorts. We've disrupted the market, challenging the dominance of traditional players and shaking up the industry.
"While the traditional players still hold their ground in shoes, we've given athletes the opportunity to feel that our products truly speak to their dedication, commitment, and seriousness towards their training and competition. Our products cater to those who are driven to achieve their personal goals, whether it's completing a race or earning a new distance record.
"We've established ourselves as the disruptor in this space, carving out a unique position that resonates with runners who seek innovation and performance on their race day, regardless of their individual aspirations and motivations."
SOAR released a women's range in 2022. What was the thinking behind this move?
"We had to carefully choose the right moment to make our move. As a small business, we understand the importance of proceeding strategically, not just charging ahead like a massive corporation.
Our approach has always been focused on doing things in a way that is commercially sound and beneficial for our customers. We took the time to establish our offering, gathering proof of concept and learning invaluable lessons about what works, what doesn't, and what our customers truly desire. This allowed us to shape our services accordingly and ensure we could meet their needs effectively.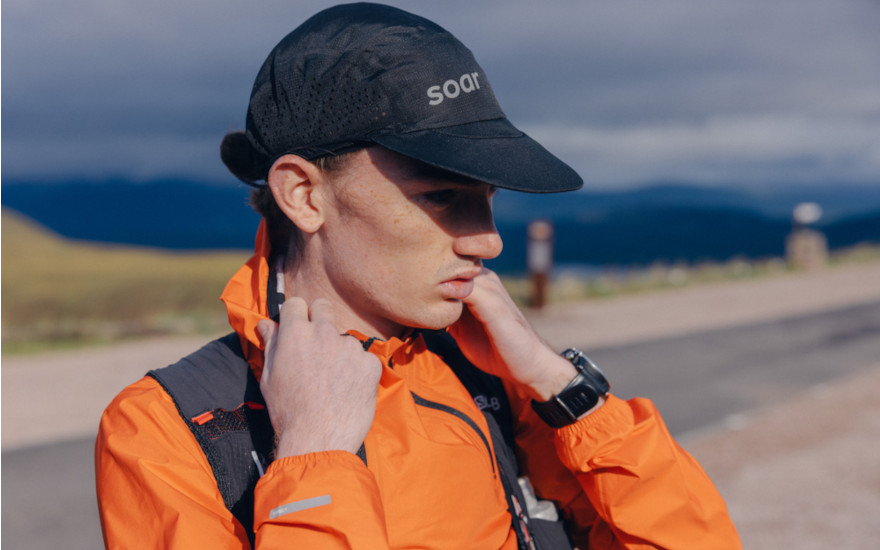 Throughout this process, we recognized that our traditional racing lines were our greatest strength. Therefore, we started by concentrating on developing our women's range. We believe in gradual and sustainable growth, rather than rushing into expanding our offerings haphazardly.
Our vision is that, in the medium term, our women's range should be just as comprehensive as our men's range. We firmly believe that women runners deserve the same level of variety and quality when it comes to choosing their gear."
What's your personal favourite SOAR product?
"The Marathon Shorts have become our go-to product, highly sought after by our customers and gaining significant recognition. These shorts are incredibly lightweight and offer an unparalleled level of comfort, thanks to their laser-cut design and exceptional fabric.
One of the standout features of our Marathon Shorts is the integrated storage system, which sets them apart from any other product on the market. It's a unique offering that you won't find anywhere else.
You can easily find these remarkable Marathon Shorts on our website, as they have become one of our best-selling and most renowned products. They're my personal favorite, and I use them for all my running endeavours, including marathons."
For you, what does the future of SOAR look like?
"I envision our future as one where we expand our customer base, increase our international presence, and cater to runners of all backgrounds and preferences.
"We aspire to be a brand that's suitable for every type of runner, regardless of their goals or running style. We also aim to venture into emerging areas of the running world where we may not currently have a strong foothold.
"While our primary success lies within traditional road racing and running, we're determined to apply the valuable lessons learned from this space to the realm of trail running. Trail running holds great importance for us as it is an area of increasing interest among both ourselves and our customers. We believe that we possess the technical capabilities to excel in this field.
"Our future is marked by international growth, a diversification of our customer base, and an expansion of our product offerings to cater to the evolving demands of all types of runners and various running approaches."
Are there any new SOAR running products coming soon?
"We have some truly groundbreaking products set to launch this upcoming autumn-winter season, something that hasn't been done before, at least to my knowledge.
"One of these innovative releases is the Marathon Speedsuit, a one-piece speed suit designed specifically for marathon racing. This type of product has never been introduced in the past. It's always been accessible only to elite athletes, but we're changing that by making it available to the general consumer market on a large scale.
"Additionally, we're excited to unveil the Graphene Race Vest, which utilizes a unique cooling system. This vest features a conductive graphene network printed on an incredibly lightweight fabric, delivering a cooling sensation like no other.
"This technology is unparalleled and makes it a truly one-of-a-kind product in the market."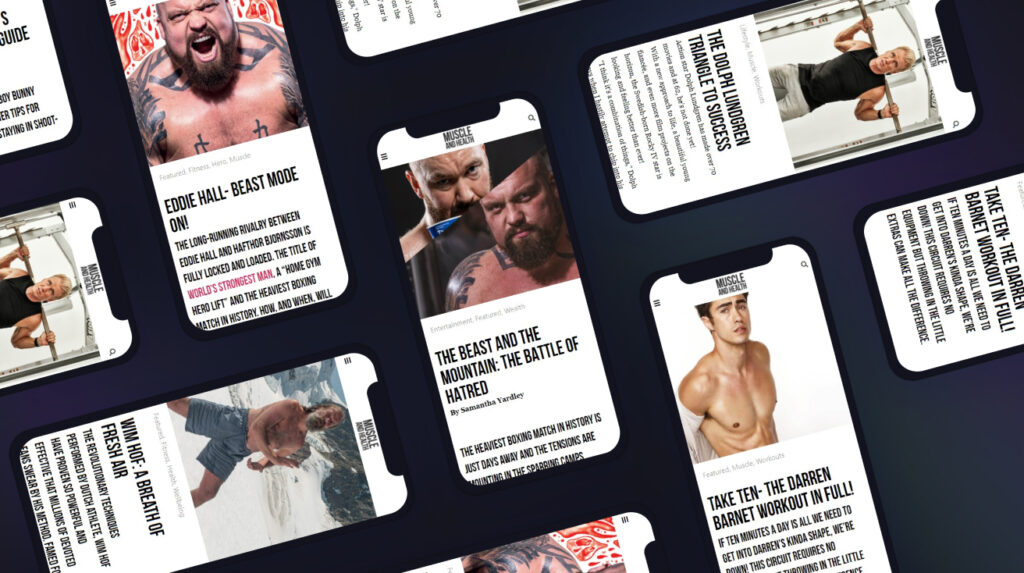 get all the latest mucle, health and wealth news delivered straight to your inbox