By Samantha Yardley
Sleep. It's the wellbeing non-negotiable that escapes so many of us. With the general overstimulation of our daily lives, blue light temptations around every corner, and caffeinated everything available… everywhere, our circadian rhythms went MIA several years ago—and are yet to be found. 
Fear not though, because for every innovation in stimulation is a sleep savior hack to claw back some serious snooze deficit, and we've curated the best of the best, holistic style. From CBD infusions to the perfect pillow and everything in-between, your best night's sleep is a basket click away. 
FOR HOT SLEEPERS 
Rest Evercool+™ Cooling Fitted Sheet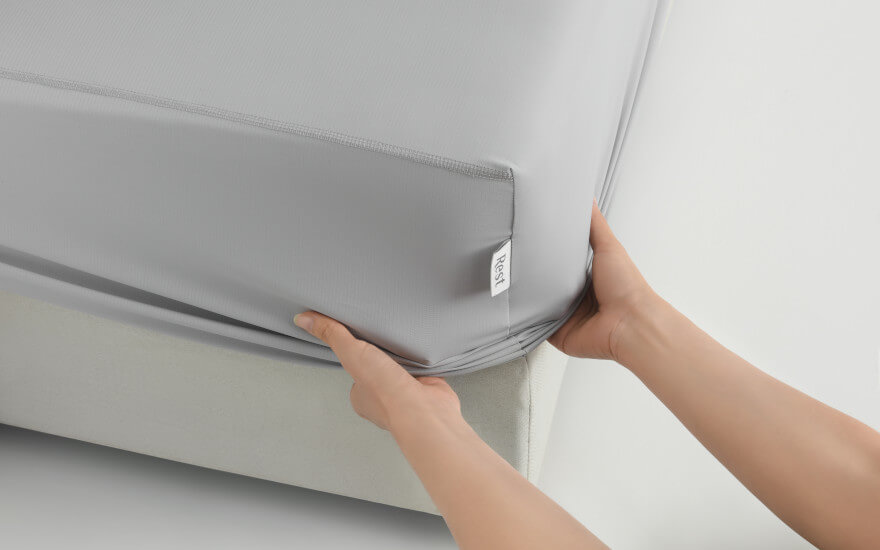 Check it out: restduvet.com
"Like if your softest yoga pants had babies with your most luxurious silk scarf," say the somnologists at Rest. Their Evercool+™ Cooling Fitted Sheet, features IONIC+™ technology, to effortlessly combat microbes and odor-producing bacteria. Tailor-made for hot sleepers, it promises to transform your sleep thanks to the cooling magic of the ultimate sleep solution.
FOR FANS OF THE SNOOZE BUTTON 
Loftie Alarm Clock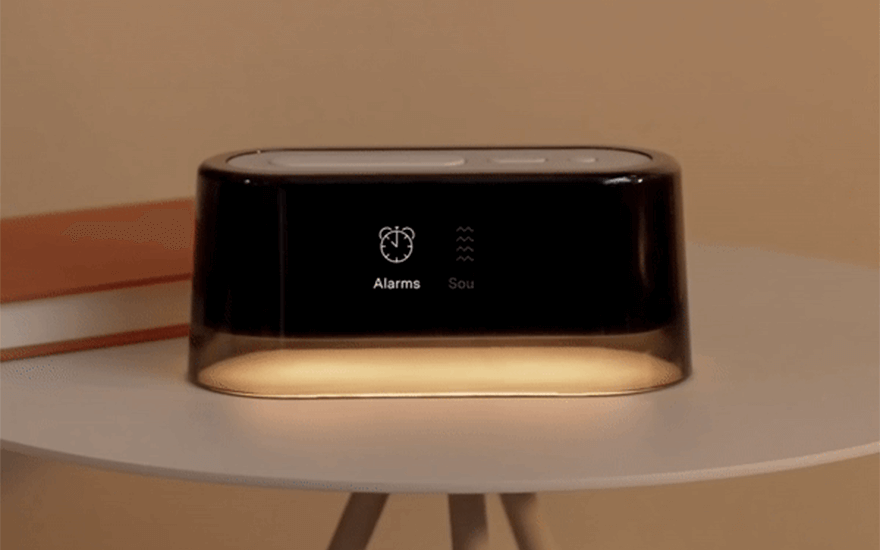 Check it out: byloftie.com
Less screen, more dream courtesy of the fully interactive Loftie alarm clock. Designed with myriad functions to optimize your shuteye, this nifty gadget features ASMR, guided meditations, sound baths, and a two-phase gentle waking function that mimics your body's natural waking process. Designed so you can leave your phone out of the bedroom, you'll be out like a light.
FOR PEOPLE WITH A HEAD
Earthfoam Pillow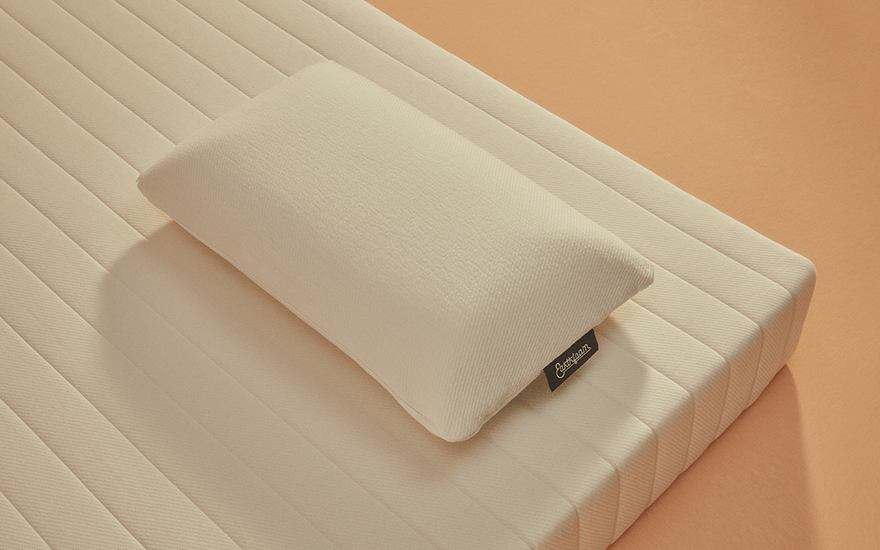 Check it out: earthfoam.com
Perfectly pillowy, this head-sized bed from Earthform is springy, soft, and supportive to help stop you getting up on the wrong side of the bed. If you get frustrated with flattened pillows or find yourself folding them in half, this is your dream sleep setup. Boasting breathability of epic proportions, the cotton cover and open cell structure of the foam keep it cool and comfy.
FOR THE BIOHACKERS
Vagus tVNS Stimulator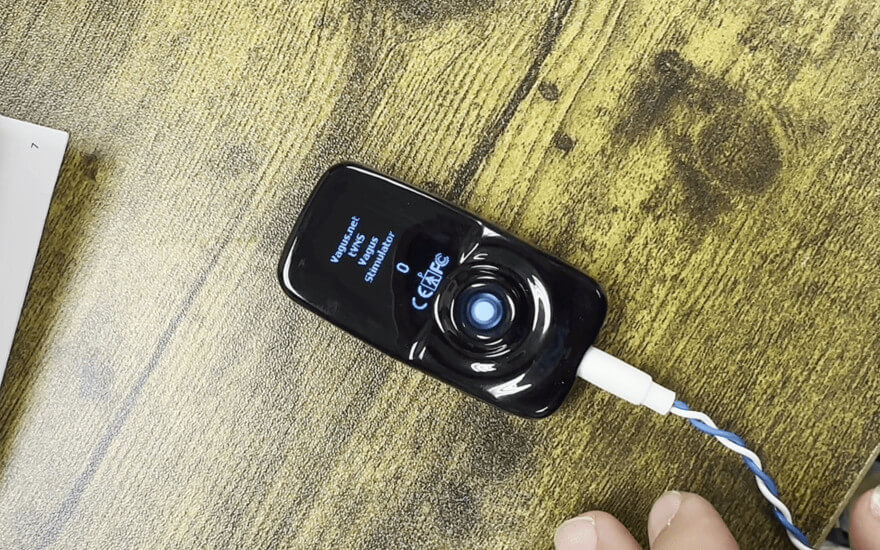 Check it out: vagus.net
Supported by over 20 years of clinical research, the Vagus tVNS Stimulator is clinically proven to positively improve many mental and physical conditions, reverse those pesky signs of aging, and—yes—enhance sleep quality. Using an earpiece that looks like a headphone, it sends targeted micro pulses of electrical current to the vagus nerve, which then projects to the brain and major organs.
FOR CBD CONOISSEURS 
Joy Organics CBD Bath Bombs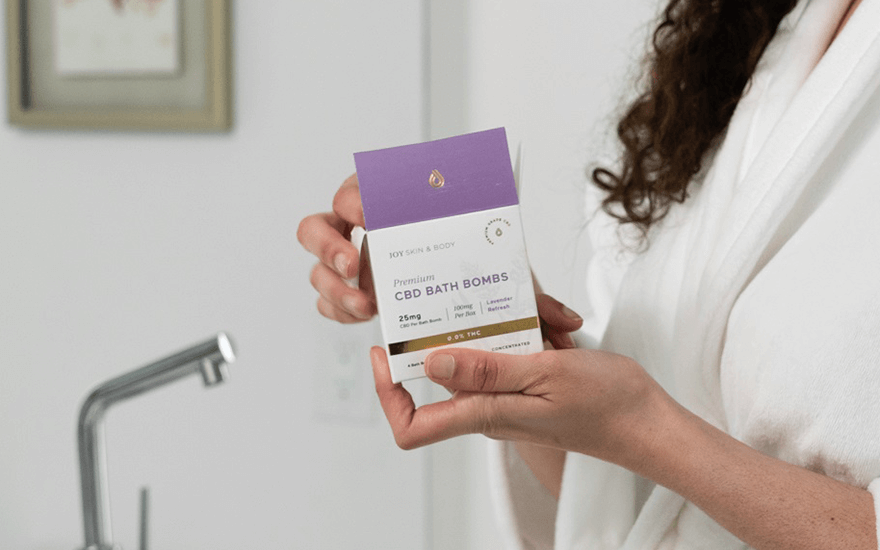 Check it out: joyorganics.com
Feel your best before getting your rest by transforming your bedtime routine into an at-home spa night with Joy Organics CBD Bath Bombs. With a soothing blend of broad-spectrum hemp extract and the dreamy aroma of lavender, these soothing spheres promote calm and clarity so you can tackle everyday stress and soothe stiff joints. 25mg of CBD helps you unwind for a blissful night's sleep.
FOR YOUR BEDTIME BEVERAGE  
Wassen Relax + Unwind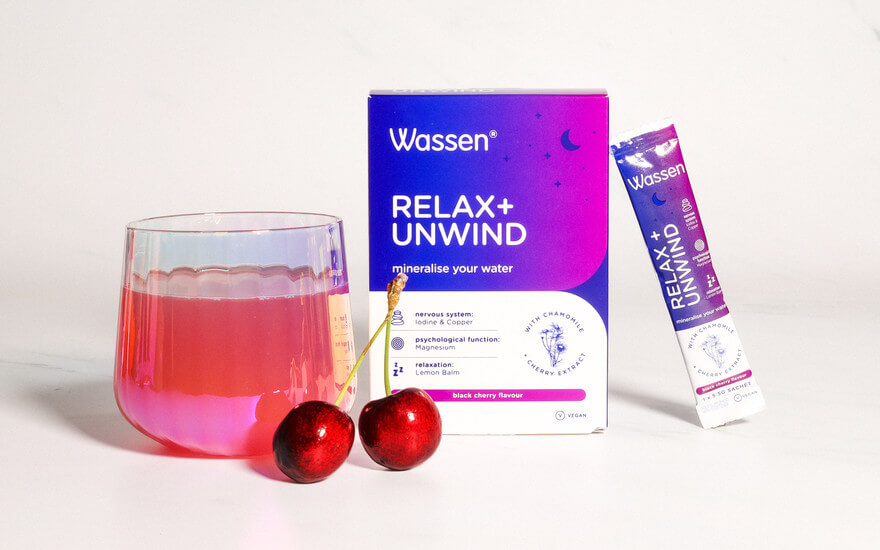 Check it out: wassen.com
Ease into your evening and straight out relax with this soothing blend of botanicals, vitamins, minerals, and electrolytes, specifically selected to help your body rest and recover at night. Formulated with magnesium, calcium, iodine, copper, chromium, and lemon balm, this calming cocktail of sleep-inducing ingredients will become your go-to pre-bed supp, as part of a relaxing evening routine.
FOR DARK DEVOTEES
Dr. Harris Anti-Wrinkle Sleep Mask

Check it out: currentbody.com
This innovative sleep mask from Dr Harris features unique raised silicone dots that stimulate receptors in the skin, proven to increase relaxation more than a cotton eye mask in a clinical study. Plus, they also showed to reduce fine lines around the eyes by helping to relax the face.
FOR FLOWER POWER
Natural Herb Remedies Calm Botanical Mist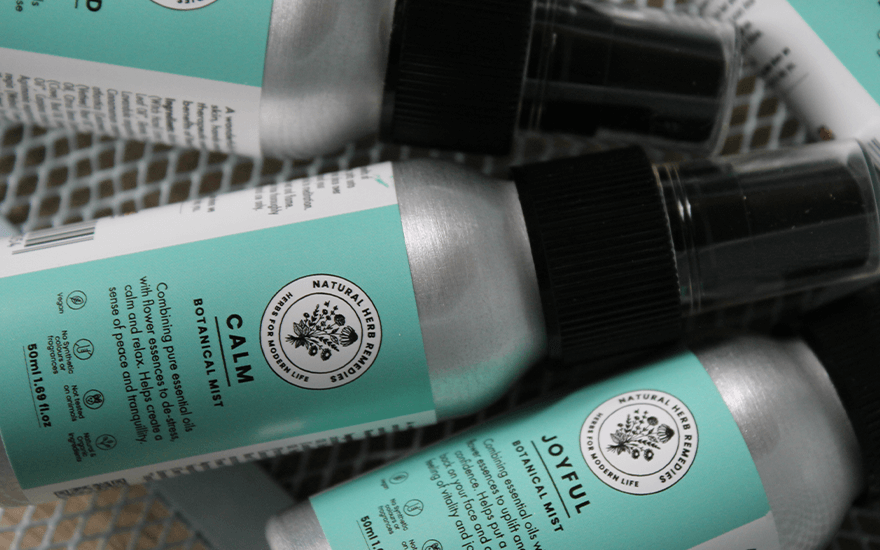 Check it out: naturalherbremedies.com
Reap the slumber-inducing rewards of vetiver, cedarwood, sweet orange, frankincense, and bach flower with this unisex botanical mist designed to create peace and tranquility with every spritz. Apply to pulse points, spray onto the outside of your mask or around your bedroom to utilize the calming power of the flower. 
FOR BLUE LIGHT BANDITS 
Peepers Kent Blue Light Glasses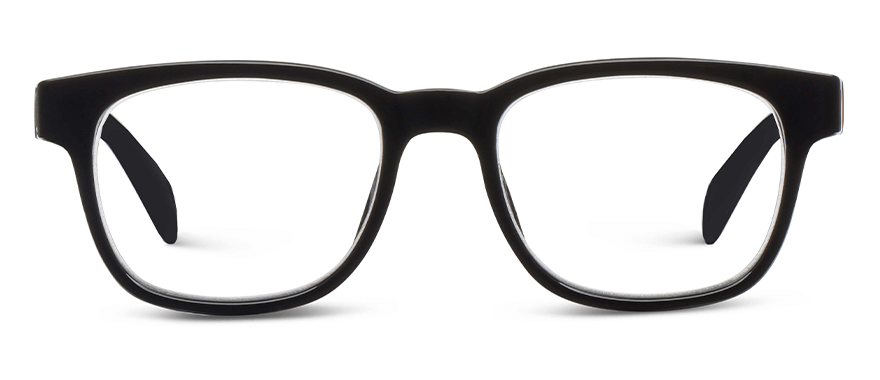 Check it out: peepers.com
The ultimate sleep saboteur. Banish blue light and simultaneously doom scroll courtesy of this stylish offering from Peepers. Their ultra-lightweight fashion hero is comfortable and casual and features proprietary baked-in technology that filters out over 40% of high-energy visible blue light.
FOR ALL-ROUND SLEEP SUPP GOODNESS 
Happy Mammoth The Deep Sleep Mode™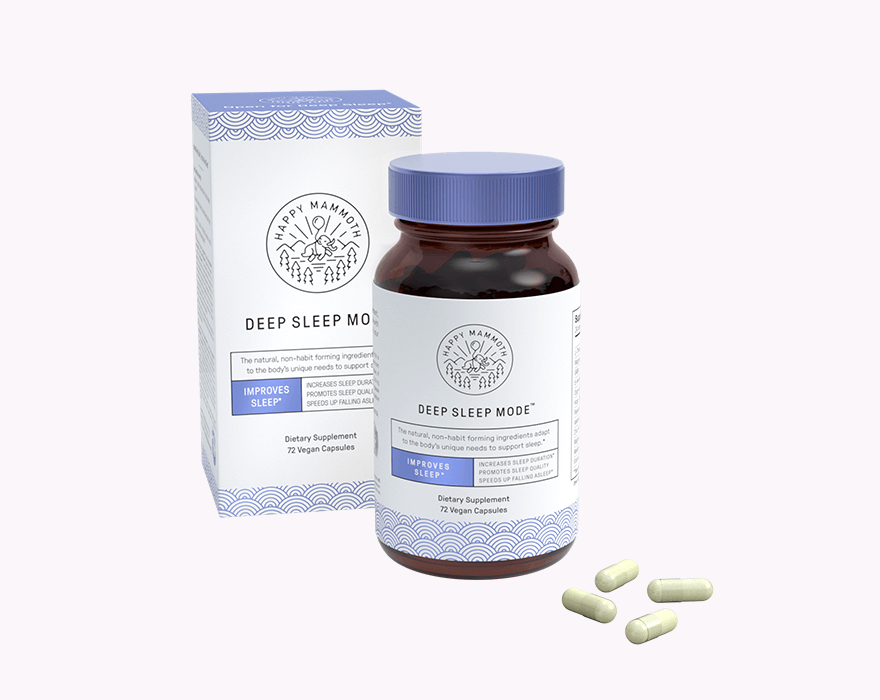 Check it out: eu.happymammoth.com
For an uber high-potency dose of ZZZs, the sleep specialists at Happy Mammoth have formulated the ultimate sleep solution. Eleven natural ingredients work together to improve the three key elements of a good night's sleep: Falling asleep faster, sleeping uninterrupted, and waking up well-rested and refreshed. 
FOR ASHWAGANDA AFICIANDOS
Prym Health Apple Ashwagandha Gummies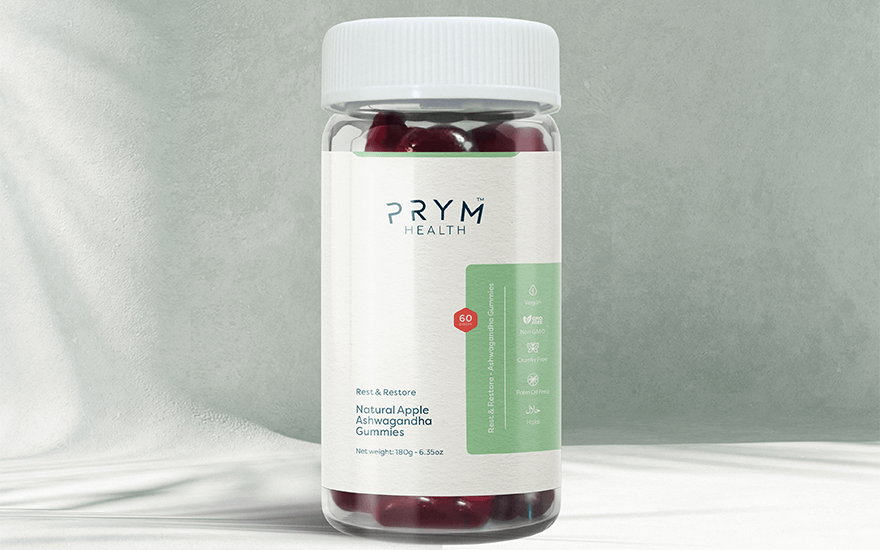 Check it out: prymhealth.com
Add ashwagandha into your sleep regimen the lip-smacking way with Pryms Health's apple flavored ashwagandha gummies. Formulated to help rest and restore your mind and body, just two tasty treats a day assist in controlling mediators of stress and anxiety. 
Added bonus: These tasty gummies also help boost testosterone levels and fertility in men.
FOR THOSE WHO FIND IT A HARD PILL
BetterYou Lights-Out 5-HTP Nightly Oral Spray
Check it out: betteryou.com
Sleep-inducing supps just got smarter. Lights-out Nightly Oral Spray delivers 50mg of 5-Hydroxytryptophan directly into the bloodstream via the buccal membrane of the inner cheek. This scientifically backed method bypasses the gut to provide fast and effective nutrient uptake. Lights. Out.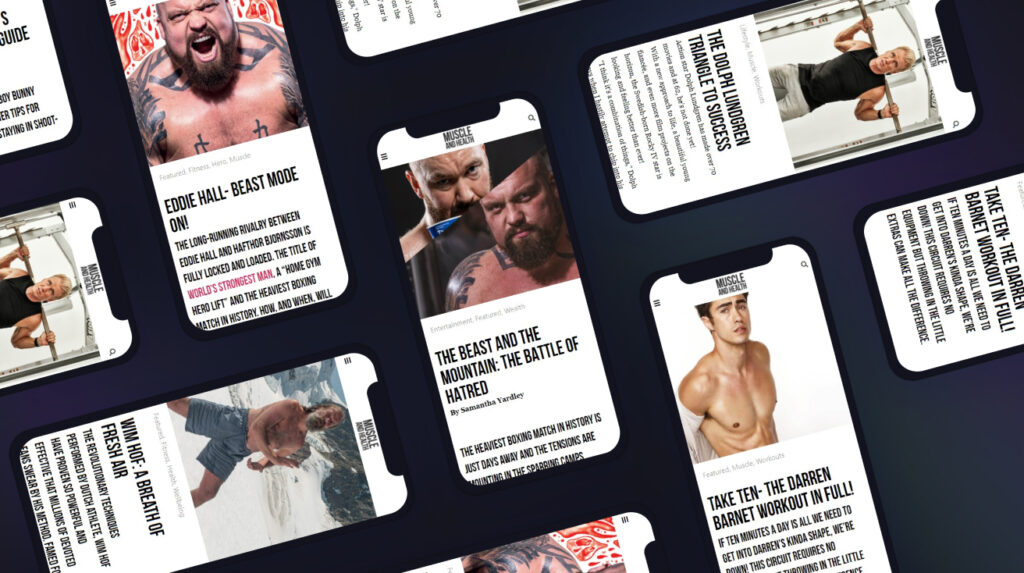 get all the latest mucle, health and wealth news delivered straight to your inbox