By Danni Levy
Model turned fashion designer Oliver Cheshire founded CHÉ to help make the world, and your wardrobe, a better place… Oli first picked up a pair of scissors as a child whose mother encouraged him to get creative with clothes.
"My mum would literally hand me the scissors and tell me to cut up my t-shirts," he says. "My father didn't approve, but I loved following in mum's footsteps. I just always liked clothes."
Oli was scouted as a model aged 16. Having been spotted at a clothes show, his career took off overnight.
"I was working big jobs with big photographers right from day one," he says. "It was easy but it was never that satisfying. That's not to say that I didn't enjoy it; I loved meeting new people, being on set surrounded by creative minds. It made me even more passionate about clothing. Yet the more I was on set, the more I realized that what I enjoyed most was editorial work; watching everyone work together to create beautiful images out of thin air."
"I couldn't quite believe recycling items from a landfill could result in such beautiful, soft textiles."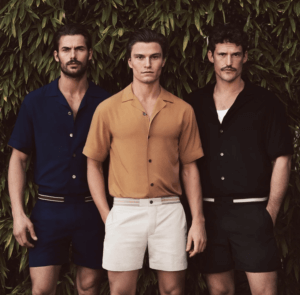 Determined to start his own brand, Oli set out with the vision of making beautiful campaigns with beautiful clothing.
"It was never just about the aesthetic outcome for me," he says. "I knew that whatever I created needed to be crafted sustainably. I was aware of the environmental implications associated with manufacturing, but to be honest, I wasn't overly passionate about the topic. I always recycled but I didn't really do anything more. I had always just focused on how clothes looked.
"I think it's part of the magic: taking something that's had a previous life, has come out of a landfill, and use the technology available to us to make it into beautiful clothes."
The plastic CHÉ clothing is wrapped in is made from sweetcorn and the
buttons and rubber stamps are made from olives.
"You wouldn't have thought that shorts made out of plastic bottles could be so popular and appealing to people, but they are," says Oli. Selfridges of London have snapped up the brand and it's not hard to see why!
"Sustainability is a growing movement that more and more people are becoming interested in," says Oli.
"It feels great to help educate people about the environmental impact of these clothes and to try to convince them to change their shopping habits – to buy less but better.
"Sustainability doesn't necessarily mean buying new sustainable clothes. Sewing up the holes in your jumper, buying second-hand garments, and holding back from buying new clothes when you don't really need them is also helping the planet. It's our habit of wearing things only once which need to change." "I always recycled but I didn't really do anything more. I had always just focused on how clothes looked."
Oli shot his recent campaign during lockdown. The images were designed to teleport people out of their living rooms and show the clothing surrounded by trees, a lake and flowers.
"I would like to see the world slow down," says Oli. "Before the pandemic, people were flying around, never stopping, never really thinking about their actions.
Perhaps, there is a positive side to what's happened. It has made us all slow down, take a breather, and that has been fantastic for the world and the environment."
"The plastic CHÉ clothing is wrapped in is made from sweetcorn and the buttons and rubber stamps are made from olives."
Related Article: The Best Workout Shoes For Men
Here's why Beiron Andersson said "HOLLYWOOD- NO THANKS"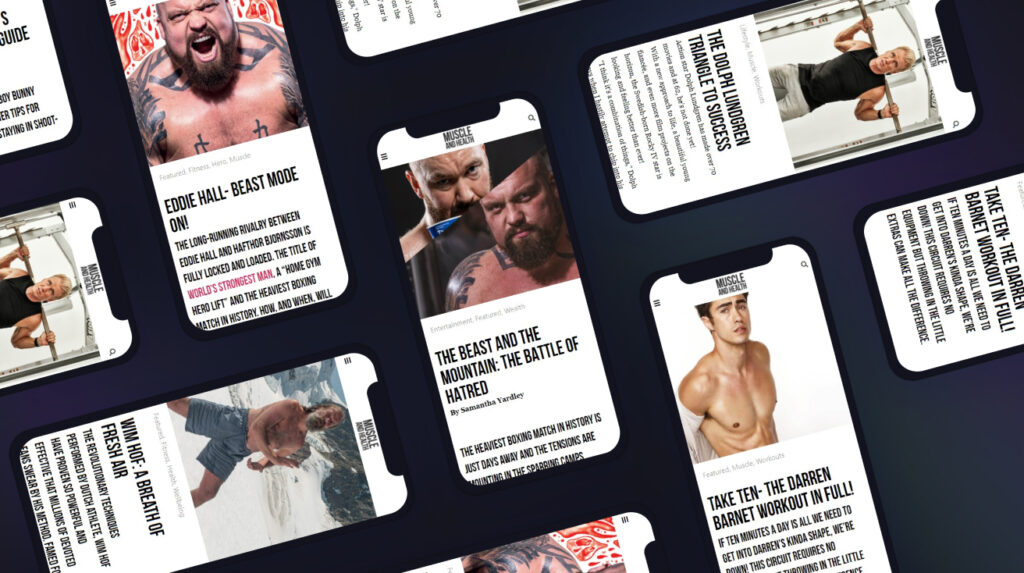 get all the latest mucle, health and wealth news delivered straight to your inbox