Side hustle: a means of making money alongside one's main form of employment or income.
Although the term associated with grinding away from your usual source of income may be modern slang, the story behind side hustling pre-dates the 21st-century hustling generation.
In fact, quite far back.
Our ancestors bartered for goods and services even before currency—the OG of work trades.
Fast forward to the 1930s, the era of the Great Depression, when folks were struggling to make ends meet. What did they do? Well, they turned to their skills and started hustling.
They sold homemade fudge, newspapers, shoveled snow, wove baskets, and crafted quilts—anything to make a buck, really. The list goes on.
The phrase 'side hustle,' as we know it today, was first used in 1950. Back then, traditional jobs were scarce, and folks had to think outside the box to keep food on the table.
Since then, we've seen side hustles evolve into something incredible. The possibilities are endless, from selling crafts on Etsy to driving for ride-sharing apps. Anyone can start a side hustle. Even you. Yes, you. 
Humans are a mighty, industrious bunch. When something just isn't good enough, we search for more. We crave growth, improvement, and a little extra dough in our pockets. And these days, we find that extra dough in some exciting places.
Millions of people are venturing into the world of e-commerce, social channels, blogging, and freelancing while juggling their regular nine-to-five jobs.
It's a hustle on the side, a passion project turned money-making machine.
More than ever, society is grasping that there's no need to rely solely on traditional employment to make a living. We've found a way to live on our own terms, forging our paths to financial independence and professional fulfillment.
A side hustle isn't just a means to an end any more. It's become a way of life, a part of our culture.
Still, trying to figure out where to start? Whether your goal is to settle outstanding bills, save for a dream vacation, or simply attain financial freedom, side hustles have emerged as a popular solution.
Here, we'll delve into the top 10 side hustles that can help you earn extra income, swiftly.
Let's dive in. 
How to Start a Side Hustle
So, you're interested in making money online through a side hustle from home but need help figuring out where to begin? We've got you covered. Follow these steps to start your side hustle today.
Identify your interests and skills…
To make your side hustle a success, it's essential to choose something you're passionate about. Since you'll be doing this job outside regular office hours, it requires significant energy and motivation. Brainstorm ideas that align with your interests and skills, and consider turning a hobby into a business.
Determine your investment level…
While side hustles generally don't require significant financial investments, some upfront costs, such as hosting, branding, or tools, may be involved. 
For example, If you plan to get involved in social media marketing, you should be aware of its expenses. Plan your spending accordingly and assess your progress to decide whether to continue.
Avoid conflicts of interest…
If your day job or professional connections pose a conflict of interest with your side hustle, it's best to reconsider your options. Sometimes, exploring other avenues or postponing your idea is wiser to prevent any regrets. Starting a side hustle with a conflict of interest could lead to costly lessons learned.
Allocate dedicated time for your side hustle…
Successful side hustles require consistent time and effort. It's not enough to simply set up a website or schedule content and forget about it. Schedule regular time in your calendar for your side hustle and set actionable goals to ensure your efforts are valuable. Depending on your circumstances, aim to allocate three to four evenings a week and some weekend hours to your side hustle.
Maintain focus on your day job…
If you're pursuing a side hustle while working a day job, remember to give your full attention and energy to your primary employment. While your side hustle can provide extra income, your day job is what pays the bills. Avoid trying to juggle both within your nine-to-five hours, as this can lead to a detrimental outcome.
10 side hustles you start making money from today
Start blogging
Blogging can be a great choice if you want to build a long-term online side business. While it's likely to make a profit on the first day if you don't already have an audience, starting a blog can ultimately bring in a steady income stream if you approach it strategically.
Successful bloggers generate revenue through various methods like affiliate marketing, advertising, paid partnerships, and selling products. The key is to establish a strong brand that resonates with and earns the trust of your audience.
Blogging is flexible and easily balanced alongside a full-time job since you can create content in advance and schedule it for later publication. Depending on your effort, it can earn you a few hundred or even thousand dollars per month.
The good news is that getting started with blogging is pretty simple. There are plenty of accessible guides on the internet that can help you set up your first blog. Plus, it can be a small initial investment. But remember that you'll need to put in some effort before seeing a profit.
Amazon dropshipping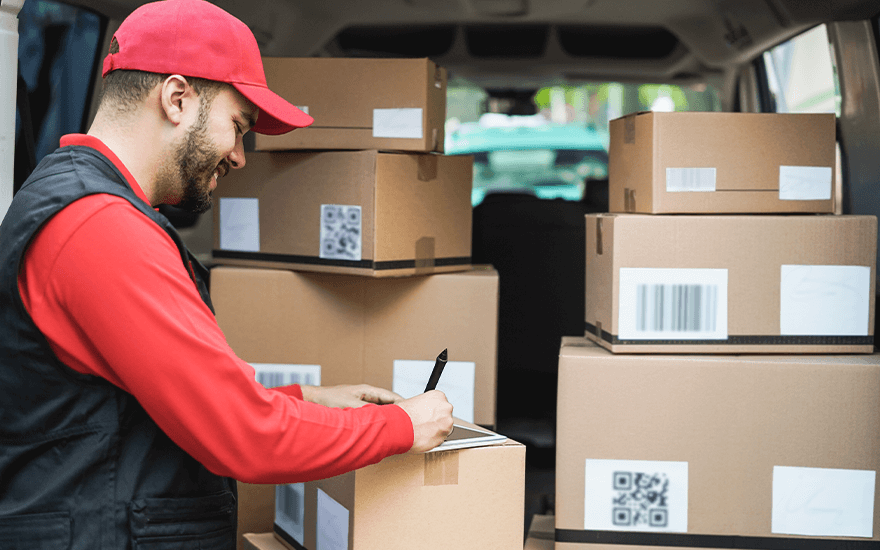 If the thought of running your online retail store has ever danced through your mind, you've probably stumbled upon the word "dropshipping."
Imagine having no responsibility for procuring, storing, and shipping goods—it's like having a team of invisible fairies doing all the work for you.
To hop aboard the Amazon train, you'll need to set up your Amazon seller account, first choosing between the individual and professional selling plans with their own fees.
On top of that, there's also a referral fee for every item you sell, similar to a toll you have to pay for using Amazon's massive platform. So, before you dive into the dropshipping journey, it's wise to carefully consider all the fees your business might encounter and choose the right combination that won't break the bank.
Dropshipping on Amazon can be more time-consuming than other business models. In fact, around 56% of dropshipping sellers reported that it took them longer than six weeks to get things up and running.
Explore affiliate marketing
Affiliate marketing can be a lucrative side job over the long term. However, a learning curve is involved before you can start earning money through affiliate marketing. It's not just about finding the right product to sell, but also partnering with the right brands.
If you choose to be an affiliate marketer for e-commerce stores, your commission may be lower compared to dropshipping the products yourself. However, some tech companies offer high payouts to affiliates who bring them new customers.
The amount of money you can make through this side hustle depends on the product you're selling and the affiliate network you use. For example, as an affiliate marketer for a tech company like Shopify, you could earn an additional $58 for every merchant you refer. That means with just 10 referrals, you could make over $500. Not too shabby.
Instagram Influencing
Whether you have an exquisite fashion sense or have honed the art of creating delectable confections, Instagram is where you can nurture a delightful side hustle as an influencer.
Instagram offers a bagload of opportunities to showcase your remarkable abilities. Build a mass following captivated by your canine companion's charm or photographic artistry. Instagram offers various ways to monetize your account, so much of the hard work is done for you.
Captivate and grab the attention of brands who eagerly seek to align themselves with your creative aura. They would eagerly feature their products in your posts and, in return, fill your pockets.
Then there's Instagram takeovers, where you can temporarily reign over another's account, showcasing your charm. Finally, you can develop and sell your product through your esteemed Instagram following. Imagine the thrill of enticing admirers to indulge in the splendor of your creation, converting enthusiastic likes into tangible profits.
Participate in online surveys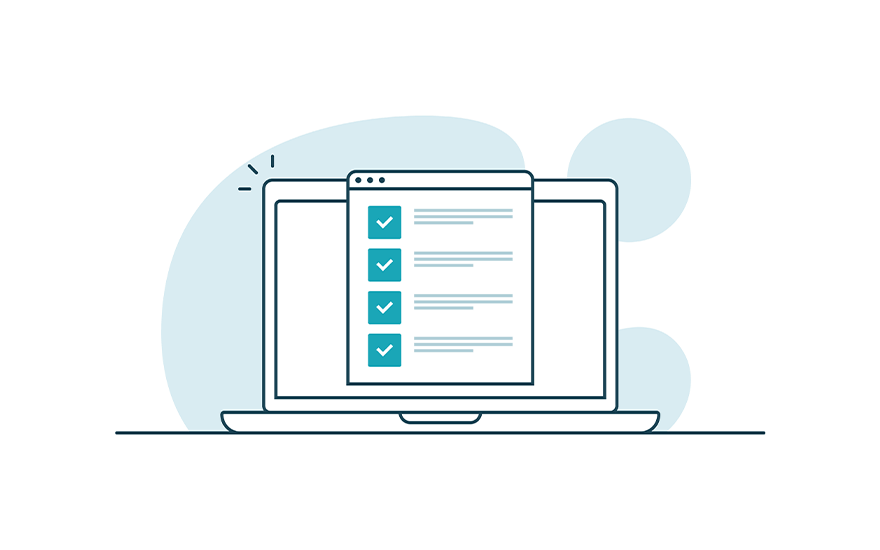 One of the most popular and easily accessible side hustles is participating in online surveys through platforms like Survey Junkie. 
With this opportunity, you can choose when to take a survey and how much time you want to dedicate. Each survey is typically described in terms of its type and estimated completion time.
While taking online surveys may not be the highest-earning side hustle, it still offers the potential to make money. Surveys can reward you anywhere from $1 to $20 per survey completed. If you're interested in getting started with online surveys, popular platforms like InboxDollars and Swagbucks are worth exploring.
Become a freelancer
Are the ups and downs of your nine-to-five job starting to take a toll on your income? Consider taking up freelance gigs if you need more money in some months and a little less in others.
With freelance gigs, you can create opportunities on platforms like Fiverr or take on occasional projects like Upwork.
One week, you could create T-shirt mockups for a client; the next, you could be helping someone build their social media following. The variety and switching things up make this side hustle perfect for those who crave diversity in their work.
Earning potential can range from $50 to $2,000 a month, depending on the side gigs you choose and the platforms you use. For example, if you aim to add an extra $1,000 a month to your income, freelance writing can be a lucrative side hustle that allows you to reach your second income goal.
Pet sitting and dog walking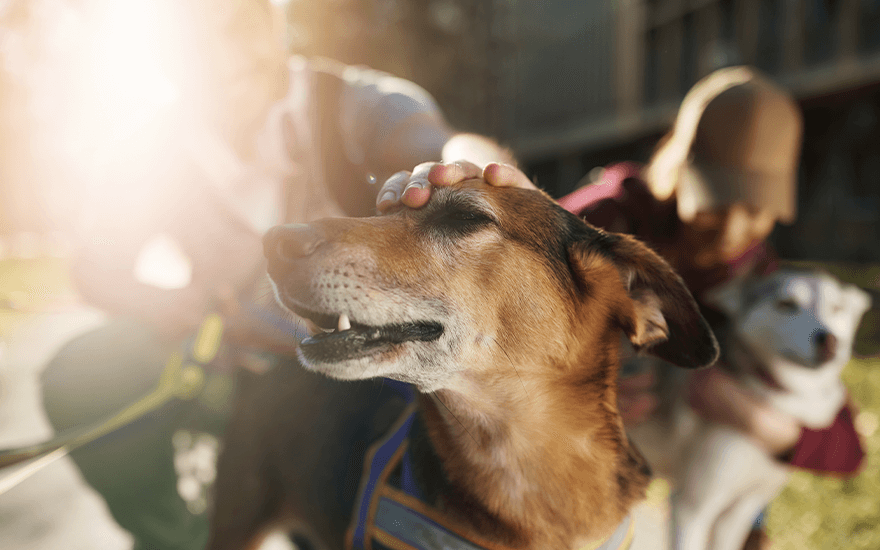 Are you an animal lover? Then you're not alone. If you want to leverage your love for pets, you can offer pet-sitting services while the pet owners are away or walking dogs for a couple of clients during the week.
You can start your pet-sitting business by advertising on social media, posting signs around your neighborhood, or asking friends and family to spread the word. Alternatively, you can advertise your services on websites like Rover or Wag. These websites allow you to set your schedule and rates, but they do take a percentage of your earnings as their fee.
If you find that the fee charged by Rover or Wag is too steep, don't fret. You can still start your pet-sitting business with your friends and family's support. Simply drum up buzz by asking your circle to help spread the word about your services. You can turn your love for animals into a profitable income stream with persistence and patience.
Design and sell your custom merch
The demand for unique and customized items is rising in a world dominated by mass-produced goods. Whether you specialize in embroidering cushions, silk-screening shirts, or creating one-of-a-kind art installations, there is a market of shoppers who appreciate and seek out merchandise with personality.
You can sell your products through various platforms like Etsy, eBay, and Facebook Marketplace. You can also offer a "custom order" option to cater to individual preferences. Depending on your location, you may find success by selling items on platforms like Kijiji or Craigslist. As you grow and become more committed, consider setting up your own Shopify store or listing your products on Amazon.
This side hustle opportunity may be ideal if you already have crafting skills and enjoy custom work.
List your unused space
Looking for a hassle-free way to earn extra money? Let your neighbors rent your unused space. With Neighbor.com, it's straightforward to become a storage host! 
You can list spaces like your garage, basement, spare room, driveway, RV pad, dirt field, shed, and more to charge monthly rent. Best of all, you can choose what items your renters can store, and everything is handled through the app.
By simply allowing your neighbor to park their boat in your backyard, you can earn over $150/month. Plus, your friends and family will be impressed. Don't worry about risks or liability because Neighbor.com provides up to $1,000,000 in free host liability coverage.
To start earning, join for free at Neighbor.com, list the space you'd like to rent out and take good photos to make your listing stand out. You can then approve or deny rental applications until you find your ideal renter. It's that simple!
Self-publishing ebooks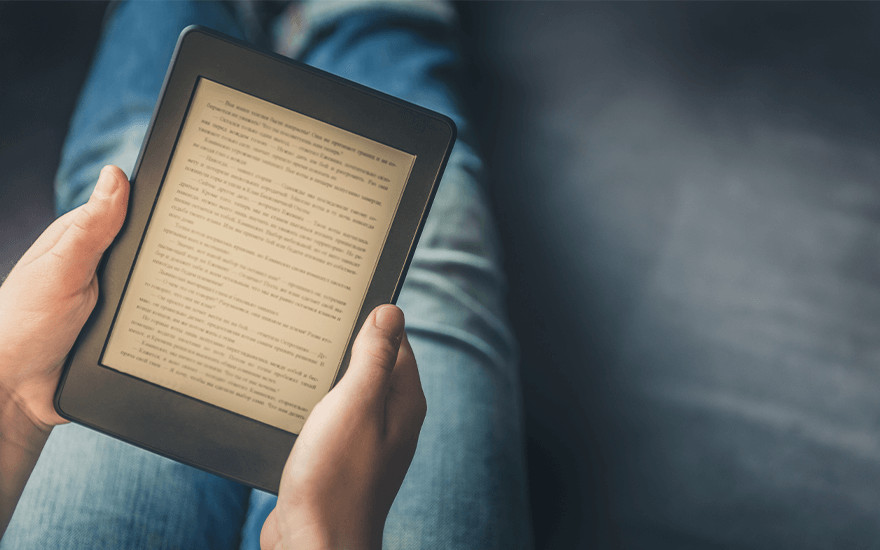 If you're a writer looking for a side hustle, a self-publishing ebook is a perfect opportunity. The best part is that you can be something other than a skilled wordsmith to take advantage of this venture.
Whether you can create a captivating fictional story or provide instructive content, you can hire ghostwriters and editors to complete and enhance your work. Once done, you can easily publish your ebook on platforms like Amazon's Kindle Direct Publishing, Lulu, and others and start earning royalties.
Self-publishing ebooks can be low-cost if you write the book yourself and design your own cover art. However, many serious authors opt to enlist the expertise of cover design and editing professionals to give their work a polished finish, which can cost upwards of $100 per title.
The cost of hiring a ghostwriter varies depending on involvement level, ebook length, and topic complexity. For example, The London Ghostwriting Company charges between $250 and $900 per day.
Rent your home or space on Airbnb
If you have an extra bedroom or garage apartment, consider renting it out on Airbnb. For instance, if you have two guests renting a guest room and bathroom, you could earn over $4,221 a month if you're situated in the Nashville area. This can be an excellent source of passive income for you.
Despite the potential risks of opening your home to strangers, Airbnb offers host damage protection on your property—with coverage of up to $1 million. Plus, they provide host liability insurance in case a guest sustains injuries while staying at your place.
Although Airbnb doesn't screen each guest, hosts and guests can rate each other, which can help identify trustworthy parties. So, using Airbnb to rent out your extra space can help you feel more comfortable about who you're letting into your home.
Now get out there and start side-hustling. And, for more top wealth-making tips, read our
essential beginner's guide to investing
.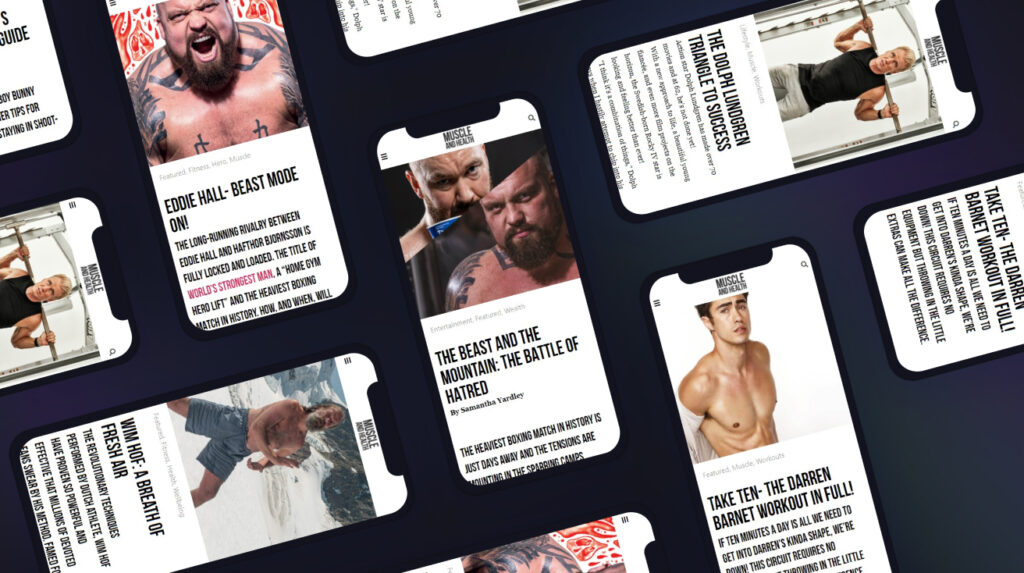 get all the latest mucle, health and wealth news delivered straight to your inbox