Words by Jack Franks
Statistically, Inter Miami is currently the worst club in the MLS. 
Rock bottom of the overall standings across the Eastern and Western Conferences.
So, the sight of Lionel Messi and DeAndre Yedlin lifting aloft the inaugural Leagues Cup after a penalty shoot-out victory over Nashville SC is as peculiar as iconic.
To fully appreciate the rapid transformation, we must return to June 7, when Messi broke the internet.
Within 24 hours of the Argentina World Cup Winner and seven-time Ballon D'or winner's announcement that he was leaving French champions Paris Saint Germain to sign for The Magic City, the club's Instagram page gained 4.2 million followers, more than any NFL, MLB, NHL, or MLS team.
Publicity surrounding the MLS club has been nothing short of a carnival over the last two months, fuelled by the Messi factor; David Beckham and co. are rubbing their hands together.
The Barcelona legend's debut against Cruz Azul of Mexico on July 21 drew 1.75 million viewers on Univision – making it the second-most watched Spanish language club soccer telecast in the U.S. of all time, behind only Chivas vs. Barcelona in 2008, which drew 1.93 million according to the network.
David Beckham boldly declared "3.5 billion viewers during Leo's presentation", crucially beating the previous record set during Cristiano Ronaldo's unveiling with Al-Nassr. Messi 1-0 Ronaldo.
Within a week, it was 2-0 between the two modern-day icons of the game when Lionel Messi toppled Ronaldo's record for jersey sales in the first 24 hours, a feat the Portuguese held following his return to Manchester United in 2021.
Aside from raising revenue for the club and the MLS, his impact on the pitch has been synchronically seismic, elevating a previously floundering and underperforming squad to previously unfathomable heights.
Apple announced that it had its three most-watched matches ever on MLS Season Pass in the week, between July 19 – July 26, two of which featured Messi, but interestingly, it means a non-Messi match was part of the trio, a good indicator that the MLS as a whole is quickly garnering a wider audience, not just Inter Miami CF games.
With the help of their new captain – who has scored ten goals and provided five assists in just eight appearances – they have now secured their first-ever piece of silverware. They could clinch another trophy should they defeat Houston Dynamo in the U.S. Open Cup finale.
To coin a well-known Drake track, Inter Miami's status as the world's most trending soccer team has gone from '0 to 100'.
Despite their international appeal since the club was announced as the twenty-fifth MLS franchise in early 2018, the pre-Lionel Messi era of Club Internacional de Fútbol Miami failed to ignite, a period dominated by inconsistency and unpredictable hurdles that stagnated early progress.
Daniel Granada, host of the Battered Herons podcast, has been a season ticket holder throughout the Inter Miami journey from the start. He can still recall a pre-Beckham-influenced era in the state: "Miami F.C. were the only local team that local soccer fans had the option to support, but honestly, they never were popular.
"They currently play in a college football stadium, and the attendance is usually in the low hundreds, and it's been that way since before Inter Miami came into existence.
"South Florida is home to four other professional franchises, so it was hard to get people to care about a team that was considered to be playing in a league that wasn't top flight."
You know the name Lionel Messi. You know David Beckham. You can see the vibrant pink shirts. You're on the hype train. We get it. So is everyone else.
But do you remember Diego Alonso, Lewis Morgan, Phil Neville and Rodolfo Pizzaro?
This is the story of Inter Miami's delayed Hollywood epic.
A slapdash squad gets a reality check
"They sold us on starting with big names from the very first season, and we unfortunately did not receive that," remembers Granada.
The camera isn't on the pitch as Inter Miami prepares to kick its first ball since its inception. Eyes are on David Beckham – elegantly suited in a black number accentuated with the pink notes the club dons – as he converses with celebrity chef Gordon Ramsey. 
Celebrities sweep the stands, with notable names from the world of sport and entertainment eager to witness the birth of the most-anticipated new franchise in MLS history. It's fitting that the scene plays out in Los Angeles, a location known for its glamorous allure.
The names that make Miami's debut starting XI need to be more well-known on the pitch.
Experienced goalkeeper Lewis Robles, bullish central defender Román Torres, unassuming midfielder Will Trapp, and the superbly named Robbie Robinson – the number one pick in the 2020 MLS SuperDraft – make up the team's core.
Unfortunately for Miami and then-manager Alonso, Los Angeles has Carlos Vela in their ranks. A regular within the MLS All-Star and Best XI sides, the 2019 MVP winner deftly dinks the ball over a hapless Robles just before the interval.
Despite huffing and puffing, Miami ultimately failed to blow the door down and suffered defeat in their MLS curtain raiser.
Six days later, and just 88 seconds into a clash with D.C. United in Washington, Pizzaro fires in from eight yards to cement his name in the history books, but it means little as the home side fights back following a Torres red card for his part in disputing VAR's denial of a second and crucial Miami goal.
If there was a better introduction, the impact of COVID-19 not only blocked any sign of momentum but also hurt the club's ability to build a following and brand.
Upon the commencement of the 2020 MLS season, the sight of empty stadiums was a nightmare for the club's owners. Only in the last two games did the league allow 2,000 fans into the club's former 18,000-seat stadium in Fort Lauderdale.
Despite reaching the playoff courtesy of an 11th-place finish in the Eastern Conference, fellow MLS newcomers Nashville SC scored three times without a Miami reply to cap off a tumultuous opening campaign, bookended by the sacking of Alonso, who left with a pitiful win percentage of 29.17%.
The loss prompted defender AJ DeLaGarza to highlight some issues behind the scenes, most prominently the quick-fire nature of the squad's rassemblement, which made it "difficult to gel and to bond," further impacted by an enforced separation period during Covid.
DeLaGarza rounded off his damning and refreshingly honest take on a below-par 2020 by saying: "I told somebody the other day you could write a book of all the things that have happened to this team individually and collectively on and off the field. And it could be a long, long book. Unfortunately, it ends tonight."
Granada's opinion of Inter Miami's first season is shrouded in acceptance: "I think most teams went through the same troubles, but being an expansion team during that time definitely made it more challenging. Without the big signings and a normal season to gel, I think the fans weren't distraught with the results of that first season."
A place to call home
Although it may not have been the start David Beckham had envisaged, it at least represented the start of the journey, which at times seemed destined to remain on the ground.
That's because establishing Inter Miami was an actual uphill battle, a phase riddled with setbacks that nearly witnessed Beckham's consortium withdrawing from the deal altogether.
The journey from announcing the ownership of the Miami-based franchise in February 2014 to the inaugural Inter Miami game in March 2020 spanned well over half a decade, and remarkably, during the four years it took for Inter Miami to secure Major League Soccer's 25th franchise designation in January 2018, six other teams had already commenced their play; Atlanta United F.C., F.C. Cincinnati, New York City FC, Orlando City SC, Los Angeles FC, and Minnesota United F.C.
The lion's share of the delays stemmed from the challenge of identifying an appropriate location for a tailor-made stadium, a stipulation for ownership, with the approval of Inter Miami's place in the league hinging on their ability to secure the right site for their stadium.
Various stadium locations underwent consideration and disappointment, with an initial proposition for a downtown waterfront site met with rejection, followed by the failure of an arrangement to construct a stadium adjacent to MLB's Miami Marlins. The Overtown site appeared promising but encountered resistance from local councilors, leading Beckham to experience renewed frustration.
During the 2018 event that marked the re-reveal of the franchise, occurring four years after its initial introduction, Bolivian billionaire Marcelo Claure disclosed that both he and David Beckham were prepared to concede defeat, a decision fuelled by years of fruitless efforts in the pursuit of a suitable stadium site in Miami.
Miami Freedom Park has long been the dream destination for Inter's base. Following years of false dawns and pushbacks, the Miami City Commission approved a 99-year lease agreement to the owners of the club in April 2022, prompting owner Jorge Mas, Inter Miami CEO, to "I always knew that this would happen because I believe in our city and I believe in dreaming. And today, a dream commences."
The project plans to deliver an area all Miamians can enjoy, boasting 58 acres of free public parks and green space, a tech hub, restaurants and shops, soccer fields for the community, and, of course, a 25,000 all-seater stadium for Inter Miami to call their true home from the start of the 2025 MLS campaign (if all goes to plan).
Granada recognizes the stadium as a "significant" milestone in Miami's early history.
"We need that stadium to open with Messi still playing on the team to inaugurate the stadium."
Neville's law: Faithfully inconsistent 
In 2021, the prospect of a new home was the least of Miami's worries.
Looking to springboard back following a disappointing year, Beckham turned to an old friend and long-time business compatriot in Phil Neville, someone he had enjoyed infinite success alongside for Manchester United during his playing career.
Neville had recently led England's Women to the semi-final of the World Cup in France, ironically exiting the competition at the hands of the USA, and many eyebrows were raised with his patchy managerial background, the majority citing his close relationship with David Beckham as the sole reason for his appointment.
"Nepotism was definitely a very popular word here around that time. The fanbase always wanted and knew that we would try to build a roster with young South American players, so everyone figured a Latin Spanish-speaking manager was what made the most sense.
"I did not dislike the Neville hire; I thought he did well for what he had to work with," says Granada.  
By this stage, the owners had begun to flex their lucrative muscles, building a roster that saw the arrival of French World Cup winner Blaise Matudi and an Argentinian goal-machine, former Real Madrid and Juventus forward Gonzalo Higuain.
Higuain endured a raucous debut, missing a penalty and being involved in a fight during a 3-0 defeat to Philadelphia Union. His brother, Federico, also joined the club in October 2020.
Yet, Inter fans and Granada were left wanting more despite the signing of two high-profile players. "Those were not the big names we were expecting, but given how the 2020 season turned out, Inter Miami fans were just happy when they thought we were getting a step up in quality, no matter how minimal it might be."
But eight defeats in the first 12 games of the regular season just were not in the redemption script. That torrid run included a run of six consecutive losses, the last of which was a 5-0 hammering at the hands of the New England Revolution, which signaled raucous boos and jeers from disillusioned supporters.
Neville fronted up to the media after the embarrassing capitulation of his team: "It is the lowest in terms of my feelings since I have come here. The manner we lost was unacceptable; it feels worse than that.
"There are no excuses. We all have to look in the mirror, not just the players. The team needs an I; it needs everyone to pull together. I am asking for a team that fights together, like a brotherhood. We have to start fighting for this football club."
The situation did improve – albeit temporarily – with one defeat in the next eleven; however, a season characterized by three stages of radical inconsistency was curtailed by six straight defeats, followed by back-to-back victories, then two more consecutive losses, before a sole Matuidi goal earned three points against Supporters' Shield winners New England on the final game of the regular season, clawing back some of the pride damaged during the 5-0 thrashing.
Only three teams ended 2021 with fewer points than Miami, but the owners' public backing of Neville saw him lead the franchise again the following season.
That continued faith seemed misguided following a carbon copy start to the campaign, which ushered in a sense of deja vu following four straight defeats – ending with a 1-3 home loss to Houston Dynamo. This result handed the visitors their first win on the road in 26 MLS league games.
Things could have been very different if it had not been for Leonardo Campana's hat trick against New England – the final of the triplet representing a scrappy winner fitting during Neville's tenure. Still, alas, it proved a turning point for The Herons.
Granada said, "he would play players out of position many times, but that was also because he did not have many options. The high point of his tenure was when Pozuelo arrived last season, and he changed the style of play to work for a good number ten, leading to a late season playoff run."
Powered by the goals of Higuain – who netted seven times in the final six games of the regular campaign – Miami reached the MLS Cup Playoffs for the first time, but an error-strewn performance contributed to a 3-0 defeat at New York City F.C.
It would prove to be the Argentine's career swansong, the enigmatic striker haunched on the drenched turf following a season of marked progress for Neville and company.
Show some f*****g respect
Talk about a false dawn. Back-to-back 2-0 wins in Fort Lauderdale to kick off Miami's fourth season lulled supporters into a false sense of security as form nosedived to unearthed depths over the next two months.
Six consecutive defeats – five by a one-goal margin – left Neville on the brink, but Beckham continued to showcase his undying loyalty to his homegrown mate.
"It's nowhere near good enough for what we want for this football club," Neville said after a 1-0 loss to Houston Dynamo. "I take full responsibility for that and the consequences that come my way."
Shoots of recovery were only short-term, with three wins on the spin against Columbus Crew, Atlanta United and old friends New England. Still, it only relieved the immense level of growing pressure and angst in the stands and the publicly evident stress levels within Neville's psyche.
After a 1-3 home loss to Orlando City, Neville took significant exception to be interrupted during one of his post-match interview answers, demanding the reporter "show some f*****g respect" before apologizing for his interjection of a curse word.
Everything came to a head eleven days later, Tom Barlow's solitary goal earning New York Red Bulls victory and signaling Miami's fourth successive loss – leaving them bottom of the MLS Eastern Conference. 
Inter Miami fans held banners calling for the manager to stand down after 10 defeats in 15 games – and booed his 20-year-old son Harvey when he came on as a late substitute, the final nail in the coffin and a personal attack which hurt the doomed manager.
The following night, at 11.08 p.m., the club's social media accounts released the inevitable news of his sacking.
Club has parted ways with Phil Neville

The team has also announced that it has parted ways with Assistant Coach Jason Kreis. Inter Miami C.F. Assistant Coach Javier Morales will assume the role as Interim Head Coach effective immediately, while Assistant Coach Darren Powell,… pic.twitter.com/0vcrIpeZb8

— Inter Miami C.F. (@InterMiamiCF) June 1, 2023
"Sometimes in this game, we have to make the toughest decisions, and sadly, we feel the time is right to make a change. I want to personally thank Phil for his hard work, his passion for our club and for his integrity as a person," said David Beckham after making a decision many felt was long overdue.
Miami was at the low point of its existence, statistically the worst MLS club across the United States and Canada, with interim Javier Morales unable to halt the losing streak, which stretched to seven rounds of fixtures.
"It was a disaster," says Granada, "but we all knew that the team sacrificed the beginning of the season by not bringing in many players in the offseason in hopes of getting Messi and friends in the summer.
"This team would have been much better before Messi if it wasn't for all their injuries."
They needed a miracle. They needed Lionel Messi.
Lionel Messi: Dream making GOAT
Beckham's phone is blowing up. It's 5 a.m. in Japan. Something big is happening.
In an interview with The Athletic, he said: "I look on my phone and I'm like, 'What's happened? Something's happened!'. I put my glasses on, and I'm like, 'Leo's coming! It's done! He has announced it!'. My wife asked, 'What do you mean he has announced it?'. I said, 'He has gone on T.V. and said he's coming to Inter Miami!'. I get goosebumps talking about it."
The quest to land (arguably) the greatest player in the game's history began ten years ago, with Beckham and co-owner Mas regularly name-dropping Messi over glasses of wine. In fact, an early presentation from advertising agency Doubleday & Cartwright mocked up Messi in the Miami kit, unknowingly predicting the future an entire decade later.
In a 2020 interview, Beckham already saw the Messi vision, which would come to fruition. It is genuinely unknown whether he believed it was a reality at the time.
Asked if he is interested in signing Lionel Messi or Cristiano Ronaldo, David Beckham said: "Without a doubt, those are the type of players we aspire to bring to our club.
"The fans would really appreciate that. But, as owners, we want players here that are driven that want to win, and that's our priority.
"Going forward, we also want to bring other players in if we have the opportunity to bring some great names in – you obviously mentioned Leo and Cristiano.
"And I think that that's the one thing that I take into our club, is the player has to be right."
With Lionel Messi's contract running down at Paris Saint Germain and an offer from Saudi Arabia side Al-Hilal and their limitless pot of wealth – an option Ronaldo opted for – the likelihood of his first foray outside of Europe's elite divisions was up in the air.
But, once the prospect of returning to Barcelona was impossible, the allure of a new way of life for him and his family was the perfect solution and next step.
"Ten years ago, when I started my journey to build a new team in Miami, I said that I dreamt of bringing the greatest players in the world to this amazing city," Beckham said. "Players who shared the ambition I had when I joined L.A. Galaxy to help grow football in the USA and to build a legacy for the next generation in this sport that we love so much.
"Today, that dream came true."
Leagues Cup Champions
In what can only be coined as the most significant and potentially transformative MLS transfer window in history, fellow Barcelona and Spain legends Sergio Busquets, and Jordi Alba followed Messi stateside, as well as about $15 million in highly-rated U-22 South American talent in Facundo Farias, Tomas Aviles and Diego Gomez.
Like every other Inter Miami fan, Granada remembers the exact moment he discovered the rumors were true: "June 5, two days before it became official, we had a guest on our show that told us that Messi would be an Inter Miami player before Friday.
"We purchased our Cruz Azul tickets as soon as the show ended, and he was correct. 
"Messi's arrival will bring changes to rules, salaries, and the way the league looks across the globe; everyone will benefit from his arrival."
They are all under the guidance of former – you guessed it – Barcelona manager Gerardo 'Tata' Martino, a MLS Cup winner, two-time manager at a FIFA World Cup, three-time Conmebol Copa América finalist, Concacaf Gold Cup winner and Argentina National Team manager.
Despite controversy over Miami's ability to pay more to get around the strict salary cap rules within the MLS, the last two months marked a pivotal moment in the history of soccer across North America, with the influx of talent and exposure supercharging a snowballing league.
On Friday, June 22, 20,512 spectators – including LeBron James, Serena Williams, Kim Kardashian and Sergio Aguero – were treated to the most Hollywood entrance possible, a script solely reserved for the blockbuster hits that have no right to be placed within reality.
Lionel Messi entered the fray with 35 minutes of a Leagues Cup contest with Cruz Azul tied at 1-1, an introduction which now ranks alongside Pele for the New York Cosmos in 1975 and Beckham for the L.A. Galaxy in 2007.
LIONEL ANDRÉS MESSI IS NOT HUMAN. pic.twitter.com/2mBDI41mLy

— Major League Soccer (@MLS) July 22, 2023
After winning a free kick precisely 24.2 yards out, the clock ticks toward the fourth minute of additional time – already two over the allotted – as all eyes were focused solely on the left boot of the magical Argentine.
This was familiar for Lionel Messi, despite the expected goals from that spot being as slim as 0.08xg. The outcome was inevitable.
Fireworks sprung into action as the free-kick found the top left-hand corner, the stadium bursting with passion and unbridled joy not seen since Inter Miami's introduction in 2020, signifying a perennial and historic moment for a club that has been searching for its identity and soul without success.
No one has been able to stop the Miami momentum since, despite their best efforts. Messi's influence alongside Busquets and Alba has elevated the rest of the squad's performances; Atlanta, Orlando, Dallas, Charlotte and Philadelphia all tried and failed to halt the pink renaissance as Miami reached the final of the Leagues Cup against Nashville.
The Hollywood movie just needed its picture-book ending, and inevitably, the conclusion guaranteed a five-star review.
Just over 30,000 were in attendance at Geodis Park in Nashville as, rather fittingly, two sides who both began life as respective franchises in 2020 faced off aiming to clinch a first title. 
The home side was nine places and 20 points better off than Miami in the Eastern Conference standings and would have been heavy favorites had this contest taken place a month prior. Alas, much has changed.
The Boys In Gold became the latest victims of Messi's genius 27 minutes into the final, witnessing the winger skip by Walker Zimmermann and plant an inch-perfect shot into the top corner.
"HE IS INEVITABLE," declared MLS commentator Jake Zivin. He's not wrong.
Out of this WORLD. 💫

Take a bow, Leo Messi. pic.twitter.com/qm90VJtVbc

— Major League Soccer (@MLS) August 20, 2023
Despite Fafà Picault's equalizer shortly before the hour mark, Miami's road to star-studded triumph coated in destiny had been cemented in the realms of MLS folklore long before a ball was kicked in Nashville.
Success was etched along with the signature of Lionel Messi upon signing his Miami contract.
"Players usually take a while to adjust to the style of play in the MLS, but when you are the GOAT, I guess it doesn't matter," who is surprised at the speed of the turnaround in fortunes for Miami.
It took an enduring penalty shoot-out to seal the deal, Inter goalkeeper Drake Callender making the match-winning save against fellow shot-stopper Elliot Panicco, a chapter of the story that only added to the drama.
"It's like a movie," Beckham said after the game. "People keep saying that. Every time Leo scores one of these goals, every time (Inter Miami midfielder Sergio Busquets) makes one of these passes, every time Jordi (Alba) makes one of these runs, people say, 'Is it a fix?' It's the biggest compliment anybody can give one of these players.
"You watch these players playing, and it's emotional watching them. Everything about their play is beautiful. Everything about their mannerism is beautiful. Everything about them as individuals off the pitch is beautiful. So when they play, it's emotional."
Before Miami aimed to radically turn their MLS regular season form around in their final 11 games, another trophy could be collected in the shape of the U.S. Open Cup – the country's oldest ongoing national soccer competition first held during the 1913-1914 campaign.
"I see many trophies in the near future, global exposure, and this team will always have big names wearing the pink and black," concludes Granada, whose podcast will no doubt be one of the endless beneficiaries of Messi's arrival and early success in the MLS.
Even if they don't succeed against Houston, the future looks pink.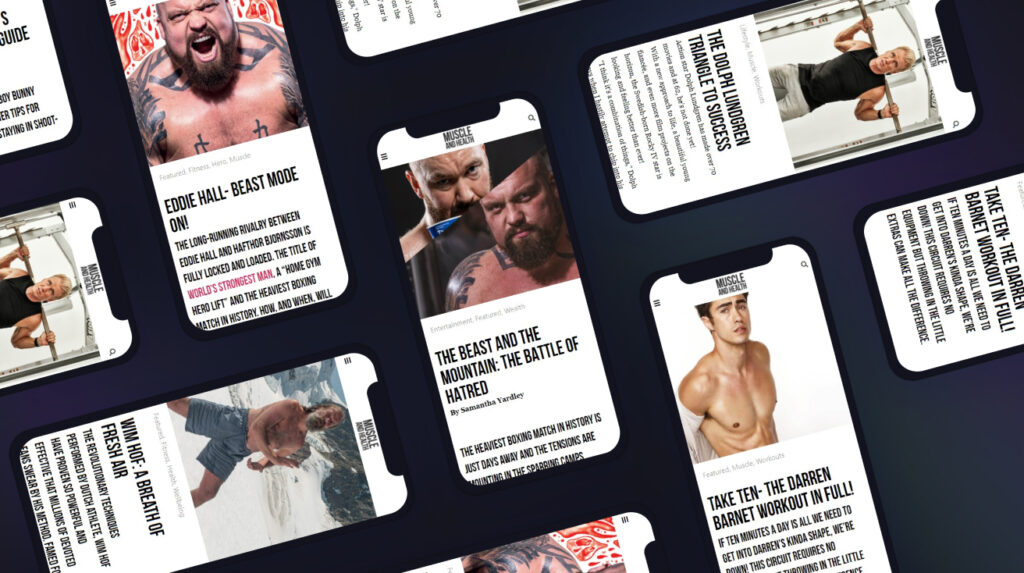 get all the latest mucle, health and wealth news delivered straight to your inbox