By Samantha Yardley
Mike 'Fat Boy Slim' Sullivan used his near 100-pound weight loss as inspiration to catalyze a career change that now sees him transforming the bodies of the A-list.
"At the age of 19 I was my heaviest, weighing in at 205lbs" begins 29-year-old Mike from County Kerry, Ireland, "I was making bad food choices and did no exercise. I was in a dark place and I abused alcohol, fast food, and drugs. I was a reckless teen who lived for the party lifestyle" he reveals earnestly. "My weight skyrocketed from age 15, when I dropped out of school. I knew I had to make a change, or I would be miserable for the rest of my life!
"I realized there was more to life than working a 9-5 on a building site and living for the weekend to get hammered drunk. I wanted to make something of myself" explains Mike. "I enrolled as an adult student and went back to sit my school exams. Going to a city starting fresh being overweight and unfit wasn't pleasant, but results came instantly after I started walking everywhere and jogging on the treadmill three times a week.
"The weight evaporated off me in a very unhealthy way. I was undereating and overdoing cardio as I had zero knowledge of sports nutrition! I did it the incorrect way, only eating three small meals a day. My end goal was to be a shredded six-pack machine, but I ended up looking like a malnourished skinny fart with zero muscle and still a tiny bit of belly fat! I hated the way I looked so I did a lot of research and realized it's all about weight training and nutrition to get that desirable low-level body fat!
"I made more mistakes than successes, but to me, the key to success is to never be afraid to fail. A saying that always stuck with me throughout my transformation was 'if you quit, your day will never come'. It's just about staying consistent and never giving up!"
My body portrays the real me now, and I feel empowered that I changed my life and didn't continue down the dark path of obesity and depression.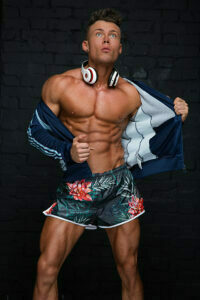 Today, Mike reaps the rewards of his tenacious mindset both personally and professionally, "I have a very strong determination once I decide I am going to do something" he says. "Today, I feel confident in my own body, it really feels like a weight has been lifted off my shoulders, no pun intended. My body portrays the real me now, and I feel empowered that I changed my life and didn't continue down the dark path of obesity and depression. My confidence skyrocketed with the ladies too" he grins. "I was always hidden away by my fat, and let's face it who wants to date an unhealthy, unhappy overweight person. I didn't love myself, so how could I expect someone to love me. Once I lost all the fat, my confidence came back and never stopped flourishing. It did wonders for me mentally!"
Mike "turned his passion into a career" and now helps others achieve their fitness goals through his online coaching company, alongside being a sponsored athlete with EHPlabs. Going from strength to strength, Mike's clients now include Hollywood Royalty, and he has been featured on FOX and Amazon Prime.
The advice Mike 'Fat Boy Slim' Sullivan would offer for others looking to overhaul their lifestyle and create positive change is— "nail your nutrition, it's that's easy! If you don't have the knowledge yourself then invest in a good, reputable coach to help you. I achieved extreme fat loss in a very uneducated manner which made me look very ill and didn't get the desired end visual look that I wanted. Don't be the person that trains twice a day seven days a week, when you could be the guy who trains three or four times a week with a structured diet who gets better results."
If jaw-to-the-floor body overhauls are hitting you with all the inspiration feels, you need to see this TRUCKER'S TRANSFORMATION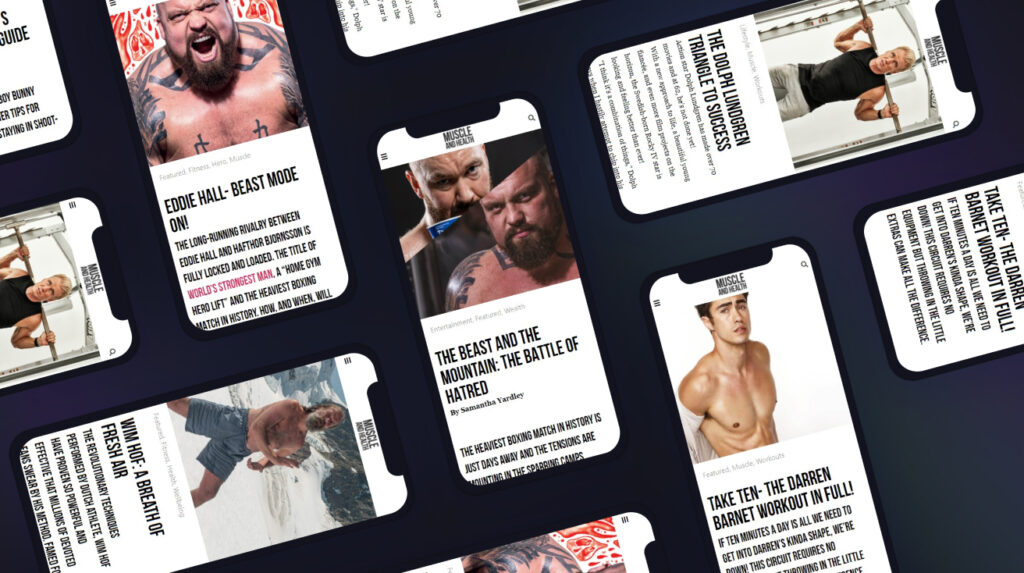 get all the latest mucle, health and wealth news delivered straight to your inbox