By Jack Franks
View this post on Instagram
Mitchell Hooper, unsurprisingly, is eating.
Who can blame him when he is about to embark on his second consecutive World's Strongest Man contest following an eye-catching rookie debut in Sacramento last year?
Excessive calories are a must ahead of the most demanding physical challenge the fitness circuit offers, with Hooper going through his final preparations before the real work begins on Wednesday, April 19th.
"I eat around 5500 calories a day."
Yikes. To put that into perspective, the recommended daily intake for male adults is 2500.
Hooper – or 'The Moose' –  isn't your average male adult, though, with his bulky 308 lb frame and towering 6'4'' stature requiring daily maintenance to perform to the peak of his powers.
Without his chevron mustache and friendly demeanor, you would think you were in the presence of a giant on a path of destruction.
"Physiologically, our events last for around 60 seconds at a time, if that, so the requirements for high amounts of food in relation to the competition is actually quite low. We consume a high amount of calories to maintain our size."
Unlike Tom Stoltman, reigning back-to-back World's Strongest Man title holder, Hooper approaches pre-contest fuel in a contrasting way. Stoltoman is known to indulge in a burger and fries before lifting the mammoth weights on offer, but Hooper "doesn't understand" that method and has his way of doing things.
"There's scientific evidence that backs up what I do, but Tom has won it twice, and I haven't won it yet, so maybe he's got something sorted that I don't."
Bursting onto the Strongman scene…
The Canadian native, born in Barrie, Ontario, caused quite a sensation in the strongman community in 2022, catapulting himself to notoriety despite never having competed internationally before that contest.
A deadlift of 475kg saw him record the third-heaviest lift in strongman history, capping a rookie season described as an anomaly in the profession, with his performance in the qualifying stage likely to remain one of the most outstanding debut performances for many years to come.
It's a far cry from the career path of the other athletes on the 2023 finals roster. With a ten-year stint in Ice Hockey threaded alongside a period in high-level golf before settling to play football at the University of Guelph.
Hooper also found the time to compete in a Men's Physique bodybuilding show back in 2015 before casually dabbling in not one but three full marathons, one of which he ran in three hours and 24 minutes.

credit: Mitchell Hooper
"Right now, my V02 max is probably similar to when I was running marathons, but I now have a lot more mass to move, so I certainly couldn't run the 26.1 miles anymore."
"When it comes to running a marathon, the objective is to try and take your mind off of something for as long as possible. In Strongman, it's the opposite. You need to be as innately focused as possible. The psychological side is much harder than the physical side for me."
"People don't understand that when you deadlift 1000 lb at your maximum or 500 lb at your maximum, that feeling never changes. It's just the level of pressure in a competition that changes."
Hooper's theories about exercise and fitness are as sharp as his ability to move at lightning speed under load.
He boasts a Master's degree in Exercise Physiology from the University of Sydney with a focus on injury prevention and management, leaning heavily on his knowledge in the classroom when working in the weight room, particularly when it comes to staying healthy and avoiding accidents or setbacks. 
"I advise many people in different scenarios on how to exercise, and for me, it's been experiencing everything I'd asked someone else to experience. For example, if you have diabetes and I ask you to go for a run, and all I've ever done is strongman, it's hard for me to relate to someone who sees that as daunting. All of the experiences I've had with guiding others have led me to strongman."
Ready to take on the world's strongest men in 2023?
So consumed in ensuring he is 100% tuned and ready for the first bead of competition sweat to grace his hairless head, Hooper isn't even aware he is a second favorite in the odds to lift the crown.
"Am I second? Wow."
Flattered, Hooper puts that down to his methodology and consistency over time. 
"If you learn to play the violin, you don't become a master in a day. You'll be fairly ordinary for a long time. It takes time to improve, and it happens slowly, but all of a sudden, you're in Egypt playing with a full orchestra in front of an ostrich."
Hooper would be plucking strings like Arcangelo Corelli in no time, given the seamless ease he has imprinted himself on the strongman scene.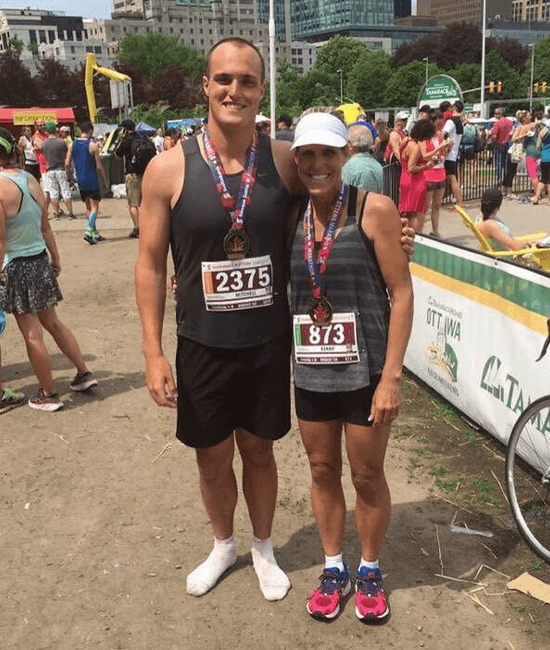 credit: Mitchell Hooper
And the ostrich would be impressed.
A tactical masterclass saw him win the 2023 Arnold Strongman Classic in March. The Canadian's consistency and strategic application saw him secure a third-place finish or higher in all five events.
On his YouTube channel days before that event, Hooper said he believes he would win the 2023 ASC 40 times out of 100, and after winning the last four to five shows he has entered, he is confident about his chances at this week's World's Strongest Man contest.
"The events in the finals aren't that good for me, but that being said, I don't have any massive weaknesses in the sport as a whole.
"My favorite event at this year's competition is Shield Carry, as it's something that I've broken the world record several times in training. I should do really well on that.
"If I had to pick the least favorite, it would be Monster Dumbbell. If I can finish in the top half in the finals of that event, then I'll be pretty hard to beat for the whole show.
"I think I have as much of a chance as anyone, but there are probably five or six guys who could take the title."
For now, Hooper is fully immersed in his latest sporting adventure and looks set to be a dominant force in the future of strongman.
But, with a CV as widely varied and accomplished as his, would anyone truly be surprised to see him pull on a pair of pointe shoes or pedal up the Col de la Loze climb?
"I love strongman. I love the brotherhood. I love the training. I love everything about it.
"When I'm done, maybe I'll go to CrossFit or Ironman's, but for the moment, it's pretty fun to push yourself to be the best in the world at something."
Should he venture into another field, we would back this Canadian Moose to strike gold.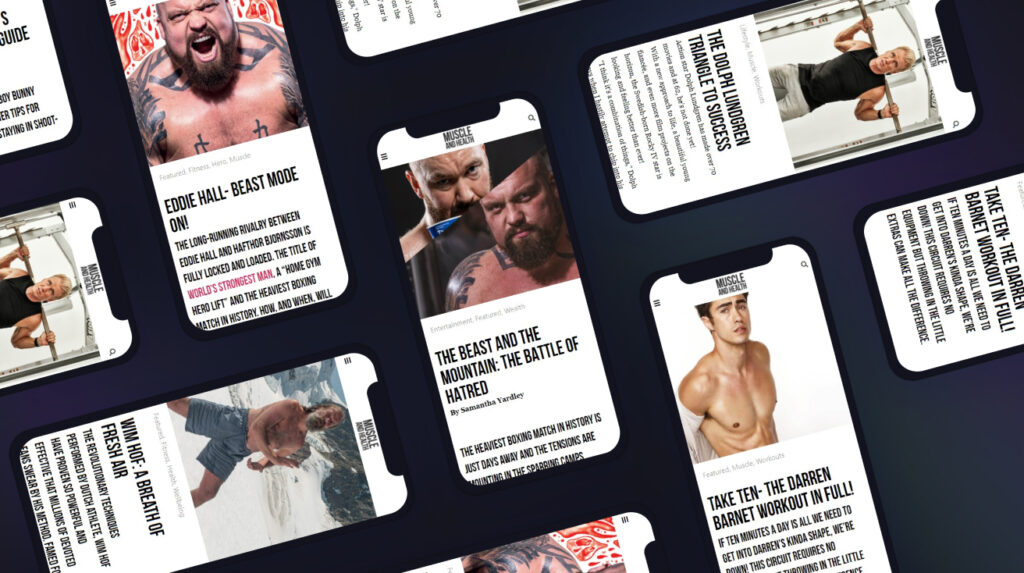 get all the latest mucle, health and wealth news delivered straight to your inbox