By Jack Franks
Throughout history, countless epic feats of physical and mental endurance have occurred. Alex Honnold's free solo ascent of El Capitan. Eliud Kipchoge's sub-two-hour marathon. Dean Karnazes's 350-mile consecutive run. 
When it comes to sheer mileage and endurance, none are more impressive than Ricardo Abad's efforts between October 2010 and May 2012. The Spanish ultra runner racked up 607 marathons in as many days while working eight-hour shifts at a factory.
While wildly applaudable, none of them boast the lunacy of one man's juggernaut challenge happening as you read these very words. 
Russell Cook, from Worthing, West Sussex – a seaside town at the foot of the South Downs in the United Kingdom – is currently making his way through the continent of Africa on foot. The 25-year-old plans to run 9,320 miles (14,500km) during the challenge, crossing 16 borders – through cities, rainforests and three months in the Sahara Desert.
Cook, better known as the "Hardest Geezer" on social media, will attempt to run 360 marathons in 240 days, covering 39.1 miles every 24 hours. Oh, and no rest days.
The why behind the madness?
Besides being built differently, what's driving Russell to complete this challenge? 
While raising money for The Running Charity and Water Aid, he is also trying to shine a prominent spotlight on mental health awareness, having suffered from gambling and drinking problems in his late teens.
His journey is already underway, albeit almost two months late, due to issues with visa applications in Algeria, forcing a complete 180-degree spin from the original plan.
A blister-ladened voyage from the most Northern point to the farthest landmark South was suddenly reversed, with Cook's first steps changing the destination to South Africa.
But he didn't let that dampen his sense of humor…
On his Twitter account, he declared to his 37k plus followers that the 'best part about flipping the route and starting from the southern tip of Africa is I get to chase lions around sooner.'
Backed by a three-man support crew traveling with him for the eight-month stint, the quartet will live in a purpose-fitted bus with an outdoor shower head, a rooftop solar panel, and a storage rack housing Cook's 30 pairs of running shoes.
View this post on Instagram
Following a logistical nightmare that involved removing the roof rack to ensure the bus slipped into the shipping container – it did by 4cm – Cook and his support crew flew to Cape Town to reunite with their beloved home from home.
Final preparations include Cook scooping a seawater vial from Cape Agulhas – the continent's most southern point and where the Atlantic and Indian oceans collide – before taking his first steps on arguably one of the most grueling tests of the human body in the history of endurance.
This is only emphasized further when, at the end of the latest video on the 'Hardest Geezer' YouTube channel, the camera pans out of Cook's inaugural steps, eventually rising to showcase the enormity of the path lies ahead. 
Africa is inconceivably gigantic and a landmass that most casual map viewers vastly underestimate. With an overall area of 30.37 million sq km, the continent can comfortably fit the U.S., China, India, Japan, Mexico, and most of Europe inside its borders.
After four days of running in which Cook covered over 215 km, the blue dot representing his current location was practically on top of the starting line, hammering home the scale of the challenge.
From Asia to Africa…
Sporting a fiery ginger beard and piercing blue eyes, Cook's exuberance for life and passionate thirst to push himself and remain positive in the darkest of times encapsulates a man who is driven to push through the pain.
'I remind myself daily; I am the master of my ship. I choose positivity. There is always a light to be found, and if you can't find it, look harder,' he wrote after his fifth day hammering the African tarmac.
This mentality was severely tested in 2019 when the 'Hardest Geezer' lived up to his social media alter-ego.
Cook decided to run from Asia to his hometown Worthing – via London – running 73 marathons in 68 days all by himself to raise money for The Running Charity, a charity close to his heart that helps young people who have experienced homelessness through the sport of running.
Starting his journey in Istanbul, Turkey, Cook traveled with nothing but his running trainers, a hammock to sleep in and a retro 1990 England football shirt.
Just two months and 2000 miles later, he was home, arriving at Worthing Pier to a glutton of applause and wonder at the unreal achievement.
Inspired by a trip to the home of the endurance champions, Iten, Kenya, where the high altitude transforms the weakest of lungs, Cook continued a solo traveling episode to Dubai, Thailand and Australia before deciding to return home via his ridiculous run.
Upon being greeted in London by his friends and family, he even admitted a feeling of sadness that the challenge had ended, which provides an insight into his ingrained mindset which is always striving to topple new heights.
Cook also holds a world record – not entirely unsurprising given the magnitude of his efforts – captured when he ran 26 miles along Worthing seafront with a 730 kg Suzuki Alto attached to him.
View this post on Instagram
His 9 hours and 56 minutes was almost twice as fast as the previous record.
These feats of mental toughness are a far cry from the life Cook used to endure, admitting he was "miserable and struggling in all aspects of life" while he worked "multiple jobs around the clock to sustain a life" he didn't enjoy.
How it all began…
His sliding doors moment arrived in a Brighton nightclub.
Call it divine intervention or a reaction of chemicals in his brain, but he made the unorthodox decision to run home to his home almost 12 miles away. From that moment, the trajectory of his life shifted, and when a friend invited him to run the Brighton Half Marathon, he overcame initial fears and doubts to not only run the 13.1 miles but go back for more and complete the full marathon just weeks later.
His confidence and discipline grew. "I was motivated to go and get what I wanted out of this life instead of letting life happen to me."
Nothing has caused blockades for Cook since, but with thousands of miles ahead of him, his latest and most extreme adventure to date is certain to test the very limits of his capacity to endure pain.
"Attempting to run the entire length of Africa is undoubtedly an extraordinary feat" says Dr. Alex Stone, Doctor of Physical Therapy and Certified Strength and Conditioning Specialist.
"Physically, running 360 marathons in 240 days without any rest days puts an enormous amount of stress on the body, especially on the musculoskeletal, cardiovascular, and respiratory systems. Running such long distances daily increases the risk of overuse injuries, such as stress fractures, tendonitis, and muscle strains. Additionally, the repetitive impact on the joints could potentially result in long-term damage to the cartilage and surrounding structures."
"The cardiovascular system will also be pushed to its limits, and while endurance athletes typically have strong hearts, this level of sustained activity could potentially lead to an increased risk of arrhythmias and other heart-related issues. 
"Mentally, this challenge can be extremely taxing. Running such long distances daily for an extended period can lead to mental fatigue, feelings of isolation, and potentially depression.
"The sheer monotony of running every day, coupled with the physical exhaustion, can create a mental barrier that may be even more difficult to overcome than the physical challenges. While this young man's challenge is certainly awe-inspiring, it's crucial to recognize the potential risks to both his physical and mental health. Especially due to the fact that no rest days are planned."
It's no question that Cook will be very aware of the obvious risks, but will it stop him? No chance. 
'The risks are obvious to see. Worst case I snuff it or end up in some prison eating dust till the end of time.
'Best case I do some irreversible damage to my body.
'But ay the game is the game.
'Sometimes you gotta risk it for a chocolate biscuit, and I personally fucking love chocolate biscuits.'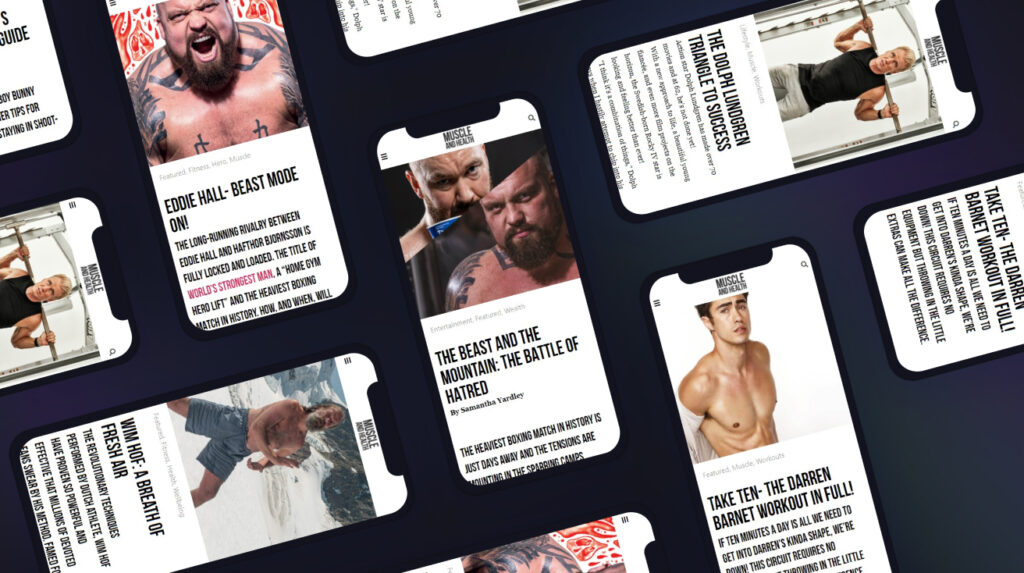 get all the latest mucle, health and wealth news delivered straight to your inbox