By Darren Croft 
Need help deciding which new-season men's workout sneakers to add to your cart? 
With so many options, knowing which is best without trying them all (and who has time for that) is hard.
So, we've reviewed our favorite men's work out shoes to help you choose the one that's right for you. 
Sneak a peek at our picks of the latest drops to keep your look on track.
Best workout shoes for men's running.
Whether running long distances or trying to bolt fast like Usain – you need a workout shoe that can handle the impact of running on all terrains. 
Related content: Beginners guide to long-distance running
View this post on Instagram
Perfect for those looking for a "starter shoe" or the more experienced runner, the X880 v12 provides a durable and comfortable running experience. 
Whether you're going out for a slow jog or more intense, more prolonged effort, this shoe will see you through to the end. 
As you would expect with most quality running shoes, the thick foam cushioning ensures that it responds well without feeling too tight.  
Great for outdoor running in all kinds of weather (so there's no excuse not to get out there).
Cost: £140 | $159.99
View this post on Instagram
Most runners will agree that Saucony knows how to make a decent running shoe, and the Saucony Endorphin Speed 3 is undoubtedly one of our favorites. 
It has all the cushioning and comfort you'd expect from the brand and is reasonably lightweight. Very stable and supportive, has a wide toe box and is excellent on wet surfaces. 
This highly durable shoe should have decent longevity, even for long-distance runners and will handle the most versatile workouts.
Cost: £165 | $170
View this post on Instagram
This is a perfect example of everything coming into place at the right time. The Nike Air Zoom range is a sight for sore eyes. 
The prototype shoe helped Eluid Kipchoge to a sub-2 hour marathon, completing a monster PR stunt for the brand and left runners clambering all over the internet to see where they could get a pair of shoes like these. 
The original launch was delayed due to the covid outbreak, and when they did arrive, they sold out pretty quickly. These are undoubtedly one of the most versatile shoes ever made and are highly durable, comfortable, and great for anything from a 5K to ultra running. 
The underfoot cushioning makes it feel like you're bouncing off the ground, even on the most challenging surfaces. Not cheap, but still well worth the money.
Cost: £269.95 | $275
Best lifting shoes for men
Who said shoes couldn't help you lift heavier?
Rack up the PBs with shoes that help support you with your lifting. 
View this post on Instagram
If you're looking for a proper weightlifting shoe for strength, you'll do well to find a better fit. Like all quality lifting shoes, it's reasonably heavy; in fact, we'd go as far as to say it's heavier than most leading brands. 
You need stability when lifting heavy weights; you get this in droves as you feel entirely static. 
Perfect for squatting and Olympic lifts but not as versatile for other kinds of lifts as you don't get as big a range of motion. These are the best gym shoes.
Cost: £90 | $100
View this post on Instagram
Unlike the Reebok Lifters above, the Xero Shoes 360 is a far more versatile beast. Perfect for cross-training and indoor and outdoor wear, they are also great for lifts that require more movement and twists. 
You get stability and more freedom of movement; these should be essential in every lifter's or cross-trainers kitbag.
Cost: £99.99 | $119.99
View this post on Instagram

For those looking for a bit of an all-rounder, look no further. This versatile shoe will give you all you ask for, perfect for deadlifting, squatting or pressing. 
Built with lifting in mind, you'll get a secure feeling from the heel and plenty of toe room. A great design and a reasonable price too.
Cost: £114.95 | $130
Best walking shoes for men
Don't discount walking as a great way to get fit without sweaty workouts. These shoes will help you get in your steps and look cool. 
There are so many to choose from from the Skechers range, but we've come down firmly on the side of the Hyper Burst. They have all the qualities you're looking for in a decent walking shoe. 
Yes, there's plenty of cushioning to help keep blisters at bay (the foam is created using a 'Super Critical®' process). They are also lightweight but highly durable and have a nice "bouncy" feel with plenty of breathabilities. 
Those looking for a decent value walker will do well to better these.
Cost: £67.99 | $95
View this post on Instagram

If you're looking for something for flat terrain, these will do the job nicely and should last you a long time. 
Yes, they are marketed as running shoes, but we won't tell anyone! 
You can feel the comfort and warmth as soon as you slip them on, and there's enough breathability to know that your feet won't be overly warm at any point. 
Strong, well made and durable and also, potentially one of the best workout shoes for men too.
Cost: £135 | $145
View this post on Instagram

Another multi-purpose shoe that can double up for running or even cross-training shoes, but unlike the Dasher Mizzles, this one is specifically built for harsher terrain. 
The Vibram Megagrip design helps keep your footing secure on the rockiest climbs while ensuring the shoes don't gather dust inside. 
They're comfortable all-rounders but a must-have on those uphill hikes.
Cost: £135 | $165
Best workout sneakers
Sometimes you just need a good all-around – suitable for popping to the shops or working up a sweat. When that's the case – we've still got the sneaker for you…
View this post on Instagram

The Tribase is a multi-purpose, lightweight trainer you can wear for show or at the gym with excellent stability and plush cushioning. 
They're not just for casual day-to-day wear but great for gym workouts and fast-paced exercises and reasonably robust, so they are likely to wear out slowly.
Cost: £130 | $159
View this post on Instagram
The first thing you notice when slipping these on is the sheer comfort. While they're a neat fit, you also feel they are roomy enough. 
Very breathable and highly durable, these are perfect for any "smart, casual" look and – at the middle-price bracket- could easily pass for a more expensive casual or workout shoe.
Cost: £135 | $165
View this post on Instagram

The thing about Vans is the more you wear them, the better they seem to feel, and their authentic shoe is certainly no exception to that rule. It's a comfortable shoe that will likely become your firm favorite. 
Sneakers often don't offer protection from abrasion and blisters in the same way that bulkier, thick foam cushioned trainers do. The good news is, these do, and we're confident you'll get plenty of mileage out of these. 
Even better news- they'll not stretch your bank balance and are potentially one of the best value sneakers.
Cost: £39.99 | $60
Which is the best workout shoe for you?
So which workout shoe would we pick as our favorite?
Well, that's up to you…
It depends on what you want them for and how they fit your feet. But any on this list is going to look cool and feel good. 
Related Articles
Smelly feet: what's causing them and how to get rid of them
Whether By Accident or Design: The Masterminds Behind the World's Most Prolific Branding Studio
9 Long-Distance Running Injuries And How To Fix Them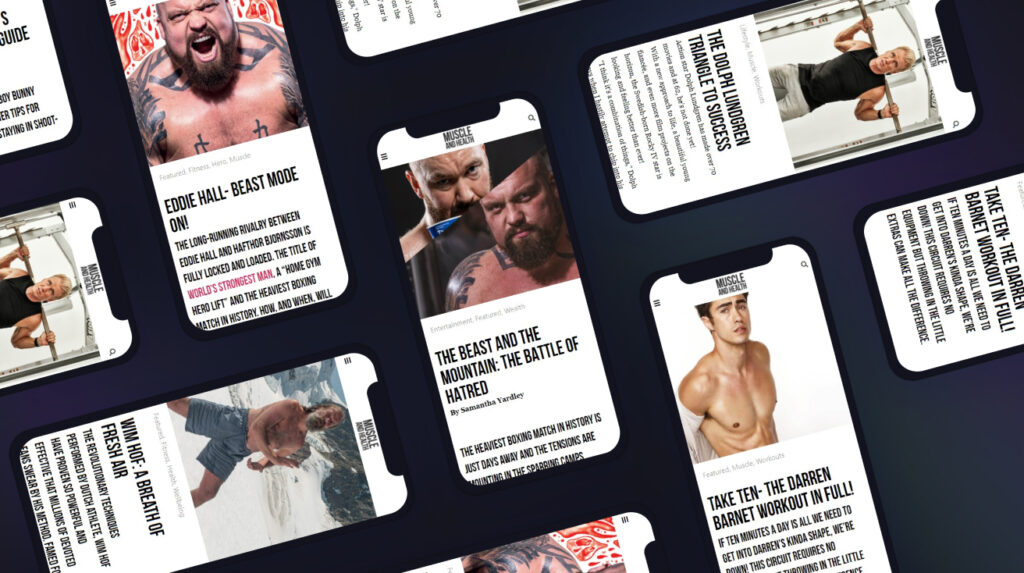 get all the latest mucle, health and wealth news delivered straight to your inbox