Shocking Sporting Scandals in History by Jack Franks
Nobody likes a cheat.
The world of sports is a holy place for millions. Yet, it has regularly found itself in muddy waters due to the greed, manipulation and unethical actions of a minority.
Decades of sporting scandals exist scattered across countless sports, with doping, fixing, bribery, politics, cover-ups and unauthorized practices just a few of the high-profile incidents witnessed within amateur and elite levels of participation.
Muscle and Health look at five of the world's most scandalous sporting medicines, each with unique and chequered backstories.
Calciopoli, an Italian soccer scandal
Who did it involve?: A host of Italian soccer clubs, including Juventus, Fiorentina, Lazio, Milan and Reggina.
When did it happen?: Between 2004 and 2006
What did it involve?: Match fixing, wiretapping, Swiss sim cards and the biased selection of referees to influence the outcome of top-flight Italian soccer games
Italian soccer was considered the pinnacle of the game throughout the 1990s. Ignited by the iconic 1990 World Cup, illuminated by the sounds of Nessun Dorma and the introduction of Paul Gascoigne to the world, the world's best were soon flocking to Bel Paese. The decade witnessed Serie A teams owning 13 European trophies, six world-record transfers and six Ballon d'Or winners, with names like Zidane, Ronaldo, Baggio, Van Basten and Batistuta spearheading the country's dominance as the world's best.
Events took a sinister turn in the following decade, a sports scandal emerging which rocked Italian football to its core and tainted its once-idolized reputation. What began as an investigation into doping allegations in the 90s against Juventus – one of the country's most iconic names – led to the uncovering of wiretapping and over 7,500 pages of telephone transcripts between top executives and referee designators in Serie A.
Despite being commonly referred to as a match-fixing scandal, the allegation relates to Juventus Sporting Director – Luciano Moggi – attempting to influence results by picking certain referees he considered more favorable to Juventus. Following appeals and further investigations, Juventus were hit with the harshest penalty after the prosecution alleged Moggi and Antonio Giraudo – the club's former Chief Executive – along with referee designators, to have created a system to alter the outcome of matches. Lazio and Fiorentina were found to have used the same system.
Moggi made phone calls to referees using Swiss SIM cards to avoid wiretaps from the police, another damning piece of evidence which saw The Old Lady demoted to Serie B, stripped of their league titles from 2005 and 2006, and deducted nine points for the start of the following campaign. Milan, Reggina, Lazio and Fiorentina were all docked points, fined, and forced to play games behind closed doors. Moggi was banned from football for life, and the whole episode left a scarring stain on Italian football in the following years.
St Louis Marathon, 1904 Olympics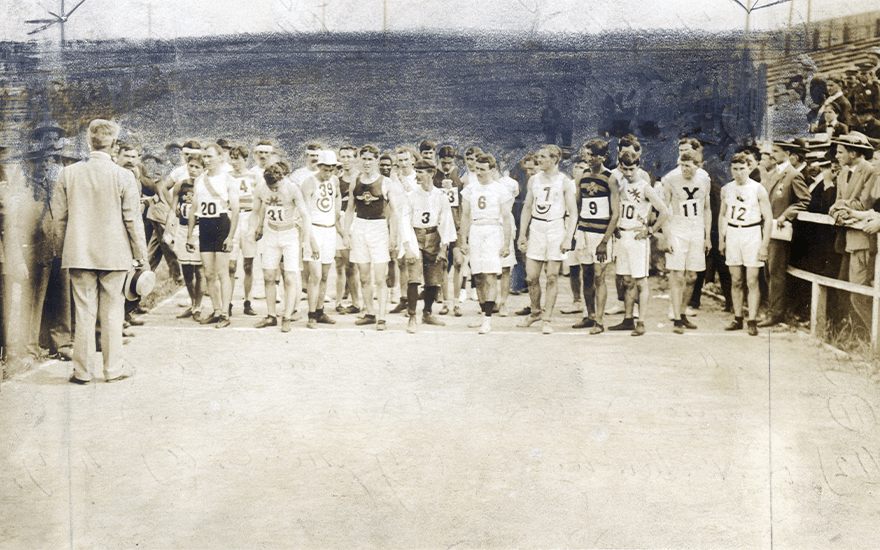 Who did it involve?: 32 runners – only four of which boasted experience – a car-hopping cheat, a psychotic doctor and a Cuban mailman wearing a beret
When did it happen?: August 30, 1904
What did it involve?: Everything that could possibly go wrong in a sporting event
Without a doubt, one of the most bizarre and unintentionally hilarious sporting events of all time, the 1904 Summer Olympics Men's Marathon featured enough unusual stories to warrant its own TV sitcom. Held in the afternoon – as opposed to the traditional morning start time – temperatures soared to 32 degrees Celsius, with only 32 runners from four nations taking part, the majority of which was a cluster of misfits and unfit-for-purpose athletes.
Two South Africans ran the race barefoot, ten Greeks who had never run a marathon in their combined lifetimes, and a former Cuban mailman who lost all the money he had raised to get to the United States on a game of dice. After hitchhiking his way to St. Louis, he sported a long sleeve shirt, long dark pants, street shoes and a beret, but it wasn't all bad; a fellow 'athlete' offered him a pair of scissors to cut his pants to knee length.
Described as one of the most challenging courses man has ever had to run, there was only one source of water on the route; a dirty well 11 miles in, with Chief Organiser of the Olympic Games, James Sullivan, opting to conduct an untimely and reality-based experiment into the effects of dehydration. Oh, it gets better. One of the barefoot South Africans was chased a mile off course by wild dogs, one runner began vomiting profusely and dropped out, and another was found collapsed and on the brink of death, hemorrhaging from a ripped stomach lining. Our Cuban friend – who had gone 40 hours without food – began cramping and was forced to nap on the track after eating a rotten apple. Thomas Hicks was faring terribly by mile 19 and was given a mixture of strychnine and egg whites. Some would call that rat poison.
But, perhaps the biggest sporting scandal of all that day belonged to Fred Lorz. After nine miles, he called it quits after suffering from cramps, so he decided to hitch a ride to the finish line, only for the car to break down 19 miles into the course. Now back to total health, Lorz sneakily rejoined the race and crossed the finish line in the first place, with unknown spectators unaware of his disqualification. After realizing he was indeed pulling the wool of the Olympics' eyes, the news filtered through to Hicks, who was fed Brandy by his coach and doctor by this time. Remarkably, drugged and drunk, he was dragged across the finish line to claim gold, albeit eight pounds lighter than when he set off. Only 14 of the 32 runners finished the race. Pick the bones out of that if you can.
Spain's 'intellectual disability' basketball team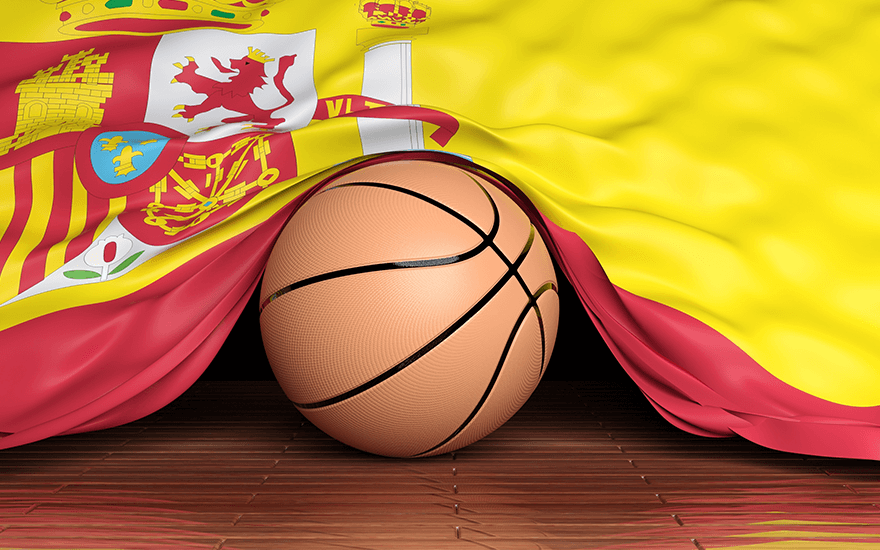 Who did it involve?: Fernando Martinez Vicente, the President of the Spanish Federation of Sports People with Intellectual Disabilities, and ten non-disabled basketball players.
When did it happen?: October 2000, at the Sydney Paralympics.
What did it involve?: Spain opted to field a basketball team made up of ten non-disabled players at the Paralympics. It did not go down well
This one is morally and ethically wrong on every level and is rightly regarded as the most significant and most high-profile Paralympic sports scandal ever. Paralympic sport is built on the foundation of togetherness and supporting each other, with winning a side note to a celebration of extraordinary people doing extraordinary things, despite their limitations. In 2000, the President of the Spanish Federation of Sports People with Intellectual Disabilities, Fernando Martinez Vicente, was about to tarnish this deep-rooted ethos. In pursuit of government grants based on success – or medals, in this case – Vicente's quest to keep the lights on led him to recruit a team of reasonably competitive basketballers, most of whom were not disabled.
Of the 12-man roster representing Spain, ten players were not disabled and agreed to stay mute about the scam. To qualify as an ID athlete, the ten players had to purposefully fail a mental evaluation test and post an IQ score of no more than 75, which they did (despite allegations that some players did not have to take any form of difficulty). Naturally, Spain dominated the rest of the field, winning Group A with three consecutive victories by a combined margin of 128 points, before defeating Poland and Russia to claim gold. Success! The team was national heroes, the plan was seamless, and Vicente would get the grants needed to keep the organization going. Not quite.
The Hollywood-style twist comes from Carlos Ribagorda, a seemingly mundane addition to the team, who was an undercover journalist who successfully infiltrated the team's wrongdoings. Upon winning gold, Ribagorda sent his medal, team wear and participant money back to Paralympics headquarters before, well and indeed, blowing the whistle on the operation. He reported being told by the coach to "slow down" to not raise suspicion during games – albeit it made no difference – and the only medical test he was required to undertake before making the team was six push-ups and a blood pressure measurement. 
Upon claiming gold, a photo appeared on the front page of the famous Madrid sports daily, Marca. Rumors began to circulate that some players, including the coach of an amateur team, had been recognized as people without learning difficulties. Officials advised them to wear dark glasses and hats and grow beards to pass unnoticed at the team's triumphal return home at Madrid's Barajas airport. Then Ribagorda blew the whistle. The team was disqualified, and gold medals were forcibly returned, while the episode promoted the IPC to suspend all intellectual disability events at the Paralympics. Vicente was found guilty of fraud and forgery but was fined only 5,400 euros and forced to pay back the 150,000 euros in sponsorship deals. The ten athletes faking disabilities? They walked away with no charges. 
Figure Skating Scandal, 2002 Salt Lake City Winter Olympics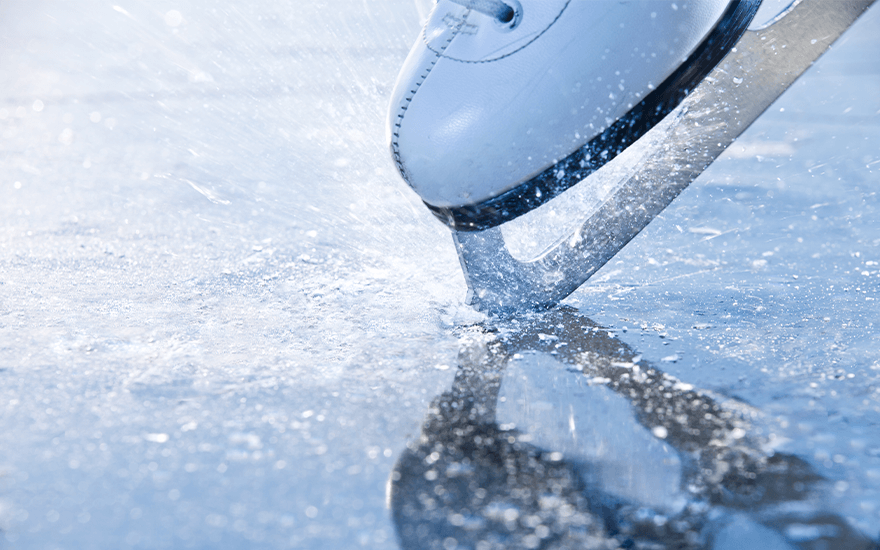 Who did it involve?: French Figure Skating judge Marie-Reine Le Gougne, Canadian pair Jamie Sale and David Pelletier, and Russian duo Elena Berezhnaya and Anton Sikharulidze
When did it happen?: February 2002
What did it involve?: Russia was awarded gold in the Pair's Figure Skating despite Canada being praised as the better performer, leading to an investigation highlighting judge corruption.
Following the conclusion of Jamie Sale and David Pelletier's near-perfect and movingly technical performance for Canada during the Pair's Figure Skating event, everyone was waiting for the scores to accumulate to a gold medal. Alas, with a camera positioned to capture every emotion etched on the duo's faces, anticipated joy was replaced by gut-punching disappointment and disbelief. Second place. Instead, the Russian pair of Elena Berezhnaya and Anton Sikharulidze claimed gold. Immediately, eyebrows were raised, primarily due to an unclean display from the Europeans. Experts, news outlets and everyone with functioning eyes suspected foul play.
With accusations of fixing by some judges swirling around, the International Skating Union launched an unprecedented and immediate internal investigation to highlight any potential foul play from the judges scoring the event on the night of February 11, 2002. It didn't take long for the truth to surface. French judge Marie-Reine Le Gougne quickly admitted that the competition was fixed. She had been pressured by the head of France's national skating federation to give the Russian pair a favorable score no matter what in exchange for an inflated score for the French ice dancing pair.
Le Gougne and the French Skating Federation were suspended for three years, and the first-ever repeat medal ceremony was held, witnessing both Canadian and Russian pairs on top of the podium. Sale and Pelletier stressed this was about the judges and not their fellow skaters, with both couples citing that they felt cheated out of a genuinely authentic crowning moment. It left a sour taste in the sport, and the scandal led to the introduction of a new scoring system in figure skating.
2007 NBA betting scandal
Who did it involve?: Former NBA referee Tim Donaghy
When did it happen?: Between 2003 and 2007
What did it involve?: In 2007, the NBA discovered their own referee, Tim Donaghy, bet on games in which he officiated from 2003-2007. Donaghy was sentenced to 15 months in prison.
The NBA was rocked to its core in 2007 when referee Tim Donaghy admitted to illegal betting on games he had officiated. Despite heading to federal prison for 15 months for his efforts, Donaghy denied the allegations upon his release, stating he did nothing to manipulate the outcome of matches. However, an FBI investigation named 'Flagrant Foul' uncovered the real story. 
It was in a smoke-filled room, and in between doing lines of cocaine did Donaghy and his three protagonists hatch a plan which would ensure that they would bet on teams in which he was the referee and that those teams would "Cover the Spread" in those games (covering the spread might imply winning by a given margin or losing by less than a certain amount, depending on whether you bet the favorite or underdog.) It seemed Donaghy's pursuit of money would not only satisfy his personal needs but also those of his mafia-linked connections.
In 2007, The New York Post initially reported that the FBI was looking into reports that an 
NBA referees had wagered on games. When it was established that Donaghy was the referee under investigation, other major news outlets quickly took up the story. According to the reports, Donaghy began betting on sports in 2005, and when combined with his ties to organized crime, he manipulated games to ensure that the teams that were bet on "Covered the bookmakers' spread."
It was later revealed that Donaghy's high school friend and classmate had gambled on NBA games based on Donaghy's advice. Donaghy then disclosed that he was paid $2,000 for each proper selection based on his provided recommendations. On August 15, 2007, he surrendered and pleaded guilty to two criminal conspiracy counts, admitting that he used coded language to alert others about players' medical conditions and player/referee relationships. He admitted to sharing information about games during the 2006–07 season. He was paid $30,000 to provide inside information to the bookmakers.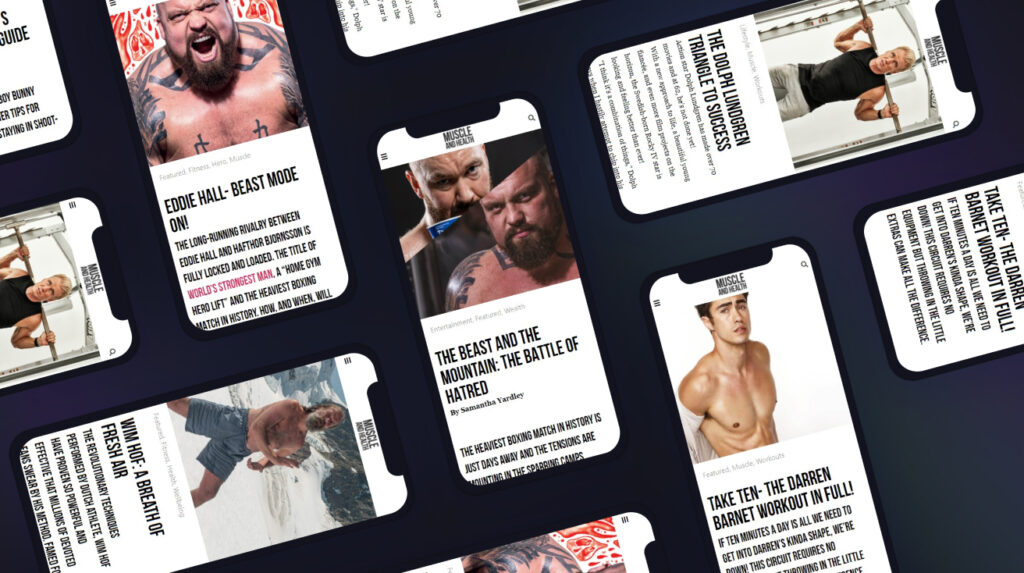 get all the latest mucle, health and wealth news delivered straight to your inbox