It's the time of year when it's easy to fall off the fitness wagon – but how can you enjoy yourself and still reach your fitness goals?
Author: Kimberly Lynn
It's the season to….eat mince pies, drink a little bubbly and enjoy yourself. 
The holiday season is officially here, along with ALL the parties, get-togethers and delicious food. 
And it's often accompanied by the ALL or NOTHING mentality that can quickly knock you off the fitness wagon when the drinks and pies start coming out. 
But what if we told you that you could still enjoy the holidays (and the food that comes along with them) and work towards your goals?
In this article, you'll get tips on navigating the holidays while staying successful and on track with your goals!
Win! Win!
How to stay on track with goals during the holiday season
So let's figure out how you will stay on track with those goals even when all the odds are stacked against you. 
It is important to remember that you won't stay on track every day and every meal – and that's okay. 
Feeling bad about not having the perfect diet and exercise regime is good for no one. So it's essential to set expectations before you go into the season so that you don't get demotivated. 
1. Make a plan…
First, plan for the holiday season – preparation is the key to success. 
Grab a calendar and circle the specific dates and meals you will be deciding to go off-plan – so you can plan your meals and workouts around this.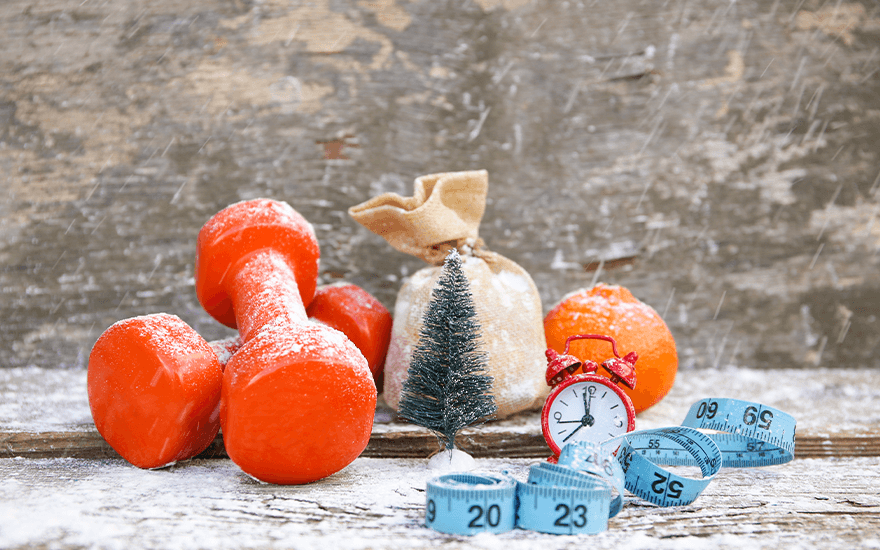 For example, if your days/meals are the last two weeks of the month, you can nail your nutrition and workouts in the first two weeks. 
Planning will not only hold you accountable to stay ON-PLAN during the other days of the month but will also give you comfort in knowing that you will get the opportunity to enjoy those holiday foods you've been craving on those special days!
2. Be intentional about going off-plan
When you decide to go off-plan, still be intentional and aware of what and how much you are eating/drinking. Hold yourself accountable by writing down your plans. 
For example:
"I'm limiting myself to two cocktails."
"I'm going to enjoy one appetizer," 
"I'm going to enjoy one small scoop of every side dish."
"I will allow myself one slice of my favorite dessert!" 
Just because you decide to eat one meal off-plan doesn't mean you are eating with reckless abandon. 
Remember, there's another holiday party, get-together, or meal right around the corner for you to enjoy.
This allows you to enjoy yourself to a sensible degree without blowing all your goals in one go. 
3. Keep working out…
It can be easy to throw in the towel and take the whole week off when the holidays hit. But one or two workouts are better than nothing.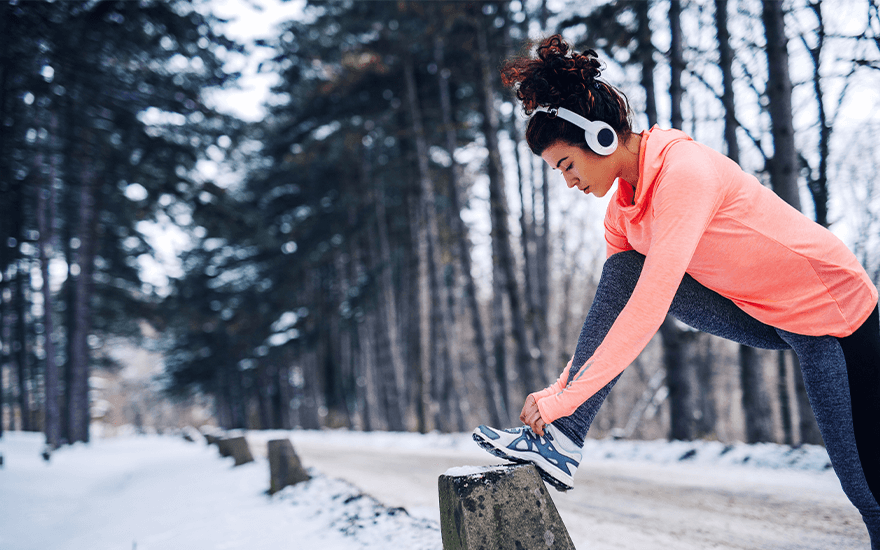 Get in a good SWEAT sesh when you plan to have an off-plan meal. Getting in a workout (especially strength training) before a holiday meal has many benefits, including: 
Increased energy throughout the day 
Burning more calories throughout the rest of your day
It's a win-win!
4. Take your own food
If you're attending a holiday function but decided not to go off-plan, bring a dish you know you can enjoy. 
This way, while everyone around you is mingling with a plate of food, you can be too while still staying on plan – and keep those hunger cravings at bay.
5. Eat your meals as normal…
Eat all your regular meals on the days you will go off-plan. Don't skip breakfast or lunch trying to "save" up your calories for that special holiday dinner. 
By doing this, you risk eating everything in sight because you're so hangry (iykyk), and the calories will double or even triple….YIKES!
Enjoy your holiday and stay on plan
The moral of the story here is that you CAN enjoy the holidays and stay on track with your goals. 
Sometimes it takes a little planning and strategizing, but it can be done. But if things don't go as planned, so what! 
Shake it off, move on and don't sweat it. Remember, you can achieve anything you set your mind to….even around the holidays!
@kimberly_sweatfitness
Website: kimfitondemand.com
Related Articles
Top travel destinations: Places to travel in 2023
Holiday Essentials To Swipe Right For: Make This Summer Stylish
Healthy Vacays Never Looked This Incredible! Holiday Top Spots For Your Mind and Body
Safeguarding Your Summer Vacay: 5 Top Tips for A Healthful Holiday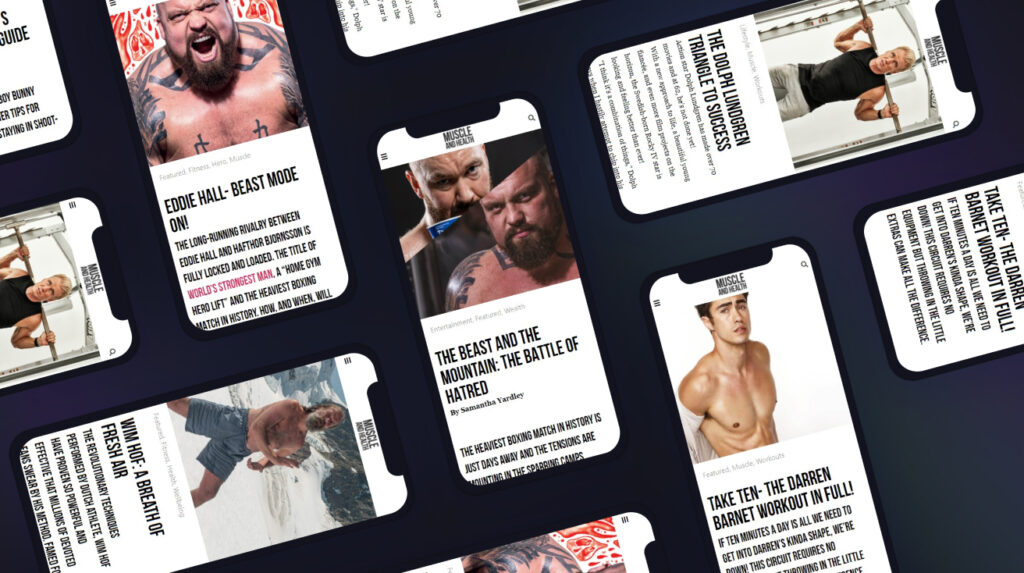 get all the latest mucle, health and wealth news delivered straight to your inbox