If you're fortunate enough to be able to travel internationally, we may just have found a hidden gem among the rust and ruins of the post-quarantine blues.
Situated in Bordeaux, France, this renaissance style castle overlooks the Gironde river's banks and the Medoc ridge.
Enjoy healthy gastronomy at its best, as resident chef Domenico Nicolino delivers world class dishes sourced from local ingredients that will blow the spots off your taste buds.
Bike riding, horse riding and golf are all available in the region, whilst the on-site spa and wellness centre is the perfect spot to relax, meditate and unwind in pure luxury.
The castle's 8 hectare park offers a range of traditional activities that will take you back in time and leave you wishing you were king of the castle!
See more at www.chateuamirambeua.com
Bring a taste of Mirambeua into your own kitchen
Chef Domenico shows you how to make homemade granola that cuts out the sugar traditionally found in supermarket boxed brands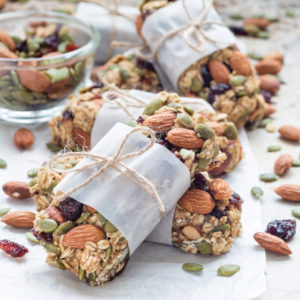 HOMEMADE GRANOLA
Ingredients
4 cups organic rolled oats
1 ½ cup raw nuts and/or seeds (walnut, almond whole, hazelnuts, chia seeds, pumpkin seeds, sunflower seeds, flax seeds)
1 teaspoon salt
½ teaspoon ground cinnamon
½ cup raisin oil
50 ml apple juice
2 tbsp honey
⅔ cup chopped dried fruit  (cranberries, prunes, apricots, raisins)
INSTRUCTIONS

Preheat oven to 160c and line a large, rimmed baking sheet with parchment paper.
In a large mixing bowl, combine the oats, nuts and/or seeds, salt and cinnamon. Stir to blend.
Pour in the oil, honey and apple juice and warm slighly. Mix well, until every oat and nut is lightly coated, mixing with your hands. Pour the granola onto your prepared pan and use a large spoon to spread it in an even layer.
Bake until lightly golden, about 20 minutes at 160c, then 20 more minutes at 150c, stirring every 10 minutes.
Let the granola cool completely, undisturbed (at least 45 minutes). Top with the dried fruit.
Store the granola in an airtight container at room temperature for 1 to 2 weeks max.
Instagram @domenico_nicolino