Words by Jack Franks
Wellness is top of many people's priorities in 2023 as a health-conscious generation attempts to get to grips with their mental health and work-life balance. Spa treatments, wellness workshops, healing treatments, and mindful meditation are now a priority, not just an after-though.
That's why wellness retreats are now as popular as ever, ranging from holistic getaways to isolated meditation retreats, all offering a break from the mundanities of everyday life and a chance to slap the reset button on the various stresses and strains the 21st century consistently delivers.
Maybe you've been too busy at work, recovering from an injury or an accident, or need some headspace to escape the noise dominating your internal thoughts. Whatever your need, stress management is vital to overall health, and society now realizes its importance.
According to a December 2021 report by the Global Wellness Institute, "The Global Wellness Economy: Looking Beyond Covid," experts predict that the wellness economy will increase at an annual rate of 9.9% between 2020 and 2025, with wellness tourism growing at a yearly rate of 20.9%.
With that data in mind, accompanied by the growing influx of physical and mental health venues now dotted across the USA, Muscle and Health reveals 20 of the best wellness retreats waiting to welcome you with open arms.
Deciding on the best wellness retreat for 2023
Once you've decided that you want to go ahead and indulge yourself in a well-earned retreat, the next step is to identify the one which will satisfy your mental, physical and emotional demands. In 2023, it's like finding a needle in a haystack, but we are here to help.
The first thing to consider is location. If you've become accustomed to the never-ending tones of car horns, construction, keyboard bashing, and mundane chit-chat most associated with "city that never sleeps" vibes, escaping to the countryside and surrounding yourself with nature will offer the perfect contrast.
If you're a fan of the beach and the sound of waves rippling against the shoreline activates your zen mode, then consider a retreat toward the coast, or if you're looking for a more lively setting, then focus on finding something with a bit more hustle and bustle. The retreats we've selected tailor to all these geographical needs, minimizing the research you need to undergo.
You should also consider the cost and work out the budget for your retreat. Because of the personalized, all-day, all-inclusive experience, wellness vacations usually require some budgeting in advance.
Affordable wellness retreats start at $300/day, up to $1500+/day. This can come up to grand totals of $5-10k for a trip. That's only an estimate; actual prices will depend on when and where you go.
Finally, decide how long your retreat is going to last. It could be a few days, weeks, or even months. However long you opt for, you will return home feeling happier, healthier and revitalized after visiting Muscle and Health's recommendations.
Have a goal to center yourself on
If you're even considering the option of a wellness retreat, there will already be a reason why you require the break. Make sure you know what you are looking forward to getting out of the trip, whether it be a physical goal – fitness classes, yoga classes, private hiking trails – wellness programs – meditation classes, spa services, healthy eating – or psychological reasons ranging from stress to previous traumas. Your reason for being there should be your focus.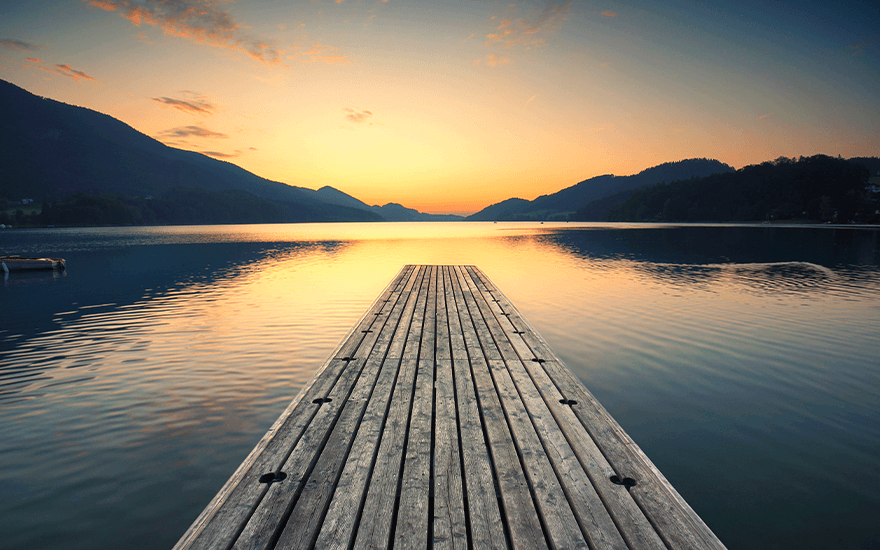 By setting a clear intention going into your retreat, you'll avoid that feeling of dissatisfaction upon returning to the grind. Remember, these wellness retreats are an opportunity to improve your well-being. Whether physical, mental, spiritual, or a combination of the three, wellness resorts help in ways you don't have time for daily life.
When is the best time of year for wellness retreats?
In truth, this is entirely subjective, depending on the person. However, other months of the year offer their unique selling point regarding wellness offerings.
January is about resolutions following the new year, with most of us looking to detox our sins of the festive period. That's why detox retreats are the way to go.
The romantics should consider romantic wellness resorts during February, while the spring months go hand in hand with a more physical approach; yoga practices, horseback riding, rafting, and glamping.
The summer is all about being social. Take group fitness classes, practice mindfulness and stay on a nutrient-dense diet at a holistic wellness retreat.
Hike to waterfalls, practice yoga, learn the power of meditation and focus on fitness in the heart of North Carolina's Blue Ridge Mountains—all with friends by your side!
As the year winds down, do the same. Find your inner peace, tackle the colder weather with hot springs, immerse yourself in the rolling hills of the countryside, or catch some winter sun to round off the calendar year.
Muscle and Health have selected 20 of the finest wellness retreats, resorts, and getaways across the USA.
Sensei Lanai, A Four Seasons Resort – Lanai City, Hawaii

Found on the secluded Hawaiian island of Lanai, this Four Seasons Resort features wellness consultants, spa treatments in a private hale, fitness classes, lectures and exciting island activities, all set to the backdrop of a charming plantation town boasting local boutiques, restaurants and art galleries.
Indulge yourself in Thai aqua therapy, lakeside yoga, and elevated spa experiences featuring infrared saunas, Japanese soaking pools, and more. The Optimal Wellbeing Program for One is a structured five-night program packed with fitness and meditation classes, personal nutrition and fitness assessments and guidance, a thermal body mapping experience, and guided hiking.
Carillon Miami Wellness Resort – Miami
This five-star resort is located in Miami's North Beach neighborhood and has one of the largest spas on the East Coast. At Carillon Miami, guests can challenge themselves with boot camps, boxing courses, yoga classes, or hydrotherapy sessions that end in an igloo-style cooling suite.
Book a cryotherapy session, float in a sensory deprivation tank, or enjoy the Atlantic Ocean views from one of the luxury apartment-style accommodations. There are also unique amenities like a Finnish sauna, crystal steam room, herbal laconium, igloo shower, hydrotherapy tub, and more.
Amangiri, Canyon Point, Utah
This vast Aman property spans almost 1,000 acres in Utah's section of the Colorado Plateau, with the majestic red-rock surroundings setting the scene for treatments influenced by Asian and Navajo wellness traditions.
Amangiri offers a Grounding Journey — a trio of spa treatments encouraging reconnection, stillness, and perspective — and Movement Journey — spa treatments mixed with movement sessions. At sunrise, join a yoga class on top of a rock formation with panoramic views of the Grand Staircase-Escalante National Monument.
Cal-A-Vie Health Spa: Vista, California
Cal-A-Vie Health Spa is a French Provencal-inspired destination resort on 450 acres about 45 miles north of San Diego. The property features 32 individual villa accommodations, a country club, an 18-hole golf course and a 5-to-1 staff-to-guest ratio. 
Wellness programs at the spa combine California's focus on health and nutrition with European spa philosophies. Guests will enjoy chef-prepared gourmet cuisine, beauty and spa treatments, and outdoor activities like hiking and tennis. The property is famous for hosting special events or weddings with elegant decor, including antiques, historic European artifacts, including a 400-year-old chapel from Dijon, France.
Castle Hot Springs – Morristown, Arizona
Castle Hot Springs' 1,100-acre property is nestled in the Sonoran Desert against the backdrop of the Bradshaw Mountains. Located 50 miles outside Phoenix, the resort provides a nature-driven wellness and adventure experience focused on self-care, seamlessly incorporating the surrounding natural elements in all programming and activities.
Guests are encouraged to disconnect from their stressful day-to-day lives and focus on the mind, body and soul. This therapeutic concept is included in everything from invigorating soaks in the ancient thermal hot springs to stretching before heading out on a ride on horseback or even a guided tour to see the remote slot canyons.
Organic and sustainable "flavor farming" is a priority here, focusing on the flavor rather than size and yield of more than 150 different crops, including heirloom tomatoes, indigenous fruits, vegetables, herbs and much more. Castle Hot Springs offers various packages that pair stays with spa treatments, hot springs soaks, yoga, adventure activities, sleep programs and more.
Eupepsia Wellness Resort: Bland, Virginia
Eupepsia is on 256 open acres surrounded by Virginia's Blue Ridge Mountains, providing guests with an immersive and transformative experience. The property's philosophy is founded on science-based principles and Ayurveda, a natural medicine that originated in India over 3,000 years ago.
The integrated programs at the resort are centered around sound sleep, fitness and yoga therapies, progressive health and clean, plant-based organic farm-to-table dining. Individual plans are created for each guest based on their goals and health condition.
Visitors choose from personalized programs to help de-stress, detox or lose weight and rejuvenate with advanced healing using magneto, flotation and halo therapies. Guest rooms at the property include 26 contemporary-style bedrooms. Some rooms even have bunk beds to accommodate families with children.
Pritikin Longevity Center + Spa: Miami, Florida
Pritikin's curated wellness programs are designed to meet each guest's individual needs – and they feature one-on-one consultations with leading health experts, which may include registered dieticians, exercise physiologists and cardiologists.
Under the supervision of Pritikin's team of experts, guests leave with the sustainable knowledge of how to shop for and cook healthy meals, continue the fitness and exercise plan and build the resilience to rest and recover appropriately at home. Accommodations at the property include recently renovated rooms and suites with garden views. Spa services, meditation and yoga classes, golf, tennis and a cooking school are other amenities available during a stay at Pritikin.
 Golden Door – San Marcos, California
Refresh your body and mind in a serene, Japanese-inspired atmosphere at Golden Door. This exclusive 600-acre retreat 38 miles north of San Diego features 40 single occupancy rooms with a private garden or patio surrounded by a bamboo forest, Koi ponds and Japanese gardens. 
Golden Door also focuses on farm-to-table cuisine with ingredients grown on-site, hyper-local sourced foods and farm-fresh eggs. Other amenities include 25 miles of private trails for hiking, two labyrinths, two swimming pools, a spa offering healing treatments and a Watsu water therapy pool.
Cavallo Point – The Lodge at the Golden Gate: Sausalito, California

Admire the iconic Golden Gate Bridge and take in city views. San Francisco Bay breezes at Cavallo Point, a historic 142-room luxury lodge in the Golden Gate National Recreation Area. The property offers several health-focused options, including an integrative medicine program that addresses issues from chronic health problems to finding a work-life balance.
At Cavallo Point, guests can book therapeutic massages and learn about the healing arts and the benefits of using herbs. The property also offers meditation, Reiki and hypnotherapy sessions.
The Ranch Malibu – Malibu, California
The Ranch Malibu offers one-week to multi-week wellness retreats for individuals, couples or groups of up to 25 guests at its location in Malibu. The intense fitness and wellness programs are designed to reset the body and mind, focusing on an organic plant-based nutritional diet, overall health, weight loss and mental wellness goals.
The resort also has a four-day or week-long experience at its second location, a medical wellness retreat in Italy, The Ranch Italy at Palazzo Fiuggi. While attending the programs, all guests will have a morning hike, afternoon strength classes, yoga sessions and a daily massage. A third location is set to open in Hudson Valley, New York, in the fall of 2023.
Lake Austin Spa Resort – Austin, Texas
On the banks of Lake Austin in the Texas Hill Country, Lake Austin Spa Resort packs its daily calendar with yoga classes, sound bathing, and chakra-bracelet making. Dining experiences center around wellness, too, with the resort's Nurturing Table concept favoring local ingredients – including produce grown a few steps from the kitchen.
Spa offerings are extensive, with gemstone treatments, floating meditation, and more than a dozen facials on the menu.
The Lodge at Woodloch – Hawley, Pennsylvania
The Lodge at Woodloch – an all-inclusive destination spa resort – maintains a philosophy of personal awakening. During their stay, guests can re-focus their energies on physical and emotional well-being away from life's everyday routines and stresses. The Lodge features more than 35 classes and offerings included in the price.
The spa's Contrast Therapy offerings include a new snow room, a co-ed Himalayan salt sauna and a Tyrolean bucket shower. The benefits of this therapy circuit are healthy skin and an overall sense of feeling refreshed and alive. Spa cuisine is another highlight at this Poconos resort, with many ingredients sourced from the on-site garden.
Canyon Ranch: Arizona, Massachusetts and California
Ten years after Canyon Ranch's flagship resort opened in Tucson in 1979, the wellness resort brand opened its second location in an elegant mansion in the Berkshires, approximately 145 miles north of New York City. A third location, Canyon Ranch Woodside, is also available 35 miles southeast of San Francisco.
Wellness retreats at these properties include luxury lodging, nutritional dining and your choice of activities, such as Pilates, medical consultations, massages, cooking demonstrations and meditation. You can also book various retreats and special events at the resorts. The company also has three new locations planned for Texas in Austin, Fort Worth and Houston.
Hilton Head Health – Hilton Head Island, South Carolina

Located on beautiful Hilton Head Island off the coast of South Carolina, Hilton Head Health offers guests an all-inclusive approach to wellness. You can join boot camp, yoga, or TRX classes or go kayaking or paddleboarding.
The on-site restaurant serves healthier versions of favorites like eggs Benedict and shrimp-and-grits. When you need a moment to yourself, the Indigo Spa provides custom services that support the resort's health programs in a tranquil, stress-free setting.
Red Mountain Resort: Ivins, Utah
In Southwestern Utah's red rock bluffs, approximately 125 miles northeast of Las Vegas, Red Mountain Resort offers whole-body wellness programs in an awe-inspiring setting. The resort's "Essential Retreat" packages (for ages 18 and older) balance self-paced adventure and rejuvenation. The plans include accommodations, three healthy meals a day, guided hikes, daily activities, and resort amenities.
The "Essential Zion Adventure Retreat" even includes a full day at the national park. You can also choose a "Stay & Play" package where all the experiences and meals are a la carte. Personal training and one-on-one assessments are available. Wellness workshops and personal discovery experiences include yoga in Snow Canyon, auricular acupuncture, chakra balancing and shamanic energy healing.
Cloud Mountain Retreat Center
Silent meditation is the name of the game at Cloud Mountain retreat center. Cloud Mountain strongly emphasizes meditation and channels Buddhist principles in its teachings.
This affordable wellness retreat in Washington has 44 members and discusses values like generosity. Wooded acres make the wellness retreat's 15 acres feel like a giant Pacific Northwest Buddhist temple. The lush greenery and foliage are lined with rock paths, which leaves plenty of open spaces. Here, you can contemplate and connect to the beautiful landscape around you.
Mii Amo – Sedona, Arizona
If your idea of a serene wellness getaway includes stunning architecture, look no further than the adults-only Mii Amo in Sedona's Boynton Canyon. The long-standing retreat unveiled a sweeping renovation in February 2023, with sleek spaces designed by Gluckman Tang Architects.
Guests can choose from several all-inclusive journeys ranging from three to 10 nights and spend their days indulging in sound baths, spa treatments, walking meditations, and bike rides on the 400-acre trail network. While the surrounding red rocks are a highlight, so are the atmospheric indoor spaces – from the airy, light-filled restaurant to the 23 casitas equipped with cozy fireplaces and heated bathroom floors.
YO1 Longevity & Health Resorts – Monticello, New York
YO1 is a wellness retreat set on 1,300 acres in New York's Catskills region, roughly two hours northwest of Manhattan. At the resort, you can work under the guidance of experts to create a personalized experience.
Offerings include an Ayurvedic health center and programs that address anxiety, stress, depression, insomnia, infertility, and diabetes. The property consists of 68,000 square feet of therapy areas, and it offers plenty of outdoor space for hiking, practicing yoga, and enjoying nature.
Crestone Mountain Zen Center – Crestone, Colorado
This Zen Buddhist monastery and retreat, located at the base of the towering Sangre de Cristo Mountains in Colorado, allows you to get away from it all and reset. You can create a personal program that fits your needs — from a weekend trip to a month-long stay — and either enjoy the solitude or join group meditations.
A stay at the remote Crestone Mountain Zen Center includes three simple, delicious daily meals that can be enjoyed privately or with other guests.
Three Forks Ranch: Savery, Wyoming
This 200,000-acre working cattle ranch is in the picturesque Rocky Mountains, 40 miles north of Steamboat Springs on the Colorado-Wyoming border. The luxury property features just 15 rooms and suites, a 6,000-square-foot spa and 100 staff members to cater to guests on their wellness journey.
Fitness and mental wellness activities include traditional gym training to Pilates, barre, meditation, sound therapy and aerial yoga. Plenty of outdoor adventures include hiking, fly-fishing, snowmobiling and snowshoeing. Moreover, guests will learn the benefits of healthy and sustainable dining habits at The Kitchen Academy.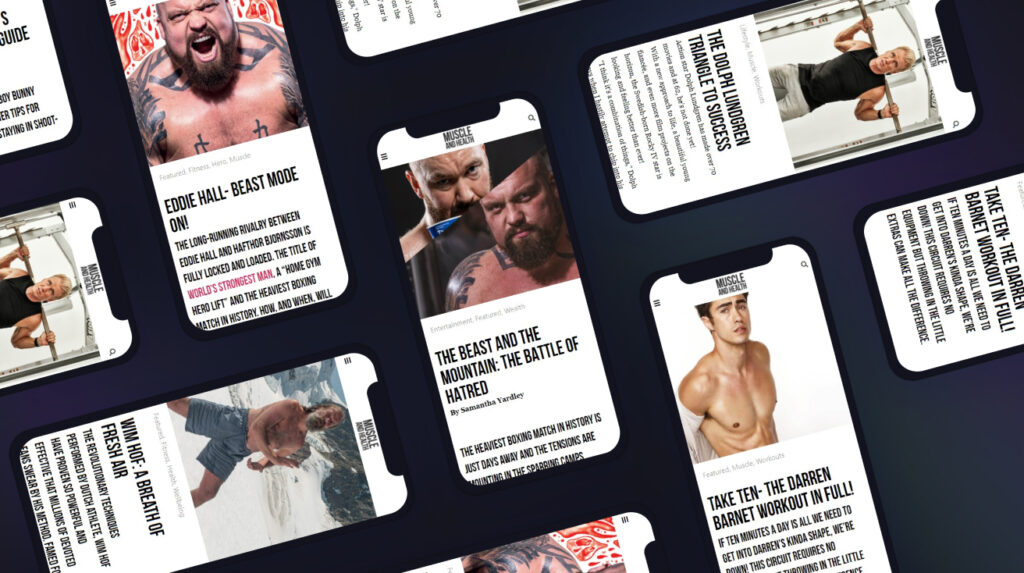 get all the latest mucle, health and wealth news delivered straight to your inbox