By Danni Levy
Healthy holidays are all the rage at the moment. Take a look at some of the top destinations you should consider visiting if you want to combine travel and health this summer.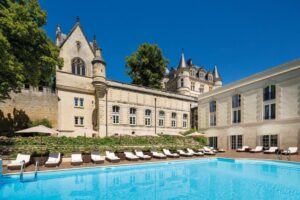 Situated in Bordeaux, France, this renaissance-style castle overlooks the Gironde river's banks and the Medoc ridge. Enjoy healthy gastronomy at its best, as resident chef Domenico Nicolino delivers world-class dishes sourced from local ingredients that will blow the spots off your taste buds.
Bike riding, horse riding and golf are all available in the region, whilst the on-site spa and wellness centre is the perfect spot to relax, meditate and unwind in pure luxury.
The castle's eight-hectare park offers a range of traditional activities that will take you back in time and leave you wishing you were king of the castle!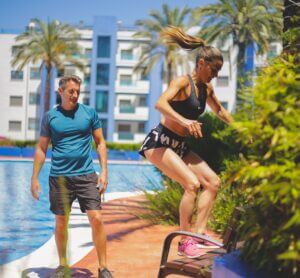 You wouldn't automatically think 'fitness holiday' if you heard the word 'Ibiza', but 38 Degrees North, (named after the latitude of the White Isle) pioneered the fitness retreat concept on the island back in 2011.
Their original idea was to move away from the military style workouts, shared bedroom accommodation and starvation rations that represented the bootcamp industry at the time. Rather than focusing on extreme weight loss, they instead founded a concept built around coaching and education and incorporating not just workouts, but nutrition workshops, mindset coaching and follow-on support to enable lasting, sustainable change for clients.
They also opted to partner with four- and five-star hotels for their bases, giving clients luxurious surroundings and amenities, along with a wide range of food choices. If you want to drop body fat, then you can eat accordingly, but if you want to relax with a burger and G&T, that's fine too. The emphasis is on education, empowerment and you taking responsibility for your health with the right tools and accountability provided to support you.
Fast forward to 2020, and 38 Degrees North is now a multi-award winning company running retreats out of Ibiza, Marbella and London. Not only that, but they also run midlife specific coaching programs that get rave reviews for their body and mind results and run corporate wellness programs for organizations.
You can opt for a week in Ibiza based out of Sol Beach House in Santa Eularia, or long weekends at the luxurious Puente Romano in Marbella. The emphasis is on endorphin boosting outdoor workouts, empowering workshops, some yoga, and plenty of fun in the sun.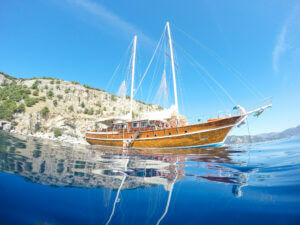 Sun Fun You offers the ultimate balance of authentic and active experiences while yachting through the Mediterranean.
The voyage starts with two nights hotel in a port city, usually Kos or Rhodes. Then, you board the yacht, which is home for seven nights and eight days while you explore, workout, feast, relax and play. The boat is a wooden, 100-foot, 16-passenger gulet. Each of its eight cabins has a private en suite bathroom with a shower.
Sun Fun You's amazing team works together to make each retreat personalized yet organized, challenging yet relaxing, and consistently inspiring. They believe this is the best way to travel. Each voyage includes hikes, five-star locally sourced cuisine and customized fitness classes led by certified instructors.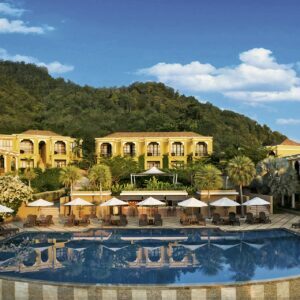 Absolute Sanctuary create award-winning guest experiences, the benefits of which will last a lifetime.
Nestled on a hill amidst thick, lush vegetation overlooking the Gulf of Thailand, this serene location is the perfect sanctuary with its peaceful atmosphere.
Absolute Sanctuary's programs leverage on expertise in Yoga, Pilates, core and healthy food programs through their affiliation with Absolute You, the largest health and lifestyle brand in Thailand. More than a holiday destination, this is a place where your wellbeing is optimized, results are delivered, and a new quality of life emerges.
With a holistic approach to wellness, Absolute Sanctuary's tailored programs seek to address your individual goals be it to detox, pamper, destress or weight management. With 22 different programs across 15 categories, you will be spoilt for choice.
Consider one of these healthy holiday spots for you next trip. You won't regret it!
Prefer to hit the slopes? PISTE DE RÉSIDENCE has you covered with luxurious ski destinations to die for!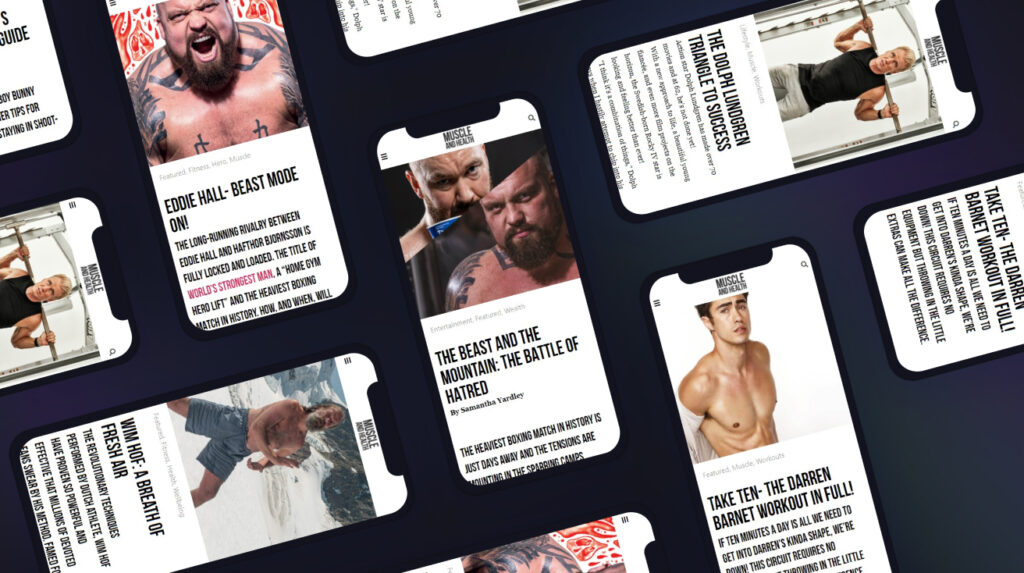 get all the latest mucle, health and wealth news delivered straight to your inbox