by Samantha Yardley
51-year-old serial entrepreneur Diksesh Patel swapped the lavish lifestyle associated with high-stakes London investment banking for a healthier existence of regular gym sessions and macro tracking, losing over one hundred pounds in the process.
"I was borderline diabetic, with high blood pressure and a bad case of gout" begins Diksesh, "and it felt like a glass shard was being pushed into my foot and knee every time I took a step" he adds. The lucrative London bankers' requisite of excessive partaking of evening beers after work and dinners out had finally caught up with him and took their toll on his health. "I remember just crying with tears streaming all over my face as I looked at myself in the mirror. That was my lightbulb moment" reveals Patel earnestly who tipped the scales at 265 pounds.
"I knew if I didn't sort this, I wouldn't be able to watch my sons grow up"
"I had a family history of early heart attacks, and I was on track to follow suit. I knew if I didn't sort this, I wouldn't be able to watch my two sons grow up" he says. It was this epiphany that catalysed the lifestyle change that would eventually result in a total body overhaul that left the Londoner unrecognisable. 
"The first step was to sort my habits out, and build my systems into my day, so I started doing simple things such as walking 10,000 steps a day and eating a bit less" says Patel. "This led to a bit of weight loss and I proceeded to enlist the help of an experienced body transformation coach. They created a personalised nutrition, training, cardio and lifestyle plan that worked around my busy days as a businessman and active father". 
Spurred on by the incremental drop in the scales, Patel pushed further still; "Over time, I simply focused on one step, one workout and one day at a time" he says. "During my daily steps, I would listen to audio books as part of my drive to personally develop. 'Can't Hurt Me' by David Goggins, kept me going through the lonely days where I harboured thoughts of giving up".
The London banker adopted a four-times weekly workout regimen, consisting of an alternating upper and lower body resistance based split to aid recovery between sessions. "I especially loved leg days, so much so that I soon got a nickname for myself –
'The Quad Father'" he grins. Now weighing in at 156 pounds, Patel's weight loss amassed to an impressive 109 pounds and he found a new lease of life. 

"I developed a single mindedness I'd never felt before in my 50 years"
"I developed a single mindedness I'd never felt before in my 50 years. I was completely focused on my goal and achieved a level of introspection I didn't think was possible" shares Patel. "I'm a different man now. I feel ten years younger". Diksesh now implements his newly acquired healthy habits as part of his day-to-day life, he's swapped the high-stress investment banking scene for entrepreneurship and has even progressed to coaching others achieve the body of their dreams with spectacular results. "Everything around my health is now a great habit and forms part of my lifestyle for the next 50 years."
DIKSESH'S DIET
Whole egg
100g blueberries
100g whey isolate
100g oats
100g peanut butter
100g chicken breast
100g sweet potato
Half an avocado
100g strawberries
Check out Mike "Fat Boy Slim" Sullivan's amazing transformation.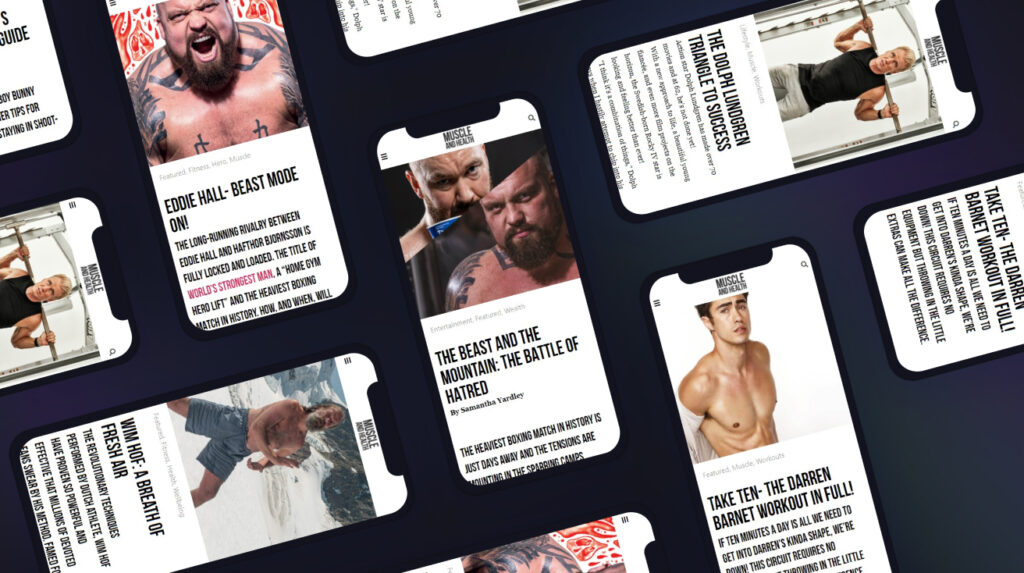 get all the latest mucle, health and wealth news delivered straight to your inbox